10 business ideas for entrepreneurial moms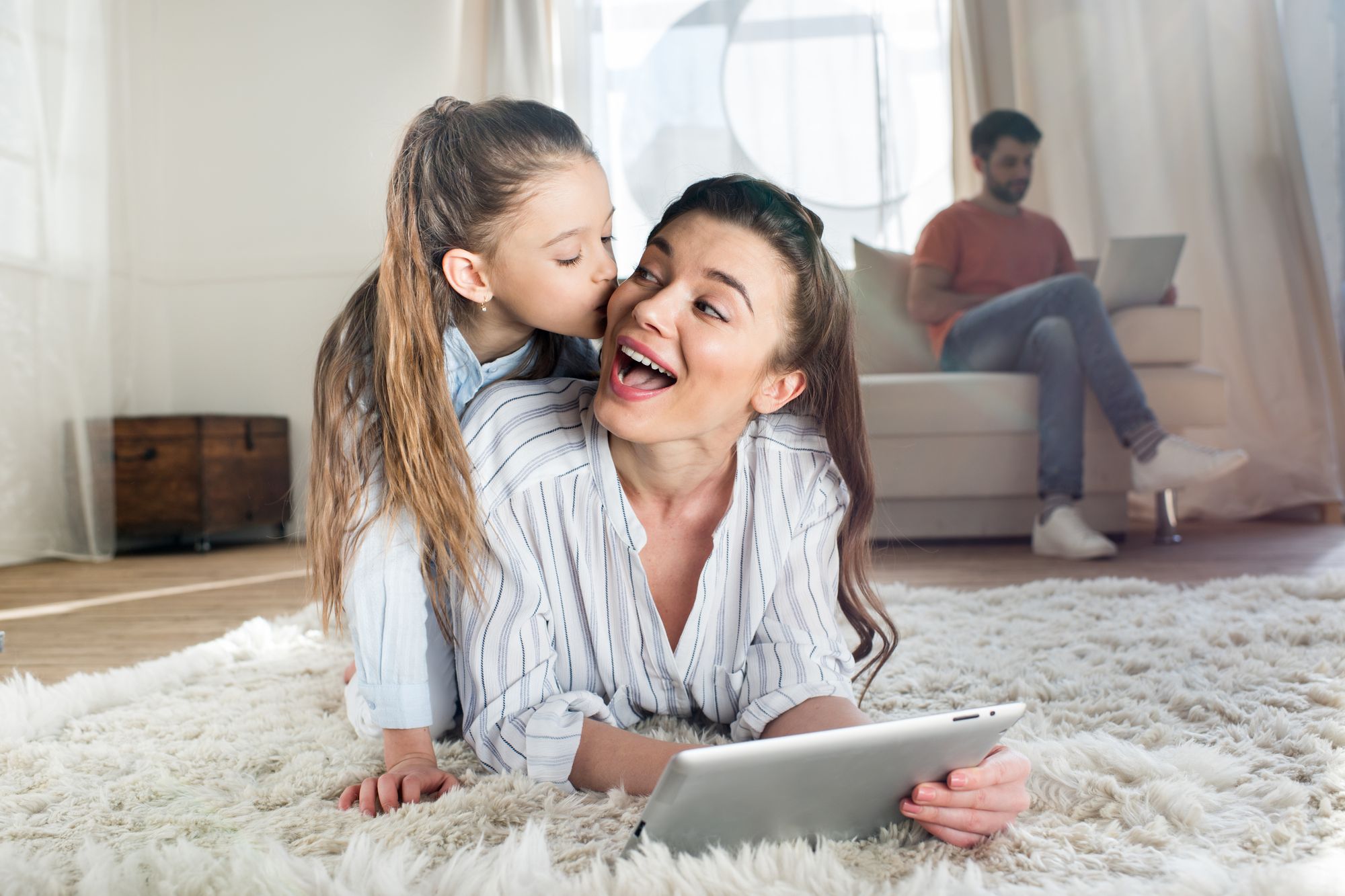 If you are a mom who wants to be an entrepreneur, we bring you a dozen ideas that may be perfect for your lifestyle.
This article was translated from our Spanish edition using AI technologies. Errors may exist due to this process.
Opinions expressed by Entrepreneur contributors are their own.
1. Accompaniment for older adults
By 2030 the National Population Council (Conapo) estimates that the number of older adults will be 20.4 million, which will represent 14.8% of the population. This sector requires from company to support in daily activities such as going to the doctor, buying the pantry, reading or simply going for a walk. Form a team of people of mature age who can provide this service for a few hours a day. They must first pass a selection and trust filter before starting to provide services.
2. Comprehensive therapy for adolescents
The myth that only crazy people go to the psychologist has been eradicated little by little. These types of professionals are specialists in helping to overcome emotional impacts caused in childhood or to achieve better communication with adolescent children. Create a one-on-one therapy business or weekend group workshops for teens. Through this service, you will be able to touch on issues of self-esteem, socialization, career choice, among others. Hire a couple of start-up psychologists, then bring in more staff.
3. School regularization
Six out of 10 students who complete primary school in public or private schools in Mexico have deficient education, since they are located at level one of four levels defined by the National Institute for the Evaluation of Education (INEE), according to the evaluation PLANEA of basic education. Start a business that contributes to the children's learning process with regularization classes. Hire a base of qualified teachers and offer your services at home.
Related: 6 Life Tips for Entrepreneur Moms
4. Jams without sugar
Type 2 diabetes is not exclusive to overweight adults with poor eating habits: it has already reached children due to childhood obesity. Make and sell sugar-free jams or jellies. Doing them is a relatively simple process that you can do as a complementary task at home. You can add value to your offer by using only organic products.
5. Blog for moms
According to Inegi, there are 32.8 million Mexican mothers; most of them in productive age. This universe needs advice ranging from how to recover from childbirth to how to educate children, feed them or help them in their daily performance. Therefore, a good business option is to create a portal focused on this audience. Offer tips and share your experiences. It sells advertising spaces with brands focused on the children's or female niche. You can also include a classified section where business moms can advertise; from them, you will receive a periodic fee. Lean on social networks to publicize your blog.
6. Installation of night skies
Observing the stars in the sky is one of the most relaxing activities that can exist. Unfortunately, environmental and light pollution do not always make this experience possible. It offers families the installation of starry skies in their bedrooms through special materials that only work when a room is darkened. Be careful: the effect can last more than eight years. Join a company that markets these types of products and become their distributor.
7. Ecological centerpieces for parties
In a country like Mexico where the festive atmosphere seems to be part of our DNA, making eco-friendly centerpieces for parties can be good business. To begin, you will need to train in pot design. Then offer your creations for specific celebrations, such as weddings or XV years. Your added value: models made with materials that do not negatively impact the environment, such as henequen, clay, stones, wood, ceramics and textiles. Create alliances with sustainable suppliers.
Related: 30 Tips for Entrepreneurial Moms
8. Haute couture workshop
The Federal Consumer Prosecutor's Office (Profeco) points out that the wedding dress represents 11.9% of the total budget of a wedding. This garment can cost several thousand pesos, although the agency says that the average expense that Mexican women make on this article is $ 26,000. Set up a haute couture workshop and offer the making and design of this type of attire. Do not forget to include XV years and cocktail dresses. You can also complement your catalog with headdresses and textile souvenirs.
9. Hand painted tennis shoes
The creative industry is listed as one of the five key economic branches of international projection, and Mexico ranks 18th worldwide as an exporter of creative products with more than US $ 5.1 billion. Thus, it is the only Latin American country in the top 20, according to a report from the United Nations Conference on Trade and Development (UNCTAD). Enter this industry with the production and marketing of hand-painted tennis shoes. Sell them through an ecommerce . To distinguish yourself from the competition, you can make designs from the iconic movies. Don't forget to create a Facebook page and keep your designs updated on Pinterest and Instagram.
10. Direct sale of nutritional supplements
The Mexican Association of Direct Sales points out that 47% of the sales made through this scheme correspond to the nutrition sector. Start with a company that offers you to start a business with a low investment. Bet on brands with extensive experience in the market and that also offer training to improve your performance. To win loyal consumers, organize activities that add value. For example, a nutrition club. And above all, know the benefits of your products.
The 11 Sectors Of The Stock Market & Their Biggest ETFs

7 min read

This story originally appeared on StockMarket

What Are ETFs & Why Should Investors Consider Them?
The stock market is often divided into 11 major sectors representing key areas of the economy. Within each sector, there are a number of different publicly traded stocks that operate in the same broad area. If you're an investor and want to diversify your portfolio expansively, you'll then need to own companies across the market. 
In light of that, it's helpful to know the market categorization for each sector. For instance, if you want to have exposure in specific areas of the economy, an exchange-traded fund (ETF) may be a good place to start. But first, what exactly is an ETF? An ETF is a basket of securities, shares of which are sold on the stock exchange. It has become incredibly popular for both active and passive investors alike. 
With this in mind, let's take a look at the 11 sector classifications in the order from largest to smallest. In brief, we will see what each sector is about and a few of the largest ETFs that can be used to gain exposure to that particular industry. 
1. Technology
The technology sector consists of businesses revolving around the manufacturing of electronics, software developers, or products and services that are related to information technology. In general, these businesses are driven by upgrade cycles and the general health of the economy, although growth has been robust over the years. To point out, the technology sector is often considered one of the most attractive places to find growth in the stock market.
2. Health Care
An investment in health care is exciting. When you invest in the health care sector, you're actually investing in a broad range of industries. That's because the sector consists of biotechnology companies, hospital management firms, medical device manufacturers, and many others. In general, the sector is considered to be both a growth opportunity and defensive play since people will require medical aid in both good and bad times. Since it's the second-largest industry, it's nearly impossible to have a diversified portfolio without any health care stocks or ETFs in it.
[Read More] Hot Stocks To Buy Now? 5 Cyclical Stocks To Watch
3. Financials
The financial sector is made up of firms and institutions that provide financial services to both corporate and individual customers. This sector consists of banks, investment funds, and insurance companies, among others. By and large, the majority of the revenue generated by the sector comes from mortgages and loans. Thus, such revenue increases as interest rates rise. The overall health of the economy depends on the strength of its financial sector. In view of the economy rebounding, it may not be a bad idea to have some exposure to some of the financial ETFs below.
4. Real Estate
The real estate sector consists of companies invested in residential, industrial, and retail real estate. Accordingly, the main source of revenue for these companies comes from rent income and real estate capital appreciation. As the economy continues to rebound, there would undoubtedly be opportunities in the real estate sector. Investors love the sector because of its ability to generate healthy dividends along with capital appreciation.
Read More
5. Energy
The energy sector is a category of companies in the business related to the production and supply of energy. The energy sector consists of oil and gas exploration and production companies, as well as integrated power firms, refineries, and other operations. In general, these companies generate revenue that's tied to the price of crude oil, natural gas, and other commodities. But with the U.S. making combating climate change one of its top priorities, clean energy ETFs have also gained the attention of investors. 
6. Materials 
The materials sector consists of mining, refining, chemical, forestry, and related companies that are focused on discovering and developing raw materials. Since these companies are at the beginning of the supply chain, it's natural that their activities tend to move along with the economic cycles. Hence, if you think that the economic recovery is well underway, it doesn't hurt to have some exposure to this cyclical area of the economy.
[Read More] 5 Tech Stocks To Watch In June 2021
7. Consumer Discretionary 
Consumer discretionary is a term to describe goods and services that are deemed non-essential by consumers. To list, this sector consists of retailers, apparel companies, media companies, consumer durables, and consumer service providers. These companies usually benefit from consumers that have extra disposable income to spend, and they may therefore receive a boost with an improving economy.
8. Industrials
The industrials sector consists of construction, machinery, fabrication, manufacturing, defense, and aerospace companies. This industry's growth is driven by demand for building construction and manufactured products such as agricultural equipment. As a result, the performance of these companies in the industrial sector often moves along with the economic cycles. 
[Read More] Best Cheap Stocks To Buy Now? 4 Consumer Discretionary Stocks In Focus
9. Utilities
The utility sector consists of electric, gas, and water companies as well as integrated providers. In general, many investors treat utilities as long-term holdings and invest in the sector to generate a steady income for their portfolios. It is arguably the most defensive play you can find in the stock market when there is an economic downturn.
10. Consumer Staples
The consumer staples sector consists of food and beverage companies as well as companies that create products consumers deemed essential for everyday use. In general, these companies are defensive plays and are able to maintain stable growth regardless of the broader state of the economy.
11. Telecommunication  
The telecommunication services sector features cable companies, internet service providers, wireless providers, satellite companies, and many more. Consumers are generally providing recurring revenue for these companies, but some subsets of the industry face rapid change. Investing in individual telecom stocks may present higher volatility, but the telecom sector overall has exhibited reasonable long-term growth.
Michael Jordan Donates $1 Million to Morehouse College Journalism and Sports Program
NBA legend Michael Jordan announced a $1 million donation to enhance journalism and sports-related studies at Morehouse College.
In the past, the billionaire was criticized for his lack of activism in the Black community. But now he's stepping up to the plate and changing the narrative for Black students. Jordan's contributions will support scholarship, technology, and educational programming initiatives for students attending the Atlanta-based HBCU.
"Education is crucial for understanding the Black experience today," said Michael Jordan in a Morehouse news release. "We want to help people understand the truth of our past, and help tell the stories that will shape our future."
Jordan Supports the Mission of Morehouse College
In 2014, Jordan became the first billionaire NBA player in history. He's putting his fortune to work through initiatives that support the Black Community Commitment. In 2020, Michael Jordan and the Jordan Brand committed to providing more social, economic, and educational justice in the Black Community. The donation to Morehouse College is one way that Jordan hopes to expand opportunities for Black men.
"Morehouse is grateful to Michael Jordan and Jordan Brand for an investment in the education of talented men of color who will ensure there is equity, balance, and truth in the way sports stories are framed and the way the Black experience is contextualized within American history," said Monique Dozier, vice president for institutional advancement at Morehouse.
Founded in 1867, Morehouse is the only private historically Black college or university dedicated to the enrichment of Black men. The school has been at the forefront of addressing a lack of Black leadership in athletics and sports journalism. Spike Lee, a 1979 Morehouse graduated, launched the Journalism and Sports Program. His goal was to open doors for more Black men in media. Now, the program has graduated over 600 students who are transforming the narrative.
"There's going to be a rich legacy of storytellers who will be supported by these programs," Spike Lee shared in a news release. "Many people are influenced to think a certain way about Black folks based on what they see on television and in Hollywood. We've got to tell our story."
3 Ways to Harness your Nervous Energy to Perform Better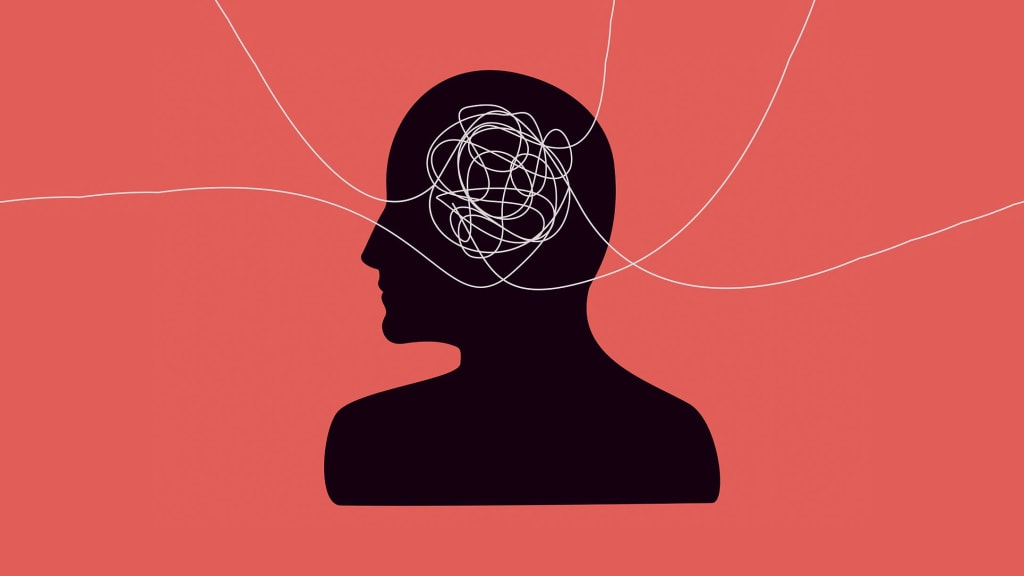 Struggles with stress and anxiety can be frustrating, but have you ever considered anxiety to be a positive thing? 
In her book, Nervous Energy: Harness the Power of Your Anxiety, clinical psychologist Dr. Chloe Carmichael argues that anxiety is actually a positive that can be used to your advantage. Through simple techniques that make you more aware of your emotions, you can become in control of your anxiety and begin to optimize your mental health for more success. I wanted to share with you three ways you can begin to harness your nervous energy to have a happier and more successful career and life. 
As high-achieving individuals, anxiety might seem like something to be ashamed about or to hide, but that couldn't be further from the truth. The first step to using that anxiety for more success is to acknowledge and embrace it. As Dr. Chloe says, anxiety is actually a healthy function of our brains! Your mind is stimulating preparatory behaviors for what we know will be a stressful event. Once you are able to harness these preparatory impulses effectively, you will find that your anxiety is a plus that will encourage and aid you in your success.



Meditation and Mindfulness
Once you've begun to recognize and acknowledge your anxiety, meditation and mindfulness can help you begin to understand it more deeply. Understanding it equips you to soothe your emotions, tackle the stressor, or do whatever needs to be done in order to address the anxiety. By practicing mindfulness and meditation, we are able to listen deeply to our anxiety and what actions it's calling us to do. Dr. Chloe teaches mindfulness and a few different simple breathing techniques in her book that will help you stay grounded.
Naming your emotions sounds simple, but it might be more difficult than you think. One technique Dr. Chloe suggests is to list out your to-do list for the day, and label each task with the emotion you feel. Knowing what your emotional state will be during each activity can help you prepare effectively for the event, and is a great way to channel those anxious feelings into tangible actions. 
As busy entrepreneurs with fast paced lives, we may be prone to only see how our anxiety and stress holds us back– and overlook the secret of how it can actually propel us forward. I challenge you to see anxiety as a potential superpower that, when harnessed correctly, can drive you to do bigger and better things than ever before.