2021 Women's Interprovincial Championship Fixtures Announced
 1 total views,  1 views today
The fixtures for this year's Vodafone Women's Interprovincial Championship have been announced.
The competition will return to a round-robin format that will take place over three weekends this year.
The Interprovincial Championship will take place from Friday, August 28th – Saturday, September 11th.
The Championship trophy will be lifted for the first time since 2019, with reigning champions beginning their defence against Connacht at the Sportsground in a repeat of the final two years ago.
IRFU Women's Development Manager Amanda Greensmith said: "Preparations are in full swing across the provinces and we're really looking forward to seeing the return of what is a blue riband event for Irish Rugby.
"There's a full cohort of players who missed on the chance to represent their province last year. It's a priority for us to get players back onto the performance pathway and on the back of the #NothingLikeIt launch and some additional plans in the works, we're on our way to ensuring an all-time high for visibility of this event."
There are new coaching setups for all four provinces in 2021 ahead of the competition's first weekend.
Neill Alcorn has been appointed Head Coach in Ulster, with former Ulster scrum-half, Paul Marshall taking up the Backs Coach role.
Paul Heasley will be the Athletic Development Lead for the squad, while Emily Millar has been appointed Team Manager.
Munster Rugby Senior Women's Head Coach for the campaign is Old Crescent and Crescent College Comprehensive coach Matt Brown.
Former Ireland captain and current UL Bohemians Women's Head Coach Niamh Briggs is the Backs Coach with ex-Munster prop Mike Storey assuming the position of Forwards Coach.
Munster Rugby Women's Development Officer Willie Shubart is the side's Technical Coach with UL Bohs forward Sara Hartigan taking the position of Team Manager having previously held that role at the U18s level.
In Leinster, Phil de Barra replaces outgoing head coach Ben Armstrong and is joined for 2021 by forwards coach Tom McKeown, backs coach Stephen Maher and skills coach Ben Watson. Lorna Quinn and Marie Louise Reilly will look after team management.
Former Sligo RFC Head Coach Ross Mannion has been appointed Head Coach of the Connacht Rugby Senior Women's Team, accompanied by Lyndon Jones as Backs Coach.
Anne O'Leary, CEO of Vodafone Ireland said that "Vodafone has been the proud sponsor of Irish Rugby since 2016 and [their] #TeamOfUs campaign is aimed at growing the game of rugby and promoting inclusion for all.
"With that in mind, [they] are delighted this year to support the Vodafone Women's Interprovincial Championship. Everyone In!"
2021 Vodafone Women's Interprovincial Championship Schedule
Saturday August 28th 2021 – Round 1
Connacht v Leinster, The Sportsground, 14:30
Ulster v Munster, Kingspan Stadium, 17:00
Saturday September 4th 2021 – Round 2
Munster v Connacht, Musgrave Park, 14:30
Leinster v Ulster, Energia Park, 16:00
Saturday September 11th 2021 – Round 3
Connacht v Ulster, The Sportsground, 14:30
Leinster v Munster, Energia Park, 19:00
Kick-off times TBC.
LiveScores Now Available at IrishScores.com

USA women's basketball schedule: How to watch every 2021 Olympic team game from Tokyo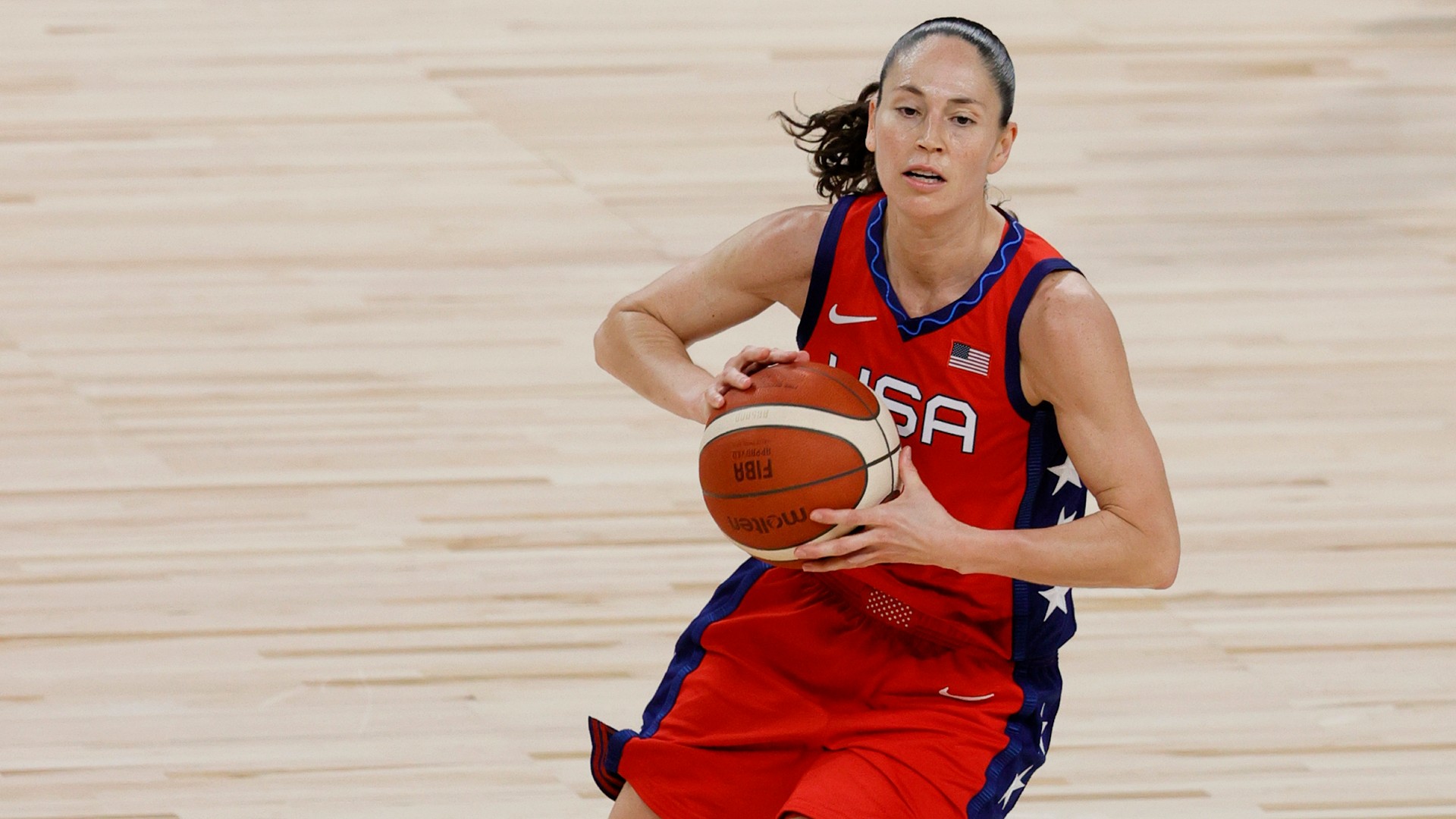 The U.S. women's basketball team is heading to Tokyo with a goal of winning its seventh consecutive gold medal.
With the WNBA season paused for the 2021 Olympics, Team USA has loaded up with some of the country's top talent. The women's squad possesses a terrific blend of veterans (Sue Bird, Diana Taurasi) and youngsters (Ariel Atkins, A'ja Wilson), and it sure doesn't hurt to have the reigning Finals MVP (Breanna Stewart) on the roster.
Can anyone challenge Team USA? Or will the Americans bring the gold home once again?
Here is everything you need to know to watch Team USA Olympic games, including the tipoff times and TV channels for each contest.
MORE: Watch the 2021 Olympics with fuboTV (7-day free trial)
Team USA women's basketball Tokyo Olympics schedule
The opening ceremony at the 2021 Olympics is July 23. The women's basketball tournament tips off two days later on July 25 and ends with the medal games on Aug. 7.
Team USA is one of 12 teams to qualify for the Tokyo Olympics. It will be playing in Group B. Its group-play opponents will be France, Japan and Nigeria.
| | | | |
| --- | --- | --- | --- |
| Date | Game | Time (ET) | TV channel |
| July 27 | USA 81, Nigeria 72 | 12:40 a.m. | USA Network |
| July 30 | USA 86, Japan 69 | 12:40 a.m. | USA Network |
| Aug. 2 | USA vs. France | 12:40 a.m. | USA Network |
| Aug. 3-4 | Women's basketball quarterfinals | TBD | TBD |
| Aug. 6 | Women's basketball semifinals | TBD | TBD |
| Aug. 7 | Women's basketball gold-medal game | 10:30 p.m. | TBD |
| Aug. 7 | Women's basketball bronze-medal game | 3 a.m. | TBD |
How to watch Olympic women's basketball games
TV channels: USA Network, NBCSN
Live streams: NBCOlympics.com, fuboTV
USA Network is scheduled to broadcast all of the U.S. women's basketball games live with encore showings on NBCSN later in the day. 
Women's basketball games can also be streamed online at NBCOlympics.com or with fuboTV, which offers a free seven-day trial.
USA Olympic women's basketball roster
| | |
| --- | --- |
| Name | Team |
| Ariel Atkins | Washington Mystics |
| Sue Bird | Seattle Storm |
| Tina Charles | Washington Mystics |
| Napheesa Collier | Minnesota Lynx |
| Skylar Diggins-Smith | Phoenix Mercury |
| Sylvia Fowles | Minnesota Lynx |
| Chelsea Gray | Las Vegas Aces |
| Brittney Griner | Phoenix Mercury |
| Jewell Loyd | Seattle Storm |
| Breanna Stewart | Seattle Storm |
| Diana Taurasi | Phoenix Mercury |
| A'ja Wilson | Las Vegas Aces |
USA Olympic women's basketball coaching staff
| | |
| --- | --- |
| Name | Team |
| Dawn Staley | University of South Carolina |
| Dan Hughes | Seattle Storm (retired in May) |
| Cheryl Reeve | Minnesota Lynx |
| Jennifer Rizzotti | Connecticut Sun |
Women's Olympic basketball schedule 2021 
(All times Eastern)
July 25
| | |
| --- | --- |
| Game | Time |
| South Korea vs. Spain | 9 p.m. |
July 26
| | |
| --- | --- |
| Game | Time |
| Serbia vs. Canada | 4:20 a.m. |
| Japan vs. France | 9 p.m. |
July 27
| | |
| --- | --- |
| Game | Time |
| Nigeria vs. United States | 12:40 a.m. |
| Australia vs. Belgium | 4:20 a.m. |
| Puerto Rico vs. China | 8 a.m. |
July 28
| | |
| --- | --- |
| Game | Time |
| Canada vs. South Korea | 9 p.m. |
July 29
| | |
| --- | --- |
| Game | Time |
| Spain vs. Serbia | 4:20 a.m. |
| Belgium vs. Puerto Rico | 9 p.m. |
July 30
| | |
| --- | --- |
| Game | Time |
| United States vs. Japan | 12:40 a.m. |
| France vs. Nigeria | 4:20 a.m. |
| China vs. Australia | 8 a.m. |
July 31
| | |
| --- | --- |
| Game | Time |
| Canada vs. Spain | 9 p.m. |
Aug. 1
| | |
| --- | --- |
| Game | Time |
| South Korea vs. Serbia | 8 a.m. |
| Nigeria vs. Japan | 9 p.m. |
Aug. 2
| | |
| --- | --- |
| Game | Time |
| France vs. United States | 12:40 a.m. |
| China vs. Belgium | 4:20 a.m. |
| Australia vs. Puerto Rico | 8 a.m. |
Ryan Murphy creates a doping firestorm in swimming with claims that Olympic races are 'probably not clean'
TOKYO — Ryan Murphy won a silver medal at the Olympics here on Friday, then spent the aftermath creating an international stir around doping by claiming that his races, and swimming in general, were not clean.
"I do believe there is doping in swimming," Murphy, a 26-year-old American, said. And he said an executive at FINA, the international swimming governing body, had told him as much.
Murphy sat a few feet away from Evgeny Rylov, the Russian who beat him earlier in the week and again on Friday in the 200m backstroke. Shortly after the race, Murphy had been asked whether he had any concerns about his opponents doping.
"I've got about 15 thoughts," he said. "Thirteen of them would get me into a lot of trouble."
The ones he eventually gave sent him, hours later, walking down a sidewalk outside the Tokyo Aquatics Center, a few reporters trailing him, one telling him that he'd "completely ruined Evgeny's moment." He said that wasn't his intention. "Congratulations, Evgeny," he said. His voice wavered as he spoke. "I want Evgeny to get his due."
But Murphy had said what he'd said, and although he'd said it through a blur of post-race emotions, he believed it. "It is a huge mental drain on me to know throughout the year that I'm swimming in a race that's probably not clean," Murphy explained in the initial interview. "And that is what it is. The people that know a lot more about the situation made the decision they did. It frustrates me, but I have to swim the field that's next to me. I don't have the bandwidth to train for the Olympics at a very high level and try to lobby the people who are making the decision that they're making the wrong decisions."
Murphy never explicitly accused Rylov of cheating, but never explicitly said he thought Rylov was clean, either. Rylov, when asked about Murphy's comments, said, "I have always been for clean competition," but declined to address Murphy's claims.
And Murphy never explicitly mentioned Russia, which is supposedly "banned" from these Games for a years-long state-sponsored doping scheme, but which has sent hundreds of athletes in white-blue-and-red tracksuits and uniforms to Tokyo under the "Russian Olympic Committee" label. When asked whether he believed the Russian Olympic Committee should be competing at these Olympics, Murphy said he didn't "have time to get involved in this situation. But there is a situation. And that's a problem. I'm sorry that there is a situation, but I don't – I don't know enough about it to give a 100% certain answer there."
Speaking at a news conference before Murphy and Rylov arrived, Great Britain's Luke Greenbank, the bronze medalist in the event, also didn't mention Russia, but connected the dots: "Obviously it's frustrating, as an athlete, having known that there is a state-sponsored doping program going on."
Rylov then arrived, and moments later Murphy did, and Rylov gave him a head nod, apparently unaware of what Murphy had said earlier, and thus began the most tense and awkward news conference of these Olympics.
Murphy was asked, specifically, whether he thought the 200-meter backstroke final that he'd just swum was clean.
"The thing that's frustrating is that you can't answer that question with 100% certainty," he said. "And I think over the years, that's kinda come out. And so yeah, I can't answer that question, I don't know if it was 100% clean. And that's because of things that have happened over the past."
Rylov was immediately asked: "Do you think they're referring to you?"
"I have always been for clean competition," Rylov said in Russian. "I'm always tested. I'll fill out all the forms. So from the bottom of my heart, I'm for clean sport. … So I don't know how to react to that. Ryan didn't accuse me of anything, therefore I'd rather not react."
Murphy then faced pressure to back up his allegations, and revealed that at U.S. Olympic trials last month, he'd had a conversation with new FINA executive director Brent Nowicki. Murphy said that Nowicki, a fellow American, told him: "It's gonna be hard, and it's gonna take a long time to clear this sport of doping."
"So when you hear that from the top, that's tough to hear," Murphy said. "And so, that is — yeah, that's what I believe."
Yahoo Sports has reached out to FINA for comment.
Murphy was stoic and measured throughout the news conference. A foreign reporter asked him about Justin Gatlin, the American sprinter found guilty of doping. Murphy defended the U.S. anti-doping system, and said it wasn't "apples to apples." After a moderator thanked the three swimmers for their time, and as Rylov posed for selfies with a few Russian reporters, Murphy got up to leave, but almost looked, for a split-second, as if he had more to say.
Twenty seconds later, outside the venue, when asked if he did, he stopped, and that's when the gravity of the sudden firestorm he'd created began to hit him. "I'm not accusing anyone of anything," he clarified. He tried to reframe his original answer in a milder way. As he walked away, a reporter chased him and told him that his comments had "taken all the focus away from all of your victories," and that "it's just completely dominated everything now, and will dominate probably for the rest of the event."
"I'm sorry you feel that way," Murphy said.
And then he kept walking.
More from Yahoo Sports:
Manchester United's friendly at Preston called off after COVID-19 cases
Manchester United cancelled its pre-season friendly at Preston North End on Saturday after a small number of suspected positive COVID-19 cases at the club, the Premier League side said on Thursday.
United drew 2-2 with Brentford on Wednesday and detected the cases following routine testing of the team.
ALSO READ |
Manchester United Women replaces Casey Stoney with Marc Skinner as new coach
The game was called off as a precautionary measure based on COVID protocols, United said, with identified individuals now isolating pending further tests.
"At this stage, we do not expect further disruption around our forthcoming matches, but we will continue to follow Premier League protocols in this regard," the club added.
United's only remaining pre-season friendly is against Everton at Old Trafford August 7, a week before it hosts Leeds United in its Premier League season opener.