5 Ways to Treat Your Customers Like VIPs and Deliver 'Wow' Moments

6 min read
Opinions expressed by Entrepreneur contributors are their own.
The following excerpt is from Debbie Allen's book Success Is Easy. Buy it now from Amazon | Barnes & Noble | Apple Books | IndieBound or click here to buy it directly from us and SAVE 60% on this book when you use code LEAD2021 through 4/10/21.
Customers expect good service, but what if you wow them with exceptional service, going above and beyond what they expect? This white-glove service will keep customers coming back and make them shameless fans for life who'll recommend you to more clients.
To create "Wow" moments, you need to make customers feel like the most important people in your world. Let them know you'll bend over backward to make their day better. It's all about the overall customer experience — and the details in between.
Think about the last time you experienced a "Wow" moment at a business, one where you were really impressed. You probably did a lot more business there and told your friends and business associates about it, too.
The following are five ways you can "Wow" every customer by going beyond expectations and providing the additional value they don't expect, at no additional cost.
Related: 5 Ways to Master the Influence of Sales
1. Do what you say you'll do, without exception
Doing what you say you'll do becomes easy when you're dedicated enough to build systems around "Wow" moments. When your goal is to impress customers, you look for ways to go the extra mile every time. The key is to get your entire team onboard to ensure that they all follow up and meet their deadlines so details don't fall between the cracks.
Giving customers more than they expect can also come in the form of a free gift or more help and support. Everyone loves to get exceptional value. Even little things can create special WOW moments. Everyone loves to feel appreciated!
2. Admit mistakes and fix problems when things go wrong
Face it, mistakes and problems happen. However, if you don't know how to handle them, they'll hit your customer satisfaction, retention and business success hard.
Nightmare customer service is rampant in the marketplace. We've all experienced it. In fact, we've encountered so much poor service, we tend to take it for granted at times. That's crazy! Why give money to a company that doesn't care?
Some of the biggest customer-service mistakes include over-promising and under-delivering, hiring the wrong people, not empowering and training your team, giving customer policy more importance than customers, and not asking customers for feedback. Don't make these mistakes at your business!  
Related: How Becoming a Lifelong Learner Is a Must If You Want to Achieve and Maintain Success
3. Gain respect from customers with feedback
To gain respect from your customers, you need to earn it. Everyone within your organization must be on top of their game at all times to improve the customer experience. That includes accepting responsibility for your mistakes. Customers prefer businesses that own up to their mistakes and take the necessary steps to correct them.
In fact, customer relationships often get even stronger when a problem is handled well. To continually improve, look for feedback. Survey your customers on a regular basis, and reward them for taking the survey. After all, the feedback supports you and the decisions you make. Customers want to help you improve if you respect their time and value their opinions.
Getting customer feedback helps you gain a better understanding of your market and the competition. Customers are a great source of information, and they can help you, even more, when you ask the right questions. For example, ask "What can we do to serve you better?" Or ask the same question in more detail: "Tell us about the favorite experience you've had with us." Instead of "How is our team doing?" ask "Who on our team made your customer experience special?" or "How did our team create an exceptional experience for you?"
4. If customers aren't a good fit, let them go
You can get customers who are a nightmare to deal with because they lack respect for your value. When this happens, you need to know when to let them walk away. You may even have to fire a client, which is a difficult decision since your business depends on the income from that client.
Most business owners find it difficult to let bad customers or clients go. They fear the loss of income or suffer from feelings of failure. A business owner might try to stick it out with a bad client, hoping things will get better. But they rarely do. You need to know when to walk away from these types of people. Don't let your business be held hostage by bad customers or clients.
Many self-employed people have trouble saying "no" to opportunities that don't serve them well. But turning down opportunities allows you to walk away from people who don't treat you and your work with the respect and dignity you deserve. It's hard to say "no" when you need the money, but it will cost you much more in the long run when you agree to work with a customer who's the wrong fit or who takes advantage of your goodwill. You don't have to be everything to everyone. Focus on the top 20 percent of your ideal market to gain the best and most valued customers.
Related: How to Make Business Decisions Faster and Better
5. Always follow up and follow through
Many businesses spend a lot of time, money and effort chasing down new customers, only to lose them after the first or second transaction because they don't follow up or follow through after the sale. If customers don't feel appreciated, they're likely to go to your competitors instead of making you their choice for repeat business.
Following up with existing customers is where the money is! When customers have had a good experience doing business with you, it's a heck of a lot easier to get repeat business from them than to chase after new leads.
Always give customers more than they expect, especially after the purchase, to show your appreciation for their business. Following up makes customers feel special and gives them a chance to be heard and engage effectively. Existing customers who receive a follow-up are more likely to purchase more products or services. So make follow-up and follow-through a consistent mission for everyone on your team.
Did you enjoy your book preview? Click here to grab a copy today—now 60% off when you use code LEAD2021 through 4/10/21.
Two Communities Join To Bid Sanaa Amenhotep A Final Farewell
Two communities gathered to bid 15-year-old Sanaa Amenhotep a final farewell.
Residents from Newark, New Jersey, and Lexington, South Carolina came together to celebrate and honor the life of the young high schooler who was taken too soon.
According to NJ.com, a memorial service for Sanaa was held after her private funeral service on Thursday. Hundreds of supporters showed up for the teen as her casket was taken to the high school she once attended in New Jersey. Members of the Weequahic High School track team escorted Sanaa to the field in a solemn tribute. 
Her parents, Sharif Amenhotep and Saleemah Graham-Fleming, along with Sanaa's sisters accompanied the casket.
During the memorial, Graham-Fleming gave a poignant eulogy that referenced her daughter's strength and the foundation of her family.
"This environment. This community gave Sanaa a strength that was very intimidating," the grieving mother told the crowd. "Me and Sharif gave her a love that was ungripping. We were intentional on doing that."
"We wanted to give our children something different than what we had," she added.
Black Enterprise previously reported that Sanaa went missing on April 5. Her body was discovered three weeks later in a wooded area in Lexington. Police and the community were devastated by Sanaa's tragic murder.
Her alleged killers were acquaintances identified as Trevon Nelson, 18, and two juveniles– one male, one female. They were charged with murder, kidnapping, criminal conspiracy, and weapon possession during a violent crime.
10 business ideas for entrepreneurial moms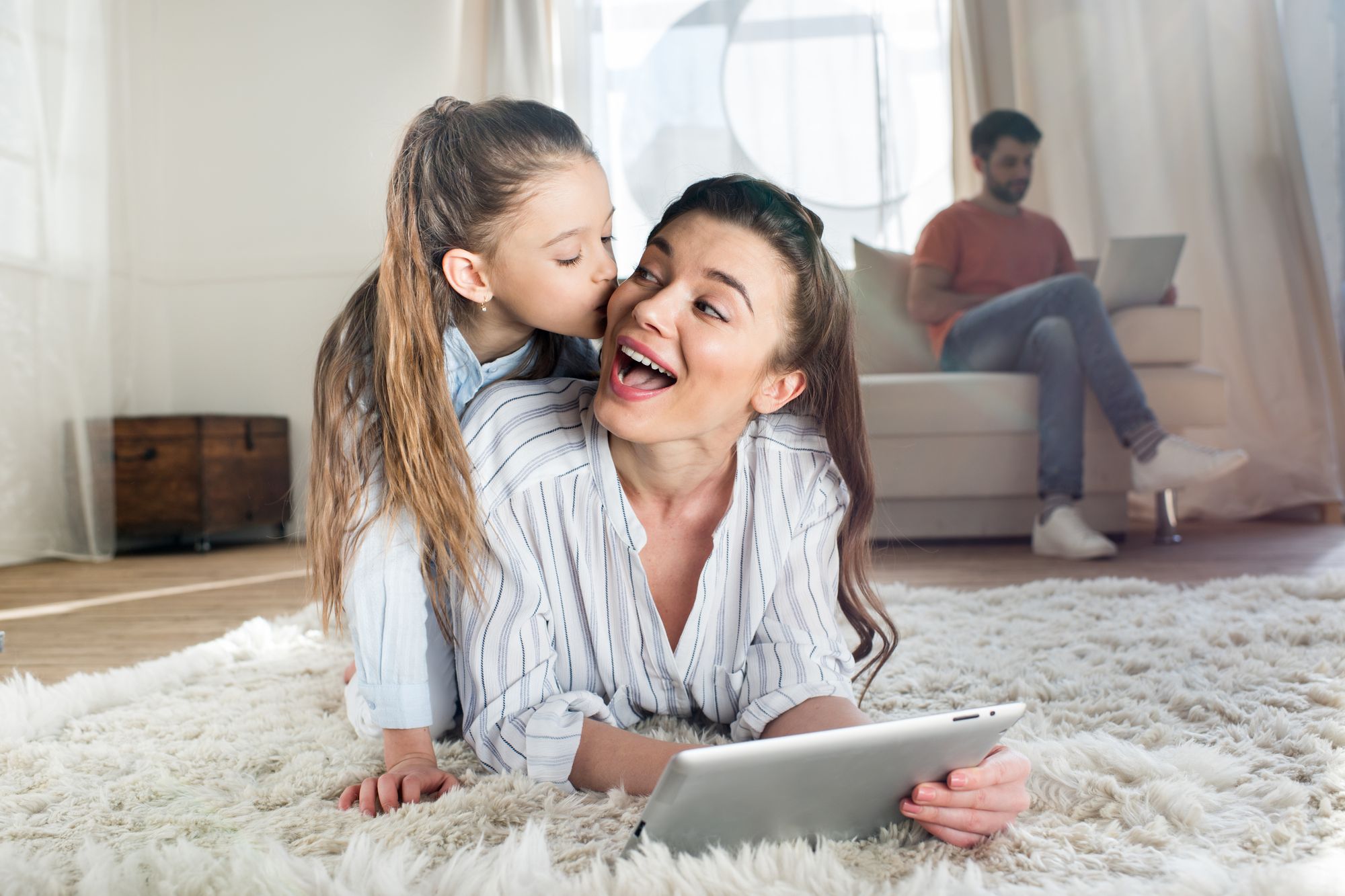 If you are a mom who wants to be an entrepreneur, we bring you a dozen ideas that may be perfect for your lifestyle.
This article was translated from our Spanish edition using AI technologies. Errors may exist due to this process.
Opinions expressed by Entrepreneur contributors are their own.
1. Accompaniment for older adults
By 2030 the National Population Council (Conapo) estimates that the number of older adults will be 20.4 million, which will represent 14.8% of the population. This sector requires from company to support in daily activities such as going to the doctor, buying the pantry, reading or simply going for a walk. Form a team of people of mature age who can provide this service for a few hours a day. They must first pass a selection and trust filter before starting to provide services.
2. Comprehensive therapy for adolescents
The myth that only crazy people go to the psychologist has been eradicated little by little. These types of professionals are specialists in helping to overcome emotional impacts caused in childhood or to achieve better communication with adolescent children. Create a one-on-one therapy business or weekend group workshops for teens. Through this service, you will be able to touch on issues of self-esteem, socialization, career choice, among others. Hire a couple of start-up psychologists, then bring in more staff.
3. School regularization
Six out of 10 students who complete primary school in public or private schools in Mexico have deficient education, since they are located at level one of four levels defined by the National Institute for the Evaluation of Education (INEE), according to the evaluation PLANEA of basic education. Start a business that contributes to the children's learning process with regularization classes. Hire a base of qualified teachers and offer your services at home.
Related: 6 Life Tips for Entrepreneur Moms
4. Jams without sugar
Type 2 diabetes is not exclusive to overweight adults with poor eating habits: it has already reached children due to childhood obesity. Make and sell sugar-free jams or jellies. Doing them is a relatively simple process that you can do as a complementary task at home. You can add value to your offer by using only organic products.
5. Blog for moms
According to Inegi, there are 32.8 million Mexican mothers; most of them in productive age. This universe needs advice ranging from how to recover from childbirth to how to educate children, feed them or help them in their daily performance. Therefore, a good business option is to create a portal focused on this audience. Offer tips and share your experiences. It sells advertising spaces with brands focused on the children's or female niche. You can also include a classified section where business moms can advertise; from them, you will receive a periodic fee. Lean on social networks to publicize your blog.
6. Installation of night skies
Observing the stars in the sky is one of the most relaxing activities that can exist. Unfortunately, environmental and light pollution do not always make this experience possible. It offers families the installation of starry skies in their bedrooms through special materials that only work when a room is darkened. Be careful: the effect can last more than eight years. Join a company that markets these types of products and become their distributor.
7. Ecological centerpieces for parties
In a country like Mexico where the festive atmosphere seems to be part of our DNA, making eco-friendly centerpieces for parties can be good business. To begin, you will need to train in pot design. Then offer your creations for specific celebrations, such as weddings or XV years. Your added value: models made with materials that do not negatively impact the environment, such as henequen, clay, stones, wood, ceramics and textiles. Create alliances with sustainable suppliers.
Related: 30 Tips for Entrepreneurial Moms
8. Haute couture workshop
The Federal Consumer Prosecutor's Office (Profeco) points out that the wedding dress represents 11.9% of the total budget of a wedding. This garment can cost several thousand pesos, although the agency says that the average expense that Mexican women make on this article is $ 26,000. Set up a haute couture workshop and offer the making and design of this type of attire. Do not forget to include XV years and cocktail dresses. You can also complement your catalog with headdresses and textile souvenirs.
9. Hand painted tennis shoes
The creative industry is listed as one of the five key economic branches of international projection, and Mexico ranks 18th worldwide as an exporter of creative products with more than US $ 5.1 billion. Thus, it is the only Latin American country in the top 20, according to a report from the United Nations Conference on Trade and Development (UNCTAD). Enter this industry with the production and marketing of hand-painted tennis shoes. Sell them through an ecommerce . To distinguish yourself from the competition, you can make designs from the iconic movies. Don't forget to create a Facebook page and keep your designs updated on Pinterest and Instagram.
10. Direct sale of nutritional supplements
The Mexican Association of Direct Sales points out that 47% of the sales made through this scheme correspond to the nutrition sector. Start with a company that offers you to start a business with a low investment. Bet on brands with extensive experience in the market and that also offer training to improve your performance. To win loyal consumers, organize activities that add value. For example, a nutrition club. And above all, know the benefits of your products.
12 High-Earning Side Hustles for Creative People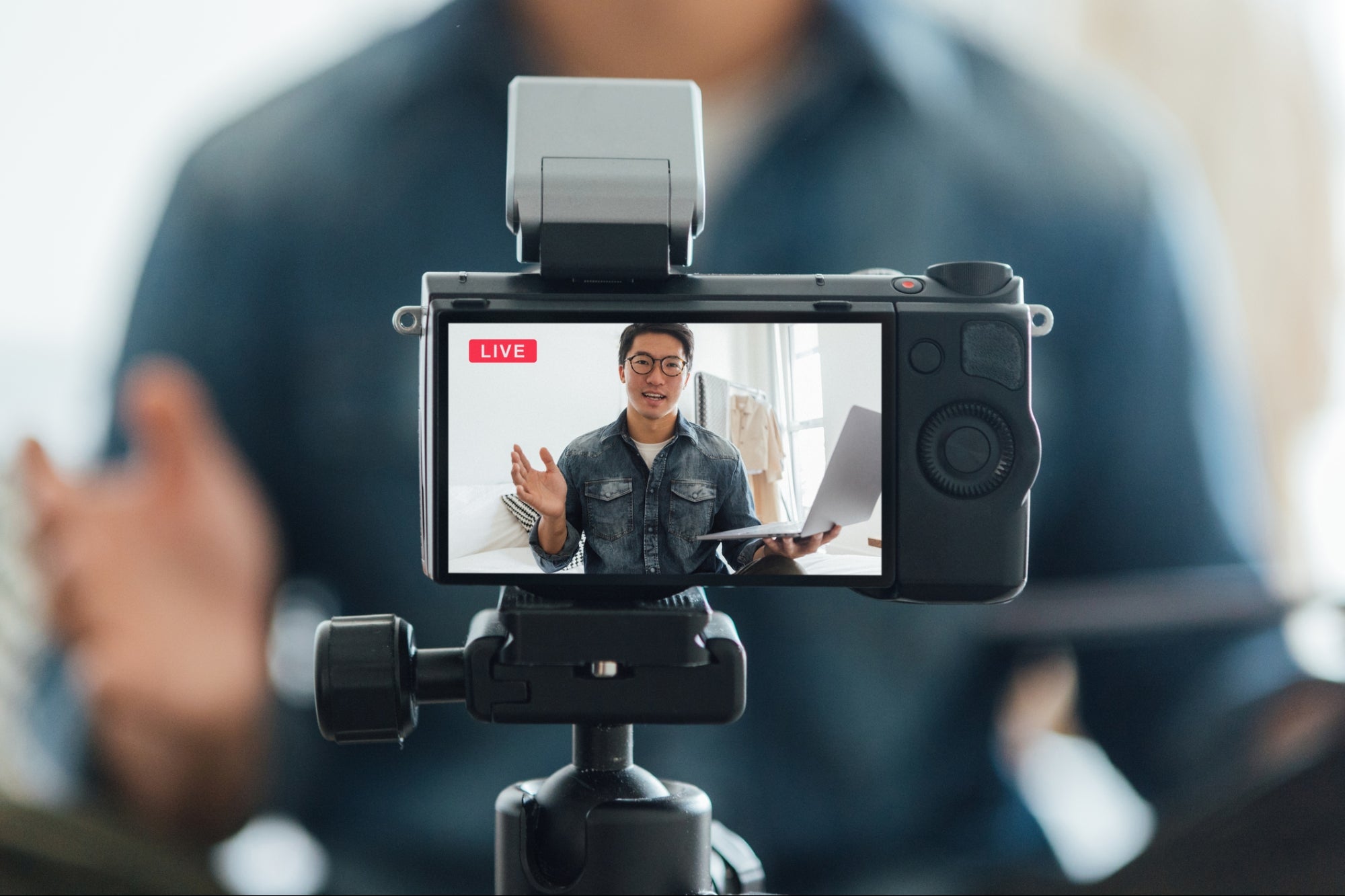 5 min read
Opinions expressed by Entrepreneur contributors are their own.
It never hurts to have multiple income streams, especially when you're building a business. Having a side hustle (or two) can be an excellent way to keep money coming in, easing your anxiety and lessening some of the financial burdens that come from entrepreneurship.
More than one-third of Americans have a side hustle, according to a recent study by Zapier. Get on board with one of these 10 high-earning side hustle ideas that can help you earn money fast without ever leaving home.
1. Start a Youtube channel
There's a lot of ad money to be made on YouTube. For example, my wife is a Registered Nurse here in Los Angeles. During her days off, she has been sharing her healthcare and personal experiences of pregnancy and parenting an infant on her YouTube channel. It's a creative outlet for her that helps others broaden their knowledge while also earning some ad revenue.
2. Run Instagram or Tiktok ads for other businesses
If you're a world-class marketer, you can make a lot of extra money by marketing for other brands that aren't so savvy in reaching the Gen-Z audience. Work your network to uncover business owners you know who need this service. You can make $1,000 a month or more without taking up too much of your time.
3. Domain flipping
The right domain names can be incredibly lucrative, and brands will pay big money for them. By the age of 20, I had sold 25 premium domains to Fortune 500 companies. You'll need to be on the lookout for domain names that could be lucrative. Once you have bought and registered them, you can place them on auction websites like Godaddy and Flippa then sell them to the highest bidder.
Related: How to Negotiate the Price of a Pricey Premium Domain
4. Sell your creative skills
Do you love to paint, draw, write or do something else creative? There's a market for it on marketplace websites like Fiverr and Upwork. Make some extra cash doing what you enjoy.
5. Sell an online course
Teach others how to become a master of your craft with online courses. Once the initial setup is complete, this is an excellent way to earn passive income. There are plenty of platforms out there to try, like Thinkific, Teachable and Kajabi.
6. Build an ecommerce store
Shopify makes it a breeze to build an ecommerce store from scratch. I have helped several artists and influencers launch lucrative Shopify stores from home that earns them passive income every month. 
7. Get paid for your advice
Consultants are in high demand. Even better, being a consultant is entirely flexible. You can consult for as many or as few hours as you want in a given month. Register as an expert on Clarity and charge $10 a minute or more for your time. People can schedule calls with you to hear your advice and discuss their ideas, and you get paid for talking about your experiences. It's a win-win situation.
Related: How to Start a Consulting Business: Your One Page Business Plan
8. Invest in rental properties
Buying properties that you can rent out is a good investment strategy. It requires some upfront costs, but you will recoup those costs once you get a renter in the unit. Plus, your unit will become more valuable over time. Use a site like Bigger Pockets to learn more about becoming a real-estate investor and to discover good deals in your area.
9. Become an indie hacker or solopreneur
One of the best ways to make money is by starting your own business. If you want to work for yourself and control what kind of job you take on, becoming an indie hacker or solopreneur may be the right option. Join a community like Indiehackers and connect with others who are also starting or growing their businesses. 
10. Write a book
You have a unique story. Write it down, then sell it on Amazon. Use Amazon's self-publishing service to have your book distributed on Kindle or paperback. Be sure to work with an editor before publishing to ensure that your book is polished and professional. Once it's online, you'll get paid as people buy it. In addition to earning some extra income, you'll build your reputation and increase your digital profile. This can be very helpful as you launch your new business.
11. Become an affiliate marketer
Build a website that markets to a specific niche. Then, add affiliate links that are relevant to that niche. You'll make a small amount of money every time someone clicks on the affiliate link and buys something. This requires some upfront work, but can be an excellent way to earn passive income while honing your business skills.
12. Selling NFTs
Non-fungible tokens are a hot topic these days. They represent an emerging class of crypto assets, and they offer the possibility to transact unique digital goods such as collectibles, in-game items and other memorabilia. NFTs can be sold on platforms like OpenSea, Rarible and Foundation, and they're a great way to earn money on the side if you are an artist.
The decision to start a side hustle should not be taken lightly. You'll need the right skills, knowledge and training to succeed in this endeavor. Fortunately, there are many resources available for those who want to take on their own side hustle from home with little or no experience.
Related: What Is an NFT? Inside The Next Billion-Dollar Crypto Sensation.