Aqara M2 ecosystem review: a smart home for less
The Aqara M2 smart home hub officially launches in the US today, making it the ideal time to take a deeper look at the company's inventory of inexpensive smart home devices that work with Amazon Alexa, Google Assistant, and Apple HomeKit.
While Aqara might not have the brand cachet of Philips Hue or Samsung SmartThings, it's been around since 2016 — an eternity for smart home companies. The Aqara brand is owned by Lumi United Technology, a Xiaomi ecosystem company based in Shenzhen, China. Aqara entered the US market in 2019 and now claims to serve over 2 million customers across 192 countries.
Aqara bills the M2 as the company's "most advanced and future-proof smart home hub." It connects to your home network via ethernet or 2.4GHz Wi-Fi and the Zigbee 3.0 radio controls up to 128 related devices like smart bulbs, switches, and sensors. It'll even control infrared devices like air conditioners, fans, TVs, or humidifiers thanks to a 360-degree IR blaster that circles the hub. One day "soon," Aqara says the M2 will also control Bluetooth LE sensors and bulbs, for example, but this wasn't ready for me to test. The M2 is fitted with a small speaker than can be used for security alerts, a doorbell, or alarm clock. The whole thing is powered from a 5V 1A Micro-USB port, meaning the M2 hub can run for up to 30 hours when plugged into a typical 10,000mAh portable charger in the event of power failure.
I've been intrigued by Aqara for some time, so I decided to test the new M2 hub alongside the older M1S hub and 12 Aqara devices here in Europe where the M2 has been shipping for a while (it was announced in 2019). I also ran everything through HomeKit since the M2 takes advantage of both adaptive lighting and HomeKit secure video.
All in all, setup was quite easy and intuitive, and several of Aqara's devices proved more capable than I expected. There were quirks, but they're easy to overlook for the price.
My Aqara test network consisted of 16 Aqara devices spread across three floors of a narrow but tall Amsterdam home. I placed the new $57.99 / €56.99 M2 hub in my office on the top floor (third) and the older M1S hub in the living room on the ground floor (first) mainly because it has a very useful nightlight built in. The M1S is also totally self contained in a unit that plugs into any wall outlet without any cabling mess. Although my router is on the ground floor I have ethernet runs to my office, making the distance to the M2 a non-issue. With this setup, I was able to ensure top-to-bottom Zigbee 3.0 network coverage for all the Aqara child devices: six bridged to the M2 and six bridged to the M1S. The Aqara Home app makes it easy to view signal strength for each child device on a scale that ranges from poor to acceptable to good, with graphs showing how the strength changes over time.
Unfortunately, you can't move child devices between hubs. This could be useful in cases where you move a sensor originally assigned to, say, the M1S to a room that receives a stronger signal from the M2. Instead, you have to remove the sensor from the original hub and add it back to the new hub. Fortunately, the process isn't destructive as it maintains any automations already created in the Aqara app.
Here's a list of all the Aqara devices I tested alongside Aqara's recommended retail prices in USD and Euros where available:
My test network is fairly representative of the Aqara ecosystem, which varies in availability by region. Generally speaking, the US has the least amount of choice compared to Europe where Aqara also ships lightbulbs, a greater variety of wired and wireless dimmers and switches, a smart door lock, and even a controller for window shades. China has far greater choice still, much of which will likely eventually trickle out to the other Aqara regions.
So, let's briefly dig into each of these Aqara child devices.
Camera hub G2H
As the name implies, the G2H camera has the unique ability to also act as a hub for Aqara child devices. This can be useful for smart home newbies who aren't ready to fully commit to Aqara but would still like an indoor camera that's compatible with Apple's excellent HomeKit Secure Video service. For example, you could drop the G2H into your home network and pair an Aqara Vibration Sensor to it that would tell the camera to start recording if a window was broken or forced open, without ever having to install an Aqara M1S or M2 hub. The G2H can connect up to 64 Aqara child devices.
The G2H camera also features two-way audio, ultra-wide 140-degree coverage, 1080p resolution, infrared night vision, definable activity zones, and a magnetic mount for easy placement on tables, walls, or the ceiling.
The G2H can record video in three ways: to the Aqara cloud, to a local microSD card (up to 32GB), or to your iCloud drive with HomeKit Secure Video enabled. I disabled the Aqara cloud recording features in favor of both microSD and HomeKit Secure Video (requires a compatible iCloud subscription of 200GB or more). Recordings to microSD benefit from an event timeline. In my home for example, I can scroll the timeline quickly by looking at the colored bars that signal the front and back doors opening, or the booze cabinet opening (I have teens). HomeKit Secure Video allows me to confidently flip on AI face recognition linked to my iCloud library so that I receive notifications when family members come home. HomeKit Secure Video also stores videos for up to 10 days without affecting my storage quota.
Aqara homes can be configured in one of six predefined regions: China Mainland, Europe, United States, South Korea, Russia, and Other. When selecting Europe, like I did, I'm protected by European GDPR law as explained in Aqara's EU privacy policy. Aqara has its own privacy policy for the United States, which you should read if you're concerned how this Chinese company might handle your data.
Overall, I really like the G2H as a do-it-all camera for the home, especially for the price.
Wired and wireless switches and smart outlet
I tested two Aqara switches: the Smart Wall Switch H1 EU (single rocker, no neutral) and the double rocker Wireless Remote Switch.
The H1 wall switch is powered from the household wiring like any other light switch but results in making standard lightbulbs smart. I installed mine in the kitchen to control four existing LED spotlights that illuminate the countertop during food preparation. In addition to enabling Google Assistant, Siri, and Alexa voice control, I was able to define an automation in the Aqara app so that the lights will automatically turn off after 30 minutes whenever anyone is making a late-night snack and forgets to turn off the spots (teens!). I like the finish of the H1 and the reassuring heavy-mechanical click it makes when pressed. Aqara also makes US versions of these switches.
Although the Wireless Remote Switch shares the same form factor and tactility of the H1, it's an entirely different product. First, it's battery powered and meant to control other Aqara devices like smart lightbulbs or smart plugs. By default, it's added in what Aqara calls a "high-speed click mode" which I immediately changed to "multi-function mode" to expose the single-click, double-click, and long-press actions to HomeKit for both the left and right buttons of the double-rocker switch.
In the Apple Home app, I assigned a single press of the left button to turn on the Aqara Smart Plug behind my TV (with a Govee Immersion LED light strip plugged in), my Apple TV box, and LG OLED TV; and defined a double press to turn it all back off. While the Aqara app can show the energy usage of the Smart Plug over time, it can't expose this information to HomeKit, nor can it use the information as a trigger even in the Aqara app. Ideally, I'd just plug my TV into the Aqara Smart Plug and kick off a bunch of automations when the plug detected that the TV had just turned on or off. Alas, no.
I couldn't test the in-wall Single Switch Module T1 from Aqara as I was sent the version that requires a neutral wire. Nevertheless, I'm happy to see Aqara making these for people who prefer to make their existing switches smart instead of their lightbulbs.
Door, window, motion, vibration, temperature & humidity, and water sensors
Aqara sensors offer great value and functionality that the company claims will last for two or more years on a single coin battery.
The nondescript white Door and Window sensors are particularly notable. For just $17.99 / €16.99 each, you can attach the little sensors on all your doors and windows with double-sided tape to enable any number of smart home scenarios. I have a HomeKit automation that sends me an alert when my roof hatch is open and rain is expected in the next 15 minutes (or has already arrived). I also have them configured to send alerts when the front door or freezer door have been left open too long.
The Door and Window sensors are also useful when tied to any of the four native HomeKit alarm modes (Home, Away, Night, and Off) supported by the M2 Hub (the M1S only supports on and off). In that way, the Aqara M2 can be used to create a basic home security and self-monitoring solution without having to pay any subscription fees. However, the M2's speaker is anemic at best, so triggered alarms won't be heard by any neighbors and are barely audible on other floors when music is playing. Anyone needing a dependable home security solution should look elsewhere for a professionally monitored service.
The $20.49 / €23.99 Aqara Motion sensors are also incredibly useful. I configured the sensor to automatically trigger a Hue bulb whenever anyone enters the laundry room. It then shuts off the light automatically after five minutes. I love the tilting mount than can be placed just about anywhere, as long as you don't mind the double-sided tape. The tape is convenient until you have to move the sensor and potentially strip paint or paper from the wall. The motion sensor has a reasonably fast reset time of one minute and includes a light sensor in the device. While the light sensor can't be used as a trigger in HomeKit, it can in the Aqara app. Overall, the Aqara sensor is reasonably priced compared to Ikea's Tradfri motion sensor with slower three-minute reset, no light sensor, and $14.99 / €12.95 price.
I was dubious of the Aqara Vibration Sensor before testing it out but eventually figured out a way for it to be useful. It detects vibration, tilts, and drops in addition to being configurable for three sensitivity settings (low, medium, high). Tilt is useful on a mailbox opening, for example, assuming your Zigbee signal will reach the end of a driveway, while vibration can be useful for detecting broken windows and identifying when the washer and dryer are running. I put mine on a tilting cabinet door to alert me when someone is accessing my prized collection of brown booze (teens!!).
The Aqara Temperature Sensor and Humidity and Water Leak Sensor also work as advertised. The Temp sensor, like many similar cheap sensors, is inaccurate when exposed to direct sunlight, measuring almost twice the actual air temperature at times. Otherwise, it's useful for triggering a Smart Plug to turn on a fan, humidifier, or smart blinds. Aqara envisions its Water Leak Sensor being used to send a signal to the Aqara Smart Plug to shut off a smart water valve in the case of a water leak. I currently have my review sensor sitting in a saucer just inside my roof hatch to alert me when rain comes inside. I'm tempted to try this hack to turn it into a real-time rain sensor so I can prevent the water from accumulating in the first place.
The M2 seems to offer a slight advantage over the M1S in terms of Zigbee coverage. For example, the M2 on my third floor was able to maintain a "poor" connection to the Water Sensor when moved to the first floor, but the M1S on the first floor lost connection to the same Water Sensor when moved to the third. But if coverage is your issue, then it's better to plop another powered Aqara device into your network (like a Wall Switch or Smart Plug) which also double as range extenders for the Zigbee mesh network.
360-degree infrared control
Although I don't have much use for a 360-degree IR blaster, it's neat that the M2 includes it, I guess. There are plenty of IR controllable home devices like TVs, window shades, air conditioners, and fans in the world that would benefit from being included in the smart home. Just keep in mind that it'll require line of sight visibility to the black plastic M2 hub, which looks better in a utility closet than out on a shelf. Nevertheless, I did test the IR capabilities on a handful of devices. I was able to train the M2 to control a cheap strand of LED lightbulbs and my LG OLED TV, yet it failed with another strand of LED lights and my old remote-controlled Hunter Douglas blinds. When successful, added devices can be controlled in the Aqara app and Aqara automations but aren't exposed to HomeKit at all.
Overall, I've been pleasantly surprised by the M2 hub and the Aqara ecosystem of products. They're inexpensive like Ikea's Zigbee-based Home Smart lineup, which also works with HomeKit, Google Assistant, and Alexa. But Aqara devices are much easier to set up and frequently offer more features and better build quality.
The M2 is mostly an improvement over previous Aqara hubs with support for Zigbee 3.0 (and more child devices), reliable ethernet, HomeKit's nuanced security modes, and IR control for those who really need it. But it also lacks the clever nightlight, louder speaker, and minimalistic design I enjoyed with the old M1S hub. Aqara also wouldn't commit to updating the M2 with Matter / CHIP support when asked.
So while I can't say it's the "most advanced and future-proof smart home hub" ever, as Aqara claims, I can confirm that building a DIY smart home around the Aqara ecosystem of feature-rich devices is relatively easy, won't break the bank, and maintains compatibility with Apple, Google, and Amazon smart homes. And really, what more can you ask for?
Photography by Thomas Ricker / The Verge
Nature and humans collide in these eight winning images from the 2021 BigPicture Competition – Photos News , Firstpost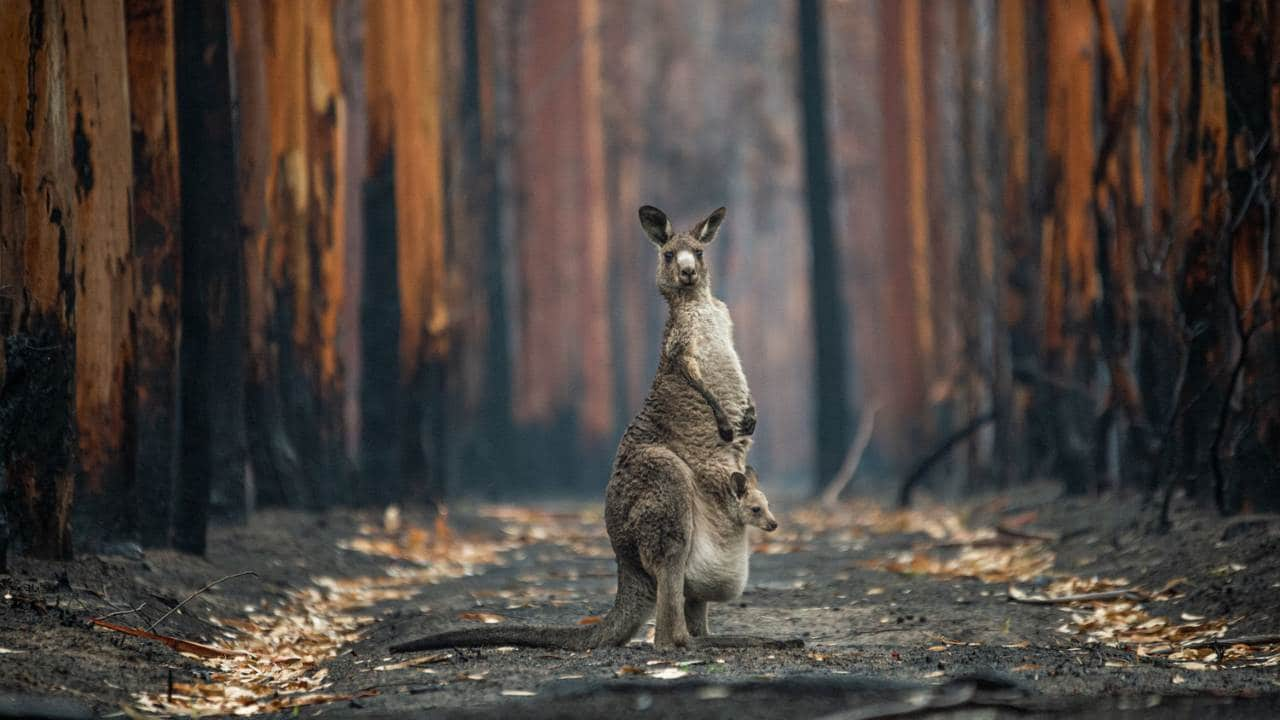 The annual photography competition encourages photographers to contribute their work to celebrate Earth's rich diversity and inspire action to protect it.
1/8
The 'Out of the Ordinary' category in the 2021 Big Picture Competition was won by Canadian Peter Mather' for his image title 'Klukshu Ice Bears.' Grizzly bears delay their hibernation to fish for some salmon in subzero temperatures that leave them covered in icicles that dangle from their fun and tinkle when they walk.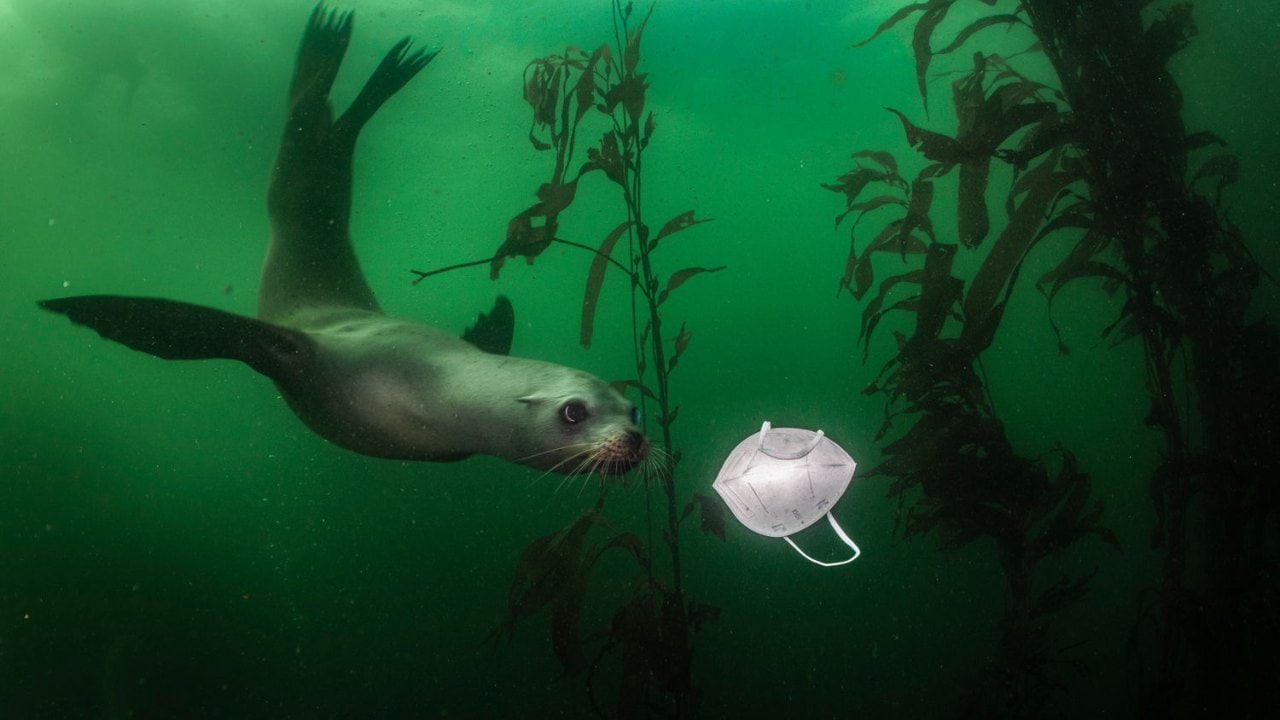 2/8
American Ralph Pace is an environmental activist and photographer and his picture titled 'Sign of the Tides' won him the Human/Nature category. In November 2020, for the first time, he saw a face mask in the ocean and here you can see that a discarded face mask, in the shape of a sea turtle, attracted the attention of a curious California sea lion.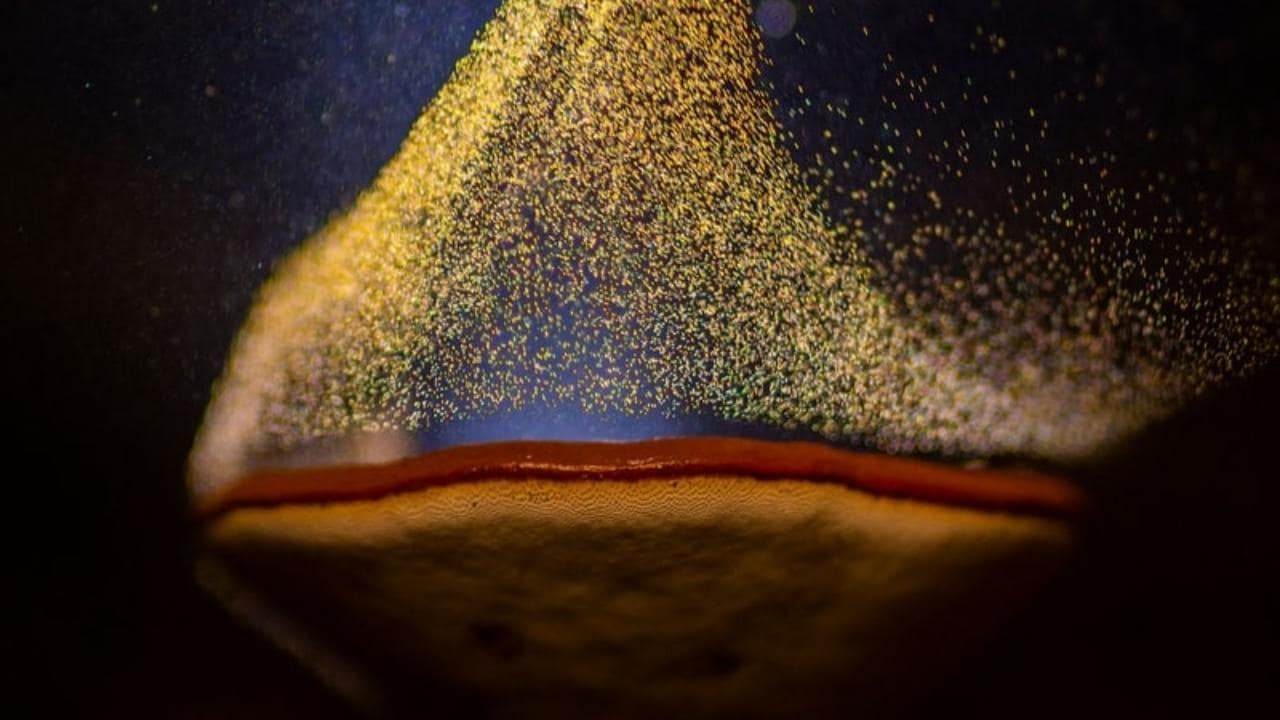 3/8
Indian nature and wildlife photographer Sarang Naik captured a wild mushroom growing around his house after illuminating it with a flashlight. His picture titled 'The Goblet of Fire' won in the Art of nature category.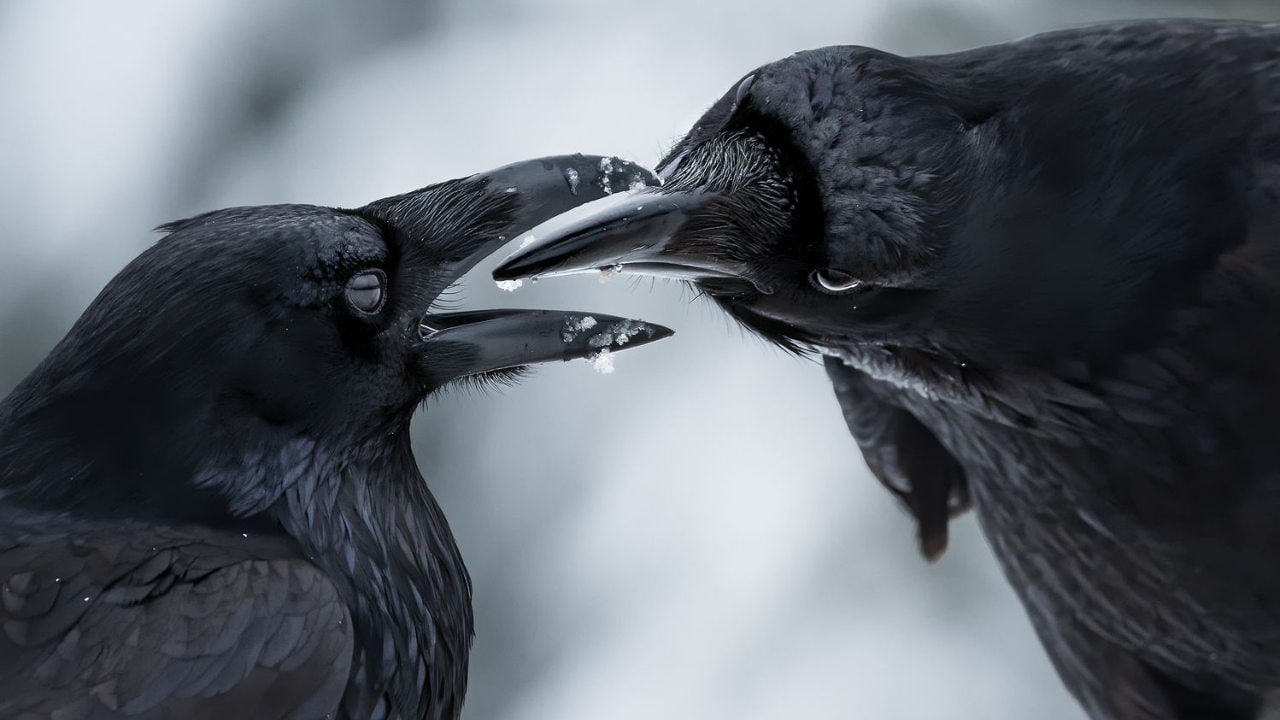 4/8
Self-taught photographer Shane Kalyn won the Winged Life category with his image titled 'Beak to Beak' that captures two ravens inspecting the other's beaks after they were done preening each other's feathers.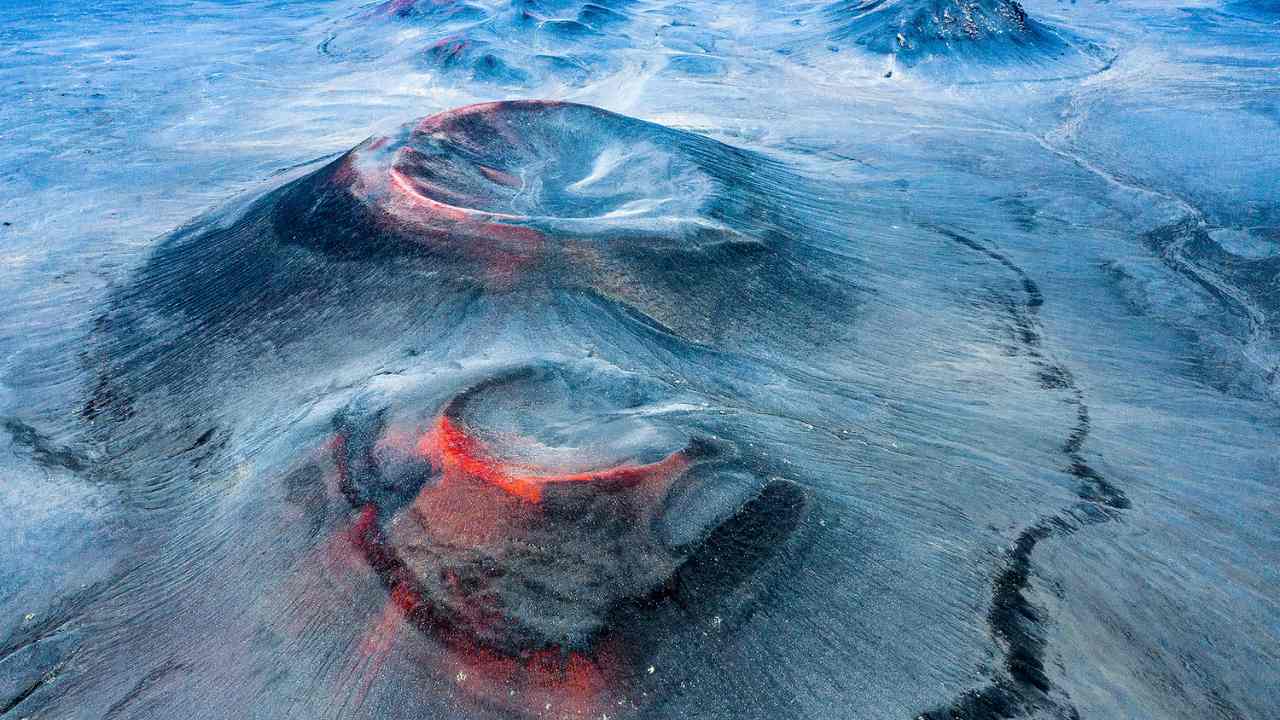 5/8
Spanish electrician and photographer Fran Rubia was the winner of the Landscapes, Waterscapes, and Flora category with his drone image titled 'Another Planet' of an extinct volcano in the Fjallabak Nature Reserve, Iceland. The red visible in the image is iron oxide that is being hit by Iceland's midnight sun.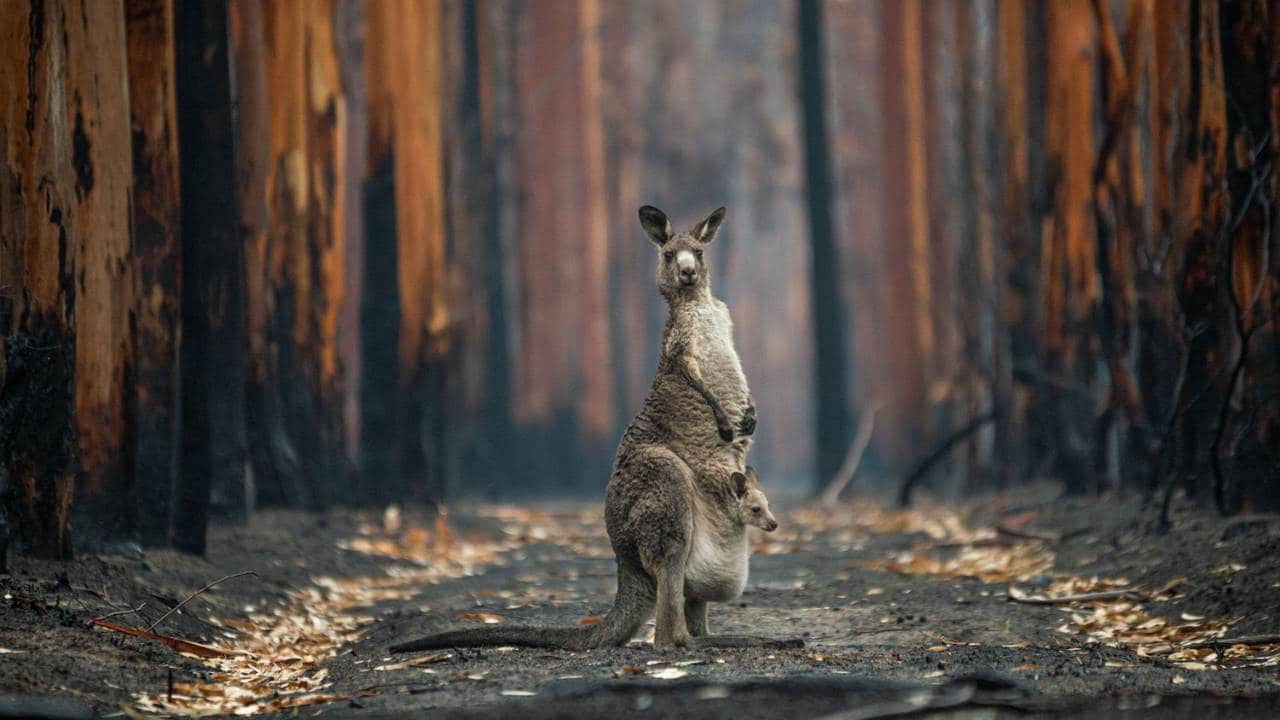 6/8
Canadian photographer Jo-Anne McArthur Hope's image titled – Hope in a Burned Plantation – was the Grand Prize winner of the 2021 Big Picture Competition with her image of a kangaroo that had paused in the middle of a burned eucalyptus plantation during the Australian bushfires of 2019 and 2020.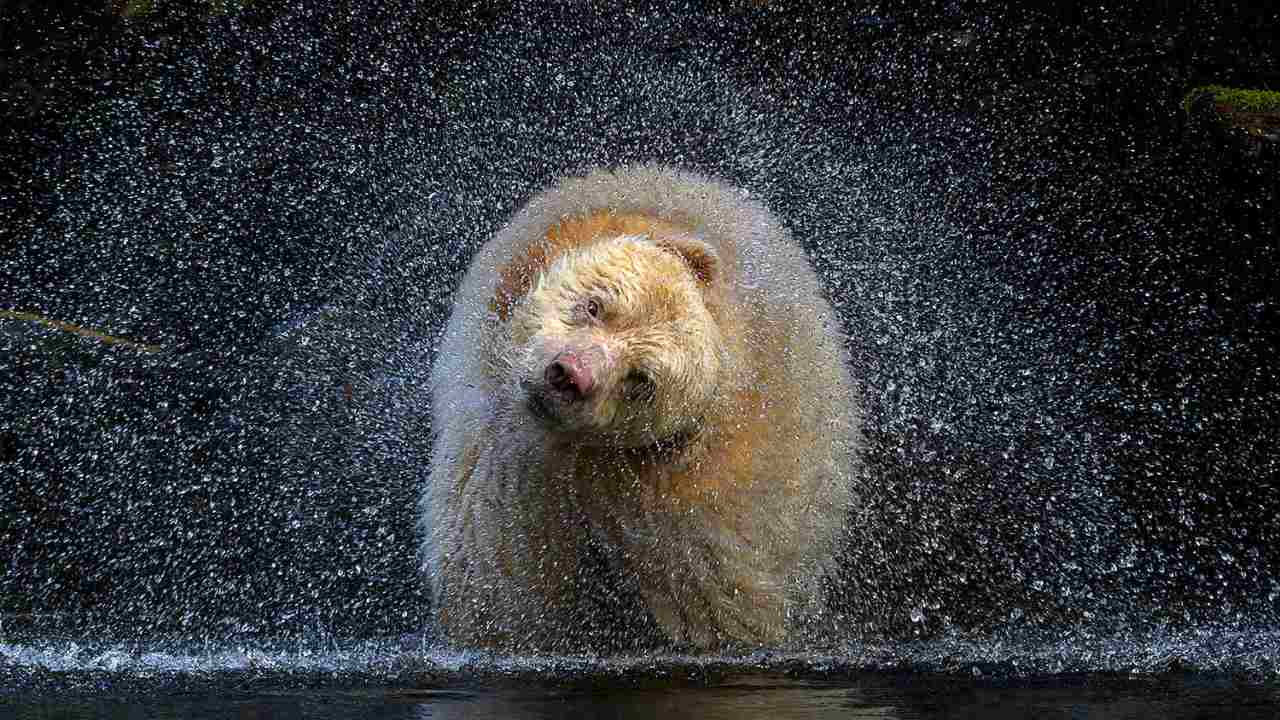 7/8
The winner of the Terrestrial Wildlife category was wildlife Canadian photographer Michelle Valberg and her image titled 'Boss' that captures a spirit bear, one of a few hundred white bears. The image was captured mid-head shake after he was searching for salmon roe in a river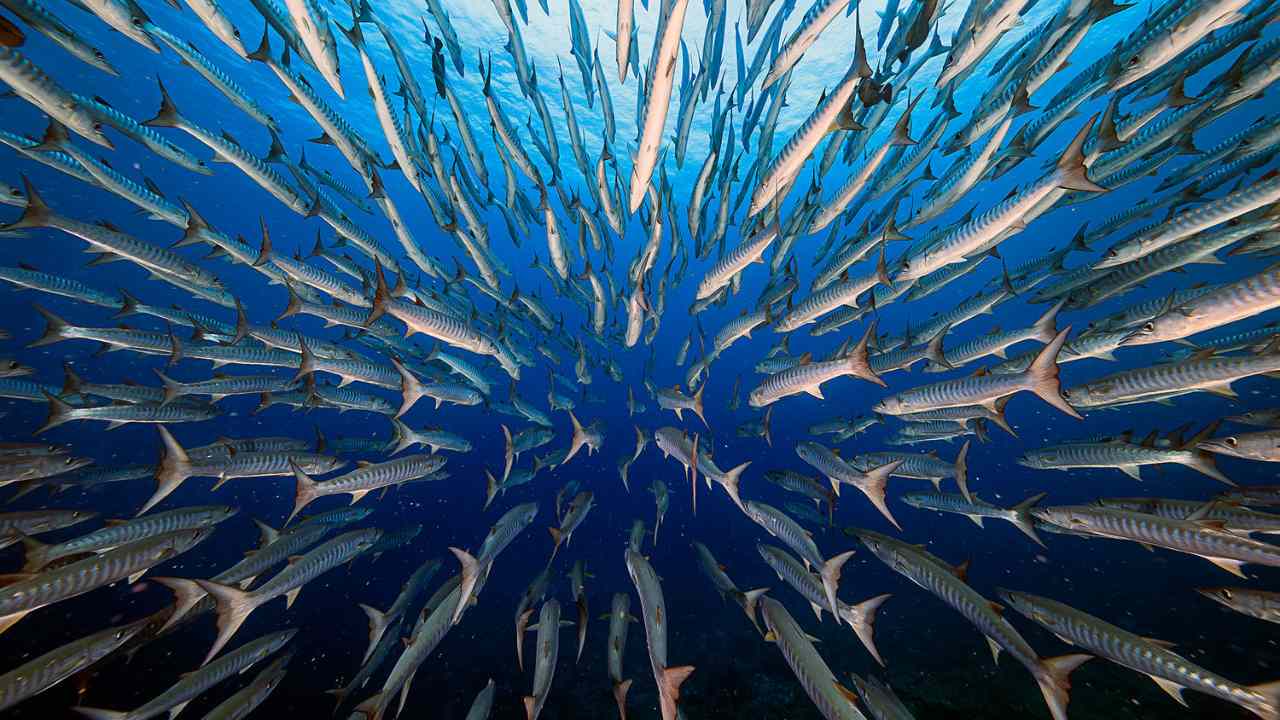 8/8
Vietnamese photographer Yung-Sen Wu and his image titled Barracuda were the winner of the Aquatic life category, where he was able to finally capture a fish-eye view of the battery of barracuda swimming in the Blue Corner.
Free games including GTA V have infected 222,000 PCs with cryptojacking malware
In brief: Once again, we're being reminded of the inherent dangers that come with free cracked games from forums and other sketchy sources. Malware called "Crackonosh," which installs cryptomining software on a device, has been found in 220,000 computers, a result of downloading games such as GTA V for nothing.
Security researchers at Avast write that Crackonosh, which has been around since 2018, has been found in free games given away on forums and torrent sites. They include Grand Theft Auto V, NBA 2K19, Far Cry 5, and Pro Evolution Soccer 2018.
Once infected, the malware surreptitiously installs cryptomining software that mines Monero without a user's knowledge. It's thought to have earned over $2 million for its authors, who are believed to be from the Czech Republic—Crackonosh means "mountain spirit" in Czech folklore.
Avast writes that Crackonosh installs itself by replacing critical Windows system files and abusing the Windows Safe mode to impair system defenses. It's able to avoid detection by disabling security software, operating system updates, and using other anti-analysis techniques, making discovery and removal very difficult.
Diagram of Crackonosh installation
As with all cryptojacking, users often only discover something is wrong when their system slows down, components wear out quickly, and electricity bills skyrocket.
Crackonosh has been found in more than a dozen countries, including:
Philippines: 18,448 victims
Brazil: 16,584 victims
India: 13,779 victims
Poland: 12,727 victims
United States: 11,856 victims
United Kingdom: 8,946 victims
Being even more difficult to trace than cryptos such as Bitcoin, Monero, which launched in 2014, is a digital currency popular among cybercriminals. JavaScript-based Monero miners, usually provided by Coinhive, were found to have been planted on several services a few years ago, including The Pirate Bay, Showtime, Kodi, and more. Coinhive itself, a legitimate service, closed down in 2019, though Monero cryptojacking hasn't gone away, as this discovery proves.
This is the second example this month of malware being spread in free games. A report revealed that millions of PCs had been infected using pirated games. Once compromised, the trojan stole data and even hijacked webcams to photograph users.
Windows 11 is free, but your CPU might not be supported
Windows 11 is arriving later this year as a free upgrade for Windows 10 users, but many are discovering that their hardware isn't compatible. Microsoft has altered its minimum hardware requirements, and it's the CPU changes that are most surprising here. Windows 11 will only support 8th Gen and newer Intel Core processors, alongside Apollo Lake and newer Pentium and Celeron processors.
That immediately rules out millions of existing Windows 10 devices from upgrading to Windows 11, and even devices like Microsoft's own Surface Studio 2 which the company is still selling right now for $3,499.
Windows 11 will also only support AMD Ryzen 2000 and newer processors, and 2nd Gen or newer EPYC chips. You can find the full list of supported processors on Microsoft's site, but here's the basic breakdown:
Windows 11 support for Intel
Intel 8th Gen (Coffee Lake)
Intel 9th Gen (Coffee Lake Refresh)
Intel 10th Gen (Comet Lake)
Intel 10th Gen (Ice Lake)
Intel 11th Gen (Rocket Lake)
Intel 11th Gen (Tiger Lake)
Intel Xeon Skylake-SP
Intel Xeon Cascade Lake-SP
Intel Xeon Cooper Lake-SP
Intel Xeon Ice Lake-SP
Windows 11 support for AMD
AMD Ryzen 2000
AMD Ryzen 3000
AMD Ryzen 3000
AMD Ryzen 4000
AMD Ryzen 5000
AMD Ryzen Threadripper 2000
AMD Ryzen Threadripper 3000
AMD Ryzen Threadripper Pro 3000
AMD EPYC 2nd Gen
AMD EPYC 3rd Gen
Many Windows 10 users have been downloading Microsoft's PC Health App (available here) to see whether Windows 11 works on their systems, only to find it fails the check. As Microsoft now requires a TPM (Trusted Platform Module), this has led to some additional confusion around hardware support.
Windows 11 will require a TPM capable of 2.0 support, and UEFI Secure Boot. Both of these technologies are designed to improve the security of Windows, and prevent malware and ransomware from tampering with encryption keys and other secure elements of the operating system.
While Microsoft has required TPM support for OEM hardware certification since Windows 10, it hasn't actively required Windows to have this fully enabled. That's changing in Windows 11, and it means if your laptop or PC shipped without these BIOS options enabled then you're going to have to go searching for a setting to switch on.
"Almost every CPU in the last 5-7 years has a TPM," explains David Weston, director of enterprise and OS security at Microsoft. Weston is recommending that Windows 10 users failing Microsoft's Windows 11 upgrade checker requirements should ensure BIOS options for "PTT" on Intel systems are enabled, or "PSP fTPM" on AMD devices. As every BIOS has different settings, you might need to refer to your laptop's manual if you're struggling to find the option.
If you've enabled TPM support but you're still not passing the Windows 11 upgrade checker, it's likely because your CPU isn't supported. Intel has confirmed Microsoft's Windows 11 CPU requirements. "A broad range of Intel-based platforms are expected to support Windows 11: 8th Gen and newer Intel Core processors, as well as Intel Pentium processors and Intel Celeron processors from the 'Apollo Lake' generation and newer," says an Intel spokesperson in a statement to The Verge.
This is the first significant shift in Windows hardware requirements since the release of Windows 8 back in 2012, and the CPU changes are understandably catching people by surprise. Microsoft is also requiring a front-facing camera for all Windows 11 devices except desktop PCs from January 2023 onwards. It's another change that will shape the hardware that Windows 11 will run on in the coming years.