Avoid These 10 Things That Annoy Journalists to Help Get the Press Coverage You Want

9 min read
Opinions expressed by Entrepreneur contributors are their own.
Have you ever wondered why you're just not getting the coverage you desire despite sending out press material frequently? Are you seeing all of your competitors being featured and feel ignored despite employing the services of a PR agency or working hard on PR yourself?      
This isn't at all uncommon. Luckily, by understanding what the barriers could be, it's pretty easy to turn this around and start to reap the huge benefits media exposure can provide. Here are 10 key reasons journalists don't use what you send them and how you can achieve the coverage you want.
1. Sending information that's irrelevant.
Here's an example: I am an editor for a number of luxury lifestyle and entrepreneurship titles and a particular PR company keeps sending me press releases about ranges of inexpensive make-up, stressing how affordable it is. Thing is, my readers are high-net-worth individuals who would only buy premium or luxury brand cosmetics. There is no way this would be of interest to them. The particular media title even has the word "Luxury" in its name so it's pretty obvious bargain-bucket items are not going to work.  
It really pays to research the media you would love to be in. Read the "About" page, see if you can get hold of their media pack, and look at examples of content they carry. If you gain a reputation with a journalist for consistently sending them useless stuff, you could find yourself relegated to their junk box for good.
2. Using We-Transfer to send images.
We-Transfer is great. It's super handy. But, unless you pay for their premium service, any links you send will expire in seven days. This often means the links are dead before the journalist or photo editor even has a chance to download them. In this case, they'd be hassled trying to chase you to have the link to re-sent.   
Even small publications get inundated with emails and article submissions and it's not uncommon for journalists to receive a couple hundred emails or more a day. This means it's not always possible to open and deal with all of them quickly. If you don't opt for We-Transfer's premium service which keeps the links live until you choose to delete them, it's much better to attach two or three images in an email with the actual press release or article, keeping them to a manageable size. For print, aim for no lower than 1MB jpgs and not above 5MB, and online under 1MB pngs or jpgs. It's best to avoid sending massive We-Transfer files, too — clicking to download only to find it's a whopping 900MB and will take forever when you only want a small headshot can raise the blood pressure of even the most patient journalist.
3. Chasing quickly and frequently to see if covered.
If you've sent a press release or article pitch and not heard anything back, but are absolutely sure the content is highly relevant to that particular title, a gentle email nudge a week later is acceptable to many journalists. And, actually, most probably wouldn't even mind another prod in a month or so. 
What is guaranteed to annoy is chasing a journalist within a day or two, and then persistently after. It's not because journalists are precious and short-tempered (well.. OK some are), but they're already working their way through hundreds of emails and submissions and getting through their inbox in a week, let alone a day is a challenge. 
If what you send is right for the publication, is relevant for publication to use now, and packaged in the right way, the journalist will come back to you. Don't be a nuisance. Many journalists (yep, me included) have a blacklist of serial PR stalkers who now go automatically into Junk.
4. Asking journalists to send links and cuttings.
It's easy to set up Google Alerts for mentions, and if you use a PR agency, as part of their service they should be using a cuttings service for their clients anyway. Plus, you can simply pop onto the website or look at their magazine and see if you were featured.  
5. Not captioning images.
Following on from the point above about We-Transfer and optimal sizes of images to send to the media, another major frustration for journalists is to receive uncaptioned images.  Not only does this mean the journalist has to take the time to track you down, contact you, and wait for a response which is frustrating, but it risks your image either not being used, or captioned incorrectly.
6. Sending and retracting invites.
Imagine if you receive an invite, and it's to something you'd love to go to, and you reply to say you'd be delighted to accept — then, you receive a response to say thank you for your interest, and they will let you know if you can actually come. Wouldn't that annoy you? This is what some PRs do — send an invite to a journalist, wait for them to accept, and then retract it if they can't then deliver the coverage they want.   
It's much better to research the media title, and the journalist's writing and typical coverage they offer first and only send an invite when confident of an appropriate return than to send invites which you then retract. You could be up front and approach the journalist and say how you've a press event coming up, and would be love to include them, but the client is asking for x amount of coverage. If that is OK then great, the invite will be in its way.  
7. Sending information too late.
It's well worth understanding the editorial lead times different types of publication have. For example, major monthly print magazines often work three to four months ahead of publication date. This means if your company sells lingerie and you desperately want to be included in a Valentine's Day round up, you'll need to ensure your information and images are with the journalist at least three to four months before this.     
For digital magazines or websites, the lead times are most often much shorter. In theory, even the same day is possible, but it is far better to still allow several weeks or a month. If you are targeting influencers, again almost immediate coverage is feasible but most will want time with the product to review it properly, take photographs and video and edit this before posting, so again allowing several weeks is best.
8. Not responding quickly or heeding deadlines.
Even journalists working for quarterly media titles have deadlines to meet. Newsrooms can become frantic places close to publication dates and incredibly stressful. Because of this, if you are given a deadline to submit an article or information and images, it's vital you meet this. If you don't, your product is likely to be left out, and substituted for one from another company — possibly your arch rival.   
You want to be known as being reliable, able to meet deadlines, and someone who responds super quickly. PR contacts with this reputation are far more likely to gain coverage.
9. Making assets hard to access.
Some brands, particularly luxury ones, like to guard their assets like the Crown Jewels. By assets I mean product imagery and videos. They require you to register, send them cuttings, and reams and reams of data — in some cases everything apart from your inside leg measurement it seems. And.. you then have to wait… and wait… for them to approve you — which when you are running close to a deadline this is frustrating.  
Not only is this totally poncy, it means most journalists will simply get the huff and cover other products from other brands instead.
10. Sending lousy press releases and pitches.
Time is precious for all of us — and certainly journalists working in a world of deadlines. They simply don't have the spare hours to read countless War & Peace-length press releases each day. The best releases have fewer than 500 words, bullet points are used, they have short titles, and follow the hallowed five or six Ws of journalism — WHO, WHAT, WHERE, WHEN, and WHY (and HOW).  
It's also vital to make your email subject copy as interesting and compelling as possible, as, I hate to admit, many emails won't even be opened by those journalists who regularly get inundated.  
Understanding  and responding to a journalist's pain points and the job they do really makes a difference in whether you will be at the top of the list when they want to cover something, or whether you'll be featured at all. None of the above is difficult. It just takes a little care and effort.   
Journalists can be incredibly loyal to those they enjoy working with, and when ever a chance comes for coverage, they will be right at the top of the list, and their products given more favourable positions and space. When choosing a PR agency, or employing a PR in house, it's wise idea to choose someone who has actually worked as a journalist and therefore understands this first hand. 
Get $50 off Branch Furniture's Highly Rated Standing Desk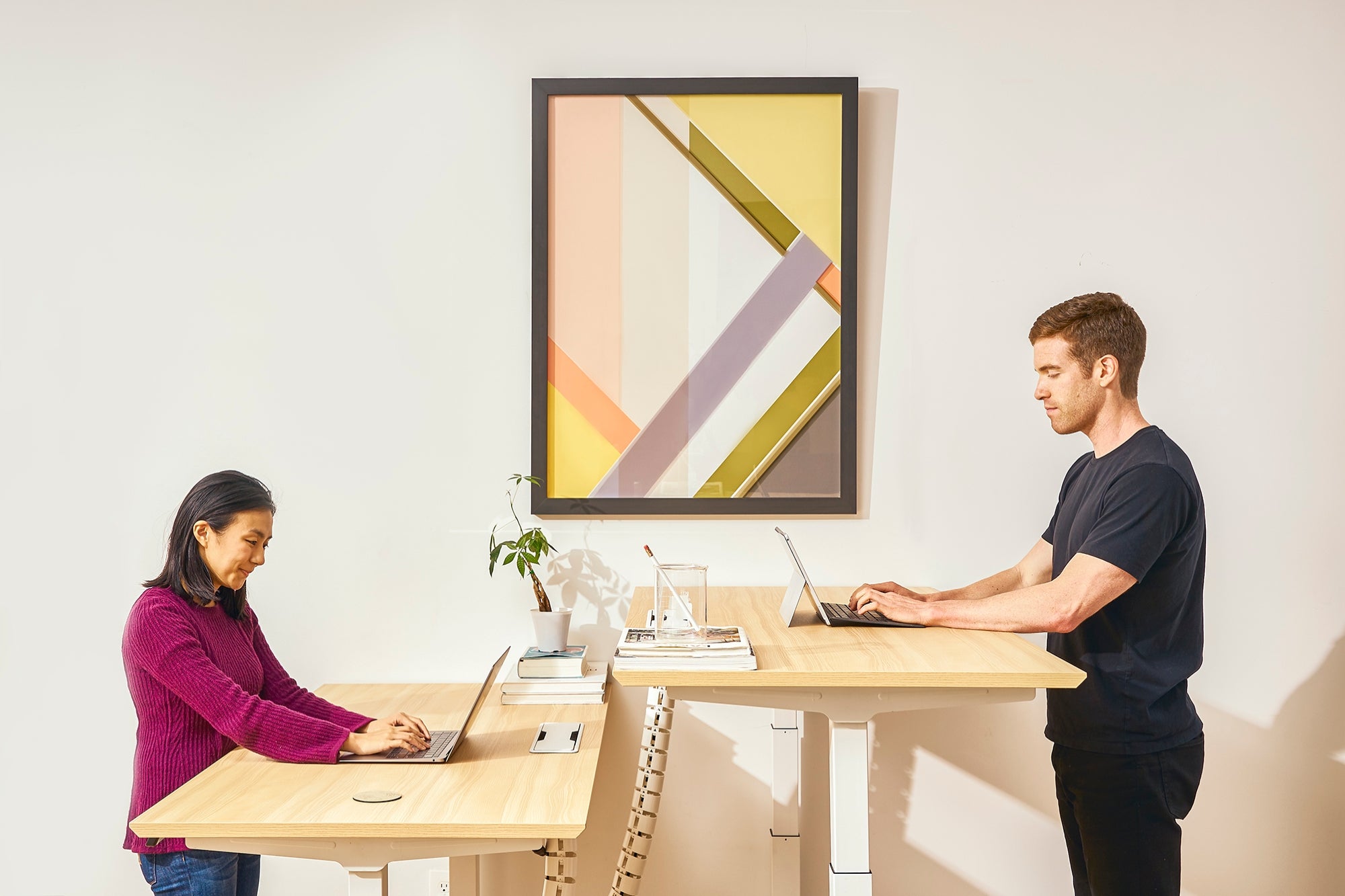 Plus free shipping, exclusively for Entrepreneur readers.

2 min read
Disclosure: Our goal is to feature products and services that we think you'll find interesting and useful. If you purchase them, Entrepreneur may get a small share of the revenue from the sale from our commerce partners.
Although many of us will be returning to the office fairly soon, living in a post-pandemic world of new norms can also mean having the flexibility to work from home more often than you would have had in years prior. To prepare for this hybrid remote/on-site work culture, commercial-turned-D2C furniture brand Branch is offering $50 off its well-reviewed Standing Desk, along with free shipping, using the exclusive promo code ENTREPRENEUR. Given its $699 list price, that brings your cart total down to $649. 
Scour the web for the best standing desks on the market and you're guaranteed to find this model listed across a variety of trusted recommendation sites including The Strategist, Apartment Therapy, TechRadar, Good Housekeeping, and Business Insider. And it's not hard to see why. This standing desk's minimalist yet sophisticated design gives it a mature look suited for the modern home office. Available with either a woodgrain or white top depending on your aesthetic preference, the Branch Standing Desk's all-white legs will blend seamlessly into rooms of any color palette, serving as an especially welcome addition to contemporary spaces brimming with natural lighting. 
As well as the ability to hold up to 275 pounds of materials without impacting its lift functionality, the Branch Standing Desk can be raised between 25 and 52 inches. A panel on the front lets you customize the height using a combination of presets and centimeter-level adjustment while a discreet brushed grommet helps to keep cables out of the way in order to maintain a clean-looking workstation. Three-stage columns and leveling feet are in place to support all of this. Perhaps best of all, Branch asserts drink and coffee spills are out of the question, thanks to its Standing Desk's dual, low-decibel motors, which were created with smooth elevation in mind.
In addition to the Standing Desk by itself, the $50 ENTREPRENEUR coupon code is also applicable to Branch's Task Package and Ergonomic Package bundles. While the former includes a combination of either the company's Team Plus Desk or Executive Desk and Task Chair, the latter couples the Team Plus Desk or Executive Desk with an Ergonomic Chair. Whatever your newfound work-from-home needs, Branch has you covered with a deal that could save you the time and money spent shopping around elsewhere.
Gifts for mom: 4 ideas that you can buy from WhatsApp for this May 10
Why not give him a different gift and at the same time support Mexican entrepreneurs who make local products?

3 min read
This article was translated from our Spanish edition using AI technologies. Errors may exist due to this process.
This Monday, May 10, we celebrate Mother's Day in various Latin American countries and, as every year, it is time to think of a gift that can make the celebration different for Mom and remind her how much you love her.
Why not give him a different gift and at the same time support Mexican entrepreneurs who make local products? WhatsApp gave us some recommendations for you to consent to the queen of your house.
1. Choose something for your personal care
Image: MyCoffee Box via Instagram
We have all turned to flowers for Mother's Day, but this year we will live again on May 10 amid restrictions due to the health emergency due to COVID-19. That is why you can choose to give mom a different gift so that she can pamper herself at home. For example, the Panalli brand offers products made from honey. On their website you can find everything from skin care kits to scented candles. On the other hand, the Mexican brand MyCoffee Box , offers organic coffee scrubs with a touch of honey and grapefruit to renew the skin.
Get to know the catalog of both businesses through WhatsApp Business:
2. Something that is useful and stylish
Image: Tashi Cerámica via Instagram
Crafts Think about the style that Mom uses both to dress and to decorate her house. Cheél is a brand of reusable fabric bags, while Tashi Cerámica offers handicrafts in a wide variety of colors, designs and shapes.
Check their WhatsApp offers here:
3. Surprise her without spending
Image: Depositphotos.com
We know that financial circumstances this year are still complex, but that doesn't mean you can't tell Mom how much you love her. You can congratulate him with the WhatsApp tools with photos and videos.
To do it you must:
Select the chat
Click on the camera icon
Select a photo from your gallery or take one right now
Once you are comfortable with the image, use the icons at the top of the screen to add emojis or stickers, text, and use the stylus to make free strokes.
Use your imagination and support local businesses to remind the woman who saw you grow up how much you love her and thank her for her effort.
Tesla vs. Geely: Which Electric Vehicle Manufacturer is a Better Buy?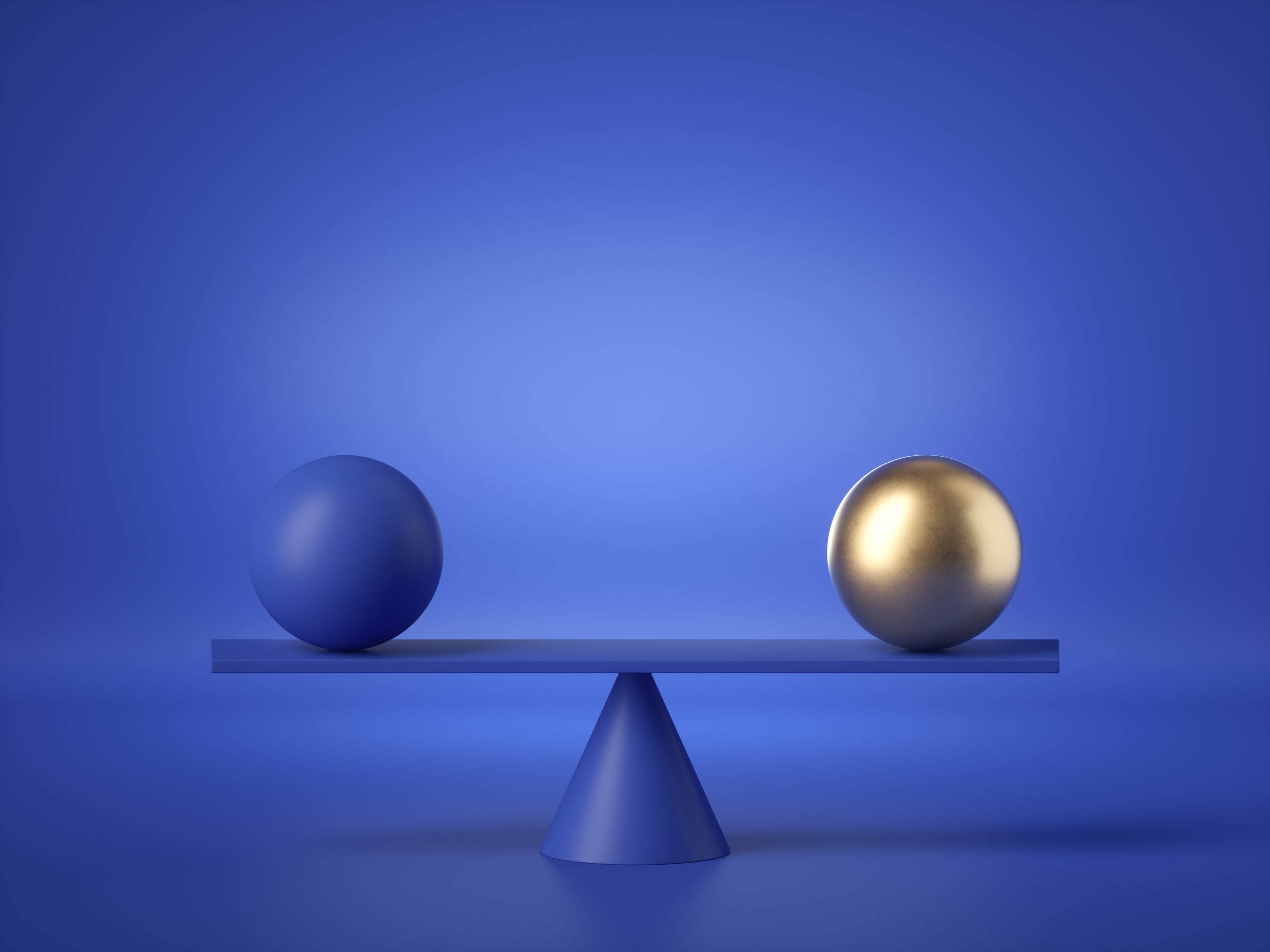 4 min read

This story originally appeared on StockNews

The electric vehicle industry is growing at a rapid pace and as such is attracting the entrance of established manufacturers, such as the China-based Geely (GELYY). But are these new entrants in general, and Geely specifically, be able to threaten Tesla's (TSLA) leadership position?.
One of the hottest industries in which to invest currently is electric vehicles (EVs). As the globe inches towards clean energy production and consumption, companies within the EV space are  poised to grow at an accelerating pace. 
While 2020 was a breakthrough year for EV stocks, several EV companies have underperformed the market this year, allowing investors to buy growth stocks at more attractive valuations.
Here we compare two popular EV stocks. One is a market leader, Tesla (TSLA), and the other is Geely (GELYY), a company that is domiciled in the country with the world's largest  EV market—China.
Click here to checkout our Electric Vehicle Industry Report for 2021
Let's see which stock is a better EV buy right now:
Tesla continues to surprise Wall Street
In the first quarter, Tesla sales were up 74% year over year, driven primarily by a  109% increase  in vehicle deliveries. Its net income also surged to record highs on the back of regulatory credits.
In Q1, Tesla increased deliveries of its low-cost Model 3 and Y by an impressive 140% year over year to 182,338 units. However, deliveries of its  higher-priced Model S and X vehicles were down 83%, at 2,030 units,  in Q1 because Tesla put the production of these vehicles on hold and aims to launch newer versions of the models in coming months.
Tesla reported $438 million in  net income, or $0.93 per share, in the first quarter. This  included a $101 million gain associated with its  sale of Bitcoin. It also reported $518 million in sales of regulatory credits. Tesla bought $1.5 billion worth of digital assets in the quarter. Absent the  above-referenced sales, Tesla would have reported a $181 million loss in  Q1.
Tesla has pumped in $1.35 billion in capital expenditures and began construction in two new factories in Berlin and Texas. Once these projects are complete the company should benefit from positive free cash flows over time.
Even though  Tesla continues to use   unconventional methods to boost  its bottom-line, it remains one of the best stocks in the EV sector. It is on track to increase its vehicle deliveries by more than  50% year over year in 2021. The company's management also confirmed it has sufficient liquidity to fund its expansion plans without having to raise additional capital.
Geely stock is down 42% from 52-week highs
An investment holding company, Geely operates as an automobile manufacturer in China. It develops , produces, markets, and sells automobiles and  automobile parts and related components. Geely manufacturers sedans, wagons, and sport utility cars.
Geely is an established  automobile manufacturer that  is now eyeing the  lucrative EV space. Earlier this year, China's tech giant Baidu disclosed that it will partner with Geely Automobiles to manufacture smart EVs. Baidu will provide intelligent driving capabilities while Geely will leverage its design and manufacturing expertise.
But while Tesla is growing its top line at an enviable pace, Geely has seen its sales decline to RMB 92 billion in 2020 from RMB 106.59 billion in 2018. Its EBITDA has also fallen, to RMB 11.83 billion in this period from RMB 17.24 billion.  And Geely's EBITDA margin has fallen to 12.8% in 2020  from 16.2% in 2018.Geely has attributed the sales decline to China's weak passenger vehicle market. While its sales volume was down 10% year over year in 2019, it fell by another 6% in 2020. This is in-part why its stock is trading 42% below its 52-week high.
The final takeaway
While Tesla is the largest EV manufacturer in the world, Geely is still trying to gain a foothold in this nascent industry. In terms of valuation, Tesla is trading at a far higher multiple than  Geely. For example, Tesla's trailing price to sales multiple stands at 20.5x, while Geely is valued at less than two times trailing sales.
But Tesla's robust revenue forecast and expanding profit margins can support this lofty valuation, making it a better investment bet right now.
---
TSLA shares . Year-to-date, TSLA has declined -5.97%, versus a 12.45% rise in the benchmark S&P 500 index during the same period.
---
About the Author: Aditya Raghunath
Aditya Raghunath is a financial journalist who writes about business, public equities, and personal finance. His work has been published on several digital platforms in the U.S. and Canada, including The Motley Fool, Finscreener, and Market Realist.
More…
The post Tesla vs. Geely: Which Electric Vehicle Manufacturer is a Better Buy? appeared first on StockNews.com