Conor Benn vs Samuel Vargas press conference: Watch live stream here as Benn sizes up his rival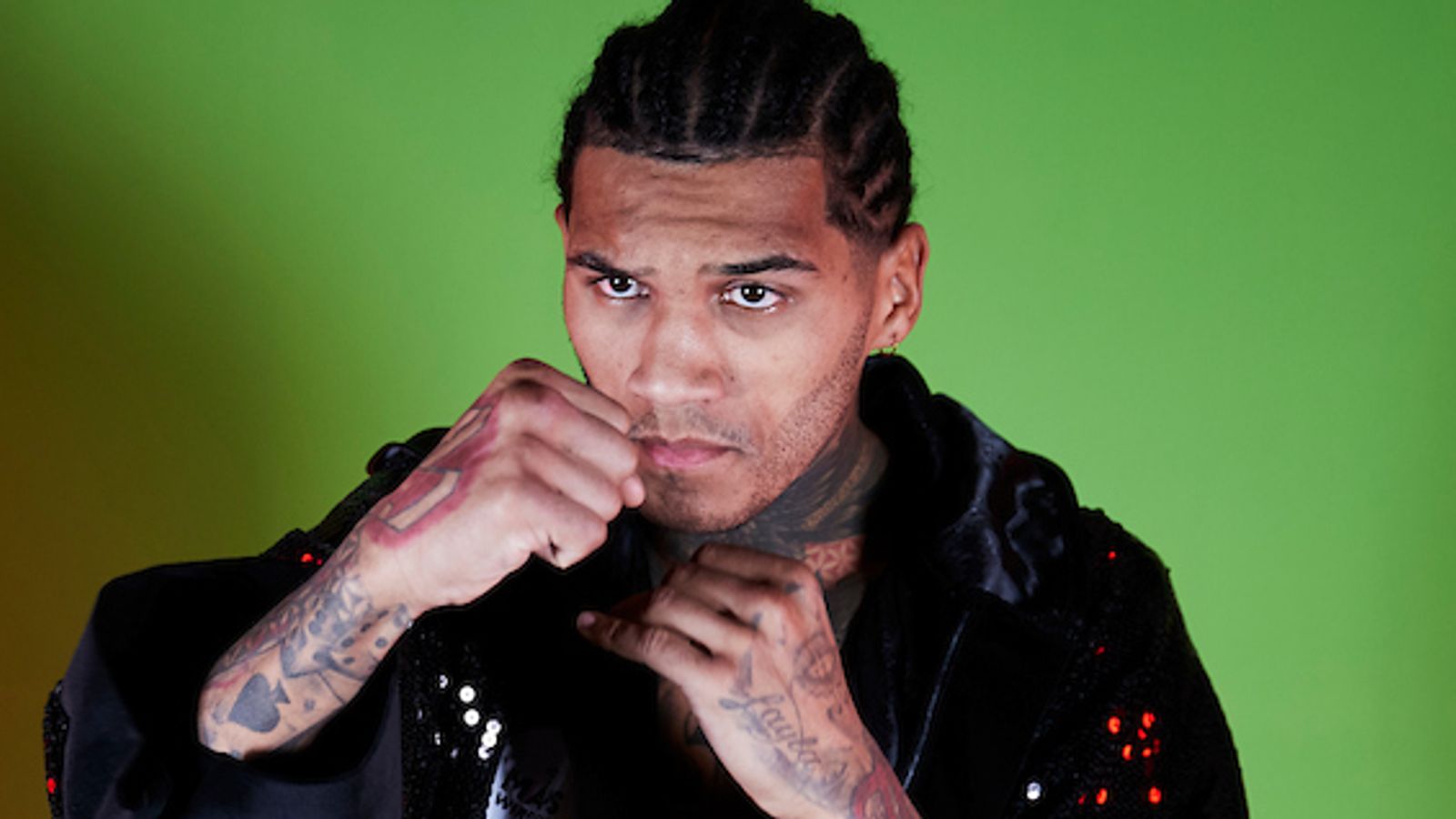 Conor Benn will get his first look at opponent Samuel Vargas when they go face to face at Thursday's press conference – watch a live stream here from 2pm.
Benn will fight Vargas on Saturday night, live on Sky Sports, alongside Savannah Marshall's WBO middleweight title defence against Maria Lindberg and the WBA bantamweight title clash between Ebanie Bridges and Shannon Courtenay.
"He's as tough as they come," Benn said about Vargas. "He's been in with the toughest fighters of our generation – Errol Spence Jr, Danny Garcia, Vergil Ortiz, Luis Collazo, Amir Khan.
"This is a big step but you have to take a gamble, take risks.
"There is no ceiling to my career. Each career you look back at, I'm a different fighter with different tools.
"Am I expecting a tough fight with Vargas? Of course. When you talk about fringe world level, he is your man. He's a veteran, tough and durable, a typical South American who will leave his heart in the ring."
Castleford 52-16 Leigh: Tigers maul Centurions on return to the Jungle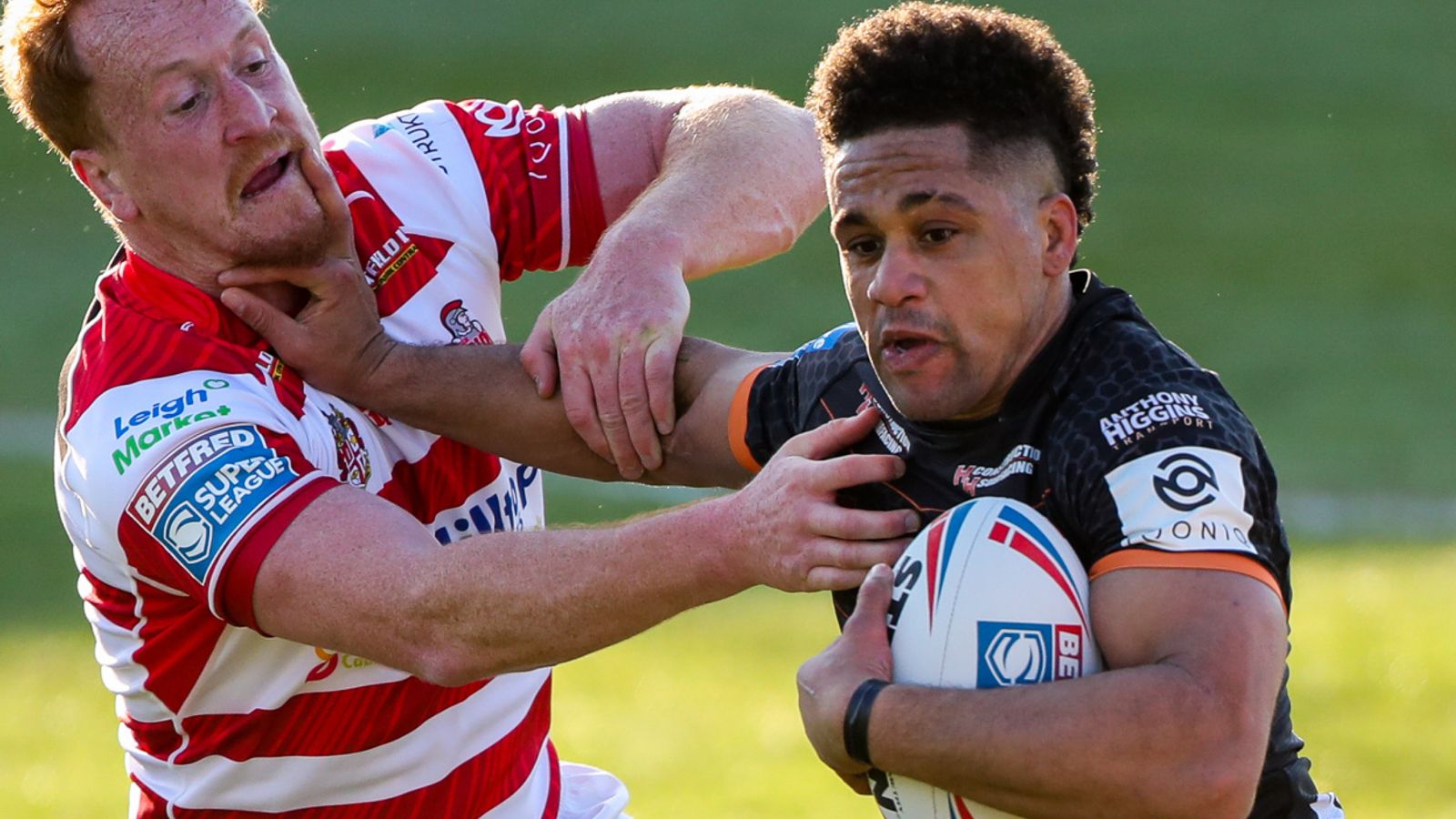 Castleford Tigers score nine tries on their return to the Mend-A-Hose Jungle; Derrell Opherts scores two of Castleford's nine tries; Leigh Centurions remain winless in this season's Super League
By PA Media
Last Updated: 16/04/21 9:06pm
Castleford Tigers turned on the style on their long-awaited return to the Mend-A-Hose Jungle with a nine-try show to sink struggling Leigh Centurions and extend their 100 per cent start to the new Super League season.
Playing in their home stadium for the first time since October, Daryl Powell's men were merciless with Derrell Olpherts crossing twice and Paul McShane kicking six conversions in an emphatic 52-16 success.
Three late consolation tries, including from former Tigers duo Jordan Thompson and Ben Reynolds, will come as little solace to Leigh head coach John Duffy, whose evolving side showed few signs of reversing their still-winless start to the new campaign.
Any lingering notion that Cas's Golden Point Challenge Cup win over Hull KR last week might have sapped their strength was swiftly dispatched by prop Liam Watts, who barged through the middle in the fourth minute, shrugging off Leigh full-back Ryan Brierley to open the scoring.
The hosts' energy levels would prove unrelenting, Daniel Smith forcing his way over at the foot of the post prior to the last of Gareth O'Brien's two conversions, and Olpherts diving over on the right, with McShane making it 18-0 before the half-hour mark.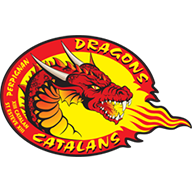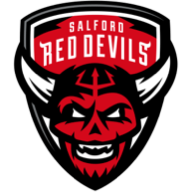 Catalans Dragons vs Salford Red Devils
April 17, 2021, 4:55pm
Live on
McShane sent Greg Eden over on the short side as Cas extended their lead to 24-0, Niall Evalds crossed after Grant Millington's unselfish offload, and Cas rounded off the first half with the best of the lot, Michael Shenton finishing off a flashy move on the left before McShane's third conversion made it 34-0 at the break.
Still feeling their way in the top flight, Duffy had handed former St Helens centre Josh Simm his debut after signing a short-term deal, and would also introduce James Bell and Nathan Peats for their respective debuts.
They were given scant chance to make an impression though, as Cas continued where they left off after the break with Jordan Turner crossing for try number seven, again converted by McShane.
Leigh at least avoided the whitewash when Thompson bundled over on the right, and might have hoped for more after Cas were reduced to 12 men when Jesse Sene-Lefao was sin-binned for a late tackle.
Far from taking advantage, Leigh were instead caught out and Eden's clever quick tap sent the impressive Olpherts galloping over under the posts to make it 44-4.
McShane kicked the simplest of conversions and repeated the feat after Jake Trueman brought up the 50-point mark as Powell's men showed no sign of dipping their impressive energy levels.
Reynolds and Brierley scored further consolation tries for Leigh late on, both converted by Reynolds, but they could not disguise the evident issues confronting Duffy's men over the months ahead.
As MLS season opens with Columbus Crew chasing rare repeat, league must seize chance to take next step forward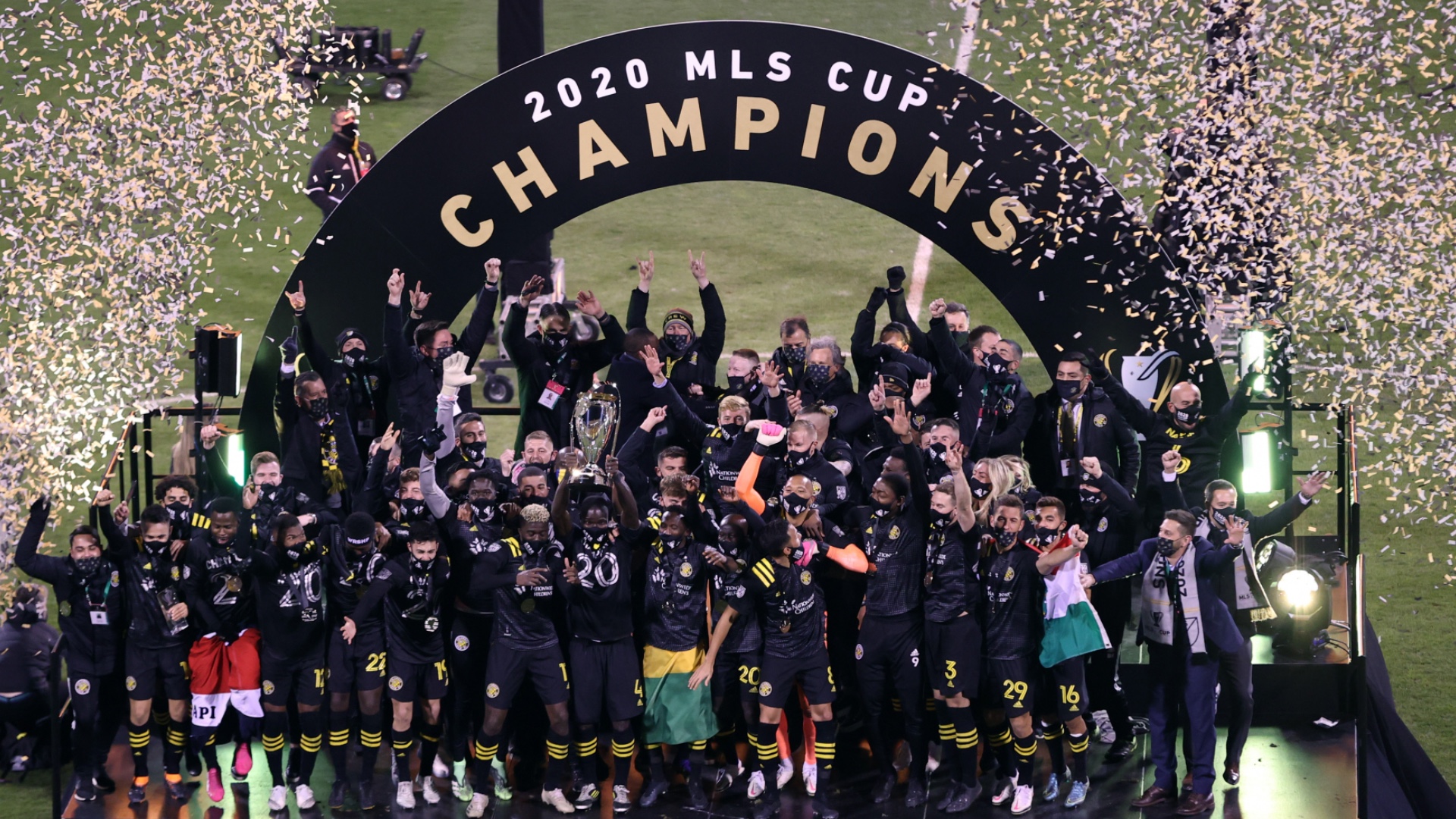 The teams that won the two biggest trophies in Major League Soccer will open their seasons Sunday evening on national television. This is a big deal to the teams involved. It probably ought to be a bigger deal to the league in general.
The Philadelphia Union won the Supporters' Shield at the close of the COVID-truncated 2020 season, compiling 47 points from 23 games. It was the first major trophy ever won by the club, but the celebration was shortened by its first-round playoff loss to New England.
The Union had to watch three weeks later as Columbus Crew SC won the league's most coveted honor, MLS Cup champions, on a cold Saturday night at Crew Stadium.
"We're not unique in that we want the ultimate prize, which is MLS Cup," Union coach Jim Curtin told Sporting News. "We're disappointed that our season ended on our home field against New England last year. … It's always devastating when the year ends. But I think that also motivates us.
"We were able to lift the Supporters' Shield, get a taste for our young players and our experienced guys of what that feels like. For some of them it was their very first trophy. And that's a taste and a feeling that you want to have again and again and again over your career. There's a lot of great teams in MLS this season. The league continues to get better and better. It's exciting times for the fans now, as they slowly get back into the stadiums."
MORE: If all MLS owners were like Matthew McConaughey, everyone would be a fan
According to the Philadelphia Inquirer's Jonathan Tannenwald, this is the first time that the Supporters' Shield winner and MLS Cup champion opened the subsequent regular season against one another. This is probably something the league would be wise to turn into a tradition. It is important enough that FS1 will show the game.
The 26th MLS season opens Friday with a Houston Dynamo-San Jose Earthquakes game (8 p.m. ET, ESPN+) and one matching the Seattle Sounders and Minnesota United (9:30, FS1).
As MLS continues to try to grow among U.S. professional sports leagues, though, and in the broader soccer landscape, it continues to suffer from a sort of identity issue. Not a crisis, but perhaps a conundrum. It is covered less as a sports competition than the NFL, NBA, Major League Baseball or the NHL. This is partly the result of too few league teams being covered daily by major media outlets and so much of the conversation about the league being driven at a national level.
As commissioner Don Garber took the time Monday to speak with reporters about the 2021 season, the primary focus was on the introduction of another new team, Austin FC, and the eventual openings of new stadiums in Cincinnati and Columbus. The comment he made that generated the most reaction involved a player who's currently competing in England, Darryl Dike.
On loan with Barnsley in England's Championship division, Dike could return to Orlando City FC or be sold during the summer transfer window.
"That's a $20 million player," Garber told reporters.
"Really the story of Major League Soccer today is about youth," he said. "We are now at the youngest we've ever been on average, in the history of the league. We're investing deeply in developing players, with academies in every particular market. And now you have to have programs that could provide opportunities for young players to be able to perform at their highest, develop at their youngest and ultimately build a professional career."
Those covering MLS generally express the view that it's positive for the league to produce such players as Dike, Tyler Adams (now with RB Leipzig in German) and Brendan Aaronson (who started 23 games for and scored four goals for the Union last season and then moved to RB Salzburg in Austria).
It probably is best for the U.S. men's national team to have players developing and competing on multiple fronts. It surely is an advantage to have young players developing in professional academies in the way more established soccer nations have for decades. And that's part of why there is such a focus on MLS' advancement as what some would term a "selling league."
To gain greater traction in the U.S. sports marketplace, though, it needs to be viewed as, foremost, a league. Fans need to care about its race, standings, playoffs and champion as much as about how much one of its young stars might command in transfer fees.
That's an area where the Crew could be of considerable use to the league this season. With star player Lucas Zelarayan injured for part of last year, they finished third in the East Division. But his return to health allowed them to surge through the playoffs and defeat the favored Seattle Sounders 3-0 in the MLS Cup final. The organization kept most of the lineup intact and deepened the roster by signing forward Bradley Wright-Phillips, who ranks sixth on the league's career goal scoring list.
Columbus' pursuit of a second consecutive championship could return the focus of the league to the field. Winning two in a row isn't easy, as Bruce Arena is the only coach who's done it twice — 1996 and 1997 with DC United, 2011 and 2012 with the Los Angeles Galaxy. And that's part of what makes it compelling.
"Last year was an odd year. I give the Crew all the credit for winning the MLS Cup, as I give credit to Philadelphia for winning the Supporters' Shield. But I think it's going to be a lot different this year," Arena said. "Columbus certainly has a good team, and I'm sure they anticipate competing throughout the year for not only Supporters' Shield but also to return in MLS Cup.
"I think it's probably more difficult with the more teams. This year, also, the schedule is different now. Now we're playing conference schedules as opposed to playing everyone in the league. The league is certainly, probably, as competitive as it has been. It certainly will be a challenging year for anyone trying to win the MLS Cup."
Michael Jordan to present Kobe Bryant at Naismith Memorial Basketball Hall of Fame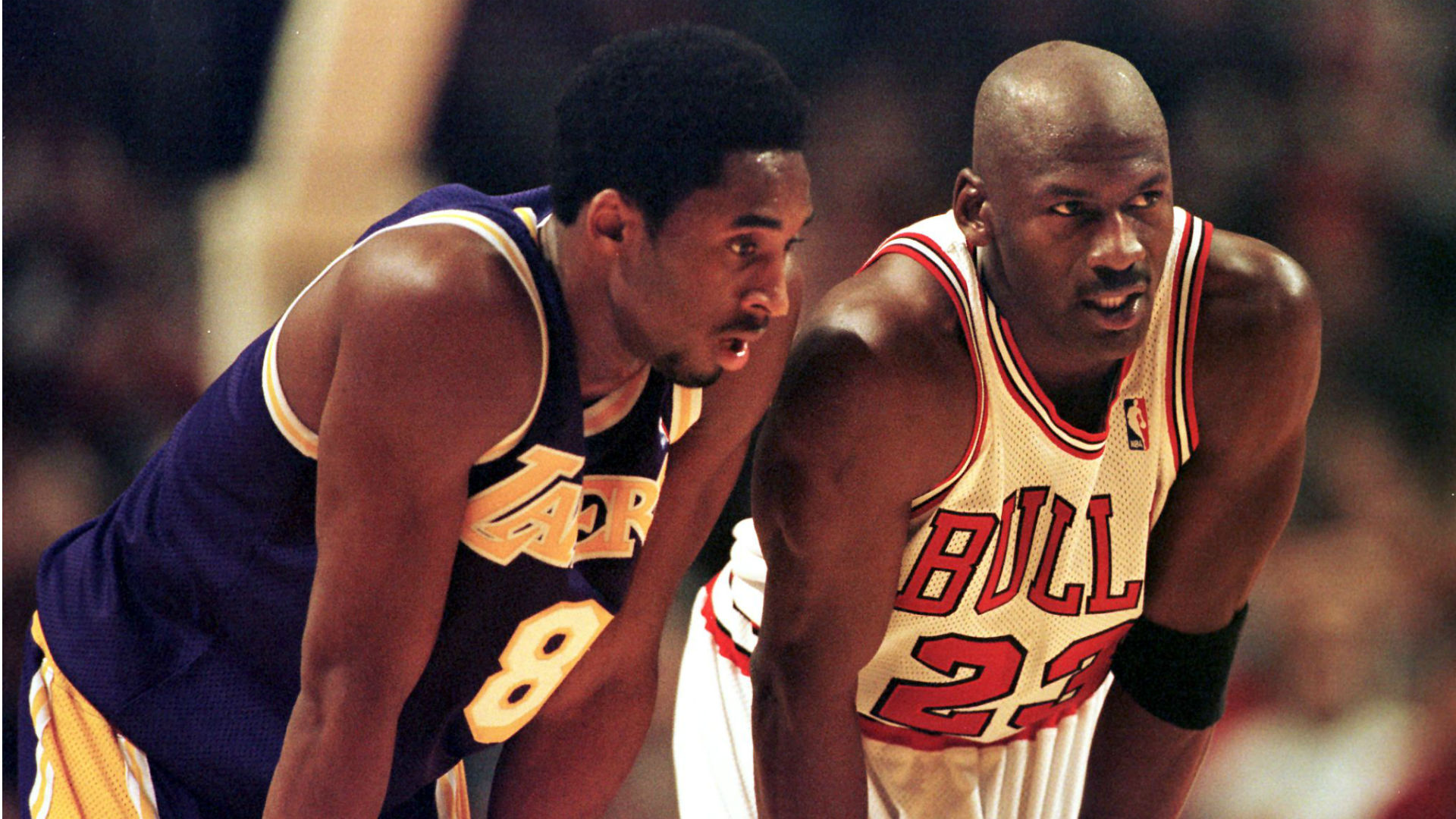 The Naismith Memorial Basketball Hall of Fame on Thursday revealed the presenters for the 2020 enshrinees.
Most notably, Michael Jordan — a 2009 inductee into the Naismith Hall of Fame — will present the late Kobe Bryant, who was the closest to emulating Jordan's style and success on the court and whom Jordan considered to be a little brother. Jordan also spoke at Bryant's memorial service in February 2020, showing the extent of their relationship.
MORE: 'The Last Dance' footage shows how young Kobe Bryant quickly earned respect of Michael Jordan
Bryant often peppered Jordan with questions about his game and preparation, much to the latter's chagrin. But Bryant's drive to succeed — coupled with his natural ability — revealed itself to Jordan, who took it on himself to help Bryant where he could. Their relationship began in the 1998 All-Star Game, where a 19-year-old Bryant forced Jordan to push himself. It eventually got to the point where Jordan considered Kobe the only player capable of beating him one-one-one.
"I don't think I would lose," Jordan said. "Other than to Kobe Bryant, because he steals all of my moves."
Jordan will also present fellow 2020 inductee Kim Mulkey, coach of the Baylor women's basketball team — making him the only person to present two inductees into the 2020 Hall of Fame class.
The 2020 induction ceremony will take place on May 15 after it was rescheduled because of the COVID-19 pandemic. Below is a complete rundown of the 2020 enshrinees and their respective presenters:
Patrick Baumann, presented by Russ Granik ('13), Vlade Divac ('19)
Kobe Bryant, presented by Michael Jordan ('09)
Tamika Catchings, presented by Alonzo Mourning ('14), Dawn Staley ('13)
Tim Duncan, presented by David Robinson ('09)
Kevin Garnett, presented by Isiah Thomas ('00)
Kim Mulkey, presented by Michael Jordan ('09)
Barbara Stevens, presented by Geno Auriemma ('06), Muffet McGraw ('17)
Eddie Sutton, presented by John Calipari ('15), Bill Self ('17), Sidney Moncrief ('19
Rudy Tomjanovich, presented by Calvin Murphy ('93), Hakeem Olajuwon ('08)