Friends star Courteney Cox proves she was born to play Monica in this hilarious Instagram video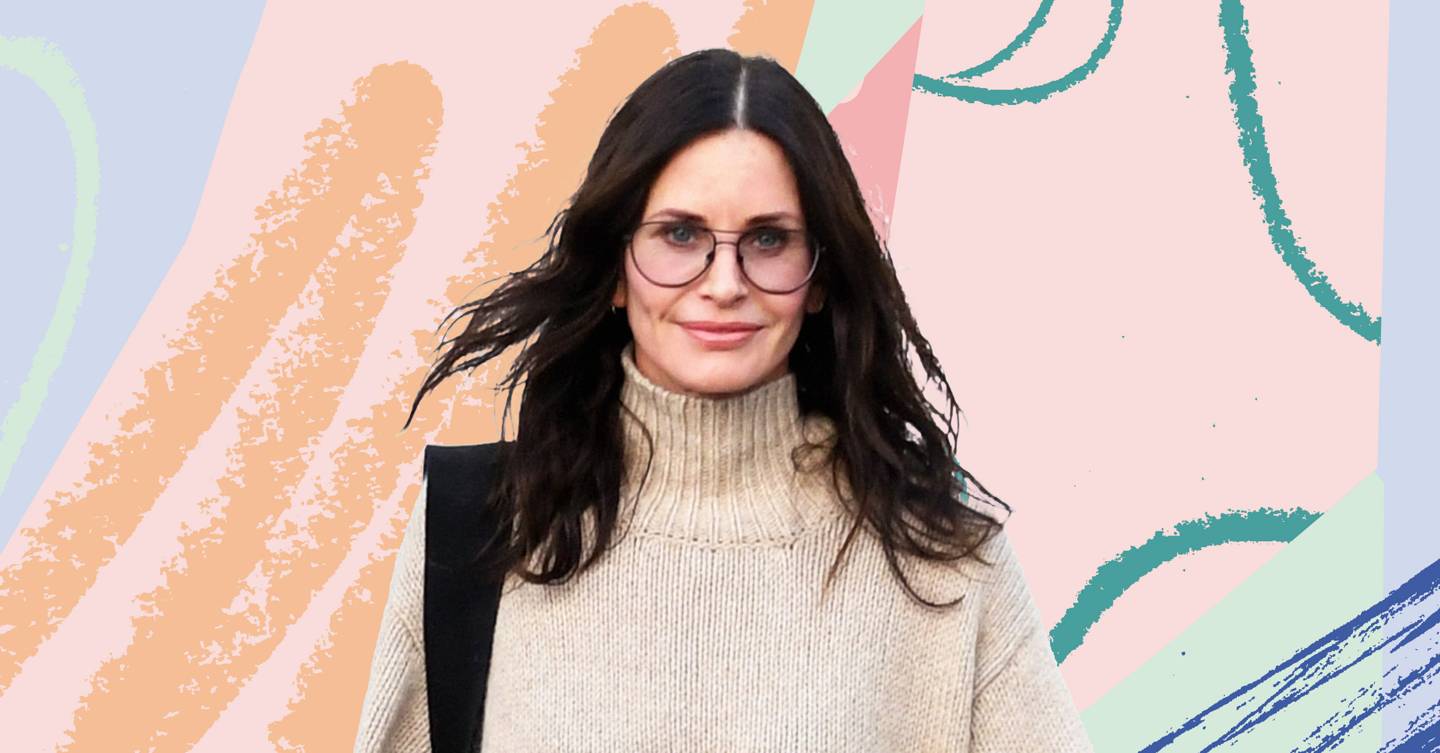 While we're still (very patiently) waiting for that long-awaited Friends reunion, it seems the cast are already getting back into character.
Courteney Cox has given us a glimpse into her Monica-like tendencies with a new Instagram video where she asks her followers to "tell me you're a Monica without telling me you're a Monica" – a play on the widely-used TikTok phrase for showing people your habits without actually saying the words.
Chandler Bing has been voted the best Friends character – so do you agree?
In the video (which has been 'liked' over 1.3 million times at the time of writing), Courteney shows the inside of her cutlery draw, her spice draw and her highly-organised cupboard. At the end she comes back into the frame to utter one of Monica's most iconic lines: "I know".
Courteney's character in Friends, Monica Geller was known for being the Type-A, mother figure of the friend group. She would obsessively clean, cook and everything had to be in order and placed exactly where she wanted it to (lucky she was so lovable).
Courteney captioned the Instagram video with "Am I the only one?" and fans were quick to react with their delight. One user wrote: "Thanks for making my day!" while another added "Okay now I love you even more."
Another fan commented: "Show us the secret closet" in reference to the episode where Chandler discovers all of Monica's mess is in the closet that remains shut in her New York City apartment (and no, Richard wasn't kept in there as he originally thought).
The Friends reunion: We just got our first glimpse of Monica's apartment behind-the-scenes on set
Courteney is set to appear alongside fellow Friends cast members, Jennifer Aniston, Lisa Kudrow, Matt LeBlanc, Matthew Perry and David Schwimmer in HBO Max' Friends reunion show which is expected to be unscripted. The show was originally meant to air last year but filming was delayed due to the pandemic and is only now being filmed.
Last month, Chandler was voted as the best Friends character out of the core cast of six after Ranker.com received nearly 150,000 votes. Joey came in second, Phoebe third, Rachel fourth, Monica fifth and Ross was last.
How we failed Jennifer Aniston by thinking we knew her better than she knows herself
I Pinky Promise You That I Can Guess What Generation You're In Based On The Famous Movie Stars You Choose
This quiz will guess your generation to a tee!
---
View Entire Post ›
Receptionist Excluded From Pizza Order At Work Sued And Won $32,000 In Court – The Shade Room
TSR Cut The Foolery: Sometimes it pays to be petty, $32,000 to be exact for a car dealership receptionist who was feeling a way when she apparently got left out during the office pizza order.
A court recently described Malgorzata Lewicka's experience as a "campaign of victimization," and that she had been deliberately excluded from "Pizza Fridays" at the car dealership she worked at before being laid off in January of 2019, Newsweek reports.
Managers at Hartwell, a Ford car dealership in Watford, U.K., would ask their staff which takeaway food they would like to order every month, but Lewicka told the court that she was not asked what she would like to eat.
Sis explained that "other employees were asked but she was not asked if she wanted to order food or participate." Lewicka added that this occurred after she had accused one of the staff members of sexual discrimination back in March of 2018.
Her colleague was investigated following the complaint and Hartwell found that gross misconduct had been committed. The colleague was issued a written final warning.
That wasn't the only issue Lewicka had with her former employer. She also complained about her working hours and pay.
After speaking out, Lewicka says she was left out of the office festivities including the company-wide lunch, which took place on the last Friday of every month.
Hartwell claimed that Lewicka was not invited to the lunches because she was a part-time worker, finishing daily at 1 p.m., but the court ruled that this was not a reasonable excuse.
Judge Jennifer Bartlett said: "We accept that the lunches may have been ad hoc and they were informal. However (Lewicka) gave clear evidence that at Hemel a manager went around the site taking lunch orders and that she was included. However when she moved to Watford she was not asked if she wanted to order or participate whereas other colleagues were…She could have been asked if she wanted to join in."
The judges added: "We find that her exclusion was victimization which continued until around the time of her dismissal."
It's bigger than the pizza though, y'all. The court also heard testimony that some of Lewicka's colleagues would not speak to her and hang up the phone if she picked up their call.
The judge ruled that she received less favorable treatment as a part-time employee because she is a single mother, and this amounted to sexual discrimination.
Lewicka was awarded the £23,079 ($32,078.31) for loss of earnings and injury to her feelings.
We can all benefit from being kinder, and if you're not, Ms. Lewicka just taught us it might cost ya!
Want tea directly in your text inbox? Hit us up at 917-722-8057 or  click here to join!
Jill Biden Shows Support For Melania Trump After Posting A Photo Of Her Rose Garden – See Pic
First Lady Jill Biden took to Twitter to show off a gorgeous pic of the White House's Rose Garden that Melania Trump controversially renovated last summer.
Jill Biden, 69, is appreciating the renovated Rose Garden that Melania Trump, 51, left behind after leaving the White House earlier this year. The First Lady shared a new pic of the flower-filled area to her Twitter page on May 7 and added an exciting caption to it. "Spring is here at the @WhiteHouse!" the caption read.
Spring is here at the @WhiteHouse! pic.twitter.com/n87JOlJ7NN

— Jill Biden (@FLOTUS) May 7, 2021
Although she didn't mention Melania directly, the tweet could be seen as a sign of support for the wife of former President Donald Trump, 74. After she renovated the garden in Aug. 2020, it received a lot of controversy from critics. Private donations were used to return the garden back to its roots and honor the original design by Bunny Mellon, which President John Kennedy requested in 1962, but people spoke out against the results once they noticed Melania got rid of the crabapple trees that were originally put there during Kennedy's time at the White House.
Some online users also complained that Melania's chosen flowers were too pale compared to the brightly colored ones that were there during the Obama administration and an online petition on change.org even garnered more than 75,000 signatures to try and get the Biden administration to undo her changes. Former first lady Jackie Kennedy was the one to originally restore the garden in the early 1960s after years of neglect and the description of the petition states that the late political figure's "legacy was ripped away" when Melania renovated the garden. At the time of the changes, the White House responded and explained that the flowers just needed time to grow before they would eventually flourish.
After Jill shared her latest photo of the Melania-approved Rose Garden, some followers brought up the ongoing controversy and asked her to change it back to the way it was prior to Melania's changes. "Sadly scarred by concrete and the loss of beautiful trees. Please restore our Rose Garden," one follower wrote while another urged her to "take out the wretched cement and return the rose garden to its former glory!" A third pleaded, "Please replace the beautiful rose garden & crabapple trees that were horrendously & callously destroyed. Return it to the beauty it once was."
Please restore Jackie Kennedy's rose garden. It would make many of us very happy. It's such a same someone felt the need to destroy it.

— Native (@802Vermont59) May 7, 2021
Despite the command for changes, there's no confirmation that the Rose Garden will undergo any renovations anytime soon. The South Lawn of the White House, however, is currently undergoing a massive renovation which is reportedly part of a security and infrastructure upgrade.