How to create a results-driven Minimum Viable Agile Ecosystem to spark regional innovation?

9 min read
This article was translated from our Spanish edition using AI technologies. Errors may exist due to this process.
Opinions expressed by Entrepreneur contributors are their own.
By: Andrés Guzmán Velgis , Partnership and Selection Manager at Wadhwani Foundation LATAM.
We have heard a lot about the great entrepreneurship and innovation ecosystems throughout the world and how they have achieved this impressive economic development based on technology and innovation, some of the most notorious cases are Medellín, Tel Aviv, Singapore or the great Silicon Valley, among others, their success has been due to a number of factors and my objective is not to analyze them, but to make it clear that these successful cases have been systematic and above all regional.
It is important to recognize and understand that a recipe does not exist and will not exist, each region will have to define its model of public innovation system, it is possible to define it through a series of hypotheses, which when validated can be translated into a Minimum Viable Ecosystem, which it will have to be developed incrementally and iteratively by ecosystem actors.
How to convert a series of linked institutions into an ecosystem?
At some point we have all seen or played soccer, in it all the players of the team are guided by results, in this case goals, scoring or avoiding a goal provides benefits for all, this generates that they work as a team, since the end It is common and everyone benefits from that, of course there will be more talented players than others, but in the end the triumphs belong to everyone, the same happens in innovation ecosystems, for them to work they have to pursue common results or "goals" , working as a team to achieve clear objectives that translate into regional innovation successes, but what happens when the results sought are much more complex than simple goals?
What is a Least Viable Agile Ecosystem (LEA)?
Let's start by defining what is an innovation ecosystem? According to Ruta N , an innovation ecosystem is an "environment that is built in a territory to promote economic development, making the development of innovation projects between companies, universities, etc., more efficient. entrepreneurs, investors, government and other stakeholders. "
The term Minimum Viable Ecosystem was first mentioned in the book The Wide Lens , by Dr. Ron Adner, a Minimum Viable Ecosystem (VME) focuses on the development of the business ecosystem, which is related to strategy and development of a Minimum Viable Product of a new product or service, then an EMV is an environment that facilitates the development and fit of a Minimum Viable Product within an environment.
We have already defined two of the three major components of a Minimum Viable Agile Ecosystem, a fundamental part for the design, execution and development of an EAMV is agility , this fundamental element allows that once the problem-solution fit of our ecosystem and through user stories we can develop an EAMV in an iterative and incremental way.
In summary, a Minimum Viable Agile Ecosystem (EAMV) is a systematized environment with the fundamental characteristics to take advantage of regional qualities, its development is iterative and incremental and it is oriented to institutional and ecosystem results, its main objective is to make the development of projects more efficient. of innovation that trigger economic development.
What steps can I take to implement an EAMV?
My professional experience has allowed me to collaborate with actors of all types, I have had the opportunity to know first-hand the perspectives of innovation in large corporations, MSMEs, own ventures, public sector, universities and within an international NGO, this experience me It allows us to understand a large part of the ecosystem and above all to know what the motivations of each sector are and how to be able to systematize innovation actors, with this objective I have created the Eight steps to develop a Minimum Viable Agile Ecosystem :
1. Start local
It is essential to start from the local and understand that ecosystems only work when they are effectively visualized as complex systems, where various components with different capacities, characteristics and, above all, needs coexist.
Starting from this fundamental fact, it is of vital importance to add all the local actors of the ecosystem, including the individuals who could act as beneficiaries of these economic development strategies, build a list of actors that come to mind. , but above all, motivate them to invite more actors to join the project.
Do not forget that within each actor there are authorities, however, the highest authority is not always the one who is highly motivated, it is important to detect early adopters and make sure to add them to the project.
2. Clearly identify the problems and competitive advantages of the region
Once we add the majority of the key players in the ecosystem, we talk with them and they have understood the reason why this project is being developed, the next step is to clearly identify the problems in your region and the competitive advantage with which account, you can implement brainstorming sessions with the actors to have different opinions and perspectives, this exercise will allow you to formulate problem hypotheses, which you must directly validate through interviews with the individuals that coexist within the ecosystem, invite the actors to Conduct problem interviews, once you have completed this process, get together and discuss the results.
Do not forget that the actors also have points of view, needs and problems to take into account, after all an innovation ecosystem has characteristics similar to a multi-sided business model where value is generated and delivered to different beneficiaries.
3. Establishes the key indicators and objectives of the ecosystem
The ecosystem must be guided by results, it is vital to establish together with the actors the indicators that will be measured and the expected results, you can be more ambitious than normal in defining these objectives, do not be tempted to set vain objectives that do not provide real economic value, these are some examples of key indicators for innovation ecosystems:
Jobs generated.
Increase in income.
Companies created.
Sum of capital investments.
Patents generated.
Increase in average salary.
Foreign investment generated.
4. Identify and align the indicators and objectives of each institution with those of the ecosystem
Once the tangible objectives of the ecosystem have been defined, an alignment should be generated with the indicators of each actor, it is important to consider that many may not have them so clear, this process may take a little longer than expected, but like my previous football analogy If the team is not looking to score goals, it will never win the game, invest the time necessary to define them correctly, the indicators of each actor must pursue their objectives and be aligned with those of the ecosystem, after all this is a system and yes a failed component can lead to a breakdown.
5. Identify the value proposition of the region where the EAMV will be implemented
Thanks to all the validated learning about the characteristics and problems of your ecosystem, you will be able to determine together with the actors the value proposition of your ecosystem, you can use the different tools that you already know to define it.
Once you have defined your value proposition and the solutions that together will offer to the beneficiary individuals of your ecosystem, it is time to validate what they really want, formulate your solution hypotheses that will allow you to know with less uncertainty if it really is. proposal generates the exchange of value within the ecosystem.
6. Define a Minimum Viable Product (PMV) for the individuals of the ecosystem
Together with the actors, they design the PMV that they will be developing together. To correctly define and plan your PMV, follow these steps:
Prioritize the solution features and find the vital ones.
Define the final characteristics.
Convert these features into user stories.
Define and plan the development sprints (Don't forget that each development must be testable).
Run the first sprint .
Validate and iterate the solution until the problem-solution fit is found.
Continue with the next sprints .
7. Create a system to report, measure and analyze the indicators freely accessible to all
A clear and simple system of indicators will allow all the actors to visualize the achievements in a simple way, these will be understood as their own achievements and as the analogy of football, everyone will understand that they are scoring goals as a team.
8. Evaluates and measures the fulfillment of the objectives on a monthly, quarterly and annual basis
Periodically, the fulfillment of the objectives should be measured, based on the key indicators that were defined, in addition to the constant feedback that you should be obtaining from both actors and individuals, the solution will have to be pivoted or iterated incrementally and permanently When you achieve results, it will always be good to "cluck the egg" who knows, maybe your region is the new innovation ecosystem that is a worldwide reference.
Gifts for mom: 4 ideas that you can buy from WhatsApp for this May 10
Why not give him a different gift and at the same time support Mexican entrepreneurs who make local products?

3 min read
This article was translated from our Spanish edition using AI technologies. Errors may exist due to this process.
This Monday, May 10, we celebrate Mother's Day in various Latin American countries and, as every year, it is time to think of a gift that can make the celebration different for Mom and remind her how much you love her.
Why not give him a different gift and at the same time support Mexican entrepreneurs who make local products? WhatsApp gave us some recommendations for you to consent to the queen of your house.
1. Choose something for your personal care
Image: MyCoffee Box via Instagram
We have all turned to flowers for Mother's Day, but this year we will live again on May 10 amid restrictions due to the health emergency due to COVID-19. That is why you can choose to give mom a different gift so that she can pamper herself at home. For example, the Panalli brand offers products made from honey. On their website you can find everything from skin care kits to scented candles. On the other hand, the Mexican brand MyCoffee Box , offers organic coffee scrubs with a touch of honey and grapefruit to renew the skin.
Get to know the catalog of both businesses through WhatsApp Business:
2. Something that is useful and stylish
Image: Tashi Cerámica via Instagram
Crafts Think about the style that Mom uses both to dress and to decorate her house. Cheél is a brand of reusable fabric bags, while Tashi Cerámica offers handicrafts in a wide variety of colors, designs and shapes.
Check their WhatsApp offers here:
3. Surprise her without spending
Image: Depositphotos.com
We know that financial circumstances this year are still complex, but that doesn't mean you can't tell Mom how much you love her. You can congratulate him with the WhatsApp tools with photos and videos.
To do it you must:
Select the chat
Click on the camera icon
Select a photo from your gallery or take one right now
Once you are comfortable with the image, use the icons at the top of the screen to add emojis or stickers, text, and use the stylus to make free strokes.
Use your imagination and support local businesses to remind the woman who saw you grow up how much you love her and thank her for her effort.
Tesla vs. Geely: Which Electric Vehicle Manufacturer is a Better Buy?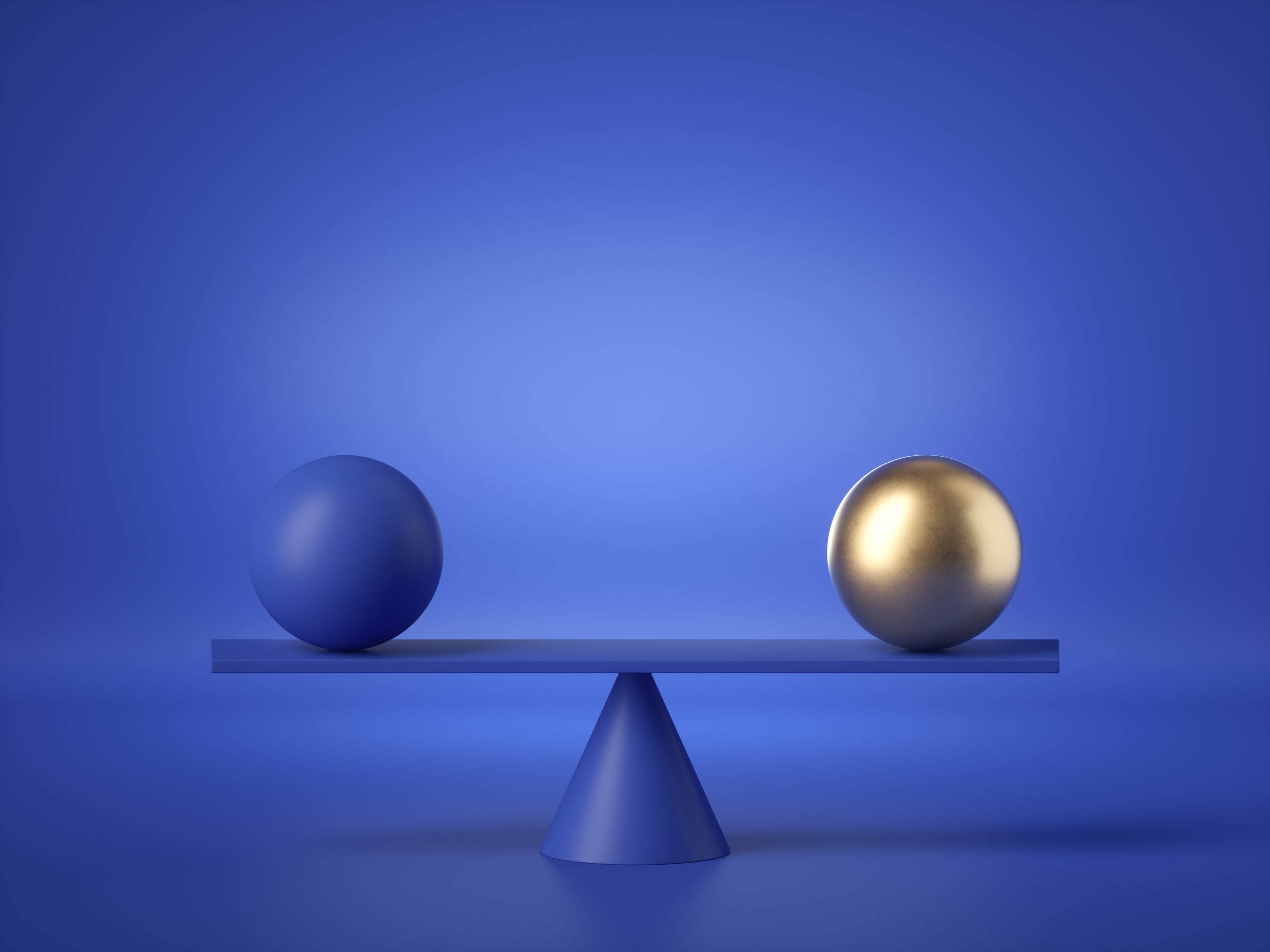 4 min read

This story originally appeared on StockNews

The electric vehicle industry is growing at a rapid pace and as such is attracting the entrance of established manufacturers, such as the China-based Geely (GELYY). But are these new entrants in general, and Geely specifically, be able to threaten Tesla's (TSLA) leadership position?.
One of the hottest industries in which to invest currently is electric vehicles (EVs). As the globe inches towards clean energy production and consumption, companies within the EV space are  poised to grow at an accelerating pace. 
While 2020 was a breakthrough year for EV stocks, several EV companies have underperformed the market this year, allowing investors to buy growth stocks at more attractive valuations.
Here we compare two popular EV stocks. One is a market leader, Tesla (TSLA), and the other is Geely (GELYY), a company that is domiciled in the country with the world's largest  EV market—China.
Click here to checkout our Electric Vehicle Industry Report for 2021
Let's see which stock is a better EV buy right now:
Tesla continues to surprise Wall Street
In the first quarter, Tesla sales were up 74% year over year, driven primarily by a  109% increase  in vehicle deliveries. Its net income also surged to record highs on the back of regulatory credits.
In Q1, Tesla increased deliveries of its low-cost Model 3 and Y by an impressive 140% year over year to 182,338 units. However, deliveries of its  higher-priced Model S and X vehicles were down 83%, at 2,030 units,  in Q1 because Tesla put the production of these vehicles on hold and aims to launch newer versions of the models in coming months.
Tesla reported $438 million in  net income, or $0.93 per share, in the first quarter. This  included a $101 million gain associated with its  sale of Bitcoin. It also reported $518 million in sales of regulatory credits. Tesla bought $1.5 billion worth of digital assets in the quarter. Absent the  above-referenced sales, Tesla would have reported a $181 million loss in  Q1.
Tesla has pumped in $1.35 billion in capital expenditures and began construction in two new factories in Berlin and Texas. Once these projects are complete the company should benefit from positive free cash flows over time.
Even though  Tesla continues to use   unconventional methods to boost  its bottom-line, it remains one of the best stocks in the EV sector. It is on track to increase its vehicle deliveries by more than  50% year over year in 2021. The company's management also confirmed it has sufficient liquidity to fund its expansion plans without having to raise additional capital.
Geely stock is down 42% from 52-week highs
An investment holding company, Geely operates as an automobile manufacturer in China. It develops , produces, markets, and sells automobiles and  automobile parts and related components. Geely manufacturers sedans, wagons, and sport utility cars.
Geely is an established  automobile manufacturer that  is now eyeing the  lucrative EV space. Earlier this year, China's tech giant Baidu disclosed that it will partner with Geely Automobiles to manufacture smart EVs. Baidu will provide intelligent driving capabilities while Geely will leverage its design and manufacturing expertise.
But while Tesla is growing its top line at an enviable pace, Geely has seen its sales decline to RMB 92 billion in 2020 from RMB 106.59 billion in 2018. Its EBITDA has also fallen, to RMB 11.83 billion in this period from RMB 17.24 billion.  And Geely's EBITDA margin has fallen to 12.8% in 2020  from 16.2% in 2018.Geely has attributed the sales decline to China's weak passenger vehicle market. While its sales volume was down 10% year over year in 2019, it fell by another 6% in 2020. This is in-part why its stock is trading 42% below its 52-week high.
The final takeaway
While Tesla is the largest EV manufacturer in the world, Geely is still trying to gain a foothold in this nascent industry. In terms of valuation, Tesla is trading at a far higher multiple than  Geely. For example, Tesla's trailing price to sales multiple stands at 20.5x, while Geely is valued at less than two times trailing sales.
But Tesla's robust revenue forecast and expanding profit margins can support this lofty valuation, making it a better investment bet right now.
---
TSLA shares . Year-to-date, TSLA has declined -5.97%, versus a 12.45% rise in the benchmark S&P 500 index during the same period.
---
About the Author: Aditya Raghunath
Aditya Raghunath is a financial journalist who writes about business, public equities, and personal finance. His work has been published on several digital platforms in the U.S. and Canada, including The Motley Fool, Finscreener, and Market Realist.
More…
The post Tesla vs. Geely: Which Electric Vehicle Manufacturer is a Better Buy? appeared first on StockNews.com
Former Olympic Boxer Felix Verdejo-Sanchez Arrested for Kidnapping and Killing Pregnant Woman
"I commend our partners in the FBI, the Puerto Rico Police Bureau, and the Puerto Rico Department of Justice for their dedicated and tireless efforts that led to the charges and arrest of the defendant," said United States Attorney Muldrow in a written statement. "We will continue working towards the ending of gender-based violence, and we offer our deepest condolences to the family of the victim."
Verdejo-Sanchez was arrested on a federal criminal complaint charging him with: (1) kidnapping resulting in death, in violation of Title 18, United States Code, Section 1201; (2) carjacking resulting in death, in violation of Title 18, United States Code, Section 2119(3); and (3) intentionally killing an unborn child, in violation of Title 18, United States Code, Section 1841, also known as the "Unborn Victims of Violence Act of 2004" or "Laci and Conner's Law." The penalties for the kidnapping and carjacking statutes include life in prison or the death penalty, and life in prison for the intentional killing of an unborn child.
"Puerto Rico mourns Keishla Rodríguez's death. Our deepest condolences to her family and friends. The Puerto Rico Police Bureau and the federal agencies have worked long hours collaborating as a team to solve this cold murder expeditiously. Our police officers' dedication, passion, and experience were essential in solving this murder in 48 hours. It demonstrates how the collaboration of efforts is essential for our public safety. We'll keep on working together and we will seek justice for Keishla," said Alexis Torres, Secretary of the Department of Public Safety.
"I congratulate the policemen, prosecutors, and forensic sciences personnel, who, as a single team, tirelessly and with the greatest of commitments, put their hearts to solve Keishla's case in an agile and precise way. Our commitment to her family, from day one, was to do justice to Keishla and we have already begun to do so," said Antonio López, Puerto Rico Police Bureau Commissioner.