I Played Brie Larson on Mario Kart's Rainbow Road and It Was Chaos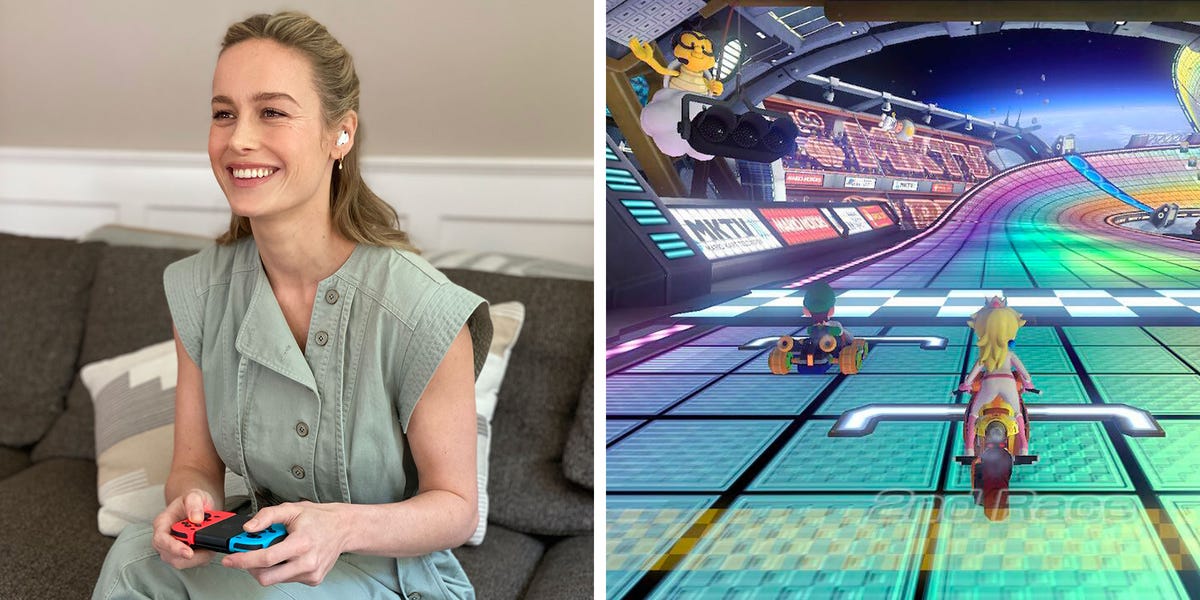 What's it really like to play Mario Kart 8 Deluxe with Brie Larson? Absolute, deliberate mayhem. I had accepted that Larson, a Nintendo ambassador and lifelong fan, would be hard to beat when I learned she was a formidable Mario Kart player who'd just played against college students that afternoon. They beat her, but still, she put in the practice time. And this wasn't just a race; it was an interview, too. We would both have to multi-task.
When we connected on Zoom, I let her choose her favorite course. I decided it would just be our two avatars competing; me as Princess Peach on a motorcycle, her playing as her signature character, Luigi. No computers racing against us. No distractions.
"That's fun. Sounds chaotic. I'm in," Larson said.
I thought if Larson chose something like the Animal Crossing course, maybe I could win. Maybe I could pull it off! I played eight races against my boyfriend—a good Mario Kart player—for practice the night before and won them all. I consider myself to be a decent Mario Kart player. Not pro, but competitive enough.
Then Larson chose Rainbow Road. "We want a hard one," she told me. "We just want chaos." Initially, I thought, good thing I practiced that one. But it wasn't the Mario Kart 8 version I played on. It was the SNES one.
Mario Kart 8 Deluxe has three versions of Rainbow Road: the Mario Kart 64 one, the SNES one, and a new one exclusive to Mario Kart 8. The SNES one has sharp, constant turns and no walls at all. Compare that to the Mario Kart 8 version, which has tricky turns but includes a few walls to break up the tension of the course. As my boyfriend texted me post-race, "The SNES courses were a nightmare lol."
We started driving, I remembered I also had to try to ask questions, and then I hit the first turn. That's when I knew: This was going to be the hardest round of Mario Kart I ever played.
"Oh my gosh. This course is brutal," I told her.
"I know, but it's beautiful," Larson replied.
"Beautiful, but it's brutal," I stressed.
We kept driving, and I didn't fall off, but only because I was carefully taking each turn at the cost of speed. You can't have both unless you're really, really good at dashing, a skill mechanic in the game that gives you a speed boost but can be tricky to execute correctly on back-to-back sharp turns. If you turn too much to the right or left, you'll fall off.
Brie Larson playing Mario Kart on her Nintendo Switch
As we raced, I asked Larson about her kart versus bike preference. "I feel I just don't trust myself with the bike," she explained. "But I also haven't played that much with it."
I asked her what her first Mario Kart game was (it was Mario Kart 64) and why she liked Rainbow Road so much. "It's really just the nostalgic factor for me," she said. "I just remember from the very first Mario Kart, it seemed like insanity. It felt to me and my sister, 'This is impossible. This is crazy.' I think it became…I don't know, lore, in my family: being on a track with no edges."
Halfway through the race, I looked down at the screen's mini map. Larson was slightly ahead of me. It wasn't impossible to catch up, but I knew if she drove the course perfectly, I would have to use some mushrooms (which can be used as speed boosts)—and also avoid falling off the course while using them.
We were on our last lap. Larson was still ahead…and then she struggled with a turn. "It was almost really bad," she said. Then she did fall off. "This is giving you a really good opportunity," she encouraged me. "You should take it."
I had a banana and a mushroom, and a sharp turn ahead that I knew I could easily fall from if I didn't take it carefully.
"I'm trying," I told her. "It's just… I'm so afraid of falling off, too."
"Oh yeah. It's scary," Larson commiserated.
Winning wasn't impossible, though. It all depended on how long it took her to recover from her fall. I inched closer to the finish line and saw her, too—recovered and ahead of me. She crossed the line a few seconds ahead of me. And that was it.
"I was close, but you got it," I said.
"Well, I lost every game earlier today, so it was good for my ego," Larson replied.
I thanked her for giving me my own ego check. She laughed. "I chose a hard track," she admitted. True.
Larson may be competitive on Mario Kart, but she's so nice to race, you can forgive her for choosing essentially the hardest course in the game.
Our interview time was running short, so our second race on the Mario Kart 8 version of Rainbow Road had to be put on hold. Before I hung up, I asked Larson about her tips for new players. Here's what she offered:
Well, obviously start at 50cc first. Start on the easiest versions possible. And it really just takes practice. And if you are playing against somebody who's new to it, I would slow down on my drifting and allow them to have—not target them maybe as much with items. Be a little bit kinder, not so brutal to them, just to get them some time in the game. But a lot of my friends who've gotten into gaming recently through my obsession, they've just wanted solo time. They're like, "I'm not ready to play with you. I'll just play on my own. I want to put some hours in on my own before we play together."
And how does Larson feel about Captain Marvel meeting Ms. Marvel in The Marvels, the upcoming sequel to Captain Marvel? "I'm super excited." she said. "It's a dream come true."
Larson revealed the director of the film, Nia DaCosta, is a gamer like her. "That's the first time I've worked with somebody who also games like I do," Larson said. She added that she doesn't usually play Nintendo Switch with her coworkers on set, but she will bring her system with her. "Usually it's just a solo thing. When I'm at work, it's not a social thing. It's a way for me to stay focused and to stay present in the scene while I'm waiting for them to change the camera around or move lights around. I can stay focused, but I'm playing Mario Tennis [Aces]."
Larson also shared her hopes for tomorrow's Nintendo E3 presentation, where the company will be announcing its upcoming projects. "I'm excited about the future of Zelda," she said. "I feel there's just been bits of information [about the Breath of the Wild sequel] and I want to know more about it. And yeah, I'm interested in some surprises. I feel it's always been fun when new characters get their own spinoff solo series. I would be stoked for that."
Our call ended with kind goodbyes, and I knew as I turned my off Nintendo Switch that even though I lost, I still accomplished something truly insane. The outcome doesn't matter: You'll never forget the race.
This content is created and maintained by a third party, and imported onto this page to help users provide their email addresses. You may be able to find more information about this and similar content at piano.io
These Beauty Brands Are The Best Of The Best—And You Can Buy Them On Amazon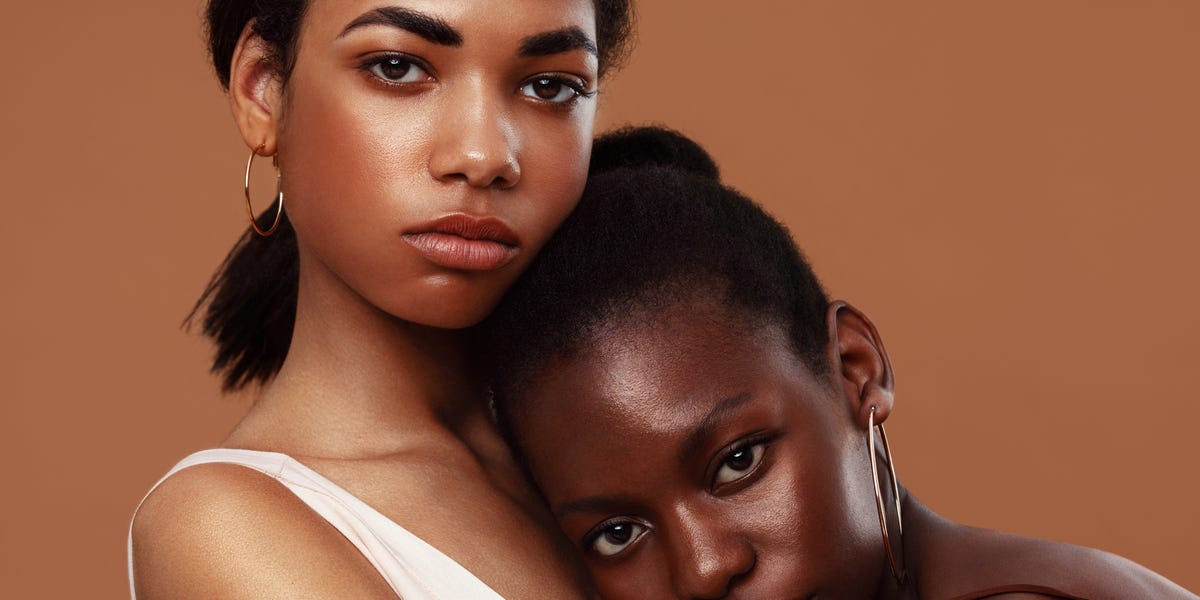 Artem Varnitsin / EyeEmGetty Images
I've made my fair share of uh-oh buys on Amazon (see: that fantastic deal on a nightstand that ended up being doll furniture), but when it comes to finding top-notch, no-mistakes-here beauty purchases, it has the best of the best. Whether you're trying to find the latest and greatest in haircare, a sustainable beauty brand that won't do you wrong, or a new mascara for fluttery lashes, there's an option on Amazon that will not let you down. But who has the time to scroll mindlessly for that long, only to end up with a shopping cart that's full to the brim of "maybes"? I live to serve, so I compiled the best of the best, from tried-and-true products to a couple of hidden gems I'll graciously share with you. Below, find the 10 best beauty brands on Amazon you need to know about.
Olaplex
What it is: Haircare for chemically and heat damaged hair
So you've damaged your hair, either by dousing it with bleach or by cranking up your flat iron to 450 degrees. What now? The answer is Olaplex. With a slew of beloved hair treatments and essential go-to's, Olaplex repairs damage and will leave your hair feeling baby-soft and new again.
Maybelline
What it is: Go-to beauty staples for the beauty-obsessed
You've probably already swiped on a Maybelline mascara and fallen in love, but the entire line is made up of must-haves. Beloved by beauty professionals and everyday humans alike, Maybelline is the drugstore brand you should be shopping.
Tula
What it is: Skincare you can't go wrong with
If you're trying to get into skincare but don't want to make a misstep, everything from Tula is ideal for beginners and experts alike. Whether you're looking to cure some acne or give your face a sip of hydration, the entire line is easy to use.
Beauty Bakerie
What it is: Makeup for your inner chef
Beauty Bakerie created a line that's inspired by sweets and bakeries and will give you the glam you're seeking for the playful fashionista. Plus, all the names are adorable and fun.
Lanolips
What it is: Products to make your lips kissable.
If your lips are as dry and flakey as mine are, you're in desperate need for Lanolips. Whether you opt for a traditional tube balm, or something tinted, or a gloss (oh, my!), they're the brand you need if you're hoping to get in a smooch this year.
Olay
What it is: Skincare essentials for aging skin
One of the most trusted skincare lines, Olay is the go-to for anyone who wants their fine lines to just go away already. But, even if you're still a few years away from crow's feet, their skincare is effective and luxurious for all skin types.
Alaffia
What it is: A one-stop-shop for everyday necessities
For your hair, body, and skin needs, Alaffia is the place to shop if you need some hydration and expert care. The company is built on the principles of giving back and sustainability so that you can feel good about every single purchase.
ILIA
What it is: Makeup for the clean beauty enthusiast
If you're trying to avoid harsh chemicals, ILIA is the clean beauty brand that combines ethical beauty with chic packaging. Not to mention, all the products apply beautifully and will increase your gorgeousness factor by at least 10%.
Shea Moisture
What it is: A curly girl's dream collection
Curly girls know that Shea Moisture is the place to shop for products that will never let you down. From their protein treatments to curl creams, you know you're in good hands when you buy from Shea Moisture.
Youth to the People
What it is: Holistic products for the skincare obsessed
Any skincare obsessor will tell you that this brand has it all: unique products, great morals, and an eye on sustainability that can't be missed. From their moisturizers to their masks to their cleansers, you can't go wrong with any product this brand creates.
This content is created and maintained by a third party, and imported onto this page to help users provide their email addresses. You may be able to find more information about this and similar content at piano.io
Prada, Burberry, and More Are Massively Discounted at Nordstrom's Anniversary Sale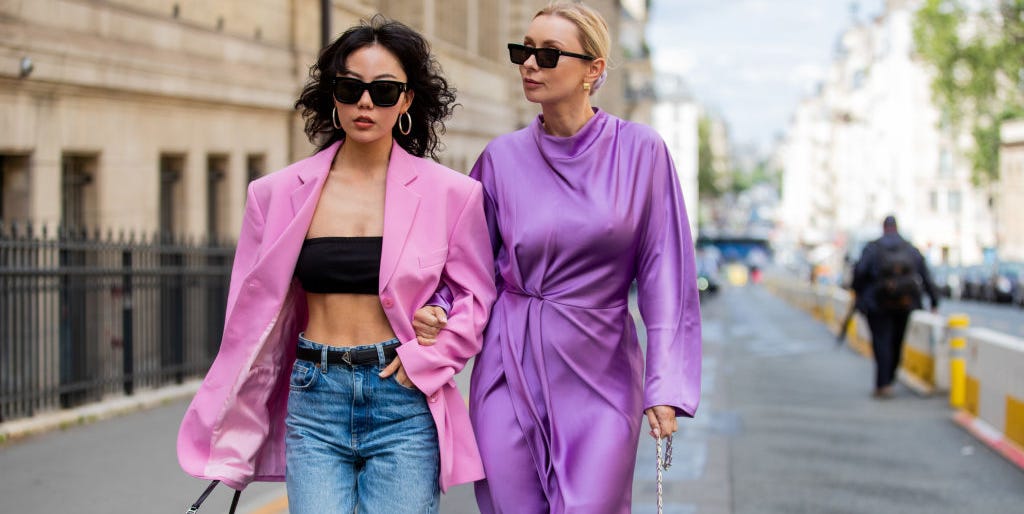 Christian VierigGetty Images
Nordstrom's biggest sale of the season is in full swing. While the Nordstrom Anniversary Sale kicked off on July 16 for Nordy Club cardmembers, as of today the public officially has access to shop offers from brand-new arrivals from hundreds of brands. Whether you're scouring the pages for home finds, summer styles, or prepare for a new fall wardrobe, now's the time to take advantage before prices go back up on August 9.
With incredible styles hailing from top designer labels like Off-White, Isabel Marant, and Prada, the Nordstrom Anniversary Sale is packed with deals on designer duds. From your new favorite sunnies to Manolo Blahnik heels and luxe trench coats perfect for stepping back into the office, we curated the best of the best that's worth your attention
Ahead, check out our curated picks boasting up to 70 percent off on luxury designers, and be sure to check out the full sale on Nordstrom to keep the shopping high going.
1
Slingback Pointy Toe Flat
2
iPhone 11 Pro Leather Case on a Chain
SAINT LAURENT
nordstrom.com
3
Mirror Swiss Leather Flap Bag
4
Check Woven Leather Bucket Hat
6
Bamboo Safari Tie Dye Pants
Stella McCartney
nordstrom.com
7
Double Layer Trench Coat
Junya Watanabe
nordstrom.com
8
Verda Crystal Buckle Slide Sandal
Manolo Blahnik
nordstrom.com
9
Luliette Western Boot
Isabel Marant
nordstrom.com
10
Magdeline High Waist Pleated Leather Pants
11
Oversize Tie Dye Leather Tote
Mansur Gavriel
nordstrom.com
12
Alexander Mcqueen 61mm Geometric Sunglasses
Alexander McQueen
nordstrom.com
13
Oversize Woven Blazer
Proenza Schouler
nordstrom.com
14
Women's Molly Goddard Ruffle Peplum Cotton Top, Size 8 US – Pink
Molly Goddard
nordstrom.com
15
Lilum Floral Embellished Crochet Cardigan, Size Small – Green
16
Women's Victoria Beckham Double Layer Silk Cami, Size 4 US – Black
Victoria Beckham
nordstrom.com
17
Golden Goose Leopard Seamless Adult Face Mask
Golden Goose
nordstrom.com
This content is created and maintained by a third party, and imported onto this page to help users provide their email addresses. You may be able to find more information about this and similar content at piano.io
10 Facts About U.S. Olympic Gymnast Jade Carey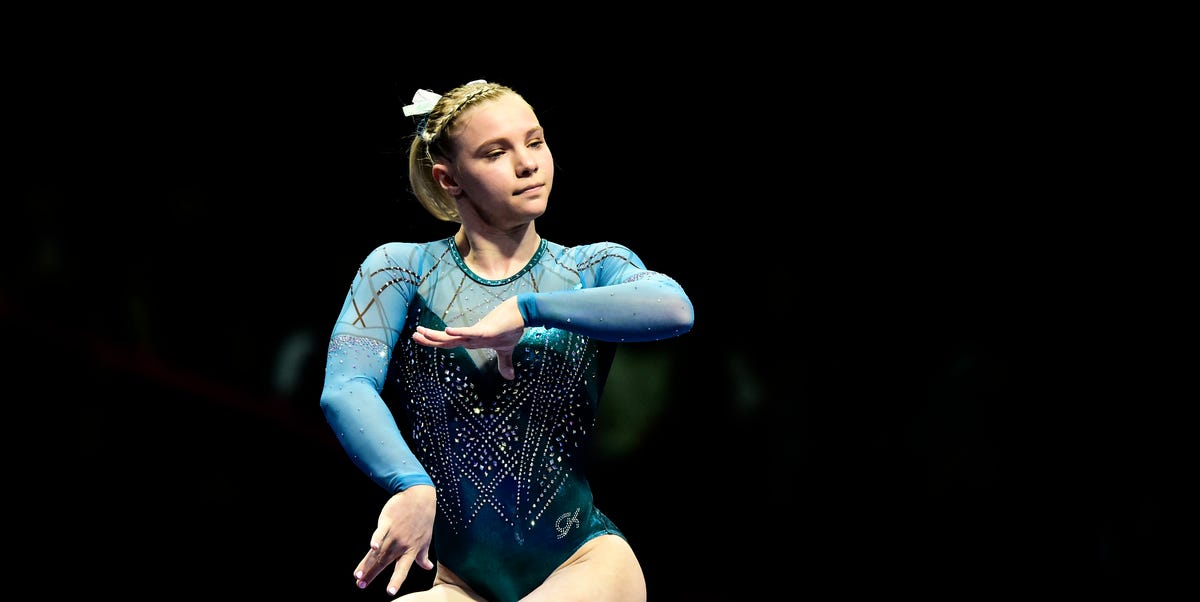 Jade Carey, 21, is a 5'1″ Phoenix native competing at the 2021 Tokyo Olympics. This week, Carey qualified for the Sunday, Aug. 1 floor exercise and vaulting. After Simone Biles withdrew from tomorrow's individual all-around, it was announced that Carey would take her place in the competition, alongside Suni Lee.
Here is everything to know about the four-time medalist and her road to the Olympics.
Carey has committed to Oregon State University.
In 2017, Carey officially signed to Oregon State University but deferred enrollment to pursue the chance to win Olympic gold. She is expected to join the OSU Gymnastics team for the 2022 season. Carey told Inside Gymnastics Magazine that she has already begun taking classes. "I'm sad I won't be able to be up in Oregon this year, but I've been in touch with the coaches a lot, and they've been great helping me set a new plan," Carey told the outlet. "I'm going to start some classes so that I will have some classes done before I get there."
Carey helped fellow gymnast Riley McCusker after she alleged misconduct by a former coach.
Riley McCusker is a fellow member of the U.S. national team who trained with gymnastic coach Maggie Haney at MG Elite in Marlboro, N.J. McCusker and another gymnast filed a lawsuit late last year against Haney, their former coach, alleging, as NJ.com put it, that "screaming, body shaming, discouraging girls from getting their periods, and unsafe training conditions" led to serious injuries. Former Olympian Laurie Hernandez also testified against Haney.
With McCusker coach-less and unsure about her future in gymnastics, Carey invited her to come train with her in Arizona. In an interview with Olympics.com, McCusker said her new gym gave her a new lease on the sport. "I love gymnastics again. I am so happy in the gym every day, doing what I love. I'm really actually thankful that I got an extra year out here training in Arizona. I'm just so happy, and I love the sport. I think that's the biggest difference," she said.
Carey told Inside Gymnastics Magazine that she loves training with McCusker. "We really push each other to be better and help each other in every way we can. It's nice to have a training partner that knows exactly what you're going through," she said.
This content is imported from Instagram. You may be able to find the same content in another format, or you may be able to find more information, at their web site.
The vault is Carey's favorite event.
Carey also revealed that vault is her favorite event, per PopSugar. In 2016, Carey had a skill named after her called "The Carey" in the Junior Olympic Code of Points, which is also referred to as "tucked Kasamatsu full."
Carey's father is her gymnastics trainer.
Carey and her father, Brian, are a gymnastic father and daughter duo. Since her parents owned a gym when she was growing up, Carey was around the sport from a young age.
In September, Carey posted an Instagram tribute for her father's birthday. She posted two photos of her and her father at a gymnastics meet. "Happy birthday, dad!! Thanks for being by my side every step of the way❤️❤️ I love you," she captioned the post.
This content is imported from Instagram. You may be able to find the same content in another format, or you may be able to find more information, at their web site.
Carey's mother is her 'number one' supporter.
As she shined in her performance at the Olympics preliminary round in Tokyo, Carey's mother, Danielle, supported her daughter thousands of miles away in Gilbert. In an interview with People.com, Carey's mother said, "I talked to Jade after the competition, and she said, 'I guess today was a good day to have the best day ever!' "
She went on to say how proud she is of her daughter. "The whole experience has just been amazing! I am so proud of her and her accomplishments on this wonderful journey! I was so excited about her going out and hitting all four routines in the biggest competition of her life!!" she told the outlet. "I was even more proud of her character and the way she presented herself on the competition floor. The sacrifices she has made, her strong work ethic, her dedication to this difficult sport, and her perseverance are all the qualities that helped shape her into the athlete she is today!"
Carey posted about her appreciation for her mother on Instagram. "To the best momma ever, thank you for being my #1 supporter and teaching me to always believe in myself❣️ happy birthday!! I love you," she captioned the post.
This content is imported from Instagram. You may be able to find the same content in another format, or you may be able to find more information, at their web site.
Carey showed an interest in gymnastics at a young age.
On the "Today Show" earlier this month, Carey's mother talked about how Jade's passion for gymnastics started when she was a toddler. "I believe she was about four years old; her dad and I were watching TV, and all of a sudden, oop, there goes a cartwheel," she explained. "We looked at each other, and I said, 'Did you teach her that?' and he said, 'No, did you?' and I said 'no,' and so I think we kind of knew at that point."
She will perform as an individual for the U.S. at the Olympics.
The gymnast is a four-time world championship medalist.
On July 25, Carey qualified for the Olympics women's gymnastics floor exercise and vault finals. She earned the second-highest vault score of 15.166 and the third-highest score on floor. The vault finals will take place on Aug. 1 and the floor exercise is scheduled for Aug. 2.
She is "besties" with U.S. Olympic teammate Grace McCallum.
In October, Carey posted a sweet birthday tribute for her best friend and fellow gymnast, Grace McCallum. "Happy birthday to my bestie, roomie for life, and travel buddy!! I love you so much, grace💓💓 miss you," Carey wrote as the caption.
This content is imported from Instagram. You may be able to find the same content in another format, or you may be able to find more information, at their web site.
Carey is a Gemini.
Carey was born on May 27, 2000 to Brian Carey and Danielle Mitchell-Greenberg. She has three siblings: Alexis, Taeva, and Xandon. She was born and raised in Phoenix, AZ and still resides there as she lives with her family.
She does an intense ab workout.
In an interview with PopSugar, Carey revealed the intense ab routine that prepared her for the Olympics. "It's pretty quick, but it's still pretty hard and a good workout," the gymnast said. You can read the full workout over at PopSugar.
Watch the Olympics on NBC
This content is created and maintained by a third party, and imported onto this page to help users provide their email addresses. You may be able to find more information about this and similar content at piano.io