I Promised Not to Lose My Virginity Until Marriage. Instead, I Lost My Faith.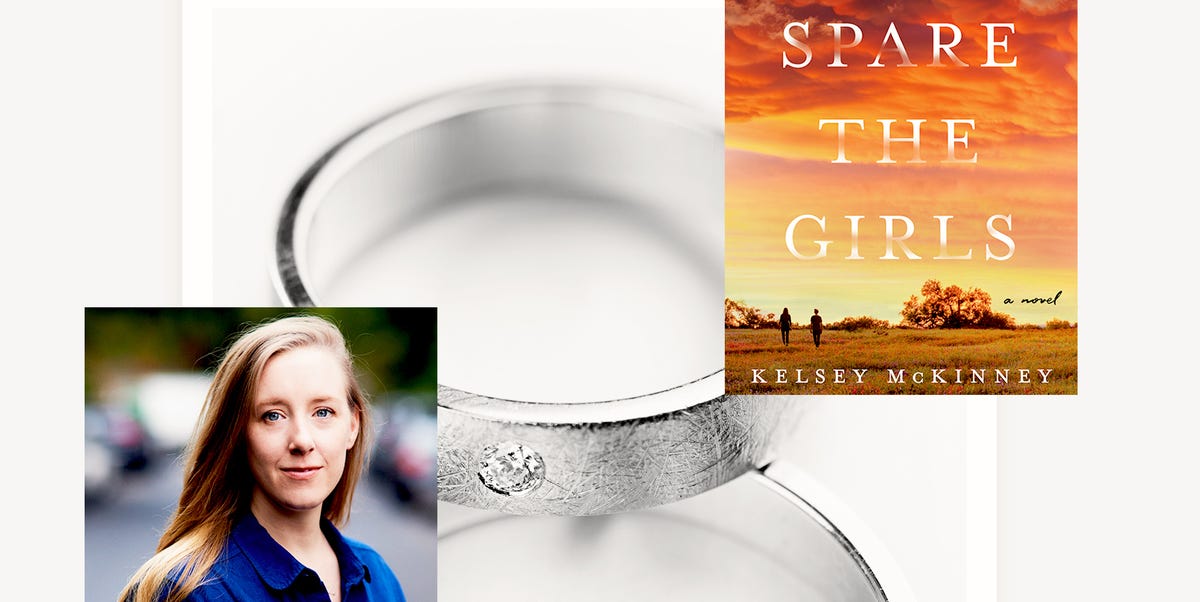 Everyone took their teenage daughter to the same store to buy her abstinence ring. The store was in a newly built outdoor shopping mall, and the air conditioning was on so high that I remember my hair blowing back when stepping inside from the triple-digit heat. Inside their glass terrariums, the rings were cradled in little pillows, each propped upright, begging to be purchased. It was the first time I had been into a jewelry store, and I tugged at my shorts, worried they were too short. In the cases shone silver rings with crosses cut out, crosses forged roughly, crossed horizontal on the tiny bands. Too obvious, my parents and I decided. We laughed together at the one with the words TRUE LOVE WAITS engraved on it. Tacky. We chose something subtle: a stacked silver ring. But there's nothing really that subtle about a 15-year-old wearing any jewelry on her left-hand ring finger. It was Texas, after all. Everyone knew exactly what it meant.
The ring was a finale to a multi-week program in which I had listen to my parents speak vaguely and uncomfortably about sex more than I had ever wanted to. The idea was that by putting everyone at our evangelical church through the same True Love Waits abstinence pledge program, we would break down the barriers in communication around sex. This, of course, was a complete and utter failure because the whole premise of the program was that I was agreeing to not have sex until I was married. More than agreeing, I was promising.
In all honesty, it wasn't that hard of a promise for me to make. I was 15 years old. I didn't think I'd ever want to have sex very badly, so I promised not to do it. This made me good, moral, admirable. Worthy of praise by the adults in my community. But it also tied up my faith with sexual purity, so that without one, I could no longer have the other. In retrospect, I can barely even remember which I lost first: my faith or my virginity.
The preservation of girls' virginities is nothing new. Human history and the church in particular have long been obsessed with women's purity. The Bible is clear that one should flee from "sexual immorality," and American culture latched onto that suggestion as a beacon of truth. The Reagan Administration had The Chastity Act in the 1980s. The Southern Baptist Convention introduced True Love Waits in 1993. A spin off, Silver Ring Thing, was founded in 1995. An estimated 2.5 million teenagers pledged to stay abstinent. When I was a teenager, half the hot young celebrities had purity rings: the Jonas brothers, Selena Gomez, Jordin Sparks, Demi Lovato, and Miley Cyrus.
The pledges, generally, ask you to sign a card, vowing that you will abstain from sexual encounters until marriage. It's not just a pledge to stay a virgin, but a pledge to stay "pure." Most people take these pledges in late middle school or early high school, when they are more children than adults—young enough to not really know what they are agreeing to. As a child, I learned in church that lust was a sin boys struggled with, not girls. Sex, I was taught, was something men wanted and women reluctantly agreed to. In the journal I kept around that time I wrote, married women "are always talking about how great sex is and how precious it is inside marriage, but it sounds like they're trying to convince themselves, not me."
Maybe I didn't think I would ever want sex because I was too young when I took the pledge, or maybe its because I was so closeted I didn't recognize the feelings I had for girls as more than friendly. I was surprised when I learned a bit later in life that the pulsing tension and lingering looks I had experienced were in fact about sex. I had matured enough to realize I wanted more than someone to date; I wanted someone to touch me. It was a feeling I had been told was wrong, but in that moment, it certainly didn't feel like it. More than feeling guilty, though, I felt confused.
I knew men wanted sex. I knew married women had sex. But wanting sex myself surprised me. "Making women the sexual gatekeepers and telling men they just can't help themselves not only drives home the point that women's sexuality is unnatural, but also sets up a disturbing dynamic in which women are expected to be responsible for men's sexual behavior," Jessica Valenti wrote in her book The Purity Myth: How America's Obsession with Virginity is Harming Young Women. It did feel unnatural; I felt strange for wanting more than just my hand held. And I also felt broken somehow, as if a screw had popped loose inside the machine of my body and pieces of myself were rapidly collapsing.
When I first started working on my debut novel God Spare the Girls, I knew that I wanted to write about purity culture and how it's adapting to fit the modern era. How churches now are more willing to admit that young girls want sex, but they still condemn it—insisting that to even want sex, much less to pursue or acquire it, is something to be ashamed of. It's a form of policing young women's bodies and desires that seeks to control them, but more importantly, it puts young people in an easy space to be manipulated. Maybe you're 16 years old, as I was, and always had a hard time relating to the gospel preached that you are broken and sinful and in desperate need of a savior. I had straight As. I was a model child. I did everything in my power to be perceived as good. Until I started desiring sex, there wasn't much in my life that a pastor could allude to that was meant to make me feel guilty.
There has been a lot written about how purity culture and abstinence pledges can ruin people's relationships with sex for life, how it can build up a heavy guilt in a person's gut that threatens to drown them in their own shame, and how it makes most young women feel unempowered and trapped. I had dozens of calls with friends of mine who grew up with the same program, grew out of it, and called me in the middle of the night crying when they failed. I have seen firsthand the difficulty they had balancing the thing they believed with the decisions they wanted to make.
For me, though, it was more complicated than that. Sex, and sex adjacent activities, never felt wrong to me. I never felt the guilt I was promised, or the shame I was supposed to feel, or the dread that was supposed to consume me. In fact, it was the discussions about God that more often began to feel that way to me.
In her book The Years, Annie Ernaux writes that, "the Church no longer terrorized the teenage imagination or ruled over sexual exchange. Women's bodies were freed from its clutches. By losing sex, its main field of endeavor, the Church had lost everything." When I read this a few months ago, my book was already finished, but it was a perfect encapsulation of why I began writing it in the first place. Because I had been taught so firmly and so adamantly that sex outside of marriage was a sin and an affront against God, when my body failed to feel those things, it wasn't myself I questioned, but the God I had been promised.
The power dynamic of my relationship to myself shifted when I started having sexual experiences. Because I was the one in control and because I was the one making the decision, I felt stronger. Like the protagonist of my novel, it was in the eyes of people who were attracted to me that I saw reflected back how strong I could be, and how much power I actually had. It wasn't the sex itself that made me feel empowered as much as the realization that I was an individual who could choose which rules to follow and which to ignore.
Teenagers today are better at that. Many of them realize that sex is a choice for them to make, and because they also realize that having sex can be a painful and hurtful thing, they're more cautious. According to a 2020 report from the Centers for Disease Control and Prevention, American teenagers are having less sex than ever. Only 42 percent of teen girls and 38 percent of teen boys reported having sex. That number is down significantly from 2002 when it was 46 percent for both. In 2019, teens interviewed didn't say this was because of religion or a desire for abstinence, though, they said it was because of awareness of disease and access to more information on the internet. So that decline isn't because of purity rings and abstinence pledges; it's not fear-mongering making young people today choose to wait longer to have sex—it's their own empowerment.
Purity culture fails at everything it tries to accomplish. Studies have found teens who take purity pledges are almost twice as likely to become pregnant while not married. Teens who take purity pledges also often have guilt and shame that affects their sex lives and the future. And the whole intent of the pledges in the first place—to convert people to Christianity—is a massive failure on every front. While teens attend church regularly, young adults do not. The Pew Research Center found in 2019 that the share of Americans who consider themselves white evangelical Protestant has declined from 19 percent to 16 percent of the U.S. adult population in the last decade.
The bet purity culture didn't realize it was making is that young adults would choose God over sex. They didn't and they won't. But in setting up that dichotomy, the church has failed young evangelical women on every front. The hardest part for me about losing my virginity wasn't guilt or shame; it was the recognition that what I was really losing was the faith I had held close to my heart my entire life.
I wore my abstinence ring every day, long after I stopped believing or abiding by the message it projected, because I didn't want to answer questions and because I didn't want to allow myself to ask the biggest question hiding in the back of my min.:If I didn't believe it mattered at all what I did with my body, why did I believe any of it? I don't know where my abstinence ring is now. Like my virginity, I lost the ring slowly, over time, in incremental steps, and in the end, both it and my virginity were so much less important than I'd at one time they thought might be.
This content is created and maintained by a third party, and imported onto this page to help users provide their email addresses. You may be able to find more information about this and similar content at piano.io
Here's Jennifer Lopez Posing in a Tiny Bikini on a Yacht, as One Does When You're J.Lo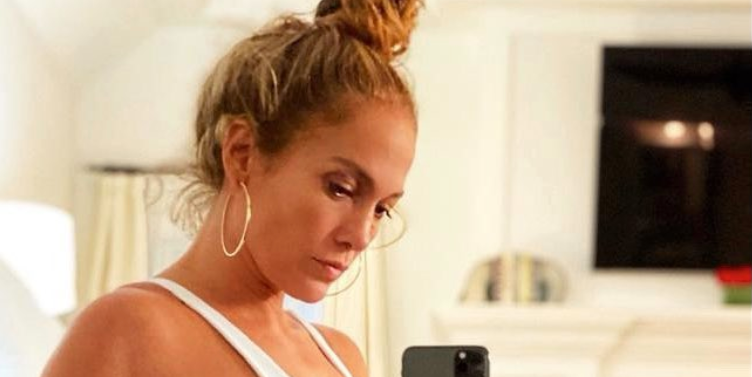 Jennifer Lopez continued her 52nd birthday celebration week by sharing more thirst trap content for the general public—and promoting her skincare line at the same time. The singer posted two shots of her hanging on her yacht in a yellow string bikini. She credited her go-to photographer Ana Carballosa and tagged JLo Beauty in the post. "Ciao 💛," she captioned the IG.
This content is imported from Instagram. You may be able to find the same content in another format, or you may be able to find more information, at their web site.
Lopez has spent the bulk of her week in Italy yachting and sightseeing on land. Her new bikini shots come shortly after photos of her making out with her back-on boyfriend Ben Affleck at a restaurant in Nerano, Italy, were released.
Lopez spoke to ELLE.com in December 2020 about how she swears by sunscreen above all for good skincare at all ages. She recalled her own experience:
I was in my 20s and I was dating this guy. He went to one dermatologist and I went to another dermatologist. Basically, my dermatologist gave me a great cleanser and some sunscreen and said, "If you do this from now on, your skin is healthy, you're young right now, it's going to be great." And he's like, "But the sunscreen is the thing."

And then I went to this other doctor with the boyfriend, and again, I was 20-something years old, and I haven't ever had Botox to this day. And she said, "Did you know you have a little line right here? We should start Botox." I mean, I had to be 23 years old, right? And I was like, "I'm going to pass." I didn't like needles anyway, but the boyfriend's like, "Yeah, you should start it. I do that." I was like, no, thank you. And I just wonder what would've happened to me if I would've started Botox at 23, what I would look like right now. My face would be a totally different face today.

One of the big things I would encourage everybody to do from the time they're 15 years old, even younger, is wear sunscreen every day. We developed a sunscreen you can wear every single day as your day moisturizer, and that is going to protect you more than anything. That's a big skincare secret that people kind of do but don't do. They use moisturizers, but they don't put on sunscreen every day. That is something I have done from that time I was 22 years old.
In the meantime, Lopez's JLo Beauty products are on sale for those hoping to get her just-off-the-yacht glow. Shop the best of her line below.
This content is created and maintained by a third party, and imported onto this page to help users provide their email addresses. You may be able to find more information about this and similar content at piano.io
73 Black-Owned Brands to Support Today, Tomorrow, and Forever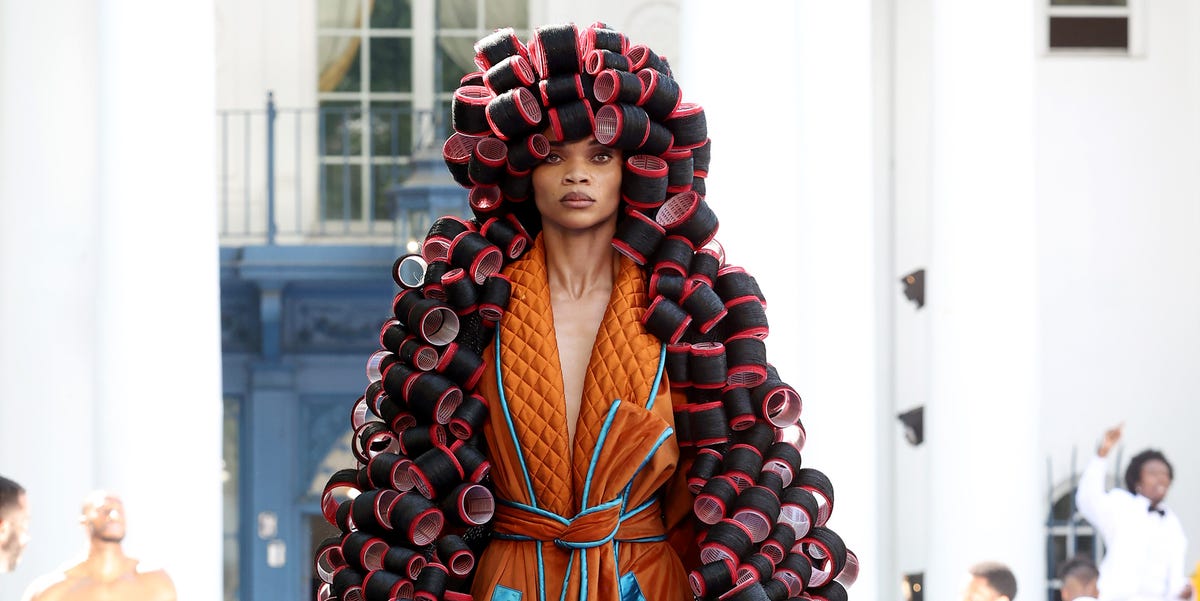 In the midst of the Kavanaugh hearings, Jeremy Scott took the finale lap at his spring 2019 show in a t-shirt that urged viewers to "Tell Your Senator NO On Kavanaugh." For his fall 2017 show, Christian Siriano sent a model down the runway in a shirt that read "People are People" set to Depeche Mode's song of the same name. The week Harvey Weinstein was convicted of sexual assault and rape, Dior's runway was peppered with signs like "Women Raise the Uprising" and "Consent." If the fashion community has proven anything, it's that it is willing to fight against inequality and social injustice. But what about the injustices plaguing its own industry, from the lack of Black representation on the runway to the lack of visibility and opportunities afforded to Black designers?
Last year, as the world grappled with the deaths of George Floyd, Breonna Taylor, Tony McDade, and Ahmaud Arbery—Black humans who were targeted and discriminated against because of their skin color—everyone flocked to pour dollars into the Black designers, creatives, and businesses who are often overlooked. But buying Black isn't a moment, it's a movement. A re-post is not enough. A hashtag is not enough.
Ahead, 73 Black-owned brands to shop from today, tomorrow, and forever.
Advertisement – Continue Reading Below
This content is created and maintained by a third party, and imported onto this page to help users provide their email addresses. You may be able to find more information about this and similar content at piano.io
Advertisement – Continue Reading Below
What We Can Expect From A Potential 'Outer Banks' Season 3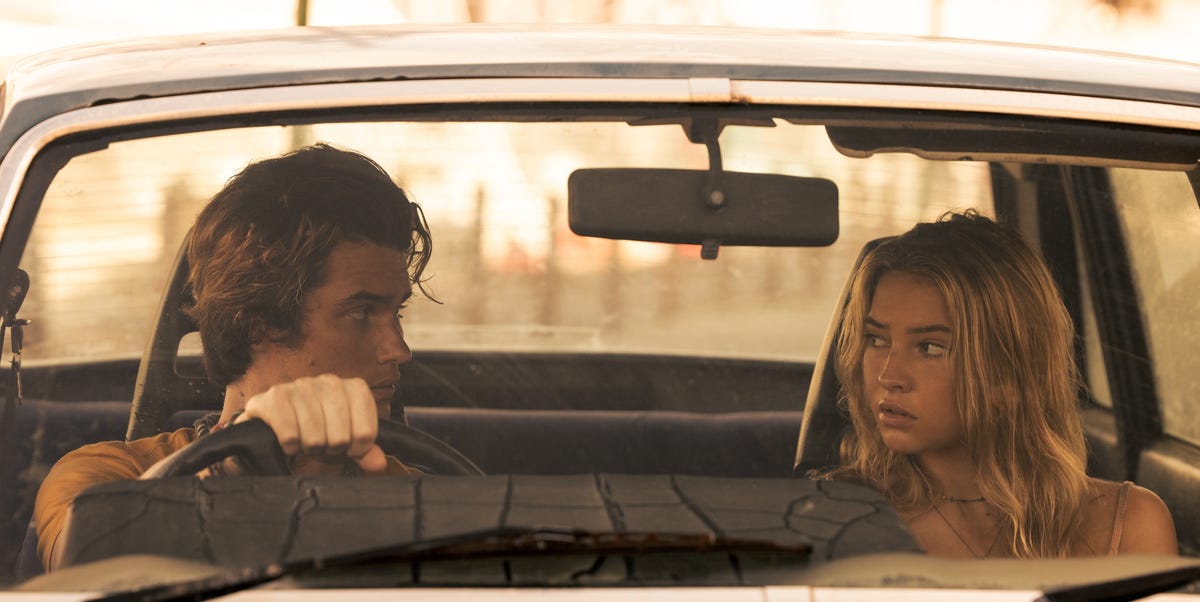 Spoilers ahead for Outer Banks seasons 1 and 2.
Outer Banks loves to seal each season with a (ridiculous, yet undeniably delightful) bang. Dramatic cliffhangers have long earned teen dramas their pedigree, and the Netflix fan favorite following a crew of young misfits chasing riches along the North Carolina coast doesn't reinvent the wheel. If you've ever watched a teen soap, you know the drill: Set aside your misgivings. Buy into the asinine. Only then can the real fun begin.
Season 1 accomplished the fireworks in its finale, in which orphaned fugitive John B Routledge's wild attempt to evade police capture led him to crash his boat directly into a tropical storm. But he and his rich-girl flame, Sarah Cameron, were soon revealed to have survived the wreck—and not only were they alive and well, they were rescued by a boat that just so happened to be headed to Nassau, where $400 million in gold awaited them.
But wait—season 2 ups the ante by a hair-raising degree. There are car chases! Heists! A stolen ambulance! Boat explosions! Alligator attacks! A dubious doctor and his even more dubious approach to stitching up bullet wounds! Allergic reactions to wasp stings! Sewer floods! A murder in the pouring rain! Don't think too much about whether any of it makes sense—just soak it in. By the time the second season ricochets to a close, it's impossible to remember all that's happened, but you'll be too drunk on adrenaline to care. And after that major reveal in the final seconds of the finale, all you can do is clap dumbly for an encore.
Rest assured, an encore there almost certainly will be. As you wrest your brain back from your OBX acid trip, here's a look toward the future—and everything we know about the Pogues' next chapter.
Is a third season confirmed?
Netflix has not yet announced whether Outer Banks is officially renewed, but given the show's popularity and that season 2 cliffhanger, it's all but guaranteed to happen soon. Creator and showrunner Jonas Pate has previously revealed that he envisions four or five seasons of the show in total.
"Ever since we started, we always viewed it as something that was probably like a four-season, maybe five-season show, but definitely four seasons," he told Entertainment Weekly in April 2020. "We've sort of long-arced it out pretty far. I'm just hoping that we get a chance to actually tell those stories."
He also revealed that "before [season 1] even came out, Netflix had greenlit us to write some [season 2] scripts," which means the same could have happened for season 3.
When will it be released?
Outer Banks debuted its first season in April 2020, right as Americans were settling into lockdown. Season 2 dropped in July 2021, even with the COVID-19 pandemic shaking up typical production timelines. It's likely that, barring any delays, the show would shoot to release its third season along the same timeline next year—perhaps in early summer.
What will season 3 be about?
Netflix hasn't announced any official plot details yet, but it's safe to assume the third season will continue the treasure hunt of the first and second. That $400 million in gold is still nestled in the Bahamas, and now there's a bejeweled cross in the mix as well!
Ward Cameron, Sarah's villainous father, is injured but alive, having officially passed the baton to his increasingly erratic son, Rafe, who no doubt will be gunning for revenge against John B and his crew. Meanwhile, John B and Sarah are once again sort of married (?), and Cleo from Nassau has joined the Pogues, shipwrecked (presumably without food or water?) on an island in the Caribbean. We can expect season 3 to feature their journey home, as well as their big plan for stealing back the cross and the gold. But most important will be the presumed reunion between John B and his long-thought-deceased father, who apparently knows something about the sacred garment the frightening Limbrey seeks to heal her mysterious disease.
Does any of this make much sense? Of course not! And, frankly, that's the best part of a show like Outer Banks. Nothing matters more than friendship in a world where every near-death experience is survivable.
What has the cast said about season 3?
In an interview with ELLE, season 2 newcomer Carlacia Grant revealed she has plenty of plans for Cleo in season 3—including a romance.
"I'm really interested in seeing this whole Cleo and Pope thing happen, if it does happen," she said. "And I would love to see more of Cleo's backstory. I, personally, really want to see more of her, more of where she came from. And I want her to be more bad-ass, definitely more bad-ass."
Asked if she thinks Cleo will enjoy living with the Pogues in North Carolina, she said, "I think she's going to have a few hiccups. I think not being able to carry a knife on her waist might be [a struggle]." More seriously, Grant added, "I think she will learn to adapt, but I know she's going to have hiccups because—how is the Outer Banks going to take to her? She does talk with an accent. She is used to doing things her own way. There's going to be some things that maybe Kiara and Sarah and the Pogues are going to be like, 'Yo, you can't do that.'"

This post will be updated.
This content is created and maintained by a third party, and imported onto this page to help users provide their email addresses. You may be able to find more information about this and similar content at piano.io