Jonathan Bennett Says His 'Mean Girls' Fans Supported Him A Lot When He Came Out – Here's How!
The Mean Girls star was rather scared of losing his fans when he decided to come out as gay. However, nowadays, that is a fear of the past and he is happily engaged to his partner, Jaymes Vaughan.
Not only that but, Jonathan Bennett has made history by teaming up with KAY Jewelers to create one of the first ever major retailer same-sex engagement ring!
RELATED: Lindsay Lohan Posts A Pic With Her 'Boyfriend' But Then Deletes The Caption!
During a new interview for HollywoodLife, however, he admitted that in the past, he was afraid of losing his many female fans since his role on Mean Girls made him into a major heartthrob in the industry.
'I mean, for decades everybody tells you you are going to lose all your teenage girl fans [if you come out] they are all going to hate you. And if you lose them, no one will watch your movies, therefore no one will cast you. And that's the harsh truth of what you hear,' Jonathan revealed.
It turns out that the opposite happened!
RELATED: Lindsay Lohan Is 'Lame' And 'Embarrassing' Claims Paris Hilton
'The girls I have that are fans from Mean Girls fell even more in love with me as a person, just because they saw the real me. And when you see the real person, their true authentic self, it is hard not to love them,' the actor told the same news outlet.
June is Pride Month and now that he is engaged, the star confessed that it all feels different.
After all, he gets to live and love openly with his other half.
Aside from designing the amazing engagement/wedding ring for gay couples, the happy pair also runs their very own LGBTQ+ travel company, appropriately named OUTbound Travel.
At this point in time, the two are enjoying life as an engaged couple and dreaming of their perfect wedding, which is yet to have a date set.
As for the ring, it's called 'Our Ring by Jaymes and Jonathan' and you can find it only on KAY.com.
Mary-Kate And Ashley Olsen Gave A Rare Interview About Their "Discreet" Lifestyle In Regards To Their Brand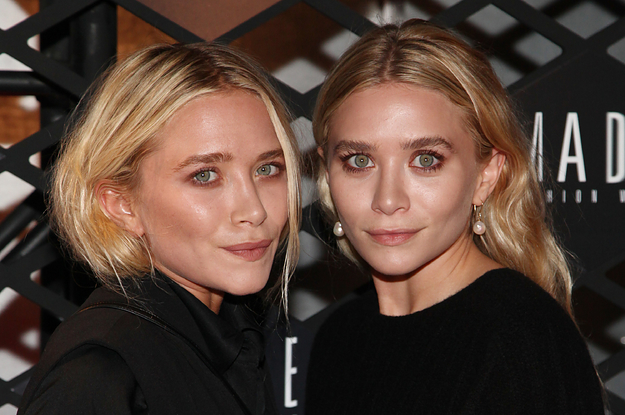 "We had just moved to New York," Ashley continued while discussing why they founded the brand. "We were 18 years old and I think what we did know was that we wanted to take that time to take a break from what we were previously doing and to explore things that interested us, and explore what life has to offer…" "Creatively," Mary-Kate finished her sentence.
The Songs From Bo Burnham: Inside Are Making a Literal Difference (Metaphorically)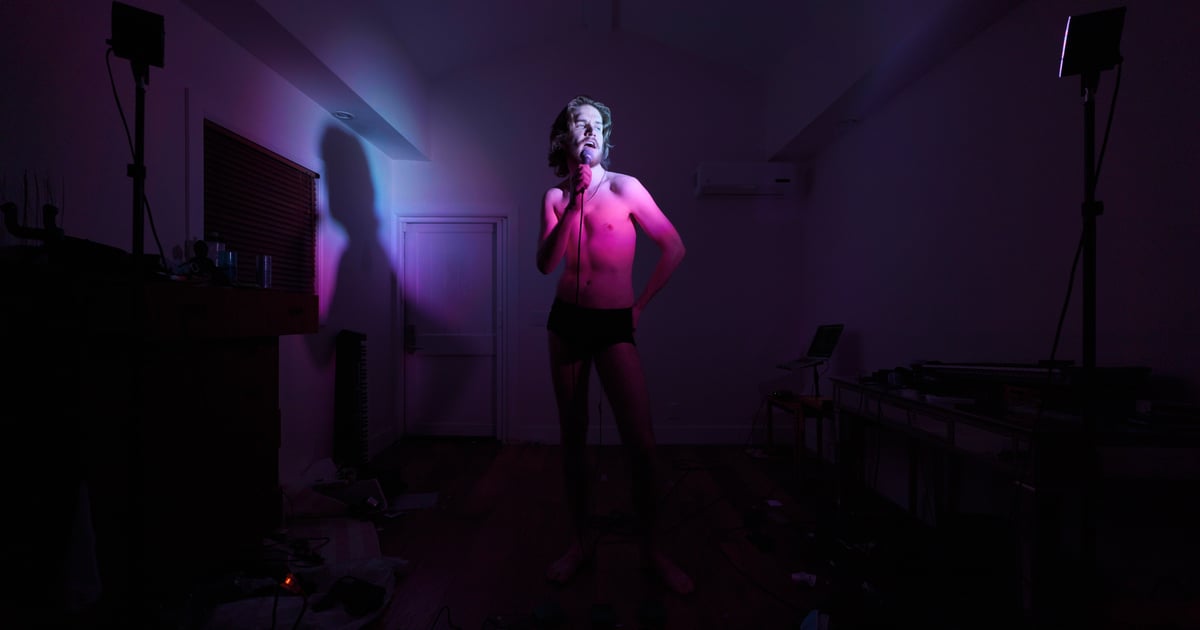 It didn't take long after the May 30 premiere of Netflix's Bo Burnham: Inside for it to completely consume my life. I'm not talking about me being obsessed with the special itself, although it's probably Burnham's best work to date. No, I'm talking about the fact that I've not been able to go a single day since watching the special without playing at least one song from it. Some days call for "White Woman's Instagram" while others call for "Comedy."
Now that the accompanying album Inside (The Songs) is available to stream, I've made some questionable choices when it comes to road trip playlists. If you've been looking for a sign to listen to all of the songs from Bo Burnham: Inside, this is it. Ahead, I've broken down all 20 of the songs found on the album and what they've meant to me. Think of this as my way of asking, "Could I interest you in everything all of the time?"
Chrissy Teigen Issues A Public Apology After Her Cyberbullying Scandal Resurfaces  – The Shade Room
For the past few weeks, a few brands have made the decision to end their business relationship with Chrissy Teigen after some of her previous tweets resurfaced and exposed her cyberbullying past. Chrissy remained silent about the matter, but that ended on Monday when she released a lengthy apology.
As we previously reported, back in May, Macy's and Bloomingdale's announced that they would be ending their business relationship with Chrissy after her old tweets about Courtney Stodden from 2011 and 2012 came to light. At the time Courtney was only 16 years old, and Chrissy's  tweets from that time suggested that she should have killed herself.
Chrissy had taken to Twitter to formally apologize about her past remarks, to which Courtney said she accepted, but also acknowledged that Chrissy didn't make the effort to apologize until the tweets resurfaced.
On Monday, Chrissy shared a more detailed apology about the whole matter and said, "I've apologized publicly to one person, but there are others — and more than just a few — who I need to say I'm sorry to. I'm in the process of privately reaching out to the people I insulted. It's like my own version of that show My Name is Earl! I understand that they may not want to speak to me. I don't think I'd like to speak to me. (The real truth in all of this is how much I actually cannot take confrontation.) But if they do, I am here and I will listen to what they have to say, while apologizing through sobs."
Chrissy continued to say, "I was a troll, full stop. And I am so sorry. I want to go a little further here, thinking of those I've hurt and friends I've disappointed."
Read her full statement below:
Back in March, Chrissy made a departure from Twitter, and before deactivating her account she cited so many "2-follower count punches" while on the platform, as one of the reasons for her leaving, as she worked to block out the negativity.
Want updates directly in your text inbox? Hit us up at 917-722-8057 or click here to join!  
TSR STAFF: Jade Ashley @Jade_Ashley94