Juneteenth Isn't Just Another Day Off. It's a Day For Action.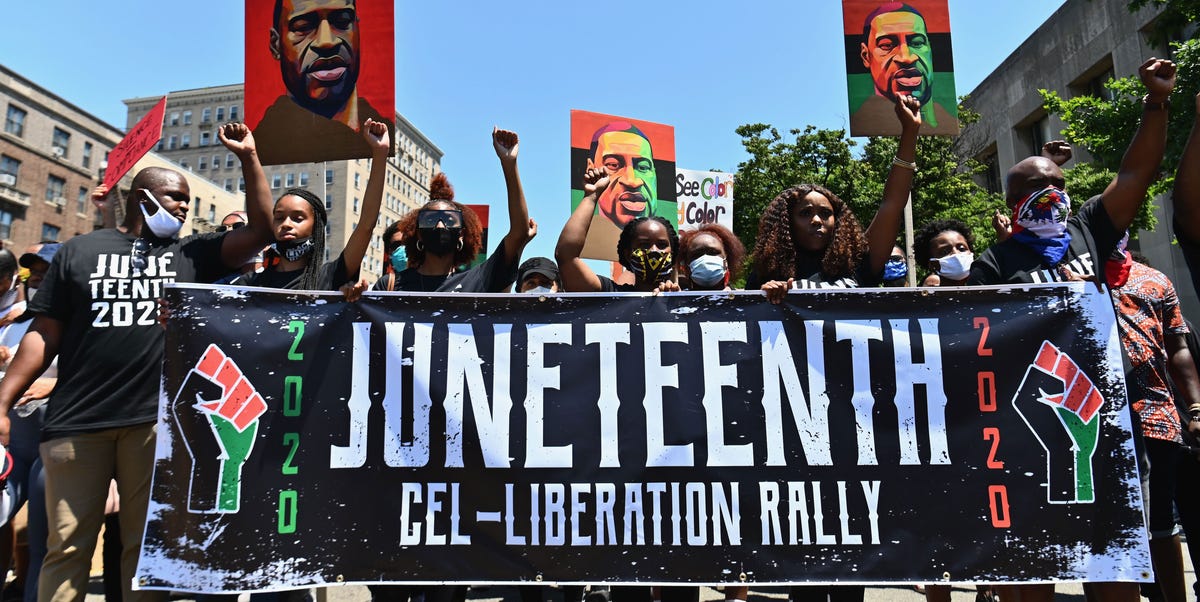 "I'm looking forward to the long weekend!" "So, we're off tomorrow." "I'm so happy we have this Friday off!" And the list drags on of recent comments I've had to navigate in the virtual workplace. The "day off" being referenced is Juneteenth, and unlike July 4th, I haven't received any questions about my plans or if I'm "doing anything fun" for the holiday. People are more inclined to wish me a "Happy St. Patrick's Day," which isn't an American holiday or a day in which we have off. Juneteenth's simplification to the long weekend is yet another example of a typical microaggression I, and many others like me, face while being Black in corporate America.
I've found myself having to remind people that we weren't just off this Friday, June 18, for the sake of summer fun; we were off, as many companies now are, for a brand-new federal holiday commemorating the end of slavery in the United States. At the same time, I've watched some of my white coworkers and friends, many of whom didn't know what Juneteenth was prior to last year, now champion the holiday. But if you too are off this Juneteenth, what are you doing to reconcile with the fact that this day of celebration for many is now just another day of rest for you?
Admittedly, I had never celebrated Juneteenth prior to 2020. I've chalked it up to never receiving a full education about the holiday, or even Black America at large, in the same way, schools teach about July 4th "Independence Day." I never had the time off to engage in celebration and simply didn't fully grasp what my grandmother always talked about when she explained that Juneteenth was our actual day of freedom. I often feel like that one TikTok trend, where you recount a particularly cringeworthy moment while "Sad Song" by Gia Giudice plays in the background. I hear the lyrics, "Waking up in the morning / Thinking about so many things / I just wish things would get better," as I recount all the Fourth of Julys I've spent dressing in red, white, and blue celebrating the day of someone else's liberation, at a time when Black people were still enslaved.
When people consider white supremacy and the spaces it occupies, the imagery quickly points to burning crosses on lawns or men in pointy white hoods. While that's part of its long history, white supremacy is also more mundane, more nuanced. It's the everyday systems and interactions that have made it so, until last year, Juneteenth was never acknowledged on a national level. It's spending centuries only celebrating white freedom, while slavery persisted for nearly a century after the Declaration of Independence, aiding in the erasure of Black history. It's rarely teaching about Juneteenth in schools, and thereby ignoring the full truth about Black people's enslavement in this country.
But how did Juneteenth even breakthrough into the broader, national conversation? Last summer was, for many, an awakening. Breonna Taylor, Ahmaud Arbery, and George Floyd were killed within just months of each other. Even in a country where Black death and Black pain are so routine, this onslaught felt particularly devastating. The pandemic ensured that people were in their homes and glued to the internet, with little choice but to sit, watch, read, and grapple with what was happening—and has been happening—outside their doors. No one could ignore it. All eyes were forcibly peeled on these tragedies.
For the first time, so many of my counterparts were having to process this trauma, in the same way, I have done since I was a child. At just nine years old, I learned about Amadou Diallo, a Black immigrant from Guinea, who four police officers fatally shot after confusing him for a rape suspect in a year-old case. The officers were acquitted of all charges. It was then that I was truly able to comprehend the racial injustices that exist in this country, specifically around Black interactions with the police. For years, I have sat with this knowledge, the same kind that white people in 2020 seemed to be just learning.
In response to this widespread focus on Black lives mattering, people were keen to take to social media to post about how they were listening and educating themselves, vowing to do the kind of work that must persist over a lifetime. One way came in June 2020, when people commandeered a call from Jamila Thomas and Brianna Agyemang, two Black music executives, to pause the music industry's daily business for a day of reflection. Instead, an overwhelming number of people took it upon themselves to post a black square on social media that day, as a low-effort way to signal they were not racist.
Then came Juneteenth, when companies were eager to give their employees off after years of ignoring the holiday. But overall as brands, and individuals, began to make grandiose commitments, the reality of the work quickly set in. "I noticed fatigue after the first week," says Danielle Prescod, one half of 2BG (2 Black Girls) Consulting, an agency she founded alongside Chrissy Rutherford after both women went viral for calling out brands' and influencers' performative allyship—or deafening silence—last year. Since then, Rutherford and Prescod have used 2BG to formalize their antiracism training and challenge brands and influencers to do more beyond posting a black box. (They also donate a portion of their profits to Black organizations.) "If black squares went up on June 2, by June 7, they were like, 'Is it fixed? We're done. It's time for summer vacation.' I would certainly say by July, [the urgency] was over. If you really think about it, there was a lot of chatter around Juneteenth. Chrissy and I even had clients where we had to tell them, 'You cannot have a Juneteenth celebration, then say something about freedom and independence on July 4.'"
"Everyone's number one fear is getting called out," Rutherford adds. "So they feel like they've made this pledge on June 2, they've made it through the fire and now they just have to keep their heads down, post a couple of Black people here and there and all will be fine. And now that no one is really looking at us, we can go back to doing whatever is easiest for us."
Now here we are, nearly a full year later after white America's collective discovery that racism still exists in our country. Black squares have been posted. There have been commitments to listen and learn. We have Juneteenth recognized as a federal holiday. But which of these actions translates into material improvements for Black people? As Congresswoman Cori Bush said on Twitter, it's Juneteenth and so much more—it's reparations, an end to police violence, an end to housing inequality, and a widespread, robust truth-telling about white supremacy.
This content is imported from Twitter. You may be able to find the same content in another format, or you may be able to find more information, at their web site.
So on your day off, I challenge you to commit to true action. I challenge you to listen and learn and then do. If you're observing Juneteenth as someone who's white, how are you using your time, voice, and resources to ensure that Black people experience real freedom and justice in the same way you do? Do you want to raise the bar or keep it on the floor? Before you share your excitement for another day off to your Black colleague or friend who's waiting to see the Emmett Till Antilynching Act get passed or the effects of redlining to be addressed, think about what this day actually does for the Black people you know. While we absolutely will take the day to remember, ask yourself what have you done to be a part of the celebration.
This content is created and maintained by a third party, and imported onto this page to help users provide their email addresses. You may be able to find more information about this and similar content at piano.io
These Beauty Brands Are The Best Of The Best—And You Can Buy Them On Amazon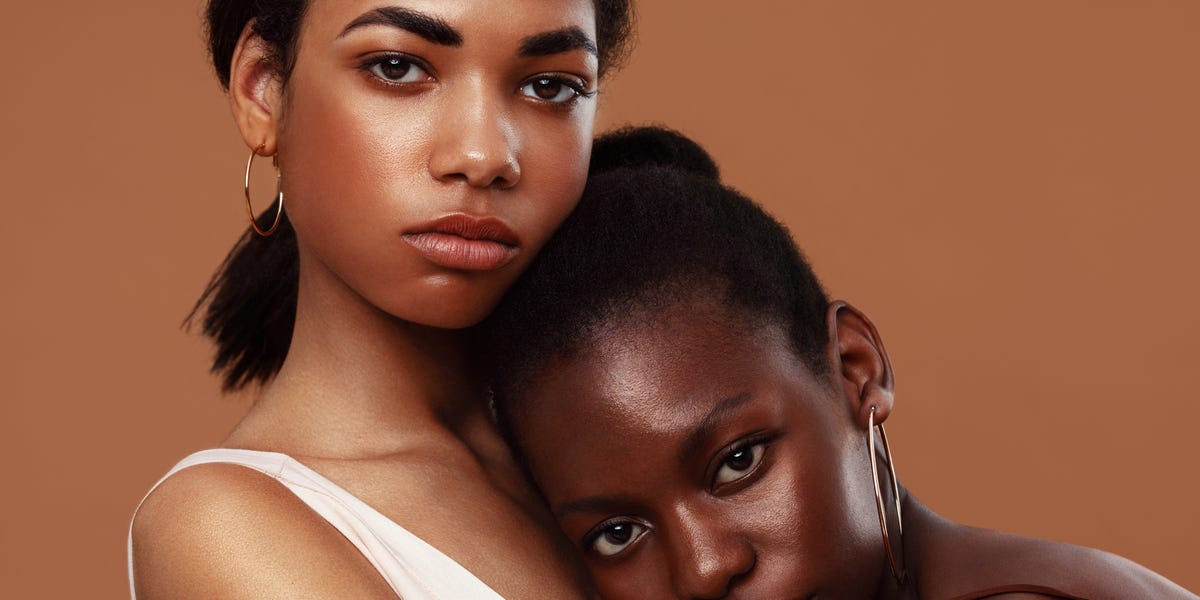 Artem Varnitsin / EyeEmGetty Images
I've made my fair share of uh-oh buys on Amazon (see: that fantastic deal on a nightstand that ended up being doll furniture), but when it comes to finding top-notch, no-mistakes-here beauty purchases, it has the best of the best. Whether you're trying to find the latest and greatest in haircare, a sustainable beauty brand that won't do you wrong, or a new mascara for fluttery lashes, there's an option on Amazon that will not let you down. But who has the time to scroll mindlessly for that long, only to end up with a shopping cart that's full to the brim of "maybes"? I live to serve, so I compiled the best of the best, from tried-and-true products to a couple of hidden gems I'll graciously share with you. Below, find the 10 best beauty brands on Amazon you need to know about.
Olaplex
What it is: Haircare for chemically and heat damaged hair
So you've damaged your hair, either by dousing it with bleach or by cranking up your flat iron to 450 degrees. What now? The answer is Olaplex. With a slew of beloved hair treatments and essential go-to's, Olaplex repairs damage and will leave your hair feeling baby-soft and new again.
Maybelline
What it is: Go-to beauty staples for the beauty-obsessed
You've probably already swiped on a Maybelline mascara and fallen in love, but the entire line is made up of must-haves. Beloved by beauty professionals and everyday humans alike, Maybelline is the drugstore brand you should be shopping.
Tula
What it is: Skincare you can't go wrong with
If you're trying to get into skincare but don't want to make a misstep, everything from Tula is ideal for beginners and experts alike. Whether you're looking to cure some acne or give your face a sip of hydration, the entire line is easy to use.
Beauty Bakerie
What it is: Makeup for your inner chef
Beauty Bakerie created a line that's inspired by sweets and bakeries and will give you the glam you're seeking for the playful fashionista. Plus, all the names are adorable and fun.
Lanolips
What it is: Products to make your lips kissable.
If your lips are as dry and flakey as mine are, you're in desperate need for Lanolips. Whether you opt for a traditional tube balm, or something tinted, or a gloss (oh, my!), they're the brand you need if you're hoping to get in a smooch this year.
Olay
What it is: Skincare essentials for aging skin
One of the most trusted skincare lines, Olay is the go-to for anyone who wants their fine lines to just go away already. But, even if you're still a few years away from crow's feet, their skincare is effective and luxurious for all skin types.
Alaffia
What it is: A one-stop-shop for everyday necessities
For your hair, body, and skin needs, Alaffia is the place to shop if you need some hydration and expert care. The company is built on the principles of giving back and sustainability so that you can feel good about every single purchase.
ILIA
What it is: Makeup for the clean beauty enthusiast
If you're trying to avoid harsh chemicals, ILIA is the clean beauty brand that combines ethical beauty with chic packaging. Not to mention, all the products apply beautifully and will increase your gorgeousness factor by at least 10%.
Shea Moisture
What it is: A curly girl's dream collection
Curly girls know that Shea Moisture is the place to shop for products that will never let you down. From their protein treatments to curl creams, you know you're in good hands when you buy from Shea Moisture.
Youth to the People
What it is: Holistic products for the skincare obsessed
Any skincare obsessor will tell you that this brand has it all: unique products, great morals, and an eye on sustainability that can't be missed. From their moisturizers to their masks to their cleansers, you can't go wrong with any product this brand creates.
This content is created and maintained by a third party, and imported onto this page to help users provide their email addresses. You may be able to find more information about this and similar content at piano.io
Prada, Burberry, and More Are Massively Discounted at Nordstrom's Anniversary Sale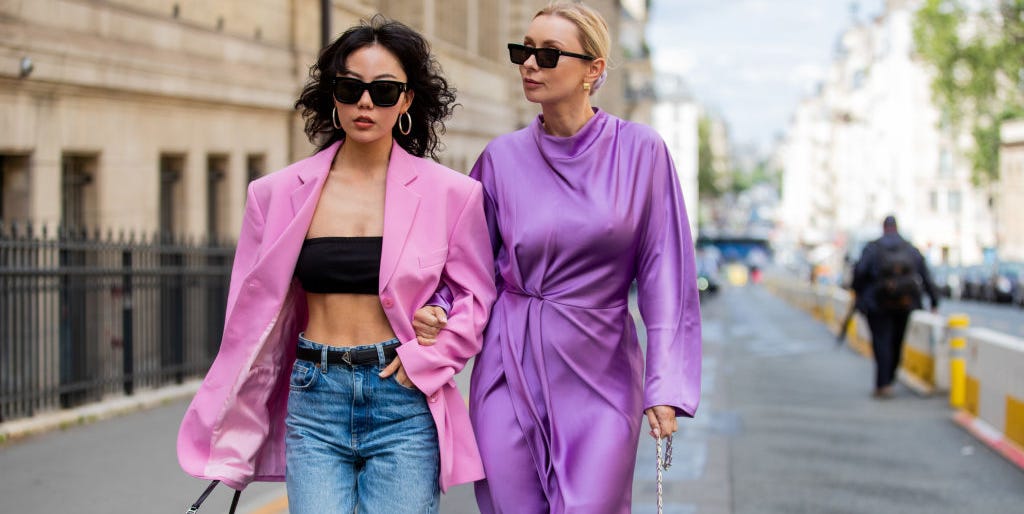 Christian VierigGetty Images
Nordstrom's biggest sale of the season is in full swing. While the Nordstrom Anniversary Sale kicked off on July 16 for Nordy Club cardmembers, as of today the public officially has access to shop offers from brand-new arrivals from hundreds of brands. Whether you're scouring the pages for home finds, summer styles, or prepare for a new fall wardrobe, now's the time to take advantage before prices go back up on August 9.
With incredible styles hailing from top designer labels like Off-White, Isabel Marant, and Prada, the Nordstrom Anniversary Sale is packed with deals on designer duds. From your new favorite sunnies to Manolo Blahnik heels and luxe trench coats perfect for stepping back into the office, we curated the best of the best that's worth your attention
Ahead, check out our curated picks boasting up to 70 percent off on luxury designers, and be sure to check out the full sale on Nordstrom to keep the shopping high going.
1
Slingback Pointy Toe Flat
2
iPhone 11 Pro Leather Case on a Chain
SAINT LAURENT
nordstrom.com
3
Mirror Swiss Leather Flap Bag
4
Check Woven Leather Bucket Hat
6
Bamboo Safari Tie Dye Pants
Stella McCartney
nordstrom.com
7
Double Layer Trench Coat
Junya Watanabe
nordstrom.com
8
Verda Crystal Buckle Slide Sandal
Manolo Blahnik
nordstrom.com
9
Luliette Western Boot
Isabel Marant
nordstrom.com
10
Magdeline High Waist Pleated Leather Pants
11
Oversize Tie Dye Leather Tote
Mansur Gavriel
nordstrom.com
12
Alexander Mcqueen 61mm Geometric Sunglasses
Alexander McQueen
nordstrom.com
13
Oversize Woven Blazer
Proenza Schouler
nordstrom.com
14
Women's Molly Goddard Ruffle Peplum Cotton Top, Size 8 US – Pink
Molly Goddard
nordstrom.com
15
Lilum Floral Embellished Crochet Cardigan, Size Small – Green
16
Women's Victoria Beckham Double Layer Silk Cami, Size 4 US – Black
Victoria Beckham
nordstrom.com
17
Golden Goose Leopard Seamless Adult Face Mask
Golden Goose
nordstrom.com
This content is created and maintained by a third party, and imported onto this page to help users provide their email addresses. You may be able to find more information about this and similar content at piano.io
10 Facts About U.S. Olympic Gymnast Jade Carey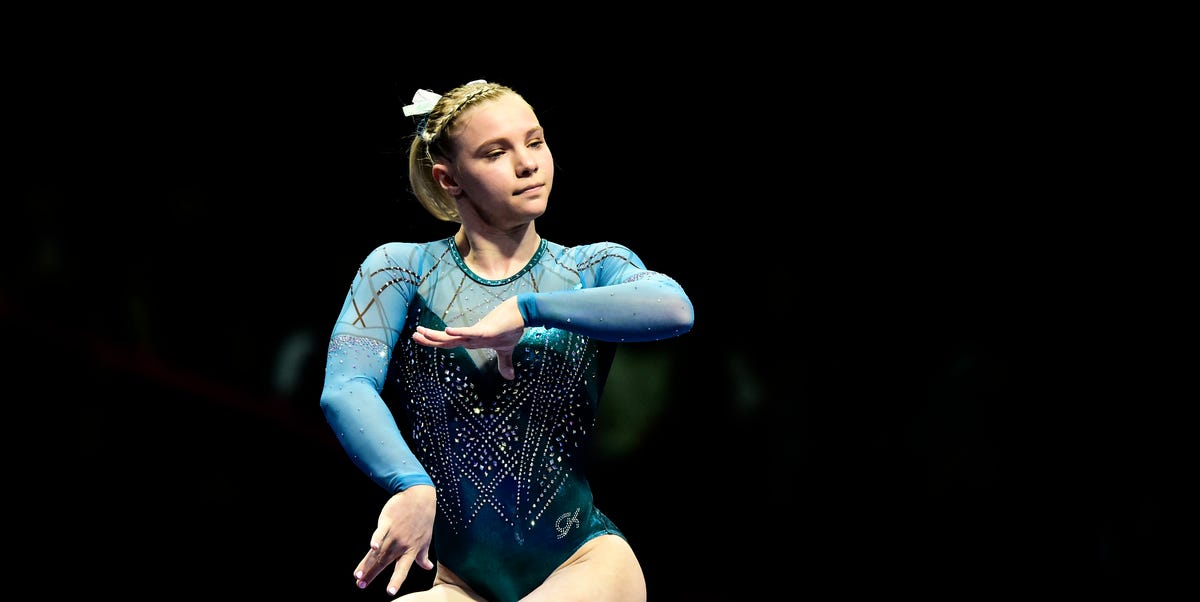 Jade Carey, 21, is a 5'1″ Phoenix native competing at the 2021 Tokyo Olympics. This week, Carey qualified for the Sunday, Aug. 1 floor exercise and vaulting. After Simone Biles withdrew from tomorrow's individual all-around, it was announced that Carey would take her place in the competition, alongside Suni Lee.
Here is everything to know about the four-time medalist and her road to the Olympics.
Carey has committed to Oregon State University.
In 2017, Carey officially signed to Oregon State University but deferred enrollment to pursue the chance to win Olympic gold. She is expected to join the OSU Gymnastics team for the 2022 season. Carey told Inside Gymnastics Magazine that she has already begun taking classes. "I'm sad I won't be able to be up in Oregon this year, but I've been in touch with the coaches a lot, and they've been great helping me set a new plan," Carey told the outlet. "I'm going to start some classes so that I will have some classes done before I get there."
Carey helped fellow gymnast Riley McCusker after she alleged misconduct by a former coach.
Riley McCusker is a fellow member of the U.S. national team who trained with gymnastic coach Maggie Haney at MG Elite in Marlboro, N.J. McCusker and another gymnast filed a lawsuit late last year against Haney, their former coach, alleging, as NJ.com put it, that "screaming, body shaming, discouraging girls from getting their periods, and unsafe training conditions" led to serious injuries. Former Olympian Laurie Hernandez also testified against Haney.
With McCusker coach-less and unsure about her future in gymnastics, Carey invited her to come train with her in Arizona. In an interview with Olympics.com, McCusker said her new gym gave her a new lease on the sport. "I love gymnastics again. I am so happy in the gym every day, doing what I love. I'm really actually thankful that I got an extra year out here training in Arizona. I'm just so happy, and I love the sport. I think that's the biggest difference," she said.
Carey told Inside Gymnastics Magazine that she loves training with McCusker. "We really push each other to be better and help each other in every way we can. It's nice to have a training partner that knows exactly what you're going through," she said.
This content is imported from Instagram. You may be able to find the same content in another format, or you may be able to find more information, at their web site.
The vault is Carey's favorite event.
Carey also revealed that vault is her favorite event, per PopSugar. In 2016, Carey had a skill named after her called "The Carey" in the Junior Olympic Code of Points, which is also referred to as "tucked Kasamatsu full."
Carey's father is her gymnastics trainer.
Carey and her father, Brian, are a gymnastic father and daughter duo. Since her parents owned a gym when she was growing up, Carey was around the sport from a young age.
In September, Carey posted an Instagram tribute for her father's birthday. She posted two photos of her and her father at a gymnastics meet. "Happy birthday, dad!! Thanks for being by my side every step of the way❤️❤️ I love you," she captioned the post.
This content is imported from Instagram. You may be able to find the same content in another format, or you may be able to find more information, at their web site.
Carey's mother is her 'number one' supporter.
As she shined in her performance at the Olympics preliminary round in Tokyo, Carey's mother, Danielle, supported her daughter thousands of miles away in Gilbert. In an interview with People.com, Carey's mother said, "I talked to Jade after the competition, and she said, 'I guess today was a good day to have the best day ever!' "
She went on to say how proud she is of her daughter. "The whole experience has just been amazing! I am so proud of her and her accomplishments on this wonderful journey! I was so excited about her going out and hitting all four routines in the biggest competition of her life!!" she told the outlet. "I was even more proud of her character and the way she presented herself on the competition floor. The sacrifices she has made, her strong work ethic, her dedication to this difficult sport, and her perseverance are all the qualities that helped shape her into the athlete she is today!"
Carey posted about her appreciation for her mother on Instagram. "To the best momma ever, thank you for being my #1 supporter and teaching me to always believe in myself❣️ happy birthday!! I love you," she captioned the post.
This content is imported from Instagram. You may be able to find the same content in another format, or you may be able to find more information, at their web site.
Carey showed an interest in gymnastics at a young age.
On the "Today Show" earlier this month, Carey's mother talked about how Jade's passion for gymnastics started when she was a toddler. "I believe she was about four years old; her dad and I were watching TV, and all of a sudden, oop, there goes a cartwheel," she explained. "We looked at each other, and I said, 'Did you teach her that?' and he said, 'No, did you?' and I said 'no,' and so I think we kind of knew at that point."
She will perform as an individual for the U.S. at the Olympics.
The gymnast is a four-time world championship medalist.
On July 25, Carey qualified for the Olympics women's gymnastics floor exercise and vault finals. She earned the second-highest vault score of 15.166 and the third-highest score on floor. The vault finals will take place on Aug. 1 and the floor exercise is scheduled for Aug. 2.
She is "besties" with U.S. Olympic teammate Grace McCallum.
In October, Carey posted a sweet birthday tribute for her best friend and fellow gymnast, Grace McCallum. "Happy birthday to my bestie, roomie for life, and travel buddy!! I love you so much, grace💓💓 miss you," Carey wrote as the caption.
This content is imported from Instagram. You may be able to find the same content in another format, or you may be able to find more information, at their web site.
Carey is a Gemini.
Carey was born on May 27, 2000 to Brian Carey and Danielle Mitchell-Greenberg. She has three siblings: Alexis, Taeva, and Xandon. She was born and raised in Phoenix, AZ and still resides there as she lives with her family.
She does an intense ab workout.
In an interview with PopSugar, Carey revealed the intense ab routine that prepared her for the Olympics. "It's pretty quick, but it's still pretty hard and a good workout," the gymnast said. You can read the full workout over at PopSugar.
Watch the Olympics on NBC
This content is created and maintained by a third party, and imported onto this page to help users provide their email addresses. You may be able to find more information about this and similar content at piano.io