Just in: Deepika Padukone tests positive for COVID-19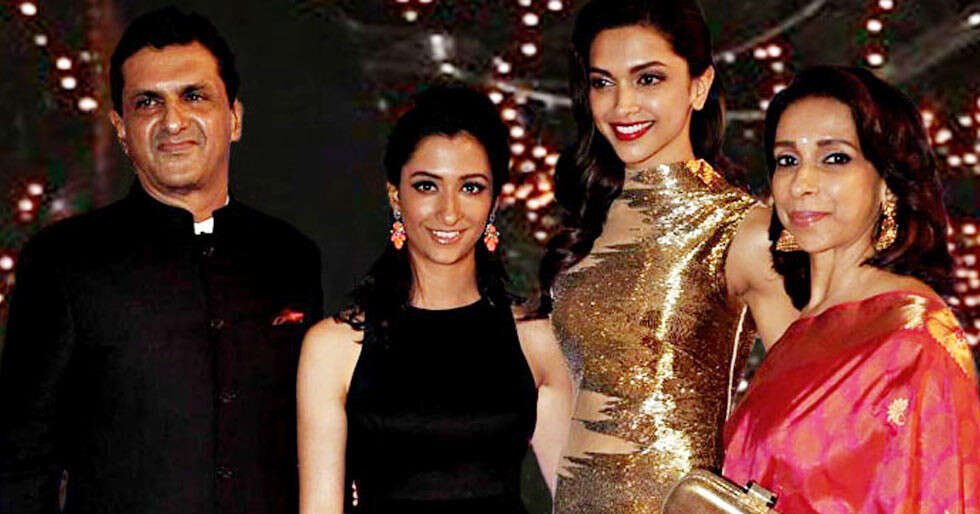 Deepika Padukone and Ranveer Singh flew down to Bangaluru last month to spend some time with family right before the lockdown started. While they have been staying at home during these tough times, news of Prakash Padukone, International Badminton player and Deepika's father was reported this morning. 
Following this, news of his wife, Ujjala and younger daughter, Anisha contracting the virus also made it to the headlines and now, we find out that Deepika too has caught the virus. A source close to the family revealed that Deepika's parents had started showing symptoms about ten days ago and had tested positive last week. He further shared that her father is better and said, "He is okay now. All his parameters are fine, his wife and daughter are at home and he too will be hopefully discharged in 2-3 days."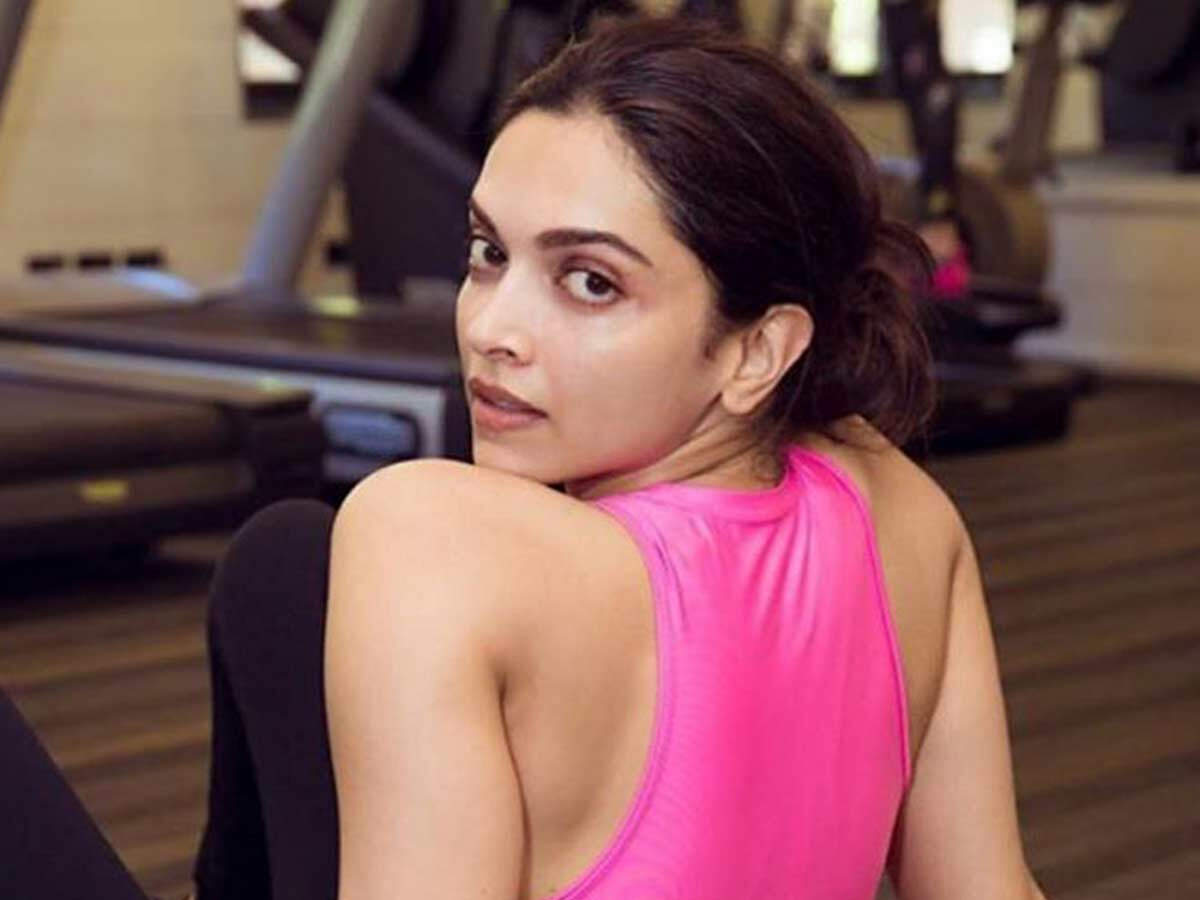 The entire family is currently home-quarantined in Bangaluru. We still do not know if Ranveer Singh has also been exposed to the virus, but we hope he is healthy and hearty and wish the Padukone family a speedy recovery. 
I Pinky Promise You That I Can Guess What Generation You're In Based On The Famous Movie Stars You Choose
This quiz will guess your generation to a tee!
---
View Entire Post ›
Receptionist Excluded From Pizza Order At Work Sued And Won $32,000 In Court – The Shade Room
TSR Cut The Foolery: Sometimes it pays to be petty, $32,000 to be exact for a car dealership receptionist who was feeling a way when she apparently got left out during the office pizza order.
A court recently described Malgorzata Lewicka's experience as a "campaign of victimization," and that she had been deliberately excluded from "Pizza Fridays" at the car dealership she worked at before being laid off in January of 2019, Newsweek reports.
Managers at Hartwell, a Ford car dealership in Watford, U.K., would ask their staff which takeaway food they would like to order every month, but Lewicka told the court that she was not asked what she would like to eat.
Sis explained that "other employees were asked but she was not asked if she wanted to order food or participate." Lewicka added that this occurred after she had accused one of the staff members of sexual discrimination back in March of 2018.
Her colleague was investigated following the complaint and Hartwell found that gross misconduct had been committed. The colleague was issued a written final warning.
That wasn't the only issue Lewicka had with her former employer. She also complained about her working hours and pay.
After speaking out, Lewicka says she was left out of the office festivities including the company-wide lunch, which took place on the last Friday of every month.
Hartwell claimed that Lewicka was not invited to the lunches because she was a part-time worker, finishing daily at 1 p.m., but the court ruled that this was not a reasonable excuse.
Judge Jennifer Bartlett said: "We accept that the lunches may have been ad hoc and they were informal. However (Lewicka) gave clear evidence that at Hemel a manager went around the site taking lunch orders and that she was included. However when she moved to Watford she was not asked if she wanted to order or participate whereas other colleagues were…She could have been asked if she wanted to join in."
The judges added: "We find that her exclusion was victimization which continued until around the time of her dismissal."
It's bigger than the pizza though, y'all. The court also heard testimony that some of Lewicka's colleagues would not speak to her and hang up the phone if she picked up their call.
The judge ruled that she received less favorable treatment as a part-time employee because she is a single mother, and this amounted to sexual discrimination.
Lewicka was awarded the £23,079 ($32,078.31) for loss of earnings and injury to her feelings.
We can all benefit from being kinder, and if you're not, Ms. Lewicka just taught us it might cost ya!
Want tea directly in your text inbox? Hit us up at 917-722-8057 or  click here to join!
Jill Biden Shows Support For Melania Trump After Posting A Photo Of Her Rose Garden – See Pic
First Lady Jill Biden took to Twitter to show off a gorgeous pic of the White House's Rose Garden that Melania Trump controversially renovated last summer.
Jill Biden, 69, is appreciating the renovated Rose Garden that Melania Trump, 51, left behind after leaving the White House earlier this year. The First Lady shared a new pic of the flower-filled area to her Twitter page on May 7 and added an exciting caption to it. "Spring is here at the @WhiteHouse!" the caption read.
Spring is here at the @WhiteHouse! pic.twitter.com/n87JOlJ7NN

— Jill Biden (@FLOTUS) May 7, 2021
Although she didn't mention Melania directly, the tweet could be seen as a sign of support for the wife of former President Donald Trump, 74. After she renovated the garden in Aug. 2020, it received a lot of controversy from critics. Private donations were used to return the garden back to its roots and honor the original design by Bunny Mellon, which President John Kennedy requested in 1962, but people spoke out against the results once they noticed Melania got rid of the crabapple trees that were originally put there during Kennedy's time at the White House.
Some online users also complained that Melania's chosen flowers were too pale compared to the brightly colored ones that were there during the Obama administration and an online petition on change.org even garnered more than 75,000 signatures to try and get the Biden administration to undo her changes. Former first lady Jackie Kennedy was the one to originally restore the garden in the early 1960s after years of neglect and the description of the petition states that the late political figure's "legacy was ripped away" when Melania renovated the garden. At the time of the changes, the White House responded and explained that the flowers just needed time to grow before they would eventually flourish.
After Jill shared her latest photo of the Melania-approved Rose Garden, some followers brought up the ongoing controversy and asked her to change it back to the way it was prior to Melania's changes. "Sadly scarred by concrete and the loss of beautiful trees. Please restore our Rose Garden," one follower wrote while another urged her to "take out the wretched cement and return the rose garden to its former glory!" A third pleaded, "Please replace the beautiful rose garden & crabapple trees that were horrendously & callously destroyed. Return it to the beauty it once was."
Please restore Jackie Kennedy's rose garden. It would make many of us very happy. It's such a same someone felt the need to destroy it.

— Native (@802Vermont59) May 7, 2021
Despite the command for changes, there's no confirmation that the Rose Garden will undergo any renovations anytime soon. The South Lawn of the White House, however, is currently undergoing a massive renovation which is reportedly part of a security and infrastructure upgrade.