'Kids 'R' Kids' Corporate Releases A Statement After Viral Photo
Roomies, when it comes to racism, it's always wrong, but when children are involved, it makes the act that much more heartbreaking. Yesterday, a photo shared by Marquis, who is the father of a student attending Kids R' Kids preschool in Roswell, Georgia, just north of Atlanta, shared something that no one could have expected. He shared a photo of his son and other Black students not being served food while White children were seen eating.
Marquis shared a lengthy message on his Instagram page speaking about the incident and stated that he was thankful for cameras being in the classroom. He wrote, "Thank God for cameras in classrooms because there is no way to hide this racism! In the year 2021, this is truly unbelievable." Marquis continued, "As Blacks, we always strive to send our kids to schools in Suburban areas, but I'm telling you first hand that is not always best. This is not a black or white issue. This is simply wrong!"
With the photo going viral, the preschool has faced a tremendous amount of backlash. Even celebrities like Joseline Hernandez have used their platform to raise awareness of the issue. Once again, the power of social media applying pressure worked because today, David Vinson, who is the President & Chief Executive Officer over 'Kids 'R' Kids International, Inc.' released a statement condemning the actions in a statement via Instagram.
David stated, "We apologize to our family, their friends, and our entire 'Kids 'R' Kids' community for the narrative that is displayed by the snapshot of a video from one of our locations. We are in contact with the family to again express our sincerest apology and to show them a video of earlier in the day and other days, where our inclusive culture is on full display."
Vincent continued explaining," Our video system is in place and available to our families to ensure that we always operate in the spirit of wanting the best for their/our children. We appreciate everyone's openness to allow us to demonstrate that Wednesday's incident was random and isolated. We look forward to moving beyond this and refocusing our efforts on our vision of developing generations to cherish and impact their world through the positive foundation fostered at Kids 'R' Kids locations across the country."
We reached out to Marquis to see if anyone has reached out to him about this matter, and he advised that he respectfully declined the offer and planned on pursuing legal action against the company. However, at this time, he said that he has not yet obtained a lawyer.
We hope that Marquis and the other families receive some type of justice for their children.
Want updates directly in your text inbox? Hit us up at 917-722-8057 or https://my.community.com/theshaderoom
Liam Payne Pays Tribute To Prince Philip With Stunning Hand Painted Portrait
Liam Payne is paying tribute to Prince Philip.
The former One Direction member, 27, took to his Instagram story on Friday showing off the painting he created in honour of the late royal.
Payne shared a series of photos of the portrait, taking fans through his stages of creation until it was finished.
RELATED: Liam Payne Shares The Advice He Wishes He Could Have Given His Younger Self
"Beginning something really special I hope," Payne captioned one of the photos. "Taking shape long way to go."
How it started. VS How it's going
Liam is probably drawing Prince Philip and he is so good at it.🥺 pic.twitter.com/N9mH7s2LU1

— Liam Payne India (@ljp_india) April 13, 2021
liam payne painting a tribute to prince philip has really sent me over the edge im shaking pic.twitter.com/BKKKKGcJuE

— Amber Reyland (@AmberReyland) April 16, 2021
RELATED: Liam Payne Says It Is 'Hard' During The Pandemic To Visit Son Bear
In the final photo, the "Strip That Down" singer wrote, "Rest in peace HRH Prince Philip. A small tribute to you, thank you for your service."
The Duke Of Edinburgh died last week. He was 99.
His funeral will take place on Saturday at St. George's Chapel, Windsor.
Comments
Medical Minute: Brain tumors, risk factors, signs & symptoms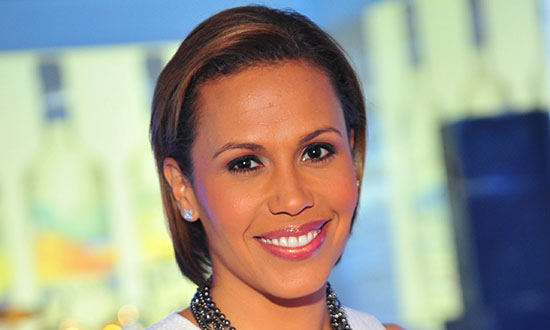 Emmy-winning news anchor Jovita Moore underwent surgery to remove two small brain tumors early Friday morning.
Jovita worked as a news reporter and anchor at Channel 2 Action News for two decades.
[Click here to leave your well wishes for Jovita]
Just before going on the air Monday, Jovita told Channel 2's Justin Farmer that she wasn't feeling well.
Later, as she walked through a grocery store parking lot, she felt lightheaded. "I was walking. I remember walking across parking lot and feeling like I wasn't going to make it to the door. I was walking like in quicksand," Jovita said.
She was rushed to an emergency room, where a brain scan revealed two small brain masses.
Jovita told co-workers she was sometimes "forgetful, disoriented and just not feeling myself."
What is a Brain Tumor?
A brain tumor occurs when abnormal brain cells clump together to form a mass. As the tumor grows, it presses on the surrounding tissue. Eventually, the pressure on surrounding structures causes symptoms, such as in Jovita's case.
Brain tumors can remain in the brain or metastasize (spread) elsewhere in the body.
Cancer in other parts of the body, such as the lungs, can metastasize to the brain.
Tumors may be benign (non-cancerous) or malignant (cancerous).
What are the risk factors for a brain tumor?
A family history of cancer is one of the risk factors. About 5 to 10 percent of all cancers are hereditary.
Brain tumors are diagnosed more often in Caucasians and biracial, mixed people.
Certain chemicals, such as industrial cleaners, solvents, or medications can increase your risk for brain cancer.
Exposure to radiation can also increase risk.
According to the American Brain Tumor Association, people who never had childhood chicken pox are at greater risk of getting brain tumors.
Signs and symptoms of a brain tumor
Signs and symptoms of a brain tumor depends on the type, size, and location of the tumor within the brain. The space surrounding the brain inside the skull doesn't allow for much wiggle room. A tumor, or even an aneursym, will press on surrounding tissues causing noticeable signs and symptoms.
Signs & symptoms include:
Headache
Dizziness, lightheadedness, vertigo
Blurred or double vision
Loss of balance
Nausea and vomiting
Seizures
Confusion, disorientation
Change in mental status
Memory loss
Hand tremors
Difficulty walking
Numbness or tingling on one side of the body
Difficulty speaking
How are brain tumors diagnosed?
Your doctor will order diagnostic tests and perform a physical exam. The doctor will use an ophthalmoscope to visualize your optic nerves inside your eues. The scope shines a light in your eyes to see if your pupils are unequal or dilated.
Diagnostic tests include CT scan, MRI, angiography and skull X-rays.
How are brain tumors treated?
Treatment depends on the type, size, and location of the tumor. The most common treatment is surgery to remove the tumor.
Surgery can also be combined with chemotherapy and radiation.
There are risks involved with brain surgery, such as loss of mobility, loss of speech and paralysis. Post-surgical infection is also likely.
Patients may temporarily lose the ability to walk or speak after surgery, depending on the location of the tumor that was removed.
Some patients will require physical therapy or speech therapy after surgery.
This has been your Medical Minute.
 
DISCLAIMER
Any medical information published on this blog is for your general information only and is not intended as a substitute for informed medical advice. You should not take any action before consulting with your personal physician or a health care provider. Sandrarose.com and its affiliates cannot be held liable for any damages incurred by following information found on this blog.
Courteney Cox Channels Monica Geller in Hilarious Instagram Video
Courteney Cox is showing how much she has in common with her Friends character Monica Geller!
The 56-year-old actress posted a hilarious Instagram reel on Thursday (April 15) where she revealed that she shares a love of organization with her iconic character.
"Tell me you're a Monica without telling me you're a Monica," Courteney says at the start of the clip, before pulling out a drawer of perfectly arranged cooking utensils, her uniform spice drawer and neatly organized pantry.
She ends the video by giving the camera a little shrug and saying, "I know."
The video was a hit with some of Courteney's famous friends.
Erin Foster commented, "Classic Monica," while comedian Whitney Cummings wrote, "Hahahahhaha."
Sarah Hyland was very impressed by Courteney's organization skills, writing, "I had an orgasm when that drawer opened."
The cast of Friends just wrapped filming for their HBO Max reunion special. Check out the details here!
You can also grab a Friends-themed face mask just in time for the reunion.