Longtime Grey's Anatomy actor Jesse Williams is leaving the show
SPOILERS: Do not read this article if you have not watched the May 6 episode of Grey's Anatomy.
Jesse Williams, who has played surgeon Jackson Avery on Grey's Anatomy since the show's sixth season, will be leaving the ABC medical drama at the end of this season, its 17th. Williams' final episode, titled 'Tradition,' will air on May 20.
ABC confirmed Williams' departure to Variety and provided statements from the actor and from Grey's Anatomy showrunner, Krista Vernoff.
READ MORE: What happened to Katherine Heigl?
"Jesse Williams is an extraordinary artist and activist," Vernoff said. "Watching his evolution these past 11 years both on screen and off has been a true gift. Jesse brings so much heart, such depth of care, and so much intelligence to his work. We will miss Jesse terribly and we will miss Jackson Avery — played to perfection for so many years."
READ MORE: Grey's Anatomy fans go crazy as iconic TV couple finally get their 'dream wedding'
Over the years, the character of Jackson has evolved from being a privileged plastic surgeon to a caring doctor focusing on inequities in health care, especially during the COVID-19 pandemic.
This season, Jackson has found closure with other Grey's Anatomy characters, including his mother, Catherine Avery (Debbie Allen) — and in Thursday's episode, with his ex-wife April, played by Sarah Drew, who left the show in 2018.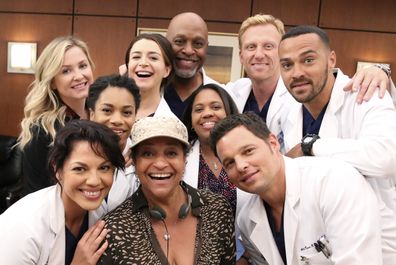 In a statement, Williams said: "I will forever be grateful for the boundless opportunities provided me by Shonda, the network, studio, fellow castmates, our incredible crew, Krista, Ellen, and Debbie. As an actor, director and person, I have been obscenely lucky to learn so much from so many and I thank our beautiful fans, who breathe so much energy and appreciation into our shared worlds.
"The experience and endurance born of creating nearly 300 hours of leading global television is a gift I'll carry always. I am immensely proud of our work, our impact and to be moving forward with so many tools, opportunities, allies and dear friends."
The news that Williams is leaving Grey's Anatomy was first reported by Deadline.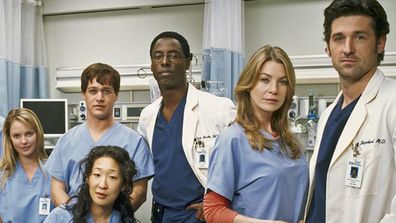 Grey's Anatomy: Then and now
NYC Psychiatrist Says 'Psychopathic' Whites Steal Everything, She Fantasizes About Killing Them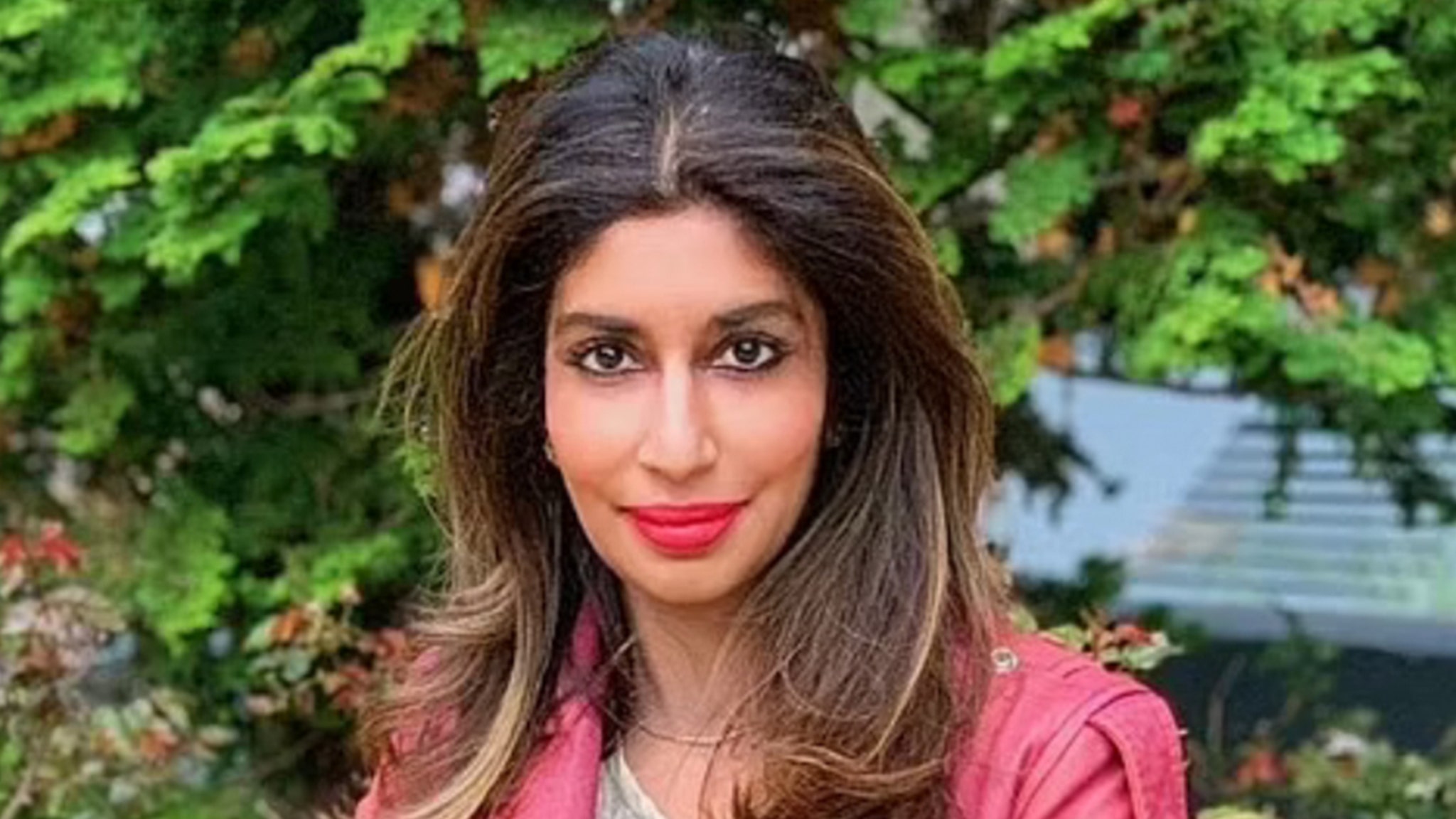 White people can't help lying and stealing everything in sight — from entire countries, to cultures, right on down to vegetarianism and yoga … so claims a controversial psychiatrist who openly admits to homicidal fantasies.
Dr. Aruna Khilanani went on the attack against ALL white people again … calling them "psychopathic" due to what she sees as a never-ending stream of lies dating back to their so-called "discovery" of America.
In our exclusive interview, Dr. Aruna Khilanani explains why she said there were "no good apples" among White people. She also explains her claim that White people are "psychopathic." pic.twitter.com/CMfrz5vO3K

— Marc Lamont Hill (@marclamonthill) June 17, 2021
@marclamonthill
Khilaniani, who practices psychiatry in Manhattan, told Marc Lamont Hill on his show, "Black News Tonight" … "Every time you (whites) steal a country, you loot, you say you discovered something."
Khilaniani also said colonialism is all about "sanitizing the violence" that was required to steal from Indigenous people — which is far from a controversial statement. However, she extrapolated even further, adding … "You discovered vegetarianism, you've discovered yoga. Everything is a discovery and it's all actually stolen!"
Keep in mind, this is the same doctor who came under fire after an April lecture to Yale students, during which she admitted having violent fantasies about shooting and killing white people.
The racism expressed by Dr. Aruna Khilanani in a Grand Rounds at Yale, just released by @bariweiss & @kittypurrzog, is deeply worrisome & counter-productive. Of course, as an invitee, she is free to speak on campus. But her views must be soundly rejected. https://t.co/9KoFtOXOG9

— Nicholas A. Christakis (@NAChristakis) June 4, 2021
@NAChristakis
Her lecture, entitled, "The Psychopathic Problem of the White Mind" pissed off Yale educators, and unleashed a flood of negative reviews of her NYC practice … some of which accused her of anti-Semitism.
Here's the thing … Khilaniani has valid arguments about the violent nature of colonialism, but they're undermined by her overt embracing of violence, and ridiculous arguments … about things like vegetarianism.
Everything We Know About Kohl's 2-Day Wow Deals Event – E! Online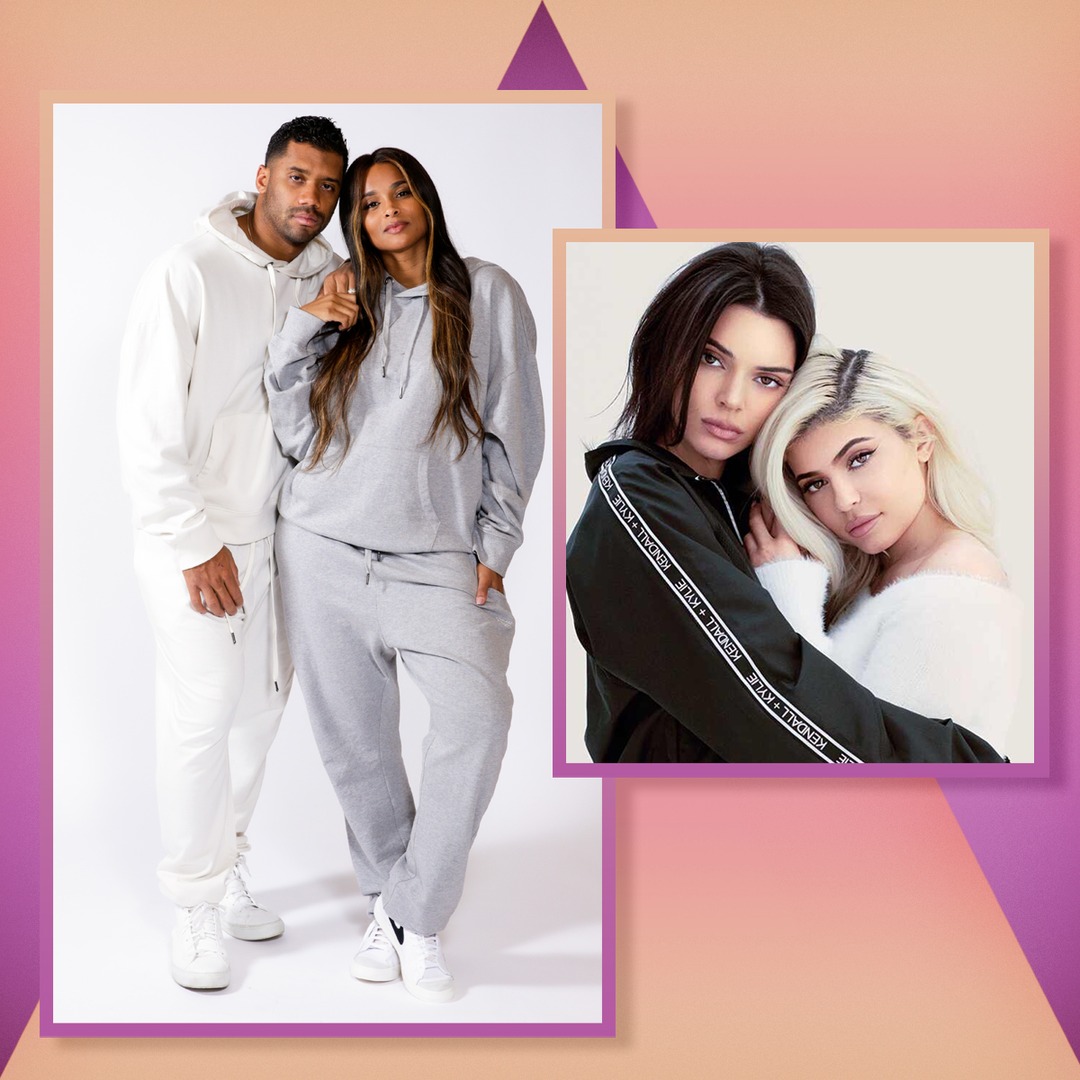 We independently selected these deals and products because we love them, and we think you might like them at these prices. E! has affiliate relationships, so we may get a commission if you purchase something through our links. Items are sold by the retailer, not E!.
E! shoppers, are you ready to score major savings at Kohl's?
Starting 6/21 through 6/22, Kohl's is offering deep discounts and savings on home, toys, beauty, apparel and more! During the 2-day Wow Deals event, the retailer will be dropping new deals each day online and in stores. But you don't have to wait until Monday to save big, the deals have already started!
In addition to the daily deals, Kohl's customers can earn $10 in Kohl's Cash for every $50 spent on purchases during WOW Deals, which can then be used to save on future Kohl's purchases. Even better, Kohl's Card customers can save an additional 15% off exclusive offers on top of the savings event promotions.
From celeb-loved apparel collections from Kendall and Kylie Jenner, Russell and Ciara Wilson and Lauren Conrad to deals on kitchen appliances and home essentials, we rounded up the best deals that are already live! Even better, you can pick up your orders at a Kohl's store near you!
Scroll below to start saving!
Russell Brand devastated after dog mauls wallaby
Russell Brand is devastated after his dog mauled a wallaby.
The 46-year-old comedian was walking his German Shepherd called Bear near his home in Henley-on-Thames when the dog attacked and killed the marsupial, although Russell managed to save the joey in its pouch.
A source told The Sun newspaper: "Absolutely no one is ¬blaming Russell or his dog — it's just a horrible accident. In fact Russell was the hero because he managed to save the little joey. It could have been far worse if he hadn't stepped in so quickly.
"He is a very caring man with animals — he has plenty of pets and they're all his babies. I understand he's devastated over what happened. It's really sad."
Russell is an animal rights activist and previously revealed he hasn't eaten meat since he was 14 before going completely vegan after watching the 2017 documentary 'What The Health'.
He said: "I was vegetarian from when I was a little kid. [From 14-years-old,] because of The Smiths. And because of like, 'oh, what? they do what in factory farms' Y'know like, it was too brutal.
"[What The Health shows] how the diabetes, heart, and cancer foundation of America were funded by sort of meat and dairy and egg industries. And, like, they give the advice on what foods are healthy … we're not meant to eat any of that.
"So, the reason to become vegan, it was sort of anger actually, thinking about it now."