Sports
Luka Doncic leads Mavericks to Game 3 victory over Suns, 103-94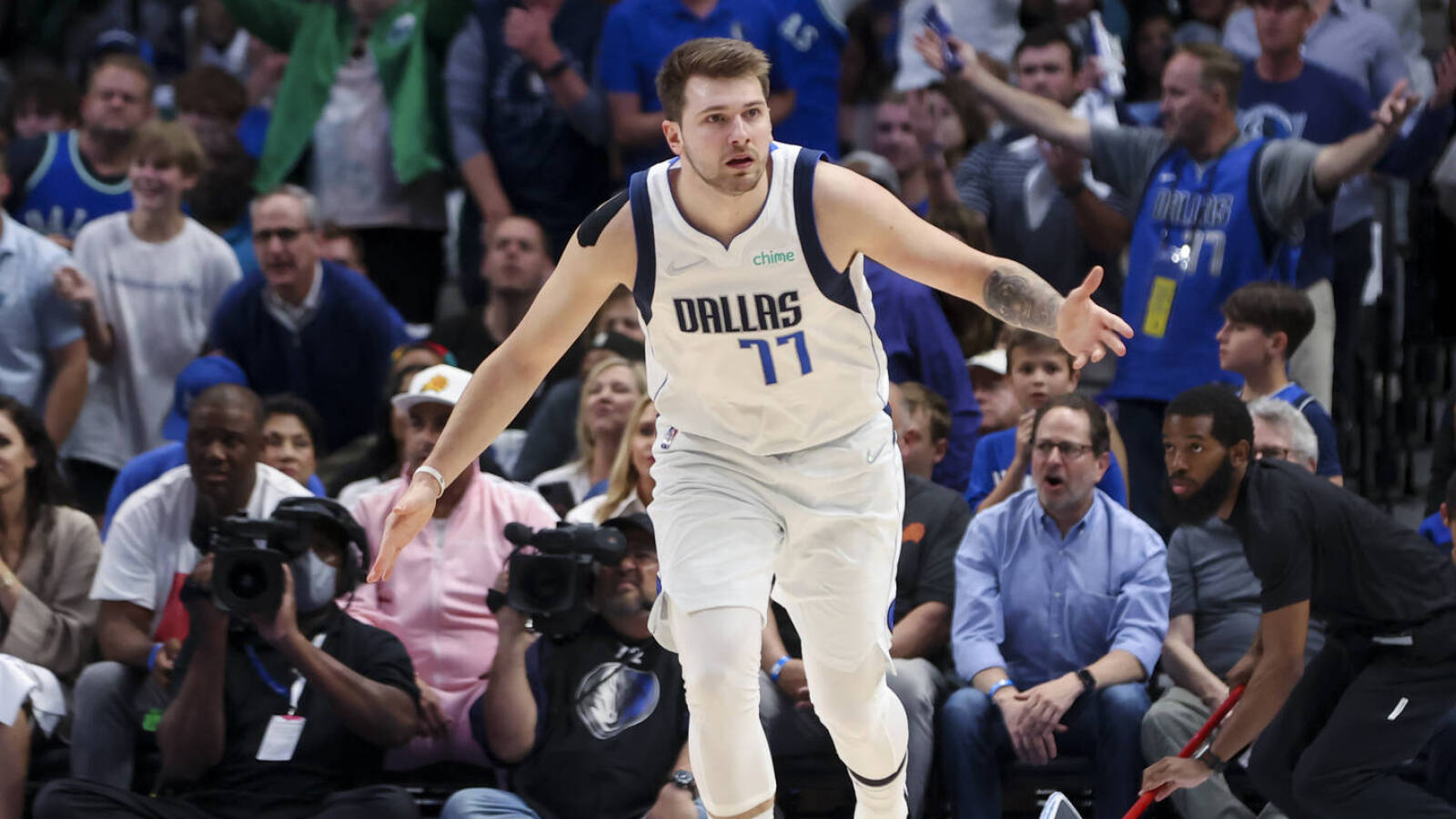 The Mavericks were led by a well-rounded offensive attack, seeing five players finish in double-figures. 
Luka Doncic led the way for the Mavericks, finishing one assist shy of a triple-double with 26 points, 13 assists and nine rebounds. 
Meanwhile, Jalen Brunson scored a team-high 26 points, adding five assists, four rebounds and a steal. 
Reggie Bullock had 15 points, while Dorian Finney-Smith and Maxi Kleber had 14 points in the Mavericks' win. 
While all of Phoenix's starters finished in double-figures, Dallas' defensive effort held Chris Paul to only 12 points on 5-for-9 shooting. 
Jae Crowder paced the Suns' effort, finishing with 19 points. Devin Booker had 18 points, and Mikal Bridges had 12 points in the loss. 
Dallas led by nine after the first quarter, 29-20, but Phoenix was able to cut into the deficit before halftime, trailing 51-44. 
The Mavericks took control back to open the second half, outscoring the Suns 31-23 to take an 82-67 lead. Phoenix fought hard to get back into the game in the fourth, outscoring the Mavericks 24-21 in the final stanza. However, it wasn't enough as Dallas walked away with a nine-point victory. 
After losing the first two games of the series, the Mavericks are back in the series, which the Suns still lead 2-1. 
Dallas will look to even up the series in Game 4 on Sunday at 3:30 p.m. EST.