Macworld Podcast: What to expect at WWDC21
Apple's developers conference kicks off on Monday. What can we expec tto see—and hope to see—from Apple? We talk about that and more in this episode of the Macworld podcast. 
This is episode 745 with Jason Cross, Michael Simon, and Roman Loyola. 
Get info 
Listen to episode 745
How to subscribe to the Macworld Podcast
You can subscribe to the Macworld Podcast—or leave us a review!—right in the Podcasts app. Or you can point your favorite podcast-savvy RSS reader at: http://feeds.soundcloud.com/users/58576458-macworld/tracks
The Macworld Podcast is also available on Spotify.
BuzzFeed Confirms Plan to Go Public
BuzzFeed, the digital publisher known for viral content, announced on Thursday its plan to go public through a merger with a special purpose acquisition company, signaling a shift in the business strategy of the once high-flying media start-up.
BuzzFeed said it planned to merge with a publicly listed shell company, 890 Fifth Avenue Partners, in what is known as a SPAC deal. It will be valued at $1.5 billion, a decline from its 2016 valuation of $1.7 billion. As part of the proposed transaction, BuzzFeed will raise $438 million, with $150 million of that coming as debt financing.
BuzzFeed also announced that it would acquire Complex Networks in the deal for a total of $300 million, with $200 million in cash and the rest in stock. Known primarily for its pop culture coverage, Complex also hosts events on food, sports and sneaker collecting.
Jonah Peretti, the founder and chief executive of BuzzFeed, announced the merger at a news conference at the company's Manhattan headquarters. "This is a very exciting day for BuzzFeed and a great day for our employees and our partners," he said.
Once seen as the future of the media, BuzzFeed has become something of an outlier in an industry that has lately rewarded subscription-driven publications and newsletter platforms. If the investors in 890 Fifth Avenue vote in favor of the transaction, BuzzFeed expects to close the deal by the end of the year, and the shares will trade under ticker symbol BZFD.
Adam Rothstein, the executive chairman of 890 Fifth Avenue Partners and a venture investor known for investments in Israeli tech start-ups, will join BuzzFeed's board. Made up of veterans from the worlds of finance and media, the board includes current and former executives at ESPN, NBC, Playboy, Martha Stewart Living Omnimedia, Subversive Capital and the A&E cable network.
BuzzFeed's institutional shareholders, which include media giants like NBCUniversal and venture capitalists, will be subject to a six-month lockup period after the deal closes, preventing them from selling shares immediately. But former BuzzFeed employees should be able to cash out any shares they may own as soon as the company goes public. Mr. Peretti said in an interview that he would have majority control over the new BuzzFeed once the merger closes through a special class of shares.
"To me it was important to have the ability to really focus on the long term of the company and balance all the constituencies and stakeholders and to have founder control was a way to do that," he said. Other publicly traded media companies, including The New York Times, have similar arrangements.
Mr. Peretti's growth strategy appears to hinge on acquiring companies — in part to gain leverage over major distributors like Google and Facebook, but also because BuzzFeed has yet to achieve the kind of needed scale on its own.
In 2018, he quietly sought possible mergers with competitors such as Vice Media, Group Nine and Vox Media. In November, Mr. Peretti orchestrated BuzzFeed's acquisition of HuffPost, the site he helped found in 2005 with Arianna Huffington and the investor Kenneth Lerer.
With the addition of Complex, BuzzFeed expects revenue to grow 24 percent to $521 million this year with pretax profit of about $57 million. Next year, it estimates revenue will hit $654 million and pretax profit $117 million.
Still, that may not be enough.
"We'll have opportunities to pursue more acquisitions, and there are more exciting companies out there that we want to pursue," Mr. Peretti said during the news conference on Thursday.
When asked which companies he might look to acquire, he responded: "I don't know. You have any ideas?"
Hatched out of a small office in New York's Chinatown in 2006, when Mr. Peretti was the chief technology officer of The Huffington Post, BuzzFeed started as an experiment in creating content meant to be shared on the web. He left what is now HuffPost in 2011, after AOL bought it for $315 million, and ended up transforming his project into a stand-alone media company with the help of $35 million from investors.
BuzzFeed soon became one of the fastest-growing digital publishers, eventually raising $500 million, and was hailed as the future of news media. But in recent years, it has missed ambitious revenue targets, and some of its investors have agitated for a sale.
After a series of layoffs in 2019, BuzzFeed started to diversify its business, selling branded cookware and ramping up its product recommendation section, garnering a commission on each sale through affiliate agreements with Amazon and other companies. "Our model evolved," Mr. Peretti said in an interview last year.
SPAC deals, once an arcane Wall Street maneuver, have become more common over the last year. Special purpose acquisition companies — shell corporations that list on a stock exchange — are usually created with the goal of buying a private business and taking it public.
Group Nine, the BuzzFeed rival, has gone a different route. It created a SPAC of its own in December, with the aim of finding a company to acquire before going public.
Crackonosh: How hackers are using gamers to become crypto-rich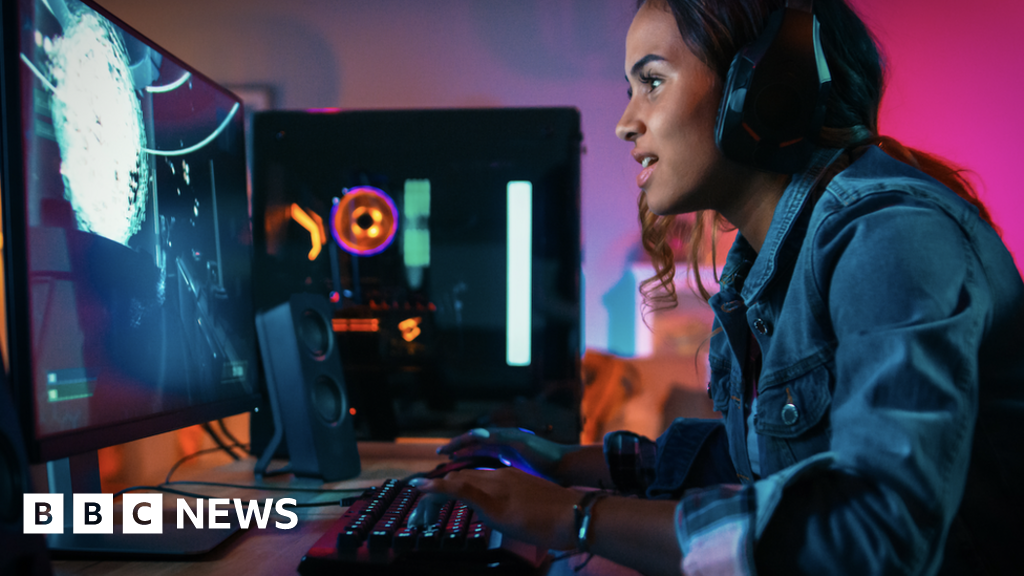 Zero trust startup Illumio raises $225M to protect multicloud and edge
Where does your enterprise stand on the AI adoption curve? Take our AI survey to find out.
---
Datacenter and cloud security company Illumio today announced it has raised $225 million in a series F funding round led by Thoma Bravo, with Franklin Templeton, Hamilton Lane, and Blue Owl Capital also investing in the developer of zero trust security software. Illumio's latest funding round sets the company's valuation at $2.8 billion.
Illumio, headquartered in Sunnyvale, California, plans to spend its newfound riches in two main areas, go-to-market activities, and product innovation, CEO and cofounder Andrew Rubin told VentureBeat on Wednesday. Rubin said the new funds would help plans to expand Illumio's presence in more global markets and to build its partner channel.
The company aims to conduct more joint go-to-market activities with system integrator partners and to begin working with managed security service providers (MSSPs), a solution provider category the company has not yet tapped into, he said.
"We've spent a lot of time thinking about how to put these resources to work and go-to-market is definitely bucket No. 1 for us, while innovation is also something we're always going to do as a technology company. We want to see a significant uptick with our channel, where we want to have a stronger voice, a market-leading voice in zero trust segmentation," Rubin said.
Founded in 2013, Illumio has gained attention for its approach to zero trust security, which promises real-time detection, mitigation, and containment of cyberthreats before they can spread and take down entire networks. Illumio was listed among the top-rated zero trust software developers in the latest Forrester Zero Trust Wave rankings alongside companies like Akamai Technologies, Cisco, and Palo Alto Networks.
Rubin said Illumio had just closed its strongest-ever quarter and brought on the most new customers per annum in company history in its just-completed fiscal year. The company's core products are Illumio Core and Illumio Edge, which provide a cloud-native method of segmenting hybrid, multicloud IT estates in the datacenter and at the network edge.
Illumio's approach is to quickly inoculate workloads and data repositories against cyberattacks to minimize the damage of a breach across applications, containers, clouds, datacenters, and endpoints.
Stop a leak, stop a flood
Illumio holds that the old, detection-based methods of protecting against cyberthreats aren't enough to mitigate risk in today's more dangerous and complex security climate. Rubin pointed to a rash of recent high-profile cyberattacks, including Colonial Pipeline, the SolarWinds breach, and JBS USA, as evidence that the danger and impact of such incidents is graver than ever before.
"We've had a security model based on layering on more and more levels of detection for decades. But look at the past 180 days — when things go wrong in security, the results are catastrophic. Detection is still a part of a strong security posture, but it's no longer enough, and these recent breaches are the evidence of it," Rubin said.
Rather than waiting for a threat to be detected, zero trust security treats networks, systems, and people as if they are always under attack, he said. This means users and systems are continuously required to authenticate themselves and prove they belong in the digital spaces they have access to, like a network or file storage repository, and are allowed to do the activities they are attempting.
Illumio's segmentation approach to zero trust further bolsters this cybersecurity technique by enabling different parts of a network to be shut off from each other when a contagion like ransomware is trying to spread. Rubin described Illumio's segmentation methods as similar to the way a submarine has compartments that can be sealed when a leak occurs to prevent the entire vessel from being flooded.
Buy-in at the top
Rubin said decision-makers in IT organizations are prioritizing cybersecurity more than ever, and this extends to the C-suite and the highest levels of government.
"Adopting zero trust strategies has never been more important for organizations across all industries, as the Biden Administration's recent cybersecurity Executive Order demonstrates," he said, referring to last month's executive order setting new software standards for government agencies and creating a cybersecurity review board that will probe major breaches similarly to how the Federal Aviation Administration (FAA) conducts air accident investigations.
"In the past when a breach occurred, we asked, 'How much data was stolen?' We were still sort of removed from the real-world impact of these incidents. But now, we're asking about that real-world impact — for example, will a breach mean fuel shortages and gas lines that affect our daily lives immediately?' Rubin said.
Illumio has seen a shift in how people think about security during customer calls, he said. CIOs, CISOs, and even CEOs are "finally asking the right questions" about strategic risk mitigation and even driving conversations toward zero trust and "working on the assumption that we're getting breached even when we do everything right."
VentureBeat
VentureBeat's mission is to be a digital town square for technical decision-makers to gain knowledge about transformative technology and transact.
Our site delivers essential information on data technologies and strategies to guide you as you lead your organizations. We invite you to become a member of our community, to access:
up-to-date information on the subjects of interest to you

our newsletters

gated thought-leader content and discounted access to our prized events, such as Transform 2021: Learn More

networking features, and more
Become a member