'Made For Love' Actor Caleb Foote Upped To Series Regular On Season 2 Of Max Original Series
EXCLUSIVE:  , who previously was a recurring guest star on the Max Original series Made for Love, will be returning for season 2 as a series regular.
Foote plays Bennett Hobbes, the always cheerful executive assistant and confidante of tech mogul billionaire Byron Gogol (Billy Magnussen), who implants a 'Made for Love' monitoring chip in his wife Hazel Green's (Cristin Milioti) brain.
Based on the novel by Alissa Nutting, Made for Love is a cynically poignant story of love and divorce. Season one followed Hazel who is on the run after ten years in a suffocating marriage to Byron Gogol. After discovering that her husband implanted the Made for Love chip, Hazel flees to her desert hometown to take refuge with her aging widower father Herbert (Ray Romano) and his synthetic partner, Diane. In addition to Foote, Milioti, Magnussen and Romano, season one of Made for Love starred Dan Bakkedahl, Noma Dumezweni and Augusto Aguilera. Made for Love was recently nominated for a Primetime Emmy for Outstanding Cinematography for a Single-Camera Series (half-hour).
Related Story
WarnerMedia Chief Jason Kilar On Warner Bros Slate Strategy: "The Motion Picture Format Absolutely Matters"
Foote most recently appeared as Eddie Cleary in ABC's comedy series The Kids Are Alright. He recurred on FX's Emmy Award-winning limited series American Crime Story: The Assassination of Gianni Versace, as well as American Horror Story: Cult, and has guest starred on 9-1-1, All Rise, NCIS and Grey's Anatomy. Onstage, Foote is the recipient of the San Diego Theatre Critics Circle's 2017 Craig Noel Award for Outstanding Male Performance in a Play for his lead role in Hand to God. He also had a supporting role in Zoot Suit at the Mark Taper Forum. Foote received a BFA in Acting from the University of Michigan.
Foote is represented by Kazarian, Measures, Ruskin & Associates, Hyphenate Creative Management, and Hansen, Jacobson, Teller, Hoberman, Newman, Warren, Richman, Rush, Kaller & Gellman.
Season one of Made for Love was executive produced by Christina Lee, Alissa Nutting, Patrick Somerville, Dean Bakopoulos, Liza Chasin and SJ Clarkson. Stephanie Laing was a Co-EP and directed six episodes, including the pilot and season finale episodes, and Alethea Jones directed two episodes. Lee, season one showrunner, will be joined by Nutting to showrun season two. Made for Love is a production of Paramount Television Studios. Made for Love streams on HBO Max.
Viola Davis' Husband Julius Tennon: Everything To Know About The Actress' Husband Of 18 Years
Academy Award winner Viola Davis has been happily married to Julius Tennon for 18 years. Here's everything to know about the actress' husband.
Viola Davis and Julius Tennon's marriage has a spiritual backstory — one that could, quite frankly, be the plot of a romance film. The Academy Award winner, 55, has been married to her fellow actor husband, 67, for 18 years now. The couple adopted their daughter Genesis, 11, back in 2011, completing their family of three. Viola and Julius have since become one of the most formidable A-list couples in Hollywood, supporting each other both on and off the red carpets.
Julius' entry into Viola's life occurred by cosmic fate. As the story goes, the actress found her life partner by way of prayer. "I was the loneliest woman in the world and someone said, 'You should just pray for a husband,'" she told Page Six in 2013. "I said I wanted a big Black man from the South who looked like a football player, who already had children, who maybe had been married before." Three and a half weeks later, Viola said, "I met my husband."
Enter: Julius, a man who quite literally checked all of the boxes. Former college football player. Texas native. Previously married. Adult children. Below is everything you should know about the answer to Viola's prayers.
Viola Davis And Julius Tennon
Viola wed Julius in June 2003. The two share daughter Genesis together. Oprah Daily reported that Julius had been previously married before, sharing two children Sheavonda, 44, and Duriel, 41, with his former partner. Julius is an actor and producer, appearing in films like Dazed and Confused and Batman v Superman: Dawn of Justice. He has a noteworthy TV career, too, appearing in Friday Night Lights, Moesha, Criminal Minds, and even his wife's How to Get Away With Murder. His pre-Hollywood life is just as impressive: during his college years at the University of Tulsa, Julius became the first African American to graduate from the university's theater department.
How Did Viola And Julius Meet?
No surprise here, but Viola and Julius met in Hollywood, on the set of the CBS series City of Angels in 1999. The actress told InStyle last November that she was immediately attracted to Julius. "I was like, 'He's sooo cute.'" During a joint interview on the OWN series Black Love in 2017, Julius recalled the day he asked Viola out. "I just overheard her talking to a girl in front of her saying, 'I don't like L.A. I don't know anybody.' She was kinda complaining," he said. "I was dating a girl, who was a little bit of a monster, and I was kinda like, 'She seems like a nice lady. She doesn't know anybody. I'm kinda ready to meet somebody else.' So at the end of the day, I gave her my card."
Viola later added, "After my first date with Julius, my life got better. Anxiety went away, fear went away. He just made my life better."
Viola Davis' Past Relationships 
Given that she and her husband have been married for decades, not much is known about the Ma Rainey's Black Bottom star's previous relationships. In her interview with InStyle, however, Viola joked about trying to pick up men at the bookstore pre-Julius. "The moment I met my husband, my life got better," she said. "Before I met him, I was trying to date, but I didn't know what I was doing. People told me to go to Barnes & Noble at Columbus Circle [in New York] because they said that was the way to pick up dudes." She added, "I put on some makeup, but it didn't work for me. Finally, I remember someone said, 'Just find someone who loves you, Viola.' And I met my husband. I found someone who loves me. That's it."
Viola Davis' Top Moments With Her Husband
On Valentine's Day weekend in 2016, Viola and Julius renewed their wedding vows in an elegant ceremony in front of loved ones. The actress' How To Get Away With Murder costars Matt McGorry, Jack Falahee, and Karla Souza were also in attendance. Viola shared her speech in a Facebook video, in which she declared, "I really feel alive. This really makes a life. If I had to look back on my life, this is the moment that would play out and I would think, 'Well done.'"
Last month, the happy couple celebrated their 18th wedding anniversary. "Happy 18th Anniversary to the love of my life!!" Viola captioned her Instagram tribute on June 23. "Love you Julius." And the year before, Viola shared a rare glimpse into their wedding day for their 17th wedding anniversary (above) with snapshots from the big day and the vow renewal.  "You have made my life sweeter and my heart bigger," the actress captioned the post. "I prayed for you and God said, Yes! I have just the right person for you!!!!' Happy Anniversary my love… The best is yet to be."
Moving Forward
With 18 years now under their belt, one could presume that there are only 18 more ahead for Viola and Julius. In an interview with Glamour in 2015, Viola reflected on marriage with a quote from mythologist Joseph Campbell. "It's Joseph Campbell who said [something like], 'When you get married, you die to yourself.' I know that's probably taboo in 2015, but truly, you die to yourself," Viola mused. "Everything is for the good of the whole. My marriage enriches my life. It's more important than my career, more important than anything. I have to prioritize it."
As for what the next chapter of her marriage and life with Julius will be, the actress will pen a memoir, Finding Me, due out in April 2022, that will likely offer more insights on that. It will chronicle her life and illustrious career, from navigating poverty as a child in her home state of Rhode Island to becoming an award-winning actress. "I believe that our stories, and the courage to share them, is the most powerful empathetic tool we have," Viola said in a statement. "This is my story… straight no chaser."
Madonna Posts Lengthy Response To DaBaby Following His Recent Controversial Comments—"If You're Going To Make Hateful Remarks…Know Your Facts!" – The Shade Room
Roommates, the intense fallout and backlash from DaBaby's controversial comments at the recent Rolling Loud festival continue—and this time music legend Madonna has chimed in. Taking to Instagram, Madonna posted a very lengthy response to DaBaby and called him out on his "ignorance" and suggested that he "know his facts" before making claims regarding the LGBTQ+ community.
Madonna wrote the following message directly calling out DaBaby:
"A message to DaBaby – if you're going to make hateful remarks to the LGBTQ+ community about HIV/AIDS then know your facts:
After decades of hard won scientific research— there are life saving medicines available to children born with HIV, to people who contract HIV through blood transfusions, dirty needles or exchange of bodily fluids. These new ARV's can keep a person with AIDS alive for the rest of their lives!!! AID's is not transmitted by standing next to someone in a crowd.
I want to put my cellphone lighter up and pray for your ignorance, No one dies of AIDS in 2 or 3 weeks anymore. Thank God 🙏. And your sexist remarks about Ladies who's pussies need to smell like water only encourage more discrimination against women who fight daily against the oppression of living under the constraints of the Male Gaze.
People like you are the reason we are still living in a world divided by fear. All Human beings should be treated with dignity and respect regardless of race, gender, sexual preference or religious beliefs. AMEN. @dababy."
Madonna's comments follow similar statements made by fellow musical icon Elton John, who also firmly slammed DaBaby for his remarks.
As we previously reported, DaBaby has been at the center of controversy all week after he made highly controversial comments about the LGBTQ+ community and HIV/AIDS during his headlining set at the Rolling Loud festival.
Want tea directly in your text inbox? Hit us up at 917-722-8057 or  click here to join!
Steven Spielberg's Daughter Destry Addresses Nepotism Claims After Ben Stiller Sparks Debate – E! Online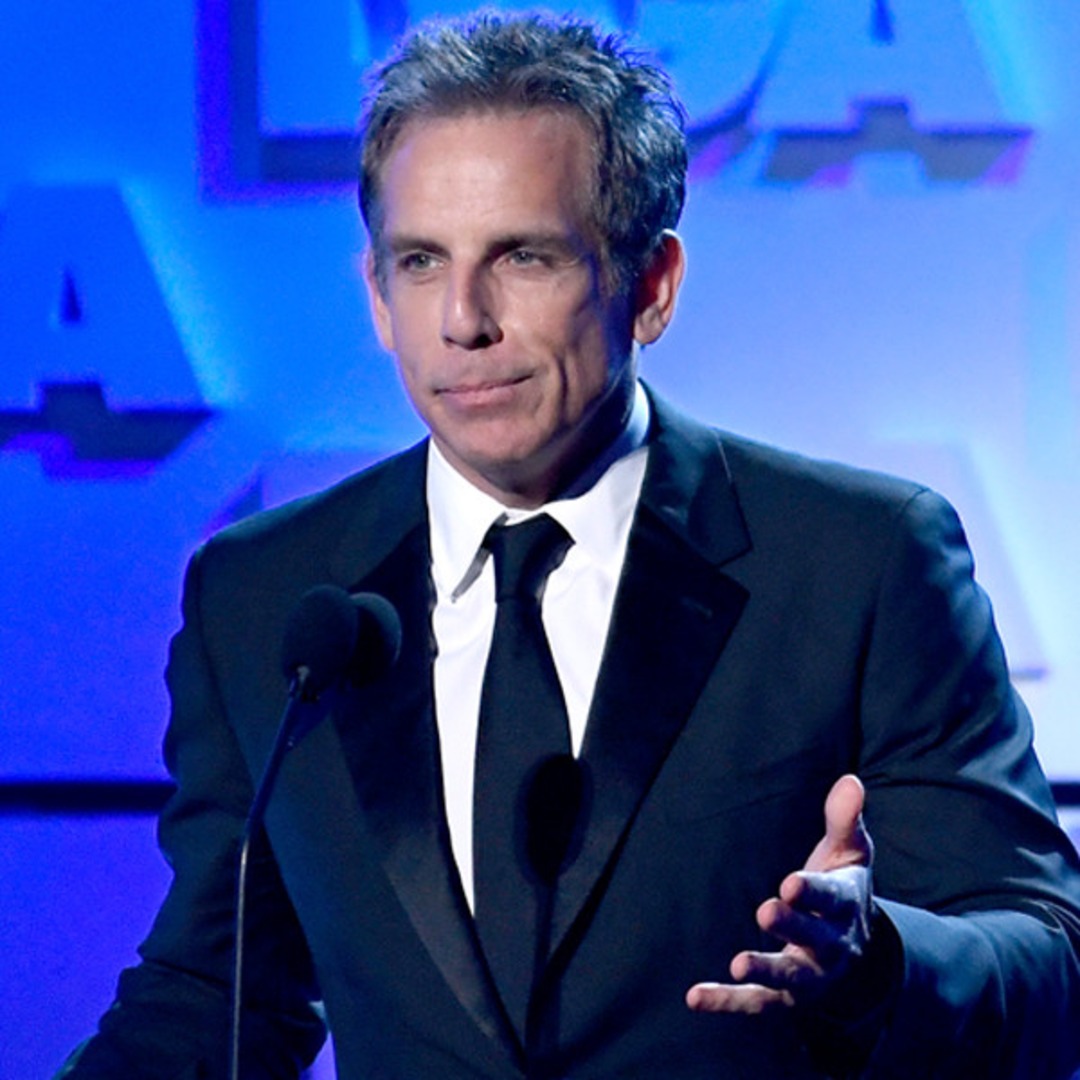 Steven Spielberg's daughter is weighing in on a debate about nepotism that was spurred by her short film. 
On Tuesday, July 27, Deadline reported that actor Hooper Penn, son of Sean Penn, had joined the cast of upcoming short film The Rightway. The project, which soon starts production in New York, is directed by Destry Spielberg, the 24-year-old daughter of the legendary Oscar-winning filmmaker, and written by Owen King, son of Stephen King. 
Film producer and The Black List founder Franklin Leonard responded to a tweet announcing the film by quipping, "Hollywood's a meritocracy, right?" Franklin was making a point about the numerous individuals involved in the film having familial connections in the industry, and he has previously been vocal about the ways in which the Hollywood system tends to keep underrepresented groups from getting work, particularly behind the camera.
His tweet led Ben Stiller, whose late parents Jerry Stiller and Anne Meara were both prominent performers, to chime in with, "Too easy @franklinleonard. People, working, creating. Everyone has their path. Wish them all the best."