Princess Beatrice Sports Chic Outfit for Lunch with a Friend
Princess Beatrice is enjoying a day out with a friend!
The 32-year-old royal shared a laugh with a friend as they ate lunch outside of Scott's Restaurant on Tuesday afternoon (May 4) in the Mayfair neighborhood of London, England.
PHOTOS: Check out the latest pics of Princess Beatrice
Princess Beatrice looked super chic in a stylish tan coat over a black dress paired with black stockings and black boots while carrying a bright blue handbag.
After lunch, Princess Beatrice was spotted chatting on the phone as she continued on with her day.
Princess Beatrice's latest outing marks the first time she has been spotted out since attending her grandfather Prince Philip's funeral last month.
She attended the funeral with husband Edoardo Mapelli Mozzi, whom she married in July 2020.
In a rare interview, Princess Beatrice spoke candidly about being a stepmom to Edoardo's 5-year-old son. Here's what she said.
Millie Bobby Brown, 17, Holds Hands With Jon Bon Jovi's Son Jake Bongiovi, 19, In 1st New Couple Pics
Millie Bobby Brown and Jake Bongiovi were spotted staying close while walking around New York in stylish summer outfits this week.
It looks like Millie Bobby Brown, 17, and Jake Bongiovi, 19, could be the cutest new young couple in Hollywood! The actress and the son of rocker Jon Bon Jovi, 59, were photographed keeping each other close by holding hands during a New York stroll on June 17 and it was sweet to see. She was wearing a short-sleeved white top and long light pink skirt while enjoying the fresh air under the sun while he wore a short-sleeved tan button-down top that had a palm tree embroidered on one front side of it and matching shorts with blue stripes. Check out the pics HERE!
Billie paired her outfit with floral flat shoes with a strap in the middle as well as a dark brown face mask and a necklace while Jake went with white socks and sneakers. The talented British star had her brown locks clipped back and had sunglasses resting on top of her head while her reported new beau also rocked sunglasses. They also both took turns holding a blue tote bag that had an adorable puppy in it over their shoulder.
Before Millie and Jake's latest outing, there were rumors going around about a new romance between them but this is the first time they've been publicly seen together. Since they've both grown up in the spotlight, we can definitely understand how they would develop a romance. Millie, of course, is best known for her work in television and film, most noticeably as Eleven in Netflix's Stranger Things, and Jake is the second-youngest of his dad, who is best known for his band Bon Jovi, and his mom Dorothea.
When Millie's not enjoying time out with the hunky Jake, she's working hard in her role as Eleven. The highly successful show is set to premiere its fourth season and a mannequin of Eleven was recently spotted being hauled out on a stretcher during filming in Georgia, according to Page Six.
Netflix has yet to announce the release date of the fourth season but in Apr., Millie's co-star Finn Wolfhard said told fans it "should be out sometime next year" hopefully.
NYC Psychiatrist Says 'Psychopathic' Whites Steal Everything, She Fantasizes About Killing Them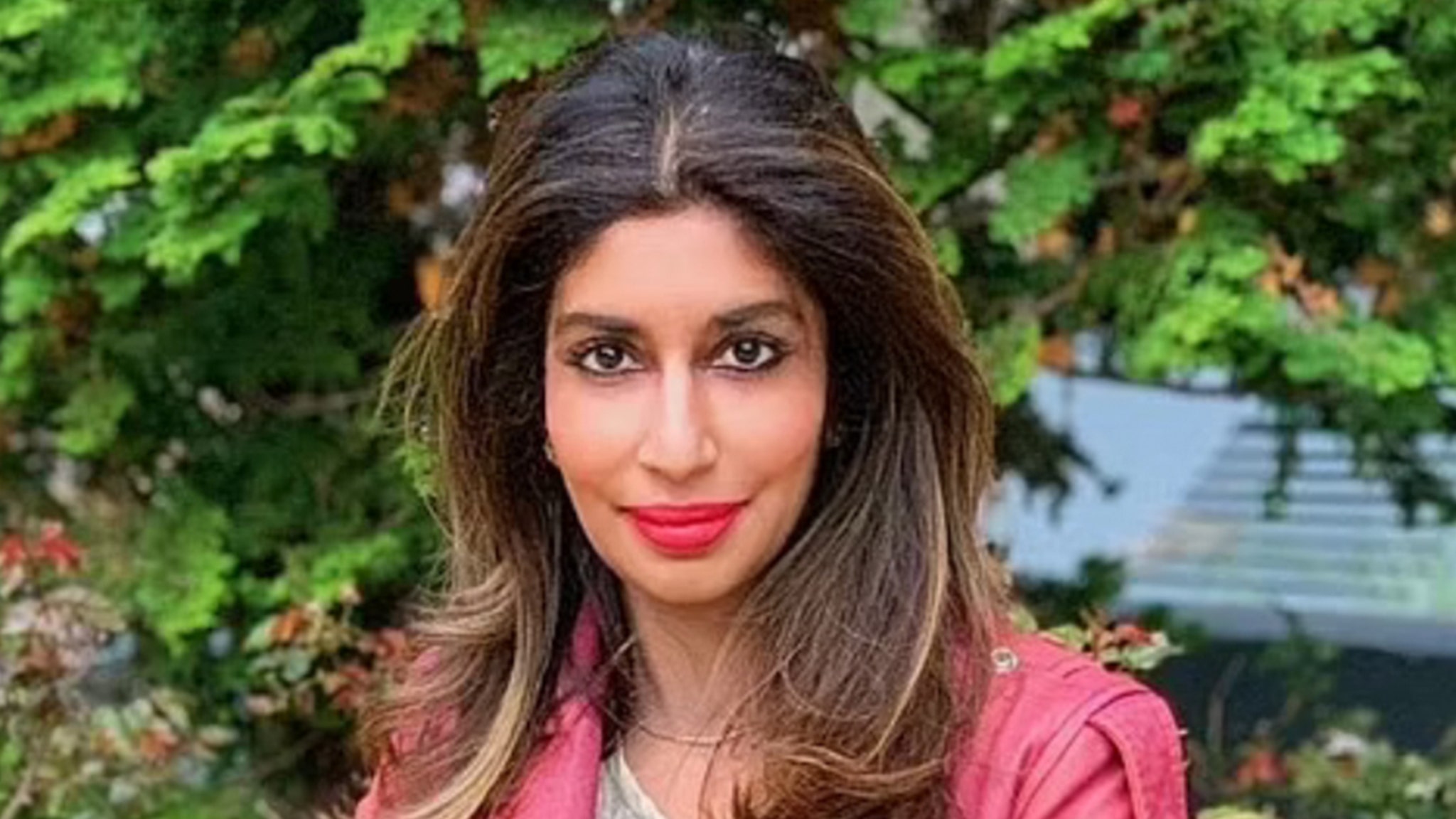 White people can't help lying and stealing everything in sight — from entire countries, to cultures, right on down to vegetarianism and yoga … so claims a controversial psychiatrist who openly admits to homicidal fantasies.
Dr. Aruna Khilanani went on the attack against ALL white people again … calling them "psychopathic" due to what she sees as a never-ending stream of lies dating back to their so-called "discovery" of America.
In our exclusive interview, Dr. Aruna Khilanani explains why she said there were "no good apples" among White people. She also explains her claim that White people are "psychopathic." pic.twitter.com/CMfrz5vO3K

— Marc Lamont Hill (@marclamonthill) June 17, 2021
@marclamonthill
Khilaniani, who practices psychiatry in Manhattan, told Marc Lamont Hill on his show, "Black News Tonight" … "Every time you (whites) steal a country, you loot, you say you discovered something."
Khilaniani also said colonialism is all about "sanitizing the violence" that was required to steal from Indigenous people — which is far from a controversial statement. However, she extrapolated even further, adding … "You discovered vegetarianism, you've discovered yoga. Everything is a discovery and it's all actually stolen!"
Keep in mind, this is the same doctor who came under fire after an April lecture to Yale students, during which she admitted having violent fantasies about shooting and killing white people.
The racism expressed by Dr. Aruna Khilanani in a Grand Rounds at Yale, just released by @bariweiss & @kittypurrzog, is deeply worrisome & counter-productive. Of course, as an invitee, she is free to speak on campus. But her views must be soundly rejected. https://t.co/9KoFtOXOG9

— Nicholas A. Christakis (@NAChristakis) June 4, 2021
@NAChristakis
Her lecture, entitled, "The Psychopathic Problem of the White Mind" pissed off Yale educators, and unleashed a flood of negative reviews of her NYC practice … some of which accused her of anti-Semitism.
Here's the thing … Khilaniani has valid arguments about the violent nature of colonialism, but they're undermined by her overt embracing of violence, and ridiculous arguments … about things like vegetarianism.
Big Sean Reportedly Got Jhene Aiko PREGNANT! (Details)
Good news guys. MTO News is hearing from an EXTREMELY reliable insider that rapper Big Sean and his longtime girlfriend Jhene Aiko are expecting a child together.
The child will be the second for Jhene, 33, and the first for Big Sean.
MTO News spoke with one of Jhene's friends who told us that Jhene is likely pregnant. The friend explained, "I think Jhene and Sean have been trying for a while – since the pandemic. Now she's acting different. She stopped smoking weed and she's been laying low. That's not like [Jhene] so I think she's pregnant."
Big Sean & Jhene Aiko Flirt Online
But don't expect to see a giant baby bump from Jhene. Her friend explained to MTO News, "She's not showing now. That's not all that crazy, because she didn't really show until her 6th month with her [first child]."
Jhene Aiko is a singer and songwriter who first garnered International acclaim by appearing on Big Sean's single "Beware", also featuring Lil Wayne. That became her first top 40 single on the US Billboard Hot 100 chart. In November 2013, she released her first project for Artium and Def Jam, an extended play (EP), titled Sail Out. The EP was supported by the singles "3:16AM", "Bed Peace" and "The Worst", the latter of which went on to become certified platinum by the Recording Industry Association of America (RIAA).