Receptionist Excluded From Pizza Order At Work Sued And Won $32,000 In Court – The Shade Room
TSR Cut The Foolery: Sometimes it pays to be petty, $32,000 to be exact for a car dealership receptionist who was feeling a way when she apparently got left out during the office pizza order.
A court recently described Malgorzata Lewicka's experience as a "campaign of victimization," and that she had been deliberately excluded from "Pizza Fridays" at the car dealership she worked at before being laid off in January of 2019, Newsweek reports.
Managers at Hartwell, a Ford car dealership in Watford, U.K., would ask their staff which takeaway food they would like to order every month, but Lewicka told the court that she was not asked what she would like to eat.
Sis explained that "other employees were asked but she was not asked if she wanted to order food or participate." Lewicka added that this occurred after she had accused one of the staff members of sexual discrimination back in March of 2018.
Her colleague was investigated following the complaint and Hartwell found that gross misconduct had been committed. The colleague was issued a written final warning.
That wasn't the only issue Lewicka had with her former employer. She also complained about her working hours and pay.
After speaking out, Lewicka says she was left out of the office festivities including the company-wide lunch, which took place on the last Friday of every month.
Hartwell claimed that Lewicka was not invited to the lunches because she was a part-time worker, finishing daily at 1 p.m., but the court ruled that this was not a reasonable excuse.
Judge Jennifer Bartlett said: "We accept that the lunches may have been ad hoc and they were informal. However (Lewicka) gave clear evidence that at Hemel a manager went around the site taking lunch orders and that she was included. However when she moved to Watford she was not asked if she wanted to order or participate whereas other colleagues were…She could have been asked if she wanted to join in."
The judges added: "We find that her exclusion was victimization which continued until around the time of her dismissal."
It's bigger than the pizza though, y'all. The court also heard testimony that some of Lewicka's colleagues would not speak to her and hang up the phone if she picked up their call.
The judge ruled that she received less favorable treatment as a part-time employee because she is a single mother, and this amounted to sexual discrimination.
Lewicka was awarded the £23,079 ($32,078.31) for loss of earnings and injury to her feelings.
We can all benefit from being kinder, and if you're not, Ms. Lewicka just taught us it might cost ya!
Want tea directly in your text inbox? Hit us up at 917-722-8057 or  click here to join!
Millie Bobby Brown, 17, Holds Hands With Jon Bon Jovi's Son Jake Bongiovi, 19, In 1st New Couple Pics
Millie Bobby Brown and Jake Bongiovi were spotted staying close while walking around New York in stylish summer outfits this week.
It looks like Millie Bobby Brown, 17, and Jake Bongiovi, 19, could be the cutest new young couple in Hollywood! The actress and the son of rocker Jon Bon Jovi, 59, were photographed keeping each other close by holding hands during a New York stroll on June 17 and it was sweet to see. She was wearing a short-sleeved white top and long light pink skirt while enjoying the fresh air under the sun while he wore a short-sleeved tan button-down top that had a palm tree embroidered on one front side of it and matching shorts with blue stripes. Check out the pics HERE!
Billie paired her outfit with floral flat shoes with a strap in the middle as well as a dark brown face mask and a necklace while Jake went with white socks and sneakers. The talented British star had her brown locks clipped back and had sunglasses resting on top of her head while her reported new beau also rocked sunglasses. They also both took turns holding a blue tote bag that had an adorable puppy in it over their shoulder.
Before Millie and Jake's latest outing, there were rumors going around about a new romance between them but this is the first time they've been publicly seen together. Since they've both grown up in the spotlight, we can definitely understand how they would develop a romance. Millie, of course, is best known for her work in television and film, most noticeably as Eleven in Netflix's Stranger Things, and Jake is the second-youngest of his dad, who is best known for his band Bon Jovi, and his mom Dorothea.
When Millie's not enjoying time out with the hunky Jake, she's working hard in her role as Eleven. The highly successful show is set to premiere its fourth season and a mannequin of Eleven was recently spotted being hauled out on a stretcher during filming in Georgia, according to Page Six.
Netflix has yet to announce the release date of the fourth season but in Apr., Millie's co-star Finn Wolfhard said told fans it "should be out sometime next year" hopefully.
NYC Psychiatrist Says 'Psychopathic' Whites Steal Everything, She Fantasizes About Killing Them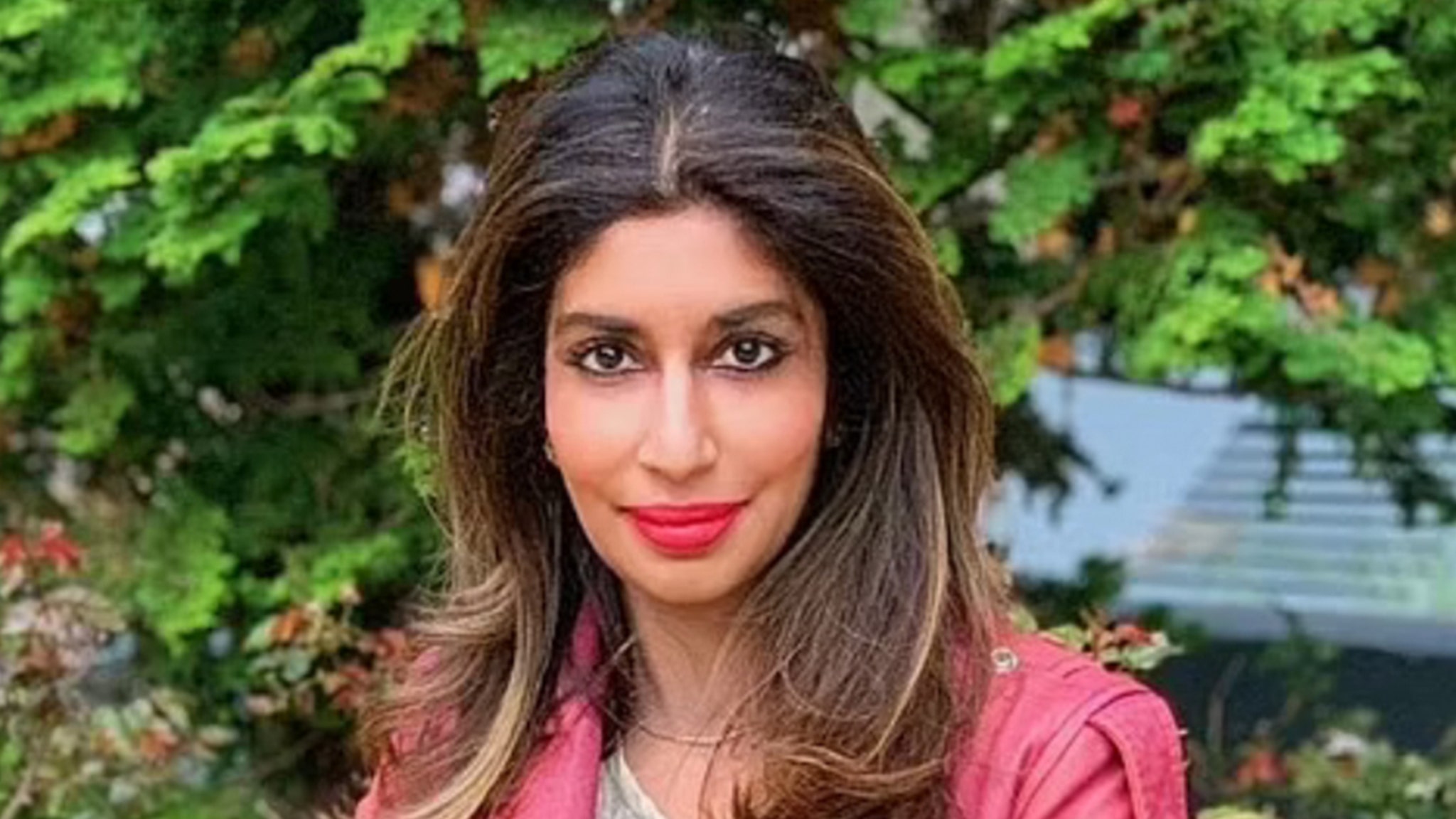 White people can't help lying and stealing everything in sight — from entire countries, to cultures, right on down to vegetarianism and yoga … so claims a controversial psychiatrist who openly admits to homicidal fantasies.
Dr. Aruna Khilanani went on the attack against ALL white people again … calling them "psychopathic" due to what she sees as a never-ending stream of lies dating back to their so-called "discovery" of America.
In our exclusive interview, Dr. Aruna Khilanani explains why she said there were "no good apples" among White people. She also explains her claim that White people are "psychopathic." pic.twitter.com/CMfrz5vO3K

— Marc Lamont Hill (@marclamonthill) June 17, 2021
@marclamonthill
Khilaniani, who practices psychiatry in Manhattan, told Marc Lamont Hill on his show, "Black News Tonight" … "Every time you (whites) steal a country, you loot, you say you discovered something."
Khilaniani also said colonialism is all about "sanitizing the violence" that was required to steal from Indigenous people — which is far from a controversial statement. However, she extrapolated even further, adding … "You discovered vegetarianism, you've discovered yoga. Everything is a discovery and it's all actually stolen!"
Keep in mind, this is the same doctor who came under fire after an April lecture to Yale students, during which she admitted having violent fantasies about shooting and killing white people.
The racism expressed by Dr. Aruna Khilanani in a Grand Rounds at Yale, just released by @bariweiss & @kittypurrzog, is deeply worrisome & counter-productive. Of course, as an invitee, she is free to speak on campus. But her views must be soundly rejected. https://t.co/9KoFtOXOG9

— Nicholas A. Christakis (@NAChristakis) June 4, 2021
@NAChristakis
Her lecture, entitled, "The Psychopathic Problem of the White Mind" pissed off Yale educators, and unleashed a flood of negative reviews of her NYC practice … some of which accused her of anti-Semitism.
Here's the thing … Khilaniani has valid arguments about the violent nature of colonialism, but they're undermined by her overt embracing of violence, and ridiculous arguments … about things like vegetarianism.
Everything We Know About Kohl's 2-Day Wow Deals Event – E! Online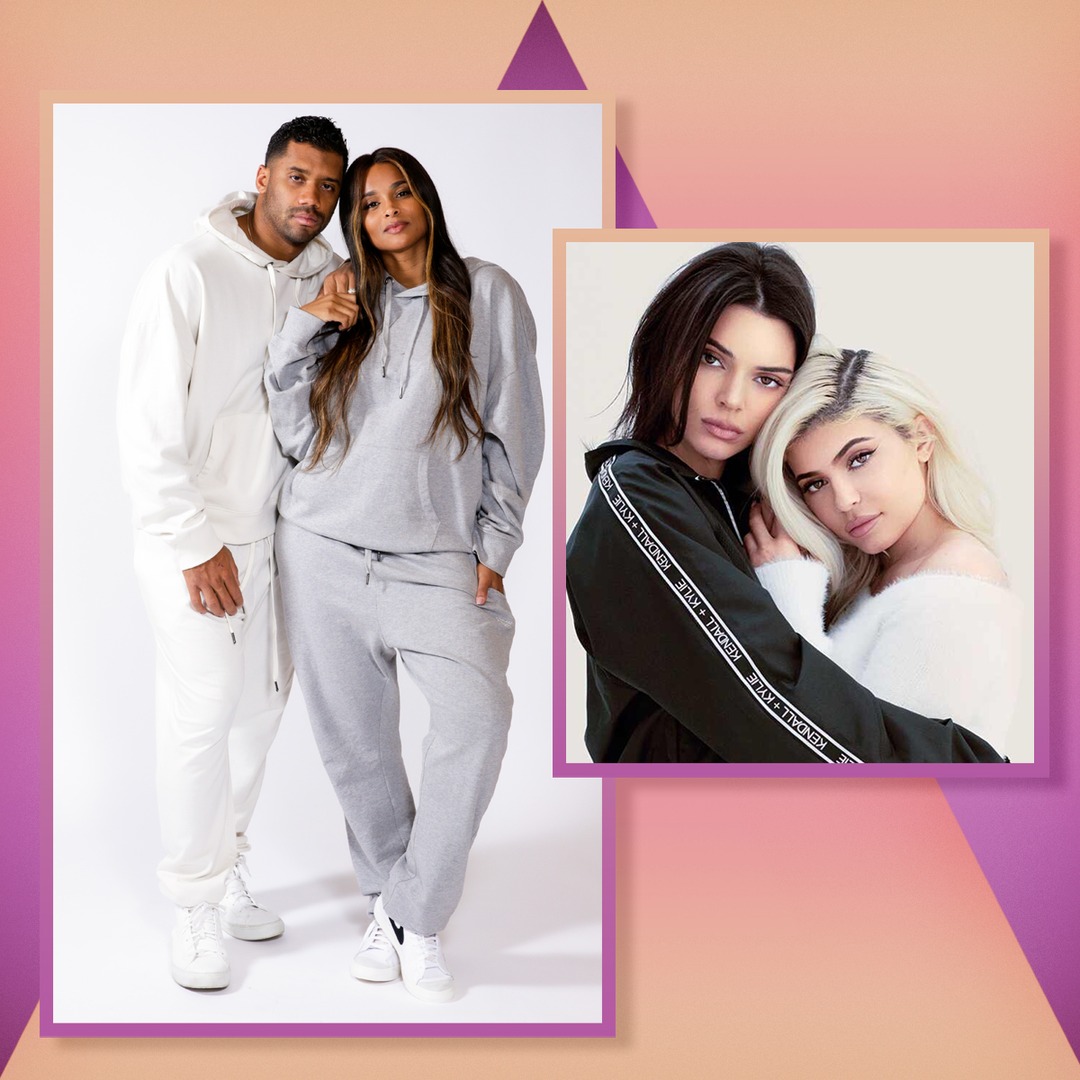 We independently selected these deals and products because we love them, and we think you might like them at these prices. E! has affiliate relationships, so we may get a commission if you purchase something through our links. Items are sold by the retailer, not E!.
E! shoppers, are you ready to score major savings at Kohl's?
Starting 6/21 through 6/22, Kohl's is offering deep discounts and savings on home, toys, beauty, apparel and more! During the 2-day Wow Deals event, the retailer will be dropping new deals each day online and in stores. But you don't have to wait until Monday to save big, the deals have already started!
In addition to the daily deals, Kohl's customers can earn $10 in Kohl's Cash for every $50 spent on purchases during WOW Deals, which can then be used to save on future Kohl's purchases. Even better, Kohl's Card customers can save an additional 15% off exclusive offers on top of the savings event promotions.
From celeb-loved apparel collections from Kendall and Kylie Jenner, Russell and Ciara Wilson and Lauren Conrad to deals on kitchen appliances and home essentials, we rounded up the best deals that are already live! Even better, you can pick up your orders at a Kohl's store near you!
Scroll below to start saving!