The true story of how the FBI cracked the San Bernardino shooter's iPhone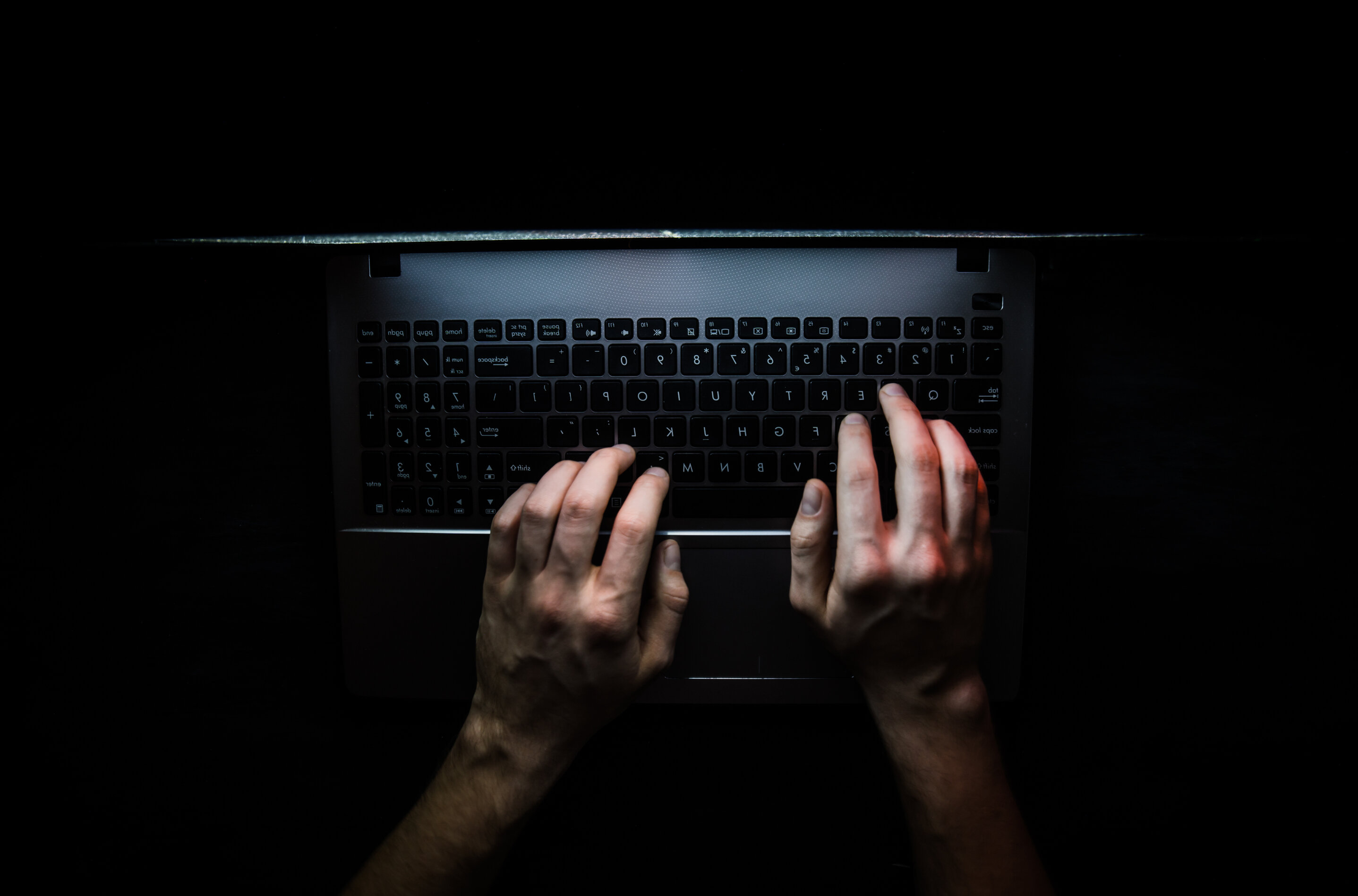 Apple and the FBI were engaged in a massive fight over encryption in the early part of 2016, following the December 2015 mass shooting in San Bernardino. A husband and wife shot and killed more than a dozen people, and then they died in the ensuing fight with the police. They left behind an iPhone 5C running iOS 9, the latest operating system available for iPhone and iPad at the time. The government wanted to gain access to the phone to see if it could determine any links between the two shooters and the Islamic State, but they could not break the encryption. The FBI attempted to have a court force Apple to create a backdoor in iOS that would allow them to retrieve whatever data sat behind the screen's password. Apple fiercely opposed that order, explaining that it doesn't have a backdoor into iOS, and creating one would be a massive security risk for all iPhone users.
In the months that followed, the FBI admitted to finding a solution to hack the iPhone 5C's encryption and backed away from the case. Apple won the argument over encryption back then, but governments worldwide have been trying to push backdoor legislation ever since. The FBI later confirmed it paid $900,000 for the exploit that allowed it to get into the iPhone, but didn't disclose how the exploit worked. The FBI did not find any helpful information on the iPhone 5C belonging to the shooters after unlocking it. Experts in the field believed Israeli firm Cellebrite came up with the hack, but that was never confirmed. It seemed we'd never learn the truth, but a new report might finally reveal the true story of how the FBI broke the iPhone's encryption.
Today's Top Deal Crazy Amazon deal gets you Sylvania color LED smart light bulbs for only $7 each! List Price:$34.99 Price:$27.99 You Save:$7.00 (20%)
Available from Amazon, BGR may receive a commission Buy Now Available from Amazon BGR may receive a commission
An investigation from The Washington Post says that white-hat security research company Azimuth was responsible for developing a chain of iOS vulnerabilities that could be used to bypass the lock screen of an iPhone.
The report reminds us that iOS 9 deployed a security feature that would block attempts to brute-force a password. That's a procedure that involves guessing the four-digit PIN of an iPhone using a program that tries every possible combination. This could be accomplished in about 25 minutes before iOS 9.
The FBI only had 10 tries with the iPhone 5C they wanted to hack before the software would erase the device's contents. That's where Azimuth came into play:
Two Azimuth hackers teamed up to break into the San Bernardino iPhone, according to the people familiar with the matter, who like others quoted in this article, spoke on the condition of anonymity to discuss sensitive matters. Founder Mark Dowd, 41, is an Australian coder who runs marathons and who, one colleague said, 'can pretty much look at a computer and break into it.' One of his researchers was David Wang, who first set hands on a keyboard at age 8, dropped out of Yale, and by 27 had won a prestigious Pwnie Award — an Oscar for hackers — for 'jailbreaking' or removing the software restrictions of an iPhone.
Dowd had found a bug in open-source code from Mozilla even before the San Bernardino events. Apple relied on Mozilla's software to allow accessories to be plugged into the iPhone's Lightning port.
Wang used the Mozilla bug to create an exploit that allowed access to the phone. A different bug was then used for "greater maneuverability." A final exploit gave them complete control over the phone's processor. A piece of brute force software was then used to try all possible password combinations, bypassing the security feature that would erase the device's storage after 10 failed attempts. The exploit was named Condor.
The researchers tested the tool on a dozen iPhone 5C devices, including phones that were bought on eBay. They then showed Condor to the FBI, and agency experts tested Condor on other devices to ensure it would work. Every test was successful, and that's how Condor netted Azimuth a $900,000 payout.
The report notes that FBI officials were relieved but disappointed that they could not advance the encryption backdoor fight. Separately, Apple might be unhappy with security experts building tools that could be used to break into its devices. But the Post explains Azimuth's success helped Apple, as the company never had to face a court order to build a backdoor into that particular iPhone 5C, which would have set a dangerous precedent.
Mozilla never knew a security bug in its software was used to advance the iPhone 5C hack. The company patched the problem about a month after the FBI unlocked the iPhone 5C, rendering the flaw useless. Without that bug, the whole chain of exploits would not have worked.
Apple never knew who was responsible for the hack either, but came close while suing a different security research firm that allowed security researchers to create virtual iPhones on desktops. Wang co-founded that firm, Corellium, in 2017. The full report is worth a read, as it provides more background details on the San Bernardino events, as well as the Apple vs. Corellium legal battles that are unrelated to the 2016 iPhone 5C hack.
Today's Top Deal
Amazon shoppers are swarming to get this discounted gadget that went viral on TikTok List Price:$35.99 Price:$30.99 You Save:$5.00 (14%)
Available from Amazon, BGR may receive a commission Buy Now Available from Amazon BGR may receive a commission
String of satellites baffles residents, bugs astronomers
A string of lights that lobbed across the night sky in parts of the United States over three nights earlier this week had callers frantically calling TV stations from Texas to Wisconsin and speculating that a fleet of UFOs was coming
PHILADELPHIA — A string of lights that lobbed across the night sky in parts of the U.S. on Wednesday, Thursday and Friday had some people wondering if a fleet of UFOs was coming, but it had others— mostly amateur stargazers and professional astronomers— lamenting the industrialization of space.
The train of lights was actually a series of relatively low-flying satellites launched by Elon Musk's SpaceX as part of its Starlink internet service earlier this week. Callers swamped TV stations from Texas to Wisconsin reporting the lights and musing about UFOs.
An email to a spokesman for SpaceX was not returned Saturday, but astronomy experts said the number of lights in quick succession and their distance from Earth made them easily identifiable as Starlink satellites for those who are used to seeing them.
"The way you can tell they are Starlink satellites is they are like a string of pearls, these lights travelling in the same basic orbit, one right after the other," said Dr. Richard Fienberg, press officer for the American Astronomical Society.
Fienberg said the satellites that are being launched in large groups called constellations string together when they orbit, especially right after launching. The strings get smaller as time goes on.
This month, SpaceX has already launched dozens of satellites. It is all part of a plan to bridge the digital divide and bring internet access to underserved areas of the world, with SpaceX tentatively scheduled to launch another 120 satellites later in the month. Overall, the company has sent about 1,500 satellites into orbit and has asked for permission to launch thousands more.
But prior to recent years, there were maybe a few hundred satellites total orbiting Earth, mostly visible as individual lights moving across the sky, Fienberg said. The other handful of companies that are planning to or have launched the satellite constellations have not launched recently and largely pushed them into orbit at a farther distance from Earth, he said.
Fienberg's group as well as others that represent both professional and amateur stargazers don't love the proliferation of satellites that can obscure scientific data and ruin a clear night of watching the universe. The International Astronomical Union issued a statement in July 2019 noting concern about the multiple satellite launches.
"The organisation, in general, embraces the principle of a dark and radio-quiet sky as not only essential to advancing our understanding of the Universe of which we are a part, but also as a resource for all humanity and for the protection of nocturnal wildlife," the union's representatives wrote. They noted that light reflection can interfere with astronomical research, but the radio-waves can also cause problems for specialized research equipment such as those that captured the first images of a black hole.
Fienberg said there is no real regulation of light pollution from satellites, but SpaceX has voluntarily worked to mitigate that by creating visors that dampen the satellites' reflection of sunlight. They've made significant progress in just two years, he said, but many hope that the satellites will some day be at such a low magnitude that they will not be visible to the naked eye even at dusk or dawn.
Fienberg noted a massive telescope being built in Chile, costing millions of dollars and a decade of planning. The telescope will capture a huge swath of the sky in the Southern hemisphere and take continual pictures to record a sort of movie that will show the universe changing. Because of its size, nearly eight meters across, the massive telescope could also lead to the discovery of dimmer objects in the night sky, he said.
The plan is for the telescope to start recording in 2023. And with plans for thousands of satellites, Fienberg said it's hard to imagine that they won't cause issues with the data since there's no way to correct for their lights and know what amount of light should be emitted from any dimmer objects behind the path of the satellites, which could also create ghost images in the data.
"We're talking with companies now and hoping to continue to make progress, and potentially by the time it goes into operation, have tools and techniques to correct for the lights and perhaps fainter satellites," Fienberg said. "We can't say this is wrong and you have to stop because the point is to provide internet access to the whole globe. It's an admirable goal, that we would support, if it didn't mean giving up something else… the night sky."
Tesla Cybertruck hits New York ahead of Elon Musk's SNL hosting appearance
Tesla, SpaceX and Boring Company honcho Elon Musk isn't the only tech-world curiosity stirring up New York this weekend. It seems the soon-to-be SNL host has been joined by the Tesla Cybertruck (or at least a prototype of it).
The notorious Armageddon-ready e-pickup, which starred in a viral demo-gone-wrong in 2019, appears in a video tweeted out Saturday by Tesla. The brief clip shows the vehicle rolling past the Radio City Music Hall (doesn't look like any Rockettes were injured during the stunt — or any rockets either, for that matter).
Twitter user Eric Rihlman also tweeted out footage of the Cybertruck, and he posted a still shot of the pickup making its way through Times Square on Friday night, along with a comment about the "Blade Runner vibes" he felt on witnessing the spectacle.
That tweet got a rise out of Musk himself, who replied, "Great pic." (On Friday, Musk had tweeted that the prototype would be visiting New York.)
Musk of course is scheduled to host Saturday Night Live tonight, where, he's said, there's "no telling" what he'll do. Here's how to watch, as well as what to know about the comments that Musk, his fans, and SNL cast members have made about his role as host.
As for the Tesla Cybertruck, it's supposed to launch sometime this year. But in April, Musk made it sound like that may not be happening.
How to watch Technoking Elon Musk on SNL
Tesla and SpaceX CEO Elon Musk is hosting Saturday Night Live this week. He's coming in fresh from Wednesday's successful Starship prototype landing but also on the heels of recent customer complaints about Tesla's Solar Roof costs and last month's deadly Tesla crash. If you have the desire to spend part of your Saturday finding out if the self-proclaimed Technoking makes a good comedy show host, here are the details.
Update: NBC announced Saturday afternoon that the show would be live-streamed internationally for the first time. The link for people to watch outside of the US is here.
How do I watch?
SNL airs on NBC, and it's available to watch on the NBC website if you have a cable login. It will also be available on other live TV streaming services like Sling TV, Hulu with Live TV, YouTube TV, and Fubo TV.
If you don't catch it live, SNL episodes are available on Hulu and Peacock the next day.
When does it start?
It starts at 11:30PM ET on May 8th, which is — you guessed it — Saturday night.
What will happen?
Miley Cyrus will be performing. Beyond that, who knows! Perhaps Musk will make a bunch of references to Dogecoin, do a skit where he re-creates the faces he pulled while smoking weed, or joke about rockets catching fire. Maybe his Twitter charisma won't quite carry over, or maybe he'll shock us with a surprisingly good delivery of a witty monologue. It remains to be seen, but either way, I'm sure we'll hear all about it on Twitter.