TSRTech: Samsung Creates An Entire Hulu Series To Promote The Galaxy S21 Ultra Phone – The Shade Room
Samsung decided to cough up the coins needed to create a whole Hulu series surrounding their Galaxy S21 Ultra 5G. Their new show called 'Exposure' will showcase up-and-coming photographers competing in weekly challenges using only the Galaxy S21.
Roommates, it's no secret that companies often increase sales by featuring their products in entertainment content. Think about how many times you've seen Beats headphones in music videos. In the marketing world, that's called product placement.
Well, the electronics giant said forget traditional commercials and product placements and created a lane for themselves with this new venture. Samsung's device currently has five image sensors and entered the market earlier this year.
The winner of 'Exposure' will be crowned "America's best mobile photographer." There is currently no word on additional prizes.
Liz Levy, Hulu's VP Head of Branded Entertainment, exclusively told The Hollywood Reporter that their company recognizes "that it is imperative for publishers and brand partners to work together to redefine how we reach audiences."
'Exposure' will be available for streaming on April 26, 2021.
Samsung worked with Hulu and the global ad agency BBH Entertainment to develop the show from beginning to end. Will and Jada Pinkett Smith's company Westbrook Media is producing the series.
Companies are finding innovative ways to drive sales given the changing marketing scene. Branded entertainment is an emerging space hoping to tackle marketing challenges such as skippable advertisements.
"Our goal in creating the show is to take an innovative, engaging and much more compelling approach to communicating our camera technology and we're excited to see how creators will use the Galaxy S21 Ultra 5G in new and interesting ways," Janet Lee, Samsung's VP of Mobile Marketing told The Hollywood Reporter.
According to a review by The Verge, the show's main star deserves the hype. Reviewer Dieter Bohn rated the phone's camera system as the best they've "used on any Android phone" and deemed it "extremely competitive with the iPhone 12 Pro Max."
Want tea directly in your text inbox? Hit us up at 917-722-8057 or click here to join!
Reader Email: 'Can you Imagine trying to live in NY on 15,000 a year?'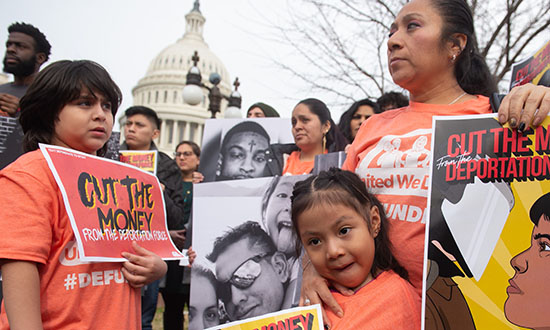 An adjunct immigration professor in New York responded to my article titled, "NY state to give $15,600 payments to illegal immigrants."
As you know, the Democrat-controlled NY legislature approved $2.1 billion in funds to provide $15,600 payments to undocumented workers who are in this country illegally.
Nearly 100,000 undocumented immigrants in New York are eligible for the $15,600 "first tier" payments.
An additional 200,000 undocumented immigrants will qualify for the second tier of the program that pays $3,200 per worker.
Rosemari Mealy JD, PhD made a strong argument that Americans should foot the bill for Covid relief payments to illegal immigrants.
Rosemari writes:
Greetings Ms. Rose:

As an adjunct professor who teaches Immigrant Rights and the Law at one of the CUNY colleges, I support this measure passed by the NY Assembly which provides COVID relief to NY's Undocumented Workers from a set-aside-designated fund. The intent of those payments comprise a sense of respect and compassion for the lives of human beings i.e. "workers" who are faceless to most people, including, if you read closely, many of those who commented with such selfish hostility on your site. Yet, these same undocumented men, women and families of the undocumented play a key role in keeping the wheels of commerce rolling in NY and throughout the nation.

In addition to working in underpaid and often critical jobs, they provide care and support to sustain the comfort and life to many. Let us not forget that many of these workers, especially women are often entrapped in the employment of the wealthy who depend on them to ensure their luxury life styles while exploiting the labor of the undocumented immigrants.

Can you even Imagine trying to live in NY on 15,000 a year? If NY State lawmakers (Democrats) exhibited that level of humanity during COVID 19, by recognizing this emergency to extend a hand to that sector of our community, then they have my vote.

Also, on a more personal note, I know now that I will have in my class at least "One More Dreamer" whose parent may be Haitian, or from one of the African or Latinx nations and is the daughter or son of an undocumented worker. She /he /they will now be able to study and focus on their coursework and will not have to drop out during the semester as a result of once again being homeless.

I close again with the following question, Can you even Imagine trying to live in NY on 15,000 a year? While the payments stipulates up to $15 000, most will probably not qualify. However, any amount of the grant could make an important difference in the lives of so many of NY's undocumented workers. The same worker(s) that we all have come to depend on.

Stay safe.
Peace.

Sent from my iPhone
Rosemari Mealy JD, PhD
Golfer Will Zalatoris Embraces 'Happy Gilmore' Comparisons; Adam Sandler Reacts
One of the golfers at The Masters looks eerily similar to the caddy in Happy Gilmore, and many are taking notice, even Adam Sandler!
Will Zalatoris is currently placed second in the prestigious golf tournament and showing off that he already knows that the Happy Gilmore comparisons would come around.
In fact, he even has one of the movie lines engraved on his wedge: "Mr. Gilmore, I'm Your Caddy".
Will explained in the social media video that he was "embracing" the comparisons as "a lot of people think I look like Mr. Gilmore's caddie, so I put that on my wedge."
After picking up on the comparisons online, Adam reacted to them on his Twitter.
Along with a few pictures from the movie, and one with Will's blonde hair blown back, he wrote, "Have fun today young man. Mr. Gilmore is watching you and very proud."
The caddy in the movie was played by Jared Van Snellenberg.
If you missed it, Adam recently celebrated Happy Gilmore's 25th Anniversary by doing this!
'Rocks' star Bukky Bakray took home the EE BAFTAs Rising Star Award tonight, and her reaction was absolutely priceless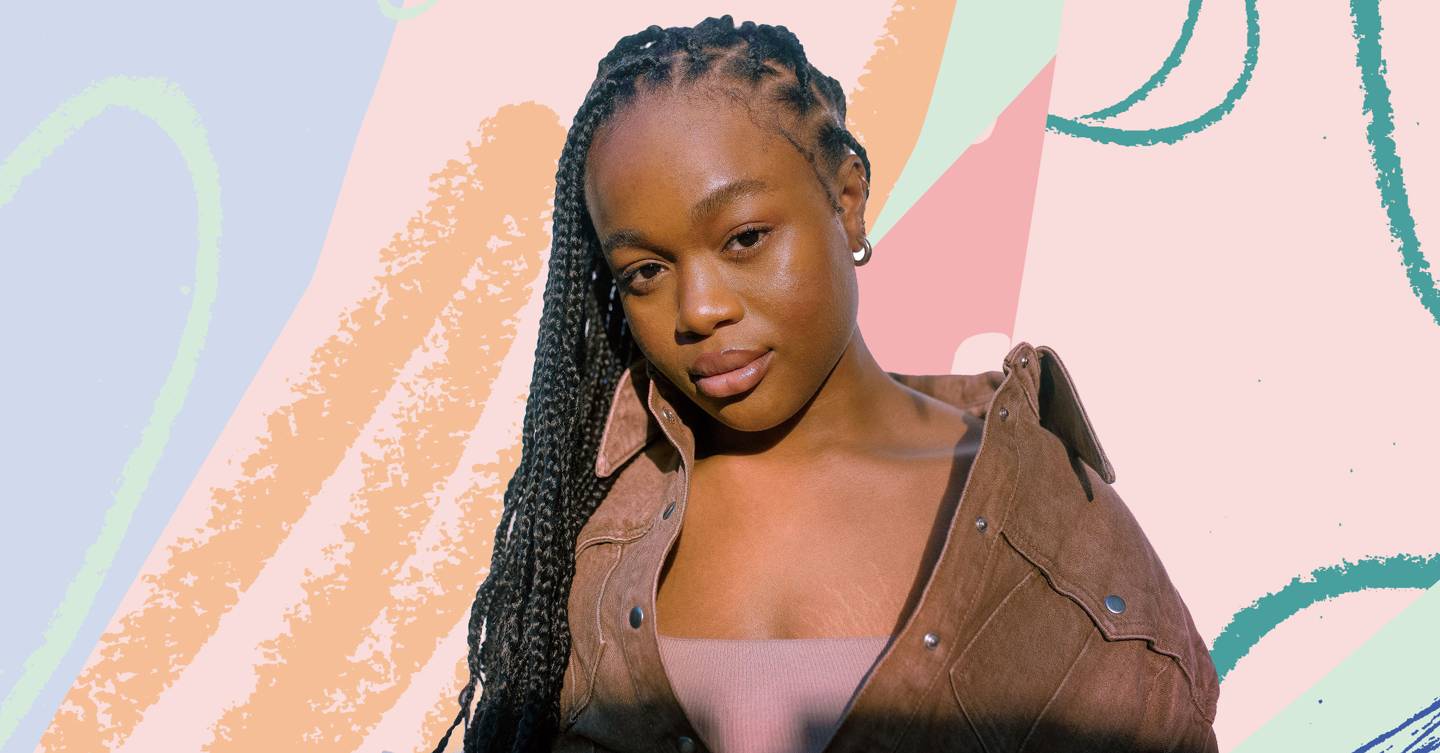 There were plenty of memorable moments from this year's BAFTAs. Priyanka Chopra Jonas and Nick Jonas took couple dressing to the next level, Phoebe Dynevor was the epitome of classic Hollywood glam, and director Chloe Zhao continued to sweep up awards season for Nomadland.
But the person who really stole our hearts tonight was 19-year-old actress Bukky Bakray. She plays the title role in British film Rocks, a coming-of-age drama about a schoolgirl in east London, who is forced to take care of herself and her little brother after their mother suddenly leaves home.
For her performance as Shola 'Rocks' Omotoso, Bukky took home the EE Rising Star award, the only award of the night voted for by the public. Bukky was nominated alongside Kingsley Ben-Adir, Morfydd Clark, Sope Dirisu and Conrad Khan.
Bukky's reaction to the award was absolutely priceless, with members of her family screaming with joy and embracing the young actress.
"Thank you God. Thank you to my parents, my mum that's here. Thank you for doing everything for me," Bukky said. "Thank you to the Rocks family for showing me what it means to live a life. I've never met women like you in my life."
Bukky also took the opportunity to honour those who have lost their lives during the Coronavirus pandemic, as well as the tragic recent deaths of Richard Okorogheye and rapper DMX.
"I also want to say sleep well to Richard, to DMX… Sleep well to everyone else who has died last year and this year; who went to bed indefinitely. I truly believe it is the love and the light that you have left on this universe which is holding us all today. Thank you so much."
As well as her incredibly moving acceptance speech, Bukky's hair and makeup look was also one of the highlights of the night. Joy Adenuga was the MUA behind the soft neutral glam using Lancôme, with hair by Dionne Smith.
Huge congratulations to Bukky on her well-deserved award. We can't wait to see what she does next.