We Went From 0-100K Subscribers on YouTube in Less Than a Year. Here's What You're Doing Wrong.

8 min read
Opinions expressed by Entrepreneur contributors are their own.
Watching that live subscriber count tick over to 100,000 subscribers had us fist-pumping. We did it. And it all happened in less than a year. It wasn't easy, but there's a surefire way to do this yourself. I'll give you my tips to make this happen for your channel and the pitfalls to avoid. You could be on your way to earning $10,000 per month with relative ease.
Related: How to Create a YouTube Channel in 3 Simple Steps
My five tips to success on YouTube are pretty simple. I'll elaborate further on them below.
Five tips to success on YouTube
1. Start over. If your channel has stalled and you don't feel like you're getting anywhere you need to stop. Stop immediately and reset. Constantly trying new things confuses your audience and gives your audience even more reasons to unsubscribe. 
2. The only way you will succeed on YouTube is with consistency. It sounds silly, but not reinventing the wheel with every new video will solidify your style and content with subscribers. They will keep coming back for more and new subscribers will know what to expect with each new video.
3. Make a concise, brief and fast-paced introduction video. This video lives on your channel landing page and effectively introduces you to your new subscribers. Making this brief, but concise will ensure you have a greater chance of nabbing a new subscriber. It also sets the tone for the type of content the viewer can expect to see in the future.
4. Live within the Analytics tab. This section of the YouTube Creator Studio is absolute gold. It's basically a free troubleshooter for your content. Did a particular video tank? If so, when did the viewer switch off, what did they do next…all of this is available in there. Best of all with any content that did perform well, you can dissect the reasons it performed well and aim to replicate those for future content.
5. Nurture your audience. Your audience is your community and they are your biggest fans. Treat them with the absolute respect they deserve. Try and respond to every single comment and most importantly take all of their feedback on board. If you consistently see feedback about things people don't like, or would like to see changed, fix the problem and make your community feel valued. I can't stress this point enough.
Related: 6 Ways You Can Use YouTube to Reach Your Intended Audience
Why consistency is key
Planning on having multiple presenters on your channel? Can you imagine if your favorite morning news show had different anchors each morning? If one of them irritated you or was bland on camera, you'd likely watch another channel. 
So why is your YouTube channel any different? If it's you that the audience has subscribed to, stop showing them new people, stick to the host they want to see.
It's the same story with content. If your favorite morning news show had the weather each morning and then suddenly decided to stop doing the weather, or perhaps did the weather for a new location in another country, why would you continue watching? 
Your channel is the same – if you review cars, stick to reviewing cars. If you shoot cooking explainer videos, don't start filming cats, stick to cooking explainer videos.
Every single time I am contacted by a creator that wants mentorship because they feel like their channel has stalled, I look through their channel history and there's often no consistency. Why would you keep watching a creator if their content was never consistent?
New types of content that have nothing to do with the content your original audience signed up for puts off existing subscribers. This leads to a multiplier effect where your loyal subscribers stop watching and your new audience never watches again. It then leads to the YouTube algorithm burying your channel because it assumes nobody is interested any longer.
Don't forget to follow the consistent messaging theme with things like video thumbnails. Make sure they are all in the same format and same style. By making your thumbnail style familiar, your viewers are more likely to click through when they see one of your videos recommended to them.
Stick to the basics, don't try and game the algorithm
Even if you cracked the YouTube algorithm and knew exactly how to game it, it wouldn't make a difference if your content wasn't good. The YouTube algorithm respects good content and if viewers like your content, they will share it, recommend it and rewatch it. These are signs that the algorithm will pick up on.
No matter how much you spend on video equipment, shooting locations, lighting and production, you need to have the basics right. The basics are good video quality (don't get that confused with high-quality expensive equipment — what I mean here is clear video that's in focus and legible), a coherent storyline that's easy to follow and most importantly good audio. 
You're probably like me — the second you land on a video with inconsistent audio, wind noise or lack of clarity, you switch off immediately. Get these things absolutely right before you lock in your format and shooting style.
Related: Turn your employees into entrepreneurs
How much can I earn on YouTube?
Our particular format is basic. It's me presenting and Igor, our lead producer, working the video camera and editing. The rule of thumb for YouTube used to be revenue of around $1,000 per million views.
That has changed massively over the last 5 years. Quality content with high viewer retention can now net around $5000 – $10,000 per million views. 
The variability comes down to CPM (cost per mille), which is the metric used to determine how much an advertiser will pay for a slot in your video. The more competition for those keywords, the more they will pay.
This means that a channel that nets around 2 million views per month could achieve $20,000 per month in revenue. You can connect the dots to see how this growth is exponential with the more viewers you get.
And that revenue figure is exclusive of any sponsorships or endorsements that occur outside of YouTube.
Related: Here Are the Best Months, Days and Times to Publish YouTube Videos
Be genuine, open yourself up to your audience
My final advice is to be genuine and be yourself. This is something else I see when I'm mentoring creators – they try to be something they're not. Your followers connect with you when they see you vulnerable and when you are your true self.
Being fake about who you are and what you do doesn't work in the long run. Let your community know who you are and what you're really about. And if you make a mistake along the way, own up to it. Embrace failure and learn from the feedback your audience gives you.
Your community is your biggest fan, so communicate with them and make them feel like they're at home.
A little about me
My family fled a war zone in Yugoslavia when I was young and immigrated to Australia with virtually nothing. I learned from my parents that you need to work hard to achieve your goals and that absolutely nothing comes free in life.
I've always been obsessed with cars and following high school I started a car news and reviews website called TheGarage. I ran this while studying mechanical engineering at university and eventually sold this site to another startup publication called CarAdvice in return for equity.
We eventually sold CarAdvice to the Nine Network in Australia for a final valuation of around $60 million. I then left CarAdvice, along with CarAdvice founder Alborz Fallah and Anthony Crawford and started a new publisher called CarExpert.
Since then we've launched what we believe is a world-first brand-agnostic car showroom called the CarExpert Experience Centre in Sydney, Australia. We plan to roll more of these out across the country to revolutionize the way people research a new car purchase. 
Simultaneously we launched the CarExpert YouTube channel – a channel dedicated to reviewing new cars, car technology and supplying car news. Today, just under a year after we started the channel from scratch we have over 100,000 subscribers and just under 2 million views per month. The channel now also generates enough money to cover the salary of our video team, plus resources.
If you're into cars, check out the CarExpert YouTube channel. 
loading…
Get $50 off Branch Furniture's Highly Rated Standing Desk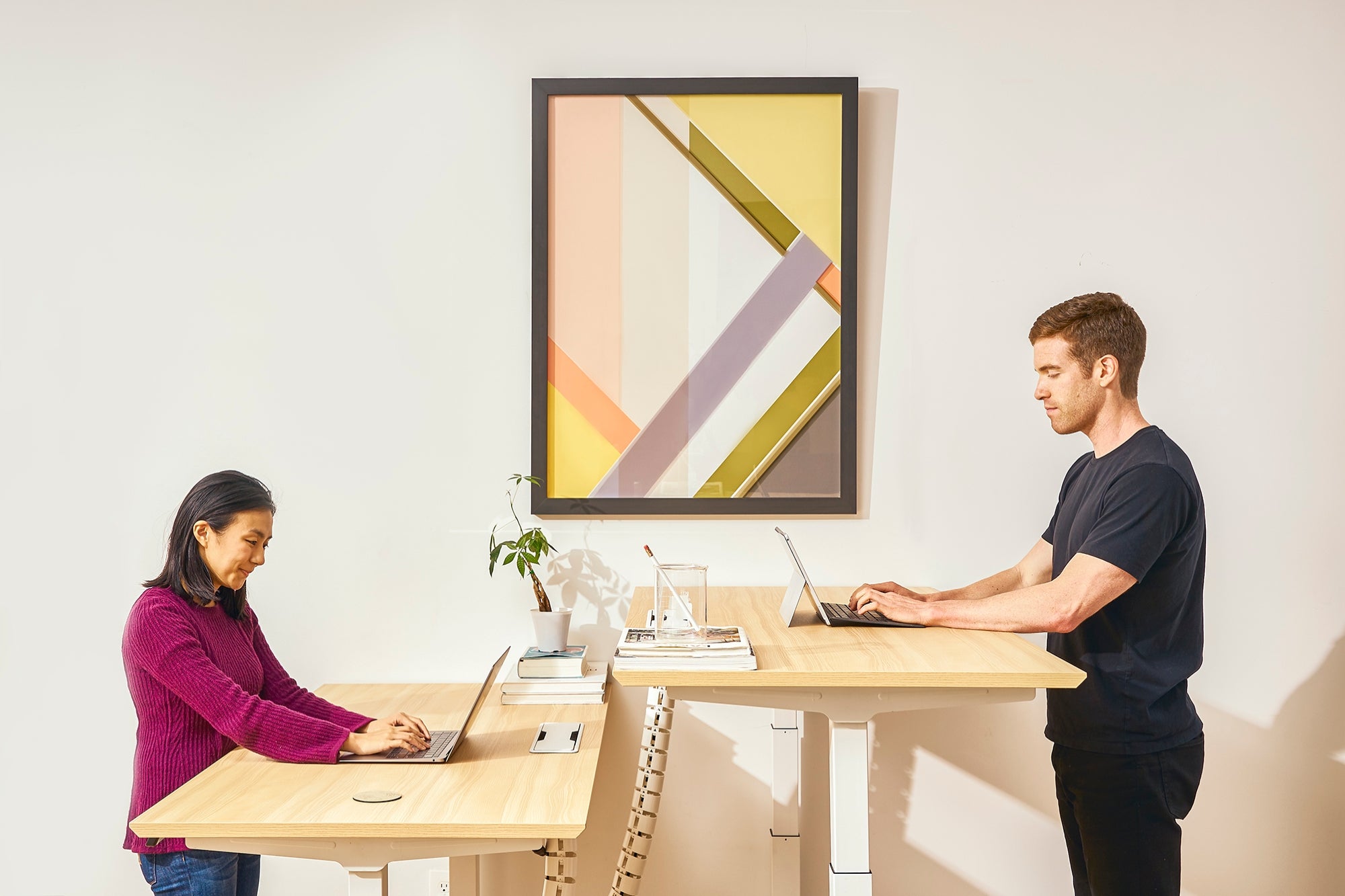 Plus free shipping, exclusively for Entrepreneur readers.

2 min read
Disclosure: Our goal is to feature products and services that we think you'll find interesting and useful. If you purchase them, Entrepreneur may get a small share of the revenue from the sale from our commerce partners.
Although many of us will be returning to the office fairly soon, living in a post-pandemic world of new norms can also mean having the flexibility to work from home more often than you would have had in years prior. To prepare for this hybrid remote/on-site work culture, commercial-turned-D2C furniture brand Branch is offering $50 off its well-reviewed Standing Desk, along with free shipping, using the exclusive promo code ENTREPRENEUR. Given its $699 list price, that brings your cart total down to $649. 
Scour the web for the best standing desks on the market and you're guaranteed to find this model listed across a variety of trusted recommendation sites including The Strategist, Apartment Therapy, TechRadar, Good Housekeeping, and Business Insider. And it's not hard to see why. This standing desk's minimalist yet sophisticated design gives it a mature look suited for the modern home office. Available with either a woodgrain or white top depending on your aesthetic preference, the Branch Standing Desk's all-white legs will blend seamlessly into rooms of any color palette, serving as an especially welcome addition to contemporary spaces brimming with natural lighting. 
As well as the ability to hold up to 275 pounds of materials without impacting its lift functionality, the Branch Standing Desk can be raised between 25 and 52 inches. A panel on the front lets you customize the height using a combination of presets and centimeter-level adjustment while a discreet brushed grommet helps to keep cables out of the way in order to maintain a clean-looking workstation. Three-stage columns and leveling feet are in place to support all of this. Perhaps best of all, Branch asserts drink and coffee spills are out of the question, thanks to its Standing Desk's dual, low-decibel motors, which were created with smooth elevation in mind.
In addition to the Standing Desk by itself, the $50 ENTREPRENEUR coupon code is also applicable to Branch's Task Package and Ergonomic Package bundles. While the former includes a combination of either the company's Team Plus Desk or Executive Desk and Task Chair, the latter couples the Team Plus Desk or Executive Desk with an Ergonomic Chair. Whatever your newfound work-from-home needs, Branch has you covered with a deal that could save you the time and money spent shopping around elsewhere.
Gifts for mom: 4 ideas that you can buy from WhatsApp for this May 10
Why not give him a different gift and at the same time support Mexican entrepreneurs who make local products?

3 min read
This article was translated from our Spanish edition using AI technologies. Errors may exist due to this process.
This Monday, May 10, we celebrate Mother's Day in various Latin American countries and, as every year, it is time to think of a gift that can make the celebration different for Mom and remind her how much you love her.
Why not give him a different gift and at the same time support Mexican entrepreneurs who make local products? WhatsApp gave us some recommendations for you to consent to the queen of your house.
1. Choose something for your personal care
Image: MyCoffee Box via Instagram
We have all turned to flowers for Mother's Day, but this year we will live again on May 10 amid restrictions due to the health emergency due to COVID-19. That is why you can choose to give mom a different gift so that she can pamper herself at home. For example, the Panalli brand offers products made from honey. On their website you can find everything from skin care kits to scented candles. On the other hand, the Mexican brand MyCoffee Box , offers organic coffee scrubs with a touch of honey and grapefruit to renew the skin.
Get to know the catalog of both businesses through WhatsApp Business:
2. Something that is useful and stylish
Image: Tashi Cerámica via Instagram
Crafts Think about the style that Mom uses both to dress and to decorate her house. Cheél is a brand of reusable fabric bags, while Tashi Cerámica offers handicrafts in a wide variety of colors, designs and shapes.
Check their WhatsApp offers here:
3. Surprise her without spending
Image: Depositphotos.com
We know that financial circumstances this year are still complex, but that doesn't mean you can't tell Mom how much you love her. You can congratulate him with the WhatsApp tools with photos and videos.
To do it you must:
Select the chat
Click on the camera icon
Select a photo from your gallery or take one right now
Once you are comfortable with the image, use the icons at the top of the screen to add emojis or stickers, text, and use the stylus to make free strokes.
Use your imagination and support local businesses to remind the woman who saw you grow up how much you love her and thank her for her effort.
Tesla vs. Geely: Which Electric Vehicle Manufacturer is a Better Buy?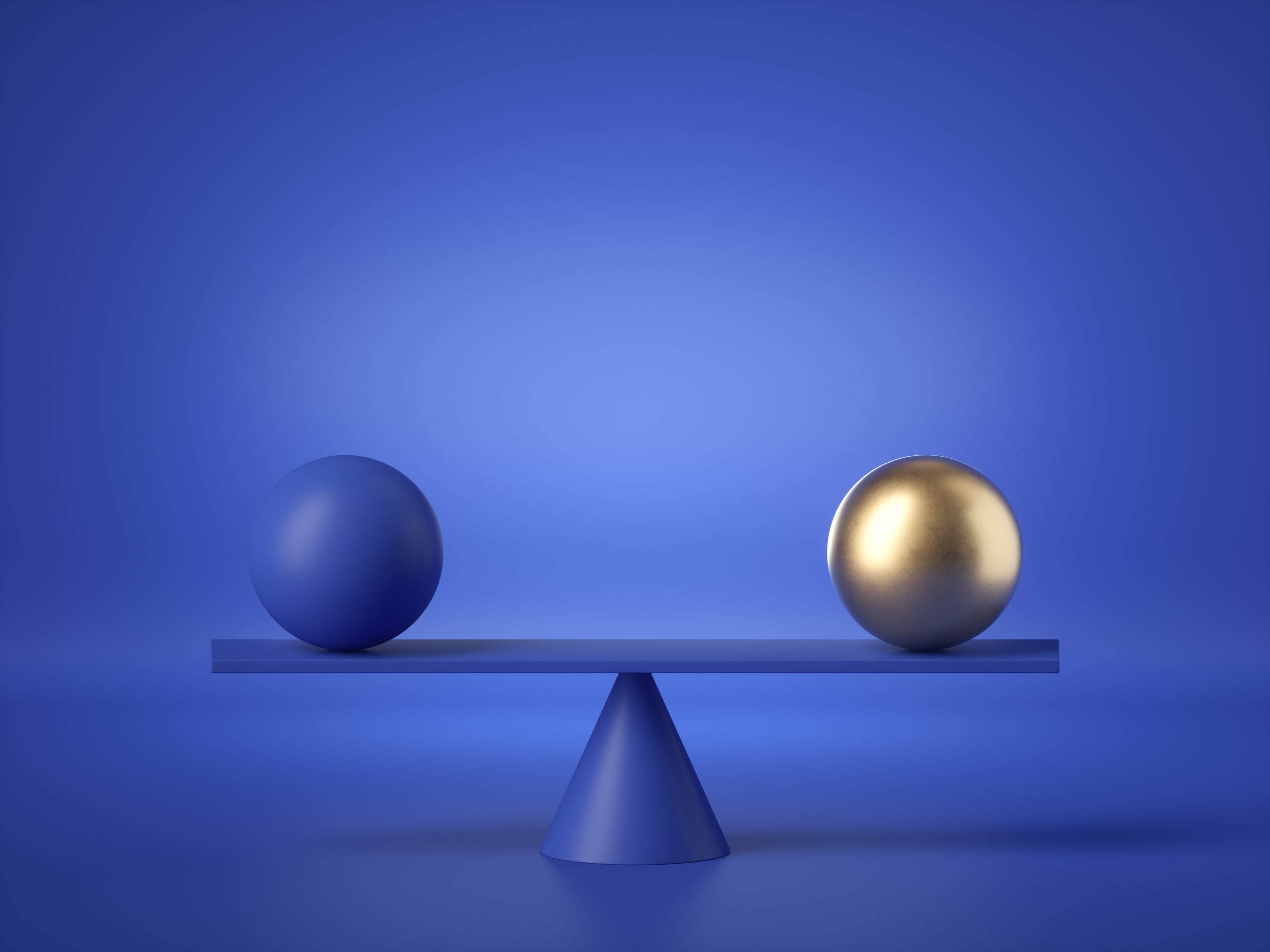 4 min read

This story originally appeared on StockNews

The electric vehicle industry is growing at a rapid pace and as such is attracting the entrance of established manufacturers, such as the China-based Geely (GELYY). But are these new entrants in general, and Geely specifically, be able to threaten Tesla's (TSLA) leadership position?.
One of the hottest industries in which to invest currently is electric vehicles (EVs). As the globe inches towards clean energy production and consumption, companies within the EV space are  poised to grow at an accelerating pace. 
While 2020 was a breakthrough year for EV stocks, several EV companies have underperformed the market this year, allowing investors to buy growth stocks at more attractive valuations.
Here we compare two popular EV stocks. One is a market leader, Tesla (TSLA), and the other is Geely (GELYY), a company that is domiciled in the country with the world's largest  EV market—China.
Click here to checkout our Electric Vehicle Industry Report for 2021
Let's see which stock is a better EV buy right now:
Tesla continues to surprise Wall Street
In the first quarter, Tesla sales were up 74% year over year, driven primarily by a  109% increase  in vehicle deliveries. Its net income also surged to record highs on the back of regulatory credits.
In Q1, Tesla increased deliveries of its low-cost Model 3 and Y by an impressive 140% year over year to 182,338 units. However, deliveries of its  higher-priced Model S and X vehicles were down 83%, at 2,030 units,  in Q1 because Tesla put the production of these vehicles on hold and aims to launch newer versions of the models in coming months.
Tesla reported $438 million in  net income, or $0.93 per share, in the first quarter. This  included a $101 million gain associated with its  sale of Bitcoin. It also reported $518 million in sales of regulatory credits. Tesla bought $1.5 billion worth of digital assets in the quarter. Absent the  above-referenced sales, Tesla would have reported a $181 million loss in  Q1.
Tesla has pumped in $1.35 billion in capital expenditures and began construction in two new factories in Berlin and Texas. Once these projects are complete the company should benefit from positive free cash flows over time.
Even though  Tesla continues to use   unconventional methods to boost  its bottom-line, it remains one of the best stocks in the EV sector. It is on track to increase its vehicle deliveries by more than  50% year over year in 2021. The company's management also confirmed it has sufficient liquidity to fund its expansion plans without having to raise additional capital.
Geely stock is down 42% from 52-week highs
An investment holding company, Geely operates as an automobile manufacturer in China. It develops , produces, markets, and sells automobiles and  automobile parts and related components. Geely manufacturers sedans, wagons, and sport utility cars.
Geely is an established  automobile manufacturer that  is now eyeing the  lucrative EV space. Earlier this year, China's tech giant Baidu disclosed that it will partner with Geely Automobiles to manufacture smart EVs. Baidu will provide intelligent driving capabilities while Geely will leverage its design and manufacturing expertise.
But while Tesla is growing its top line at an enviable pace, Geely has seen its sales decline to RMB 92 billion in 2020 from RMB 106.59 billion in 2018. Its EBITDA has also fallen, to RMB 11.83 billion in this period from RMB 17.24 billion.  And Geely's EBITDA margin has fallen to 12.8% in 2020  from 16.2% in 2018.Geely has attributed the sales decline to China's weak passenger vehicle market. While its sales volume was down 10% year over year in 2019, it fell by another 6% in 2020. This is in-part why its stock is trading 42% below its 52-week high.
The final takeaway
While Tesla is the largest EV manufacturer in the world, Geely is still trying to gain a foothold in this nascent industry. In terms of valuation, Tesla is trading at a far higher multiple than  Geely. For example, Tesla's trailing price to sales multiple stands at 20.5x, while Geely is valued at less than two times trailing sales.
But Tesla's robust revenue forecast and expanding profit margins can support this lofty valuation, making it a better investment bet right now.
---
TSLA shares . Year-to-date, TSLA has declined -5.97%, versus a 12.45% rise in the benchmark S&P 500 index during the same period.
---
About the Author: Aditya Raghunath
Aditya Raghunath is a financial journalist who writes about business, public equities, and personal finance. His work has been published on several digital platforms in the U.S. and Canada, including The Motley Fool, Finscreener, and Market Realist.
More…
The post Tesla vs. Geely: Which Electric Vehicle Manufacturer is a Better Buy? appeared first on StockNews.com