What channel is March Madness on today? Times, TV schedule for Saturday's NCAA Sweet 16 games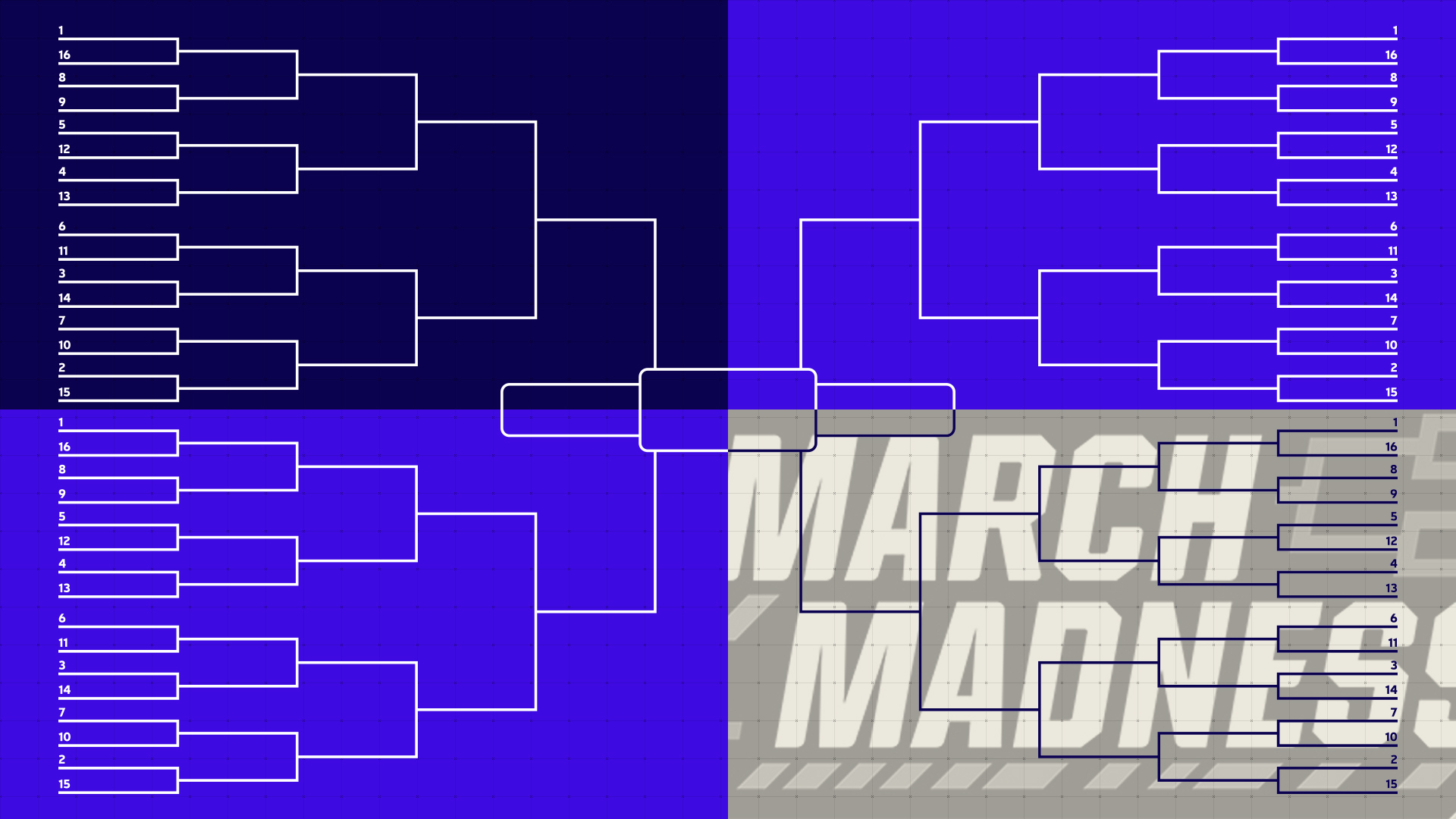 The first weekend of March Madness was full of crazy upsets and Cinderella stories. Now, those underdogs will hope to get a chance to continue to survive and advance in the Sweet 16.
The Sweet 16 will tip off on Saturday and will restart the NCAA Tournament after the traditional layoff following Round 2. This year, four double-digit seeds have made it this far in the tournament, with Oral Roberts accomplishing the rarest feat: Making the Sweet 16 as a 15 seed.
The matchups in this round of the tournament won't quite be what bracketologists expected, but there's still plenty of intrigue. No. 1 overall seed Gonzaga is still alive and gets to take on another ranked mid-major team in Creighton. Potential Cinderellas Oregon State and Loyola Chicago (who are probably better than their seeding but were an underdog nonetheless) are set to square off in the first meeting of the Sweet 16.
And everyone will have that Oral Roberts vs. Arkansas game circled, as the Golden Eagles look to make history in what figures to be a great offensive battle.
If your bracket is busted — and let's be honest, most are at this point — feel free to root for the underdogs and the chaos that characterizes March Madness. Or if your favorite team is one of the best remaining, that works too.
Here's everything you need to know about the NCAA Tournament's Sweet 16, including a full schedule with TV channels and start times.
MORE: Watch select March Madness games live with fuboTV (7-day free trial)
March Madness schedule: What games are on today?
8. Loyola Chicago vs. 12. Oregon State
Time: 2:40 p.m.
Channel: CBS or Paramount+
Location: Bankers Life Fieldhouse
Loyola Chicago's top-ranked scoring defense (55.8 points per game allowed) just shut down the No. 1 seed in the Midwest regional, Illinois. Can they continue to clamp down on their opponents or will Ethan Thompson and the Beavers, the upstart Pac-12 Champion that has won eight of their last nine games continue on their hot streak?
1. Baylor vs. 5. Villanova
Time: 5:15 p.m.
Channel: CBS or Paramount+
Location: Hinkle Fieldhouse
Villanova has made it to the Sweet 16 despite being down their best player, Collin Gillaspie. Baylor will be their toughest test to date, as the Wildcats will have to slow down a Bears offense that has scored 83.8 points per game this year, good for the fourth-most in the NCAA. If Villanova can't slow down Baylor, they'll have to score a lot, which may not be easy to do without the presence of Gillaspie.
3. Arkansas vs. 15. Oral Roberts
Time: 7:25 p.m.
Channel: TBS or March Madness Live
Location: Bankers Life Fieldhouse
Can the Oral Roberts Golden Eagles continue on this miraculous run? They're only the second 15 seed to ever make the Sweet 16, joining the club with Florida Gulf Coast University, which did so in 2013. No 15 seed has ever made it to the Elite Eight, but Oral Roberts will try to get there. Both the Golden Eagles and the Razorbacks both are top-40 ranked in pace of play, so expect a fast-paced, high-scoring game.
2. Houston vs. 11. Syracuse
Time: 9:55 p.m.
Channel: TBS or March Madness Live
Location: Hinkle Fieldhouse
The father/son duo of Jim and Buddy Boeheim has carried the Orange this far and is their third Sweet 16 appearance as a double-digit seed in the last decade. The Cougars will prove to be a tough opponent for Syracuse, but with DeJon Jarreau banged-up and Boeheim averaging 27.5 points per game during the tournament, this game could be closer than most realize.
March Madness scores, results
LIVE: Follow SN's March Madness bracket for scores and more
Sweet 16
Saturday, March 27
| | | |
| --- | --- | --- |
| Game | Time (ET) | TV |
| Game 53: No. 12 Oregon State vs. No. 8 Loyola Chicago | 2:40 p.m. | CBS, fuboTV |
| Game 54: No. 5 Villanova vs. No. 1 Baylor | 5:15 p.m. | CBS, fuboTV |
| Game 55: No. 15 Oral Roberts vs. No. 3 Arkansas | 7:25 p.m. | TBS |
| Game 56: No. 11 Syracuse vs. No. 2 Houston | 9:55 p.m. | TBS |
Sunday, March 28
| | | |
| --- | --- | --- |
| Game | Time (ET) | TV |
| Game 57: No. 5 Creighton vs. No. 1 Gonzaga | 2:10 p.m. | CBS, fuboTV |
| Game 58: No. 4 Florida State vs. No. 1 Michigan | 5 p.m. | CBS, fuboTV |
| Game 59: No. 11 UCLA vs. No. 2 Alabama | 7:15 p.m. | TBS |
| Game 60: No. 7 Oregon vs. No. 6 USC | 9:45 p.m. | TBS |
Elite Eight
Monday, March 29
| | | |
| --- | --- | --- |
| Game | Time (ET) | TV |
| Game 61 | 7 p.m. | CBS, fuboTV |
| Game 62 | 9:45 p.m. | CBS, fuboTV |
Tuesday, March 30
| | | |
| --- | --- | --- |
| Game | Time (ET) | TV |
| Game 63 | 7 p.m. | TBS |
| Game 64 | 9:45 p.m. | TBS |
Final Four
Saturday, April 3
| | | |
| --- | --- | --- |
| Game | Time (ET) | TV |
| Game 65 | 5 p.m. | CBS, fuboTV |
| Game 66 | 8:30 p.m. | CBS, fuboTV |
NCAA Tournament national championship
Monday, April 5
| | | |
| --- | --- | --- |
| Game | Time (ET) | TV |
| Game 67 | 9 p.m. | CBS, fuboTV |
Hideki Matsuyama's caddie bows in respect to Augusta National following Masters win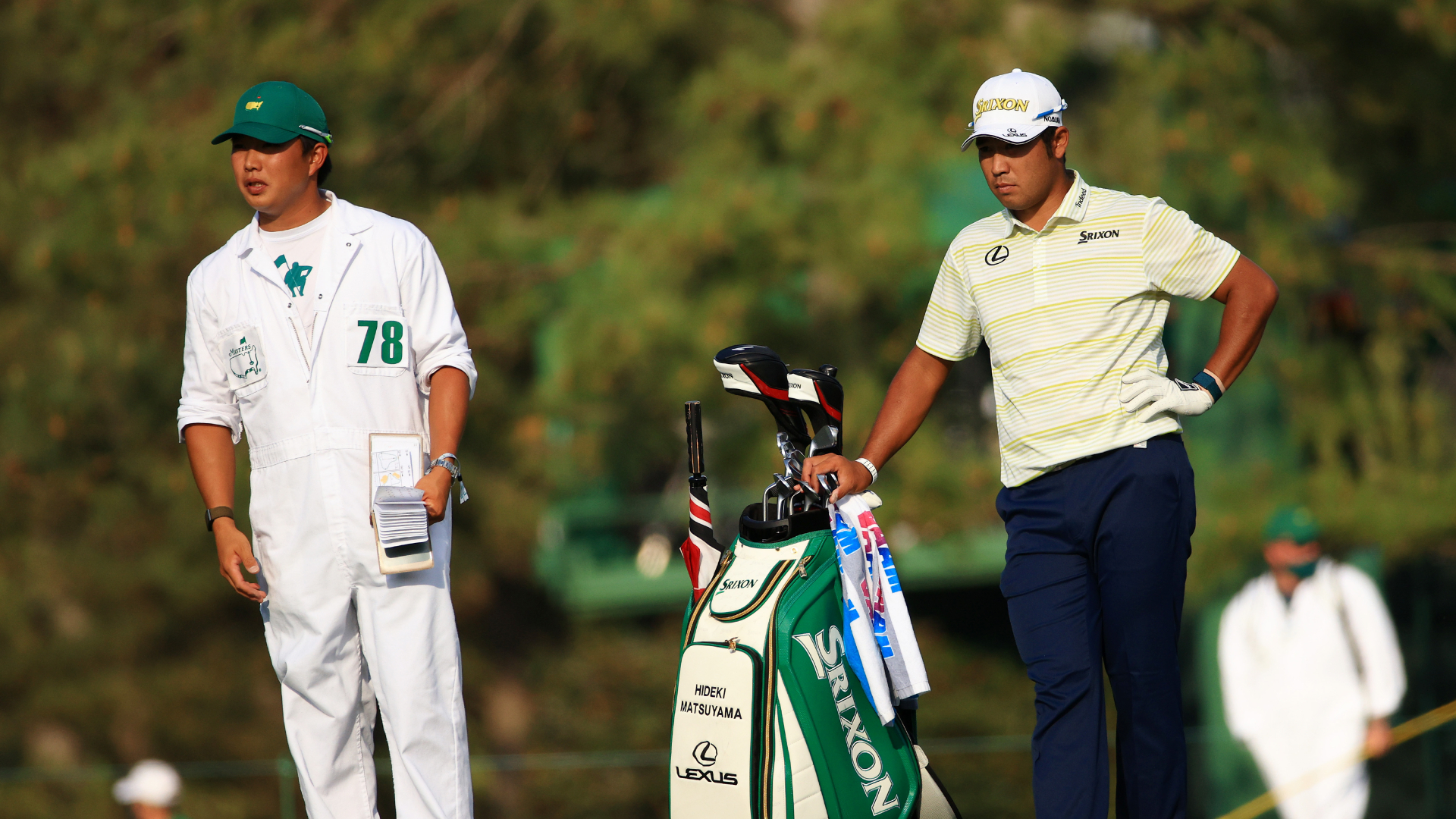 Hideki Matsuyama secured a historic victory at the 2021 Masters Tournament, becoming the first Japanese player to win at Augusta National Golf Club.
It certainly wasn't easy for Matsuyama, whose win not only was his first at the Masters and his first major championship but also his first victory on the PGA Tour since August 2016. He had four bogeys on the back nine, including consecutive ones on 15 and 16, before eventually eking out a one-stroke victory at 10 under over Masters rookie Will Zalatoris.
Such is life at the Masters, which has broken the hearts of many Round 4 leaders and would-be champions.
MORE: Who won the Masters in 2021? Complete scores, results, highlights from Augusta National
Which is why it was especially poignant when Matsuyama's caddie, Shota Hayafuji, took time after the tournament to remove his cap and bow in respect to Augusta.
Truly an awesome moment in what already is the feel-good story of the tournament. Naturally, golf fans loved the sentiment:
WrestleMania 37 live match grades, results, highlights from WWE's Night 2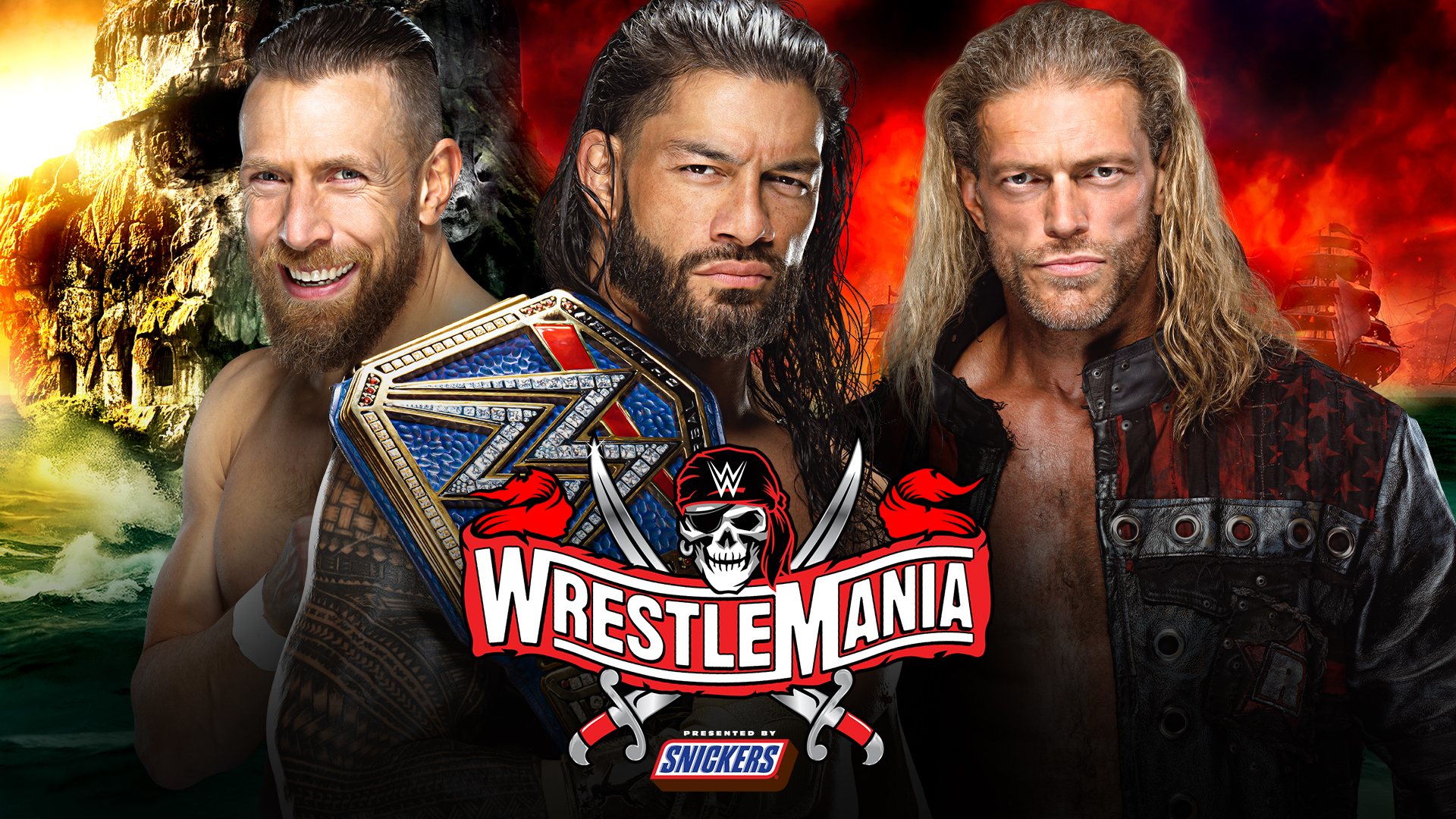 After a historic Night 1, WrestleMania 37 will conclude Sunday night with a highly anticipated WWE Universal championship triple-threat match between defending champion Roman Reigns, 2021 Royal Rumble winner Edge and Daniel Bryan.
Reigns has had a stranglehold on the title since returning to WWE last summer but he finds new opposition in Edge, who made his comeback from an injury to win the 30-man over-the-top battle royal last January and get his shot at WWE gold. Bryan has also found his way into the match after giving Reigns hell over the past month, much to Edge's chagrin.
MORE: Daniel Bryan on title match and whether this is his last WrestleMania
This fantastic rivalry will culminate with a showdown in WWE's annual "Showcase of the Immortals," between three competitors who have something in common. 
Edge and Bryan have made remarkable comebacks after retiring because of career-threatening injuries, while Reigns overcame leukemia to make his way back to the squared circle. Nobody in this trio will take anything for granted, but only one can come out on top. 
Other matches include Big E defending his Intercontinental championship against Apollo Crews in a Nigerian Drum Fight, Riddle putting his United States championship on the line against Sheamus, The Fiend looking to get his revenge against Randy Orton, and plenty of other action.
Stay tuned as Sporting News provides live updates following each match with a recap and grades. 
MORE: Full match grades from Night 1 of WrestleMania 37
WrestleMania 37 Night 2 match grades
Sporting News' coverage will begin at 8 p.m. ET
How to watch WrestleMania 37
One of the latest streaming services to hit the market, Peacock, is an NBC-driven vehicle. In January, WWE Network and its library were sold to Peacock, which is now home to WWE streamed content.
Peacock has three separate pricing tiers: the free tier, the Premium tier and the Premium Plus tier. In order to watch WWE Network and WrestleMania 37, you'll have to subscribe to the Premium tier, at $4.99 per month. This will also grant you unlimited access to the WWE Network library available on Peacock, as more content is uploaded to Peacock over the coming months.
Peacock is available on gaming consoles, Roku, Chromecast, Android TV and Apple TV. After logging in, there is a WWE category across the top bar — navigate over to it, and away you go.
MORE: How to watch WrestleMania on Peacock
WrestleMania 37 matches Night 2
Roman Reigns (c) vs. Edge vs. Daniel Bryan for the WWE Universal championship
Asuka (c) vs. Rhea Ripley for the "WWE Raw" women's championship
The Fiend vs. Randy Orton
Big E (c) vs. Apollo Crews for the WWE Intercontinental championship in a Nigerian Drum Fight
Kevin Owens vs. Sami Zayn (with Logan Paul)
Riddle (c) vs. Sheamus for the WWE United States championship
Nia Jax and Shayna Baszler (c) vs. Natalya and Tamina
The Masters: Hideki Matsuyama survives late mistakes to win first men's major for Japan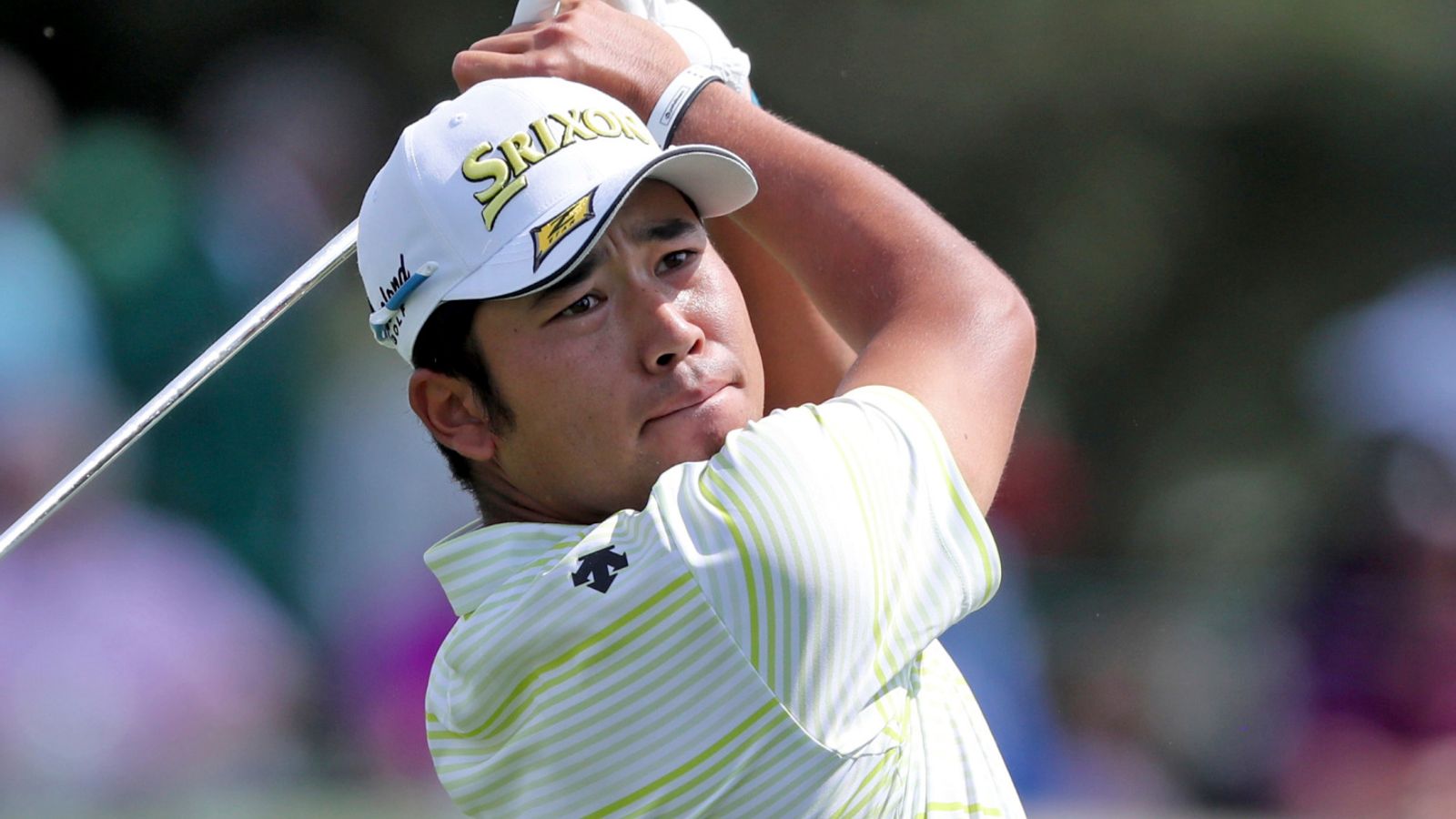 After being six clear with seven holes to play, Hideki Matsuyama survived a nervy finish and a last charge from Xander Schauffele to create Masters, and major history at Augusta National.
By Keith Jackson
Last Updated: 12/04/21 12:10am
Hideki Matsuyama overcame a nervy start and a pressure-induced back-nine stutter to become the first Japanese player to win a men's major with a one-shot victory at the 85th Masters
His overnight four-stroke lead was quickly reduced to one when he bogeyed the first and Will Zalatoris started with a pair of birdies, but Matsuyama restored his composure and looked set for a back-nine procession when he led by six with seven holes to play.
But Schauffele then made four straight birdies from the 12th while Matsuyama made a huge error with his second to the 15th, airmailing the green with his adrenaline-fuelled second and finding the water over the back, leading to a bogey-six which had his lead whittled down to just two.
However, Schauffele then took an aggressive line to the short 16th and came up a fraction short, his ball kicking left, missing the bunker and finding the lake, easing the pressure on the long-time leader as he knocked a safe tee shot to the right side of the green, although he then three-putted from the top tier.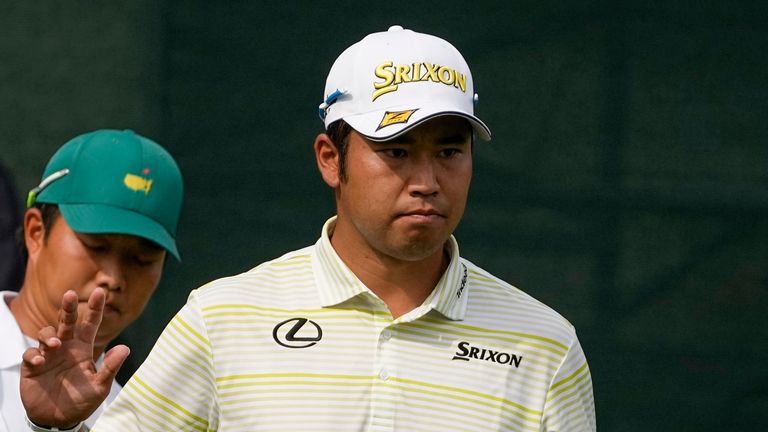 Schauffele compounded his initial error by going over the back of the green with his third and he needed three more to get down, running up a triple-bogey six which ended his Masters hopes for another year, while Matsuyama looked to regroup having slipped to 11 under with Zalatoris in the clubhouse on nine under par.
The leader steadied himself with a rock-solid par at the 17th, hammered a perfect drive up the last before causing himself more consternation when he blocked his tentative approach into the bunker to the right of the green.
But he was all smiles moments later after splashing out to six feet, and missing the par putt mattered little as he left a tap-in for a momentous win, 10 years on from his first visit to the Butler Cabin as the leading amateur in the 2011 Masters.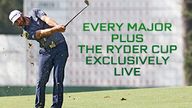 Sky Sports Golf for £10 a month
All four days of The Masters exclusively live. Get our £10 golf offer. Find out more here.
Any expectations of coasting to victory were quashed as early as the opening hole, when Matsuyama carved a fairway-wood way right and started with a five, just after Zalatoris had made birdie at the second from the front bunker to close within one.
But the American erred at the next and Matsuyama replied with a four of his own at the second, and he was content to grind out the pars as his rivals fell away one by one, with Jordan Spieth, Justin Rose and Marc Leishman unable to match the scoring of Jon Rahm, who raced round in 66 to close on six under.
Matsuyama pulled further ahead with birdies at the eighth and ninth to go five clear at the turn, although he would not get through Amen Corner unscathed as he dropped his second shot of the day at the 12th, only to get it back at 13th despite a wild drive and a pulled second that threatened to disappear into the Azaleas.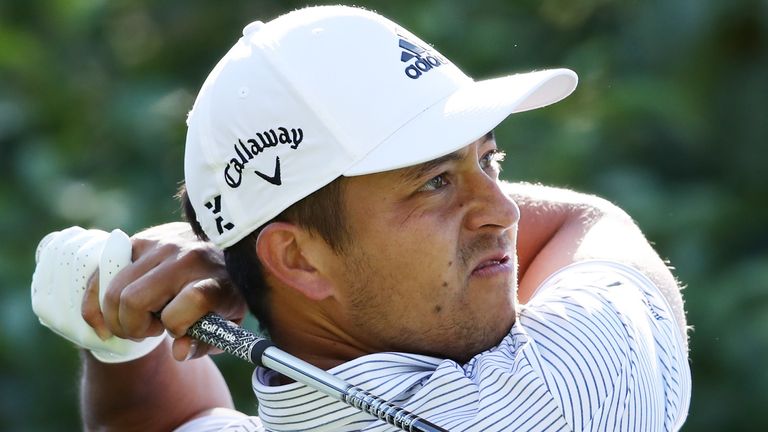 The 29-year-old pitched it close and made the putt to get back to 13 under in the midst of Schauffele's valiant charge, which came to an abrupt halt three holes from home.
More to follow …