Zakiya Dalila Harris on Tina Fey, James Baldwin, and the Book With the Best Opening Line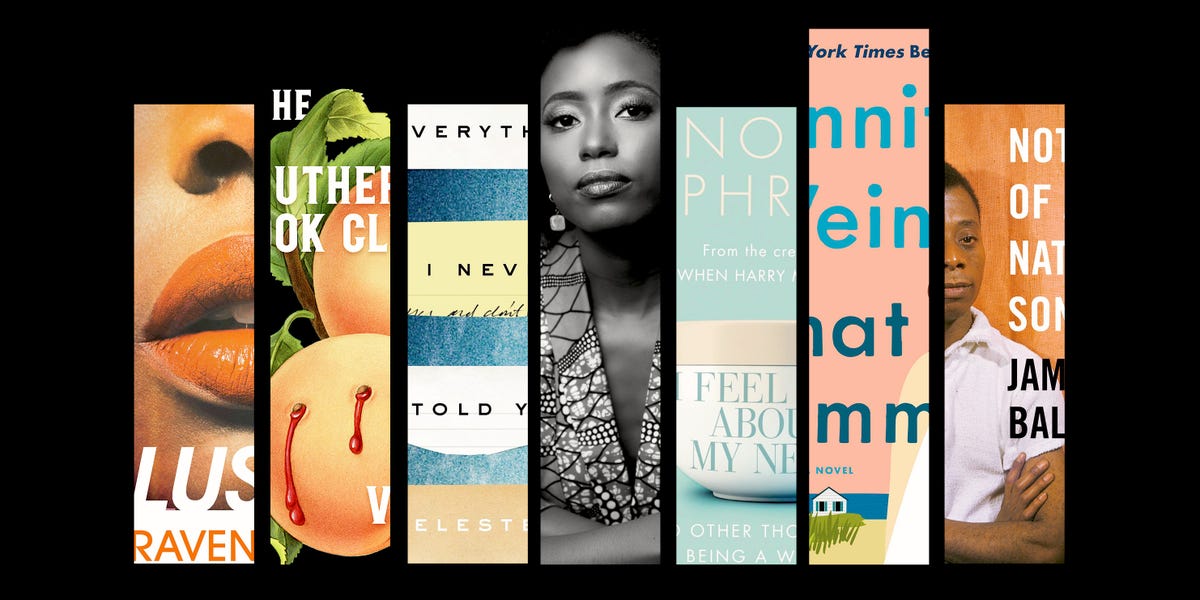 Nicole Mondestin Photography
Welcome to Shelf Life, ELLE.com's books column, in which authors share their most memorable reads. Whether you're on the hunt for a book to console you, move you profoundly, or make you laugh, consider a recommendation from the writers in our series, who, like you (since you're here), love books. Perhaps one of their favorite titles will become one of yours, too.
From writing in a diary since age six to co-writing the TV adaptation of her recently published debut novel, The Other Black Girl (Atria), with Rashida Jones for Hulu, Zakiya Dalila Harris has always lived words and stories. (Her father is a writer and journalism professor; her older sister hosts NPR's pop culture podcast.)
By now, the New York Times bestseller's origin story is well known: Harris, an assistant editor at her predominantly white workplace of Knopf Doubleday, encounters another Black girl in the ladies' room, but she doesn't reciprocate Harris's curiosity or openness to connection. When she returns to her desk, she starts writing about two Black women navigating the predominantly white workplace of Wagner Books, with a horror/sci-fi twist (influences include Get Out, Night of the Living Dead, Horror Noire, Octavia E. Butler, Black Mirror, and Passing, whose author Nella Larsen inspired TOBG's protagonist's name). Within a few months, she quit her job to work full time on the book that sparked a bidding war. And Aja Naomi King voiced the audiobook!
Harris, whose first name is Swahili for "intelligent," was born and raised in Connecticut, went to UNC at Chapel Hill, and has an MFA in creative writing from The New School. She previously worked at a cupcake shop, a pie shop, and an ice cream shop; writes everything longhand first; was co-head painter on her high school musical set crew; co-hosts the Dead Writer Drama podcast; and lives with her fiance in Brooklyn. Likes: cinnamon, Yogi Kava Stress Relief Tea, Wrap Life head wraps, Cheez-Its, Search Party, the Still Processing podcast, and Bill Withers's "Still Bill" as a writing soundtrack. Dislikes: Being photographed, being cold, eggs (by themselves), and ketchup.
The book that…
…made me weep uncontrollably:
The Most Fun We Ever Had by Claire Lombardo. Everything about this sweeping family saga had me deep in my feelings, but Marilyn and David's relationship especially wrecked me.
…I recommend over and over again:
The Final Revival of Opal & Nev by Dawnie Walton. You don't have to be a fan of rock 'n' roll or oral histories to fall for this book—but I am, so I especially loved it. Plus, Walton illustrates the story of fictional rock 'n' roll musician Opal Jewel so beautifully that you'll swear she was real.
…I swear I'll finish one day:
Roots: The Saga of an American Family by Alex Haley. I've started it, and I've always wanted to finish it, but it's so long! For now, I'm happy with having seen the television show.
…currently sits on my nightstand:
That Summer by Jennifer Weiner. It's summer, it's beautifully written, it's flawed, complicated women, and I love getting lost in it.
…made me laugh out loud:
Bossypants by Tina Fey. Her voice shines through in every single anecdote and retelling, and it's really just a delight to read.
…I'd like turned into a Netflix show:
A Choice of Weapons by Gordon Parks. Parks had such an interesting life and career trajectory, and it would be interesting to see how he went from growing up on a farm to becoming an award-winning writer, photographer, and filmmaker.
…I last bought:
How the Word is Passed: A Reckoning with the History of Slavery Across America by Clint Smith. I had the opportunity to read the proposal for this book back when I worked in publishing, and it blew me away then. I can't wait to read the full, finished book now.
…has the best title:
The Southern Book Club's Guide to Slaying Vampires by Grady Hendrix. "Southern"? "Book Club"? "Vampires"? Yes, please.
…has the best opening line:
"Lydia is dead. But they don't know this yet." From Everything I Never Told You by Celeste Ng. I cheated and gave you two lines, but you really can't have one without the other! Do openings get any better than that?
…should be on every college syllabus:
The Warmth of Other Suns: The Epic Story of America's Great Migration by Isabel Wilkerson. It's so beautifully written and so historically important.
…I consider literary comfort food:
I Feel Bad About My Neck: And Other Thoughts on Being a Woman by Nora Ephron. Ephron turns even the most everyday of topics into literary magic.
…makes me feel seen:
Americanah by Chimamanda Ngozi Adichie. She depicts the nuances that exist within the Black diaspora so beautifully; plus, every sentence is a work of art.
…features the coolest book jacket:
Luster by Raven Leilani. The mood of the cover—shimmery and fluorescent and charged—speaks so well to the mood of the book.
…everyone should read:
Notes of a Native Son by James Baldwin. Everybody should read at least one work of Baldwin's in their lifetime, and if they only read one work, this one should be it.
…surprised me:
Kindred by Octavia E. Butler. I read it for the first time as a teenager, and while I definitely enjoyed a few of the books that I was required to read in high school, this particular one stuck with me. Until Kindred, I'd never read about slavery through the lens of sci-fi—and Butler executes it brilliantly.
This content is created and maintained by a third party, and imported onto this page to help users provide their email addresses. You may be able to find more information about this and similar content at piano.io
Here's Jennifer Lopez Posing in a Tiny Bikini on a Yacht, as One Does When You're J.Lo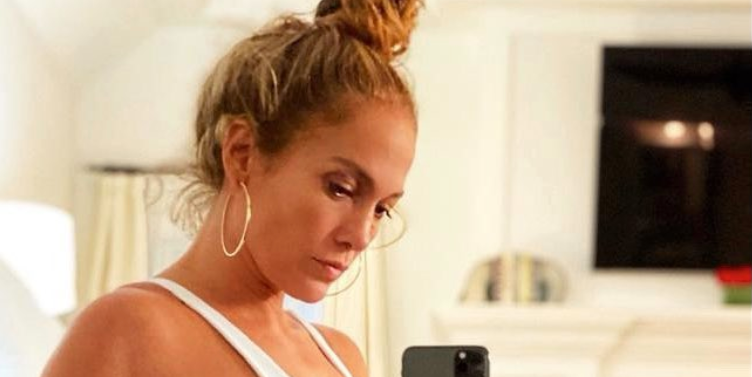 Jennifer Lopez continued her 52nd birthday celebration week by sharing more thirst trap content for the general public—and promoting her skincare line at the same time. The singer posted two shots of her hanging on her yacht in a yellow string bikini. She credited her go-to photographer Ana Carballosa and tagged JLo Beauty in the post. "Ciao 💛," she captioned the IG.
This content is imported from Instagram. You may be able to find the same content in another format, or you may be able to find more information, at their web site.
Lopez has spent the bulk of her week in Italy yachting and sightseeing on land. Her new bikini shots come shortly after photos of her making out with her back-on boyfriend Ben Affleck at a restaurant in Nerano, Italy, were released.
Lopez spoke to ELLE.com in December 2020 about how she swears by sunscreen above all for good skincare at all ages. She recalled her own experience:
I was in my 20s and I was dating this guy. He went to one dermatologist and I went to another dermatologist. Basically, my dermatologist gave me a great cleanser and some sunscreen and said, "If you do this from now on, your skin is healthy, you're young right now, it's going to be great." And he's like, "But the sunscreen is the thing."

And then I went to this other doctor with the boyfriend, and again, I was 20-something years old, and I haven't ever had Botox to this day. And she said, "Did you know you have a little line right here? We should start Botox." I mean, I had to be 23 years old, right? And I was like, "I'm going to pass." I didn't like needles anyway, but the boyfriend's like, "Yeah, you should start it. I do that." I was like, no, thank you. And I just wonder what would've happened to me if I would've started Botox at 23, what I would look like right now. My face would be a totally different face today.

One of the big things I would encourage everybody to do from the time they're 15 years old, even younger, is wear sunscreen every day. We developed a sunscreen you can wear every single day as your day moisturizer, and that is going to protect you more than anything. That's a big skincare secret that people kind of do but don't do. They use moisturizers, but they don't put on sunscreen every day. That is something I have done from that time I was 22 years old.
In the meantime, Lopez's JLo Beauty products are on sale for those hoping to get her just-off-the-yacht glow. Shop the best of her line below.
This content is created and maintained by a third party, and imported onto this page to help users provide their email addresses. You may be able to find more information about this and similar content at piano.io
73 Black-Owned Brands to Support Today, Tomorrow, and Forever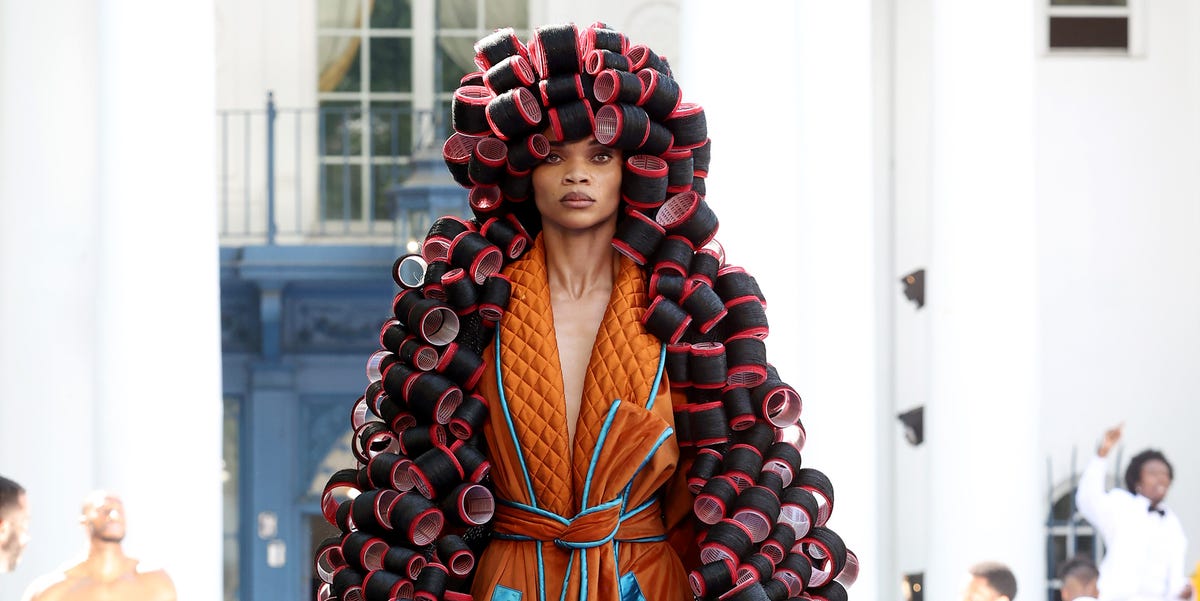 In the midst of the Kavanaugh hearings, Jeremy Scott took the finale lap at his spring 2019 show in a t-shirt that urged viewers to "Tell Your Senator NO On Kavanaugh." For his fall 2017 show, Christian Siriano sent a model down the runway in a shirt that read "People are People" set to Depeche Mode's song of the same name. The week Harvey Weinstein was convicted of sexual assault and rape, Dior's runway was peppered with signs like "Women Raise the Uprising" and "Consent." If the fashion community has proven anything, it's that it is willing to fight against inequality and social injustice. But what about the injustices plaguing its own industry, from the lack of Black representation on the runway to the lack of visibility and opportunities afforded to Black designers?
Last year, as the world grappled with the deaths of George Floyd, Breonna Taylor, Tony McDade, and Ahmaud Arbery—Black humans who were targeted and discriminated against because of their skin color—everyone flocked to pour dollars into the Black designers, creatives, and businesses who are often overlooked. But buying Black isn't a moment, it's a movement. A re-post is not enough. A hashtag is not enough.
Ahead, 73 Black-owned brands to shop from today, tomorrow, and forever.
Advertisement – Continue Reading Below
This content is created and maintained by a third party, and imported onto this page to help users provide their email addresses. You may be able to find more information about this and similar content at piano.io
Advertisement – Continue Reading Below
What We Can Expect From A Potential 'Outer Banks' Season 3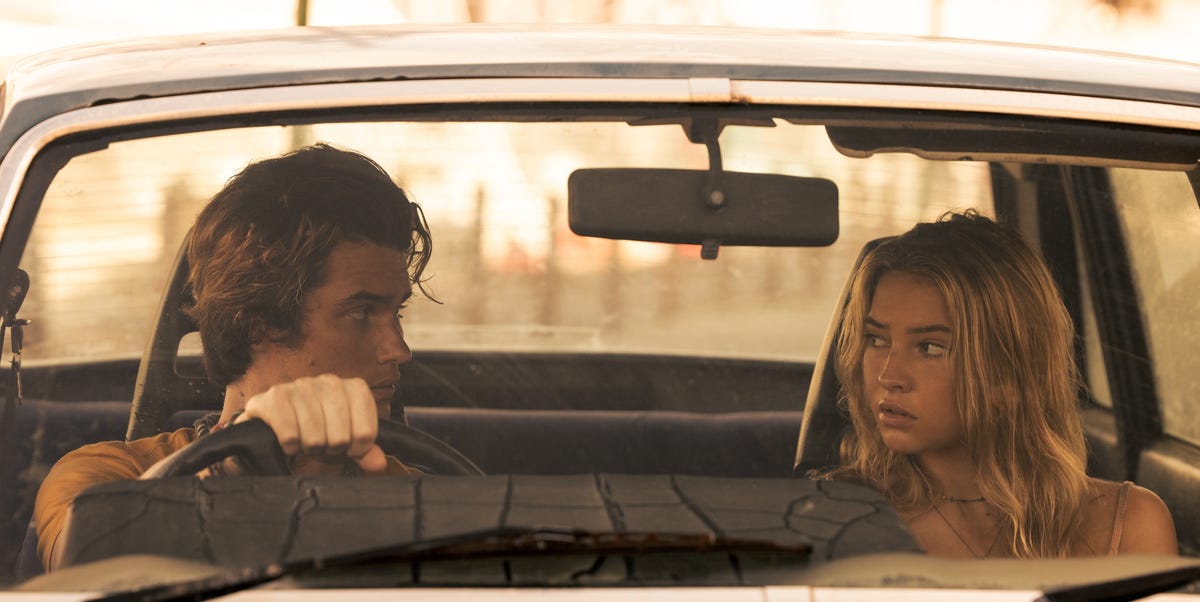 Spoilers ahead for Outer Banks seasons 1 and 2.
Outer Banks loves to seal each season with a (ridiculous, yet undeniably delightful) bang. Dramatic cliffhangers have long earned teen dramas their pedigree, and the Netflix fan favorite following a crew of young misfits chasing riches along the North Carolina coast doesn't reinvent the wheel. If you've ever watched a teen soap, you know the drill: Set aside your misgivings. Buy into the asinine. Only then can the real fun begin.
Season 1 accomplished the fireworks in its finale, in which orphaned fugitive John B Routledge's wild attempt to evade police capture led him to crash his boat directly into a tropical storm. But he and his rich-girl flame, Sarah Cameron, were soon revealed to have survived the wreck—and not only were they alive and well, they were rescued by a boat that just so happened to be headed to Nassau, where $400 million in gold awaited them.
But wait—season 2 ups the ante by a hair-raising degree. There are car chases! Heists! A stolen ambulance! Boat explosions! Alligator attacks! A dubious doctor and his even more dubious approach to stitching up bullet wounds! Allergic reactions to wasp stings! Sewer floods! A murder in the pouring rain! Don't think too much about whether any of it makes sense—just soak it in. By the time the second season ricochets to a close, it's impossible to remember all that's happened, but you'll be too drunk on adrenaline to care. And after that major reveal in the final seconds of the finale, all you can do is clap dumbly for an encore.
Rest assured, an encore there almost certainly will be. As you wrest your brain back from your OBX acid trip, here's a look toward the future—and everything we know about the Pogues' next chapter.
Is a third season confirmed?
Netflix has not yet announced whether Outer Banks is officially renewed, but given the show's popularity and that season 2 cliffhanger, it's all but guaranteed to happen soon. Creator and showrunner Jonas Pate has previously revealed that he envisions four or five seasons of the show in total.
"Ever since we started, we always viewed it as something that was probably like a four-season, maybe five-season show, but definitely four seasons," he told Entertainment Weekly in April 2020. "We've sort of long-arced it out pretty far. I'm just hoping that we get a chance to actually tell those stories."
He also revealed that "before [season 1] even came out, Netflix had greenlit us to write some [season 2] scripts," which means the same could have happened for season 3.
When will it be released?
Outer Banks debuted its first season in April 2020, right as Americans were settling into lockdown. Season 2 dropped in July 2021, even with the COVID-19 pandemic shaking up typical production timelines. It's likely that, barring any delays, the show would shoot to release its third season along the same timeline next year—perhaps in early summer.
What will season 3 be about?
Netflix hasn't announced any official plot details yet, but it's safe to assume the third season will continue the treasure hunt of the first and second. That $400 million in gold is still nestled in the Bahamas, and now there's a bejeweled cross in the mix as well!
Ward Cameron, Sarah's villainous father, is injured but alive, having officially passed the baton to his increasingly erratic son, Rafe, who no doubt will be gunning for revenge against John B and his crew. Meanwhile, John B and Sarah are once again sort of married (?), and Cleo from Nassau has joined the Pogues, shipwrecked (presumably without food or water?) on an island in the Caribbean. We can expect season 3 to feature their journey home, as well as their big plan for stealing back the cross and the gold. But most important will be the presumed reunion between John B and his long-thought-deceased father, who apparently knows something about the sacred garment the frightening Limbrey seeks to heal her mysterious disease.
Does any of this make much sense? Of course not! And, frankly, that's the best part of a show like Outer Banks. Nothing matters more than friendship in a world where every near-death experience is survivable.
What has the cast said about season 3?
In an interview with ELLE, season 2 newcomer Carlacia Grant revealed she has plenty of plans for Cleo in season 3—including a romance.
"I'm really interested in seeing this whole Cleo and Pope thing happen, if it does happen," she said. "And I would love to see more of Cleo's backstory. I, personally, really want to see more of her, more of where she came from. And I want her to be more bad-ass, definitely more bad-ass."
Asked if she thinks Cleo will enjoy living with the Pogues in North Carolina, she said, "I think she's going to have a few hiccups. I think not being able to carry a knife on her waist might be [a struggle]." More seriously, Grant added, "I think she will learn to adapt, but I know she's going to have hiccups because—how is the Outer Banks going to take to her? She does talk with an accent. She is used to doing things her own way. There's going to be some things that maybe Kiara and Sarah and the Pogues are going to be like, 'Yo, you can't do that.'"

This post will be updated.
This content is created and maintained by a third party, and imported onto this page to help users provide their email addresses. You may be able to find more information about this and similar content at piano.io