Mass shootings and violence leave dead and injured across the US this weekend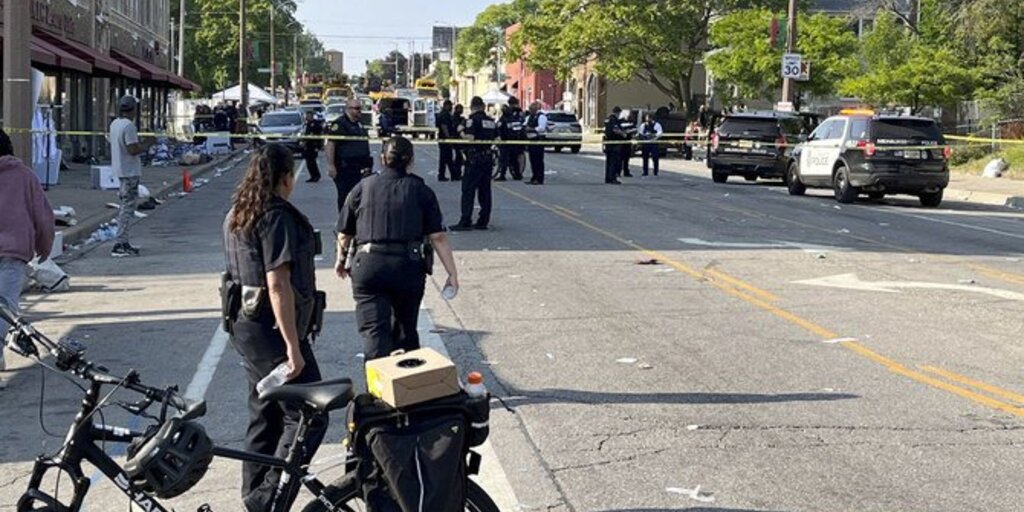 CHICAGO: Mass shootings and violence killed and wounded people across the United States this weekend, including at least 60 shot in the Chicago area alone. Four people were found shot to death in a small Idaho town, a Pennsylvania state trooper was killed in an ambush, and bullets struck 11 teenagers, killing one, at a party in Missouri.
The shootings happened in cities and rural areas alike, following a surge in homicides and other violence over the past several years that accelerated during the coronavirus pandemic. Officers responded to mass shootings in Washington state, Philadelphia, San Francisco, Southern California and Baltimore.
"There's no question there's been a spike in violence," said Daniel Nagin, a professor of public policy and statistics at Carnegie Mellon University. "Some of these cases seem to be just disputes, often among adolescents, and those disputes are played out with firearms, not with fists."
Researchers disagree over the cause. Theories include the possibility that violence is driven by the prevalence of guns in America, or by less aggressive police tactics or a decline in prosecutions for misdemeanor weapon offenses, Nagin said.
Only the Idaho killings fit the definition of a mass killing in which four or more people die, not including the shooter. However, the number of injured in most of the weekend cases matches the widely accepted definition for mass shootings.
Here's a look at some of the shootings this weekend:
CHICAGO
Five people were shot, two fatally on the city's South Side on Sunday evening when someone opened fire from a car that pulled up to a gathering, according to police.
Another four men were shot, one fatally, during an altercation in a garage in the West Side neighborhood of Austin around 3 a.m. Sunday, police said. Five others including a teenage girl were shot early Saturday near Lincoln Park Zoo, and two dozen more were shot in other incidents since Friday evening, city data shows.
Meanwhile in the suburbs, at least 23 people were shot, one fatally, early Sunday in a parking lot where hundreds of people had gathered to celebrate Juneteenth, authorities said.