Only way is up as Saudi crop growers move from traditional to vertical farming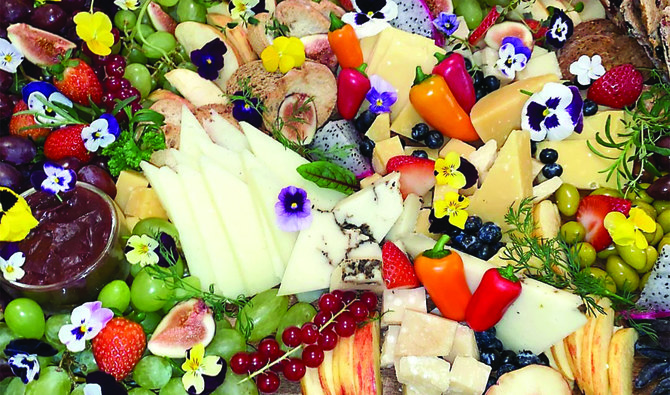 JEDDAH: The only way is up as enterprising Saudi crop growers increasingly take the technological leap from traditional to vertical farming methods.
Although the Kingdom's diverse weather conditions make it ideal for growing a variety of produce, traditional farming is highly seasonal.
As a result, the country's agricultural sector has steadily been moving toward more sustainable, cost-effective production systems, such as vertical farming, to offer year-round yields.
When Dana Enany noticed a gap in the market for local produce, she decided to explore vertical farming on her Jeddah-based holding, Jana.
She told Arab News: "I was always intrigued by the farm-to-table concept, and I wanted to create this experience at hand in Saudi Arabia."
Jana Farm by Mowreq, a specialized agriculture company, aims to provide locals with clean, pesticide-free, healthy, and nutritious produce.
Enany said she chose the vertical farming method, "because it utilizes a controlled environment where there is steady produce without seasonality."
More than 120 different crops were test-grown before a final product range was settled upon. To demonstrate that crops could be grown under the toughest conditions, the project started in Jeddah, where the arid climate poses major challenges for agriculture.
Jana Farm operates an indoor hydroponic irrigation system that uses up to 10 times less water than traditional growing methods and recycles at least 90 percent of the water, in line with the Kingdom's sustainability goals.
The technique utilizes water-based mineral nutrient solutions rather than soil.
By growing crops locally in Saudi Arabia, and supplying them exclusively to the Saudi market, our produce incurs far fewer food miles than imported produce. Hence, our carbon footprint is much smaller," Enany added.
With the population increasing and available arable land declining, vertical farming offers major environmental and production advantages over traditional ways.
Enany said: "Like most vertical farmers, we do not like to be called organic because we believe that the produce we grow is of a higher quality than organic."
In addition to salad items, the farm also grows wild rocket, edible flowers, microgreens, and herbs including basil, thyme, oregano, rosemary, dill, and chives.
The farm's fresh produce can be purchased throughout the year at supermarkets in Jeddah and via online platforms.
Although never having studied agriculture, Enany was always drawn to the sector.