Celebrities call on UK government to repatriate British families from Syria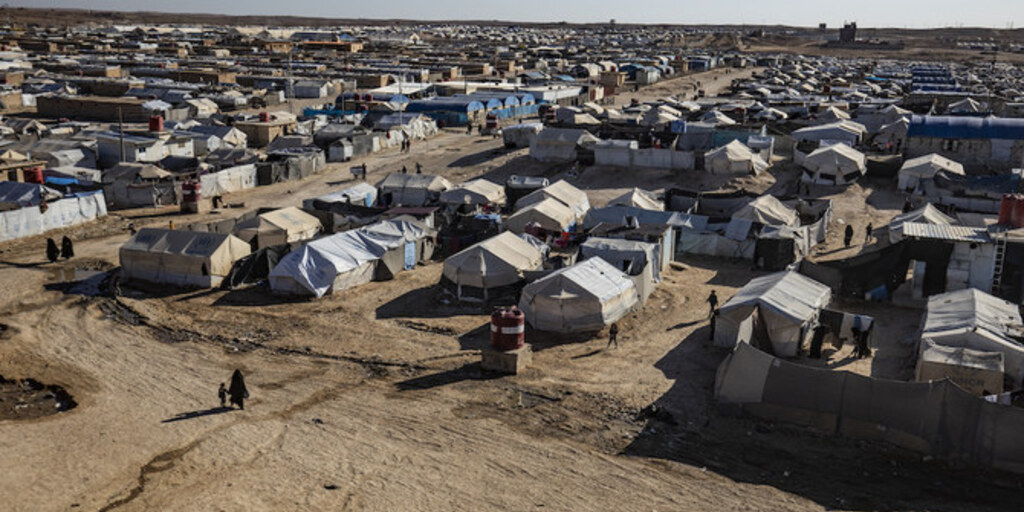 LONDON: Celebrities in the UK have signed an open letter calling on the government to repatriate British families remaining in prison camps across northeast Syria, The Guardian reported on Tuesday.
Signatories include Gillian Anderson, Stephen Fry, Olivia Colman, Riz Ahmed, Stanley Tucci and Jonathan Pryce, along with NGOs including Human Rights Watch and War Child UK.
Conservative peer Sayeeda Warsi and several national security experts also signed the letter, which calls for the rescue of about 25 families, including 60 children, many of whom are younger than 10.
The families were detained in the camps following the collapse of Daesh almost four years ago, with many of the mothers having been married to fighters from the terror group.
At least 38 countries worldwide — including Western states France, Spain, Australia, Germany and Canada — have repatriated their citizens from the camps, but the UK government has cited national security reasons to avoid doing so.
The letter says: "These British families have been abandoned by their government and live in squalid conditions where they are exposed daily to life-threatening violence, disease and other deprivations.
"Young British boys and girls are growing up in this dangerous environment with very limited access to education, sufficient food, clean water and shelter and medical care."
The letter accuses the UK government of "reneging on its human rights obligations, abdicating responsibility for its citizens and risking damage to its global reputation."
Last year, a parliamentary group report investigating Britons who had traveled to Syria to live in Daesh territory found that many "Daesh brides" had been trafficked to the country against their will.
War Child UK had revealed poll research that showed 53 percent of UK adults supported the repatriation of British families in Syria, while 13 percent opposed the move.
The former chief of the UN's Al-Qaeda and Daesh monitoring group, Richard Barrett, a signatory, said: "We can and should repatriate British families from these insecure detention centers and reintegrate them into society, prosecuting them within the law where appropriate.
"Britain is being left behind as countries around the world repatriate their own citizens. If we truly believe in human rights and the rule of law, we should bring these families home."
In response to the letter, a UK government spokesperson said: "Our priority is to ensure the safety and security of the UK and we will do whatever is necessary to protect the UK from those who pose a threat to our security. Each request for consular assistance is considered on a case-by-case basis."